One of the biggest announcements at the BSV Global Blockchain Convention was that Buzzmint was facilitating the sale of a $3 million Renoir painting and its digital twin on BSV. CoinGeek Backstage host Becky Liggero caught up with Charles Alexander Symons, the co-founder of Buzzmint, on the sidelines of the event to talk about the great endorsement, graduating from the Satoshi Block Dojo, and using NFTs for practical use.
Symons took to the stage on the first day of the event to announce that the painting by the celebrated 1900s French impressionist painter Pierre-Auguste Renoir was going on sale at Art1Bid, an art auction platform that Symons and his team at Buzzmint have built on BSV.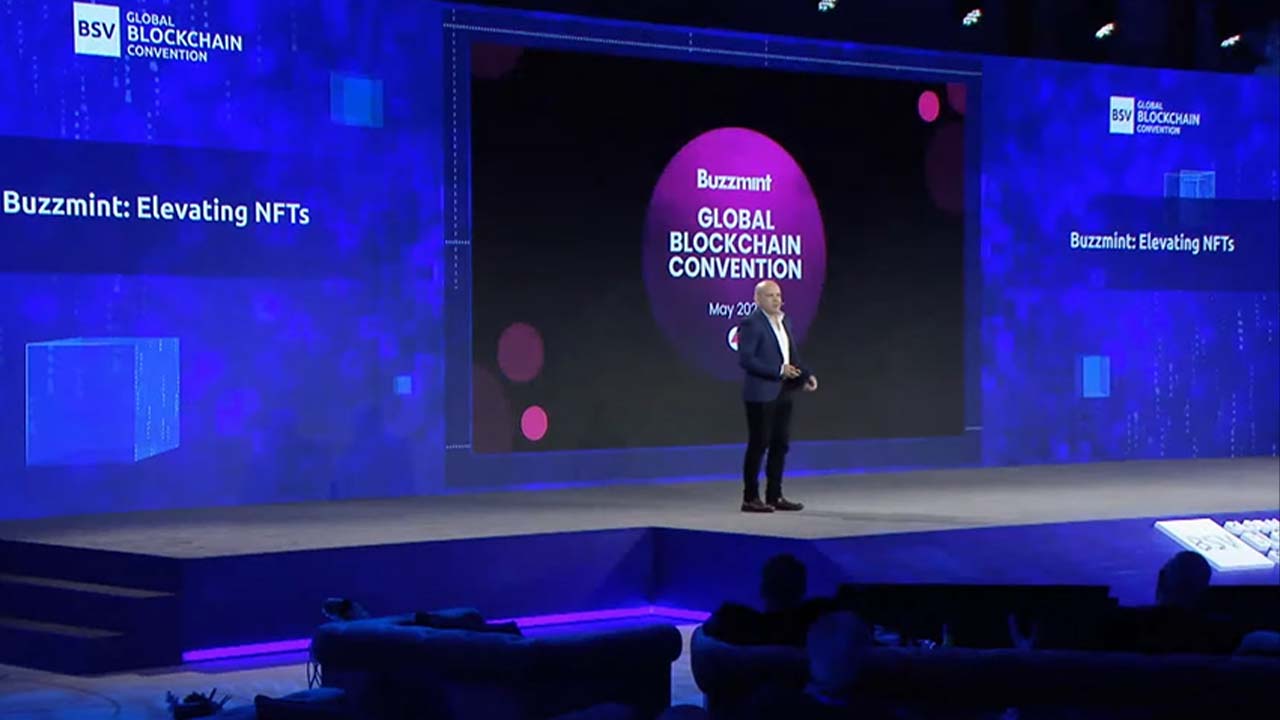 The owner of the painting putting it up for sale on BSV was "pretty awesome, and a reflection on the kind of education on the BSV space we've been doing as an organization."
Buzzmint is a SaaS-based white label solution within the NFT and token market. NFTs have become a global phenomenon recently, and the industry is now worth tens of billions of dollars. However, most of the tokens have been based purely on speculation, with some going for tens of millions despite having no discernible value. 
Buzzmint is out to change this notorious reputation that NFTs have developed. 
"The difference is the fact that we are looking at the practical use of NFTs in order to facilitate the sale of art, rather than selling NFTs for NFTs sake. It's a real-world enterprise solution. It's not based in nefarious use of NFTs within the pixelated art world," he pointed out.
Symons first heard of BSV during an event launching Satoshi Block Dojo in London. As he told Liggero, he had been invited by Block Dojo's founder Craig Massey. At the event, Symons said he was standing "next to this Australian chap, who's very smartly dressed and I had no idea who I was talking to." 
This 'chap' turned out to be Satoshi Nakamoto himself, and after a 30-minute chat with him, Symons was sold on BSV and decided to build Buzzmint.
The startup would become one of the entrants into the first cohort of the Satoshi Block Dojo, with Symons and his team graduating just before heading to Dubai for the event.
Watch: The BSV Global Blockchain Convention presentation, Buzzmint: Elevating NFTs
New to Bitcoin? Check out CoinGeek's Bitcoin for Beginners section, the ultimate resource guide to learn more about Bitcoin—as originally envisioned by Satoshi Nakamoto—and blockchain.