How do you expand the footprint of blockchain technology in markets like Japan? For Masumi Hamahira, Executive Vice President at nChain and the BSV Blockchain Association Ambassador to Japan, the key is to reach out to the stakeholders and institutions to expand the BSV blockchain ecosystem across Japan—and even in Silicon Valley too.
In September, two workshops took place in Tokyo featuring presentations and discussions from representatives of nChain, BSV Blockchain Association, BitTrade exchange, and local BSV blockchain projects including YenPoint, Frobots, Blarecast, and Chainbow (NoteSV), alongside attendees from institutions like Keio University and Deloitte, among others. The goal? Explore how to enhance the revolution of blockchain technology in the country.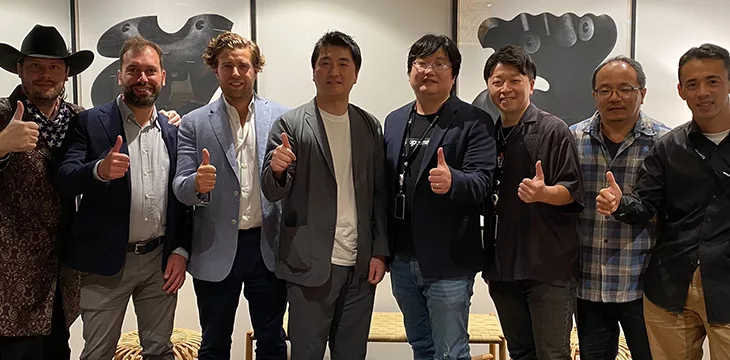 BSV Blockchain Workshop Tokyo: Blockchain is the core of Web3
The first workshop was a day-long bilingual event that provided an opportunity for representatives from the BSV Blockchain ecosystem to present technical concepts and some of the use cases of BSV blockchain to a room of people who are already familiar with blockchain technology. [Read Jon Southurst's recap of the BSV Blockchain Workshop Tokyo here.]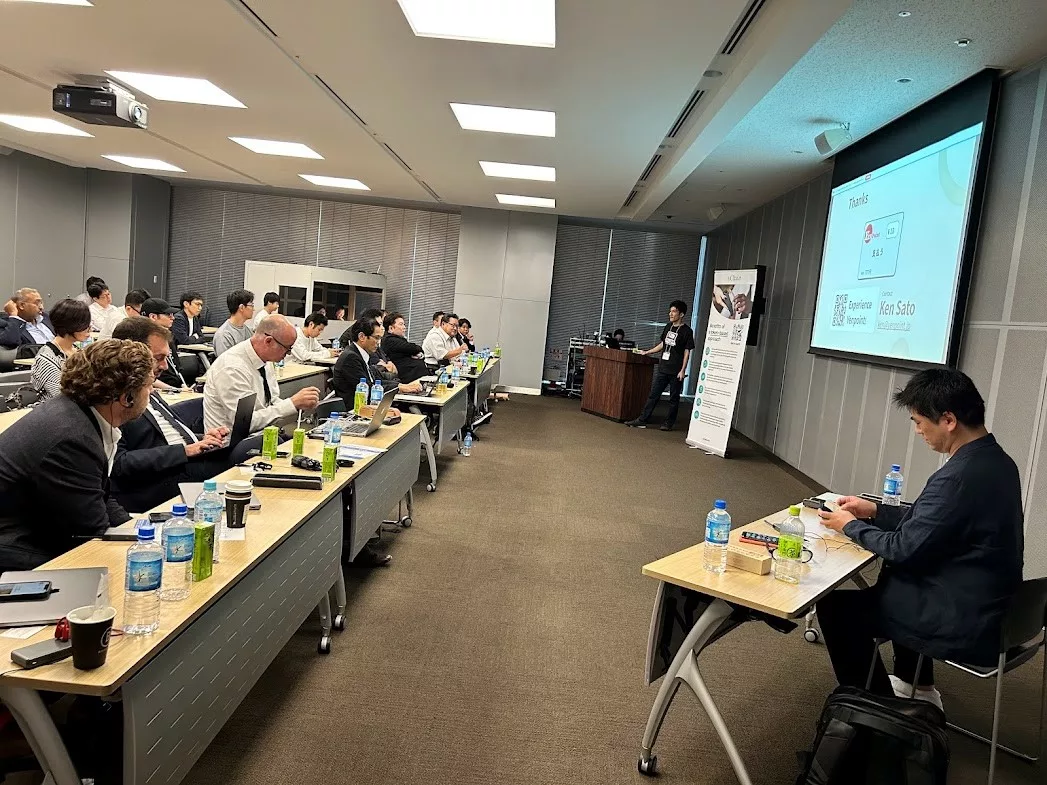 nChain Research Director Dr. Alessio Pagani, who also had a keynote presentation about the internet's Web3 revolution in Okinawa, said they want to build partnerships in Japan that will propel blockchain technology forward.
"We came here to Tokyo, where I presented on Web3 and we met a lot of startups, a lot of companies and we met also universities, and I was here to promote our research and to find potential partners in Japan, especially academic partners because we are very academically driven and we want to create those partnerships and do research together to promote blockchain," Dr. Pagani tells CoinGeek.
He adds, "We believe that blockchain should be regulated and we need to work with governments and public bodies… that's why we are working with universities here. We're working with Keio University because they are experts there. We have experts on blockchain, we have experts on regulation and finance that know the Japanese market."
Presenters at the workshop include Keio University FinTEK Centre Director Dr. Teruo Nakatsuma, BSV Blockchain Director Thomas Giacomo, nChain Senior Software Engineer John Murphy, Frobots' Jerry Chan, YenPoint founder Ken Sato, Chainbow founder and CEO Long Li, and Blarecast's Shem Booth-Spain. Brett Banfe, who talked about how the trading card game Champions TCG is leveraging blockchain technology to target new markets, tells the audience: "When it's so easy to try a new idea, we become incentivized to think of new concepts."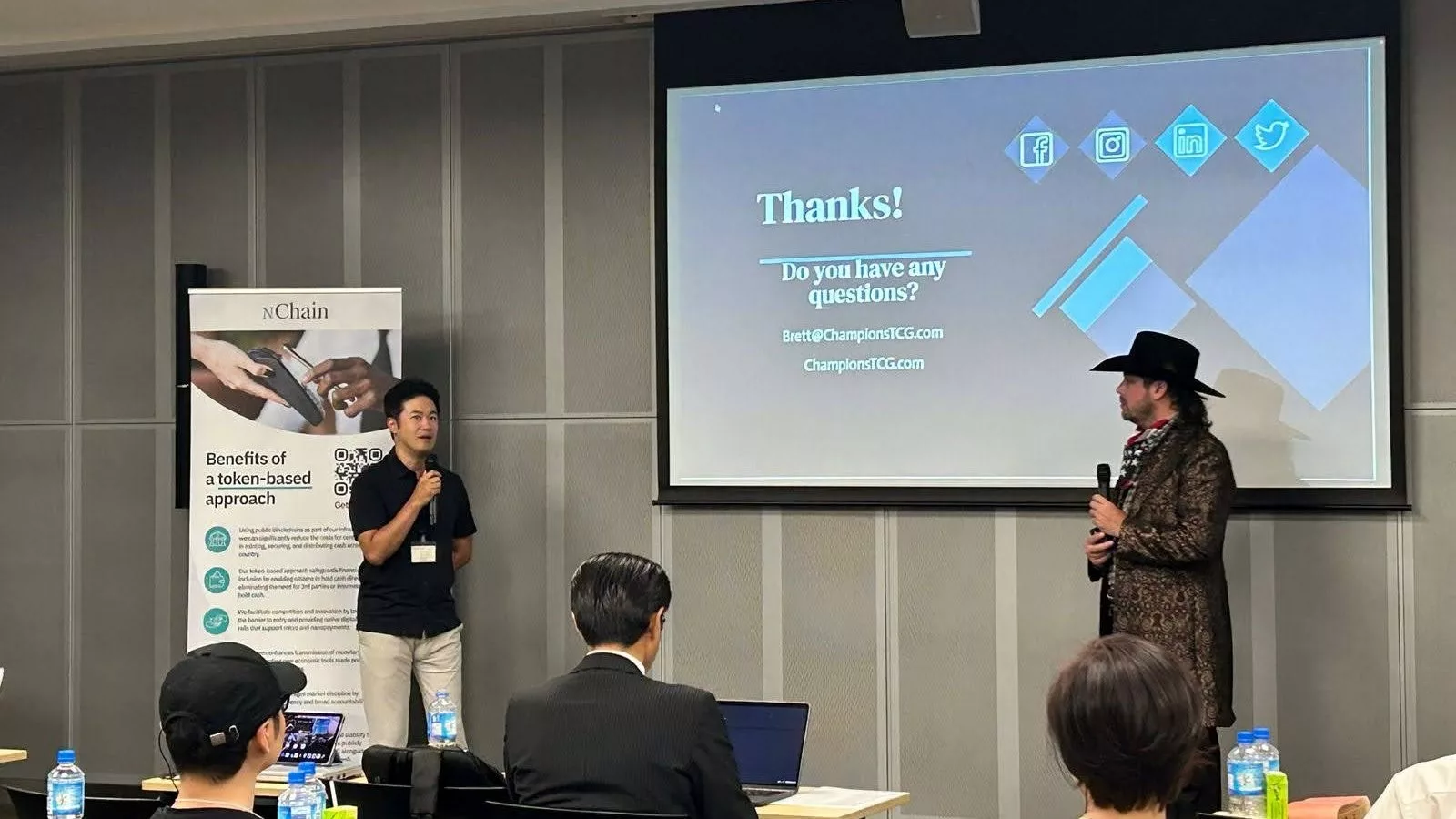 The seminar had an open discussion format, where attendees including representatives of Rakuten Wallet and law firms like Mori Hamada & Matsumoto are encouraged by host Masumi Hamahira to ask questions—and much of the queries and dialogue centered on the security of the technology and how it fits the regulatory requirements of Japan.
Sachio Nishioka, senior partner for Asia and Middle East at DXC Consulting, Analytics & Securities Services, tells CoinGeek "blockchain is definitely the way forward" so most of the attendees are trying to figure out how the technology can be applied in various sectors.
"It was an amazing workshop, we had a great time there understanding about BSV and the future of the opportunity related to this technology and how that can be applied in the context of Japan and globally. So I think it was a great opportunity for us," Nishioka said.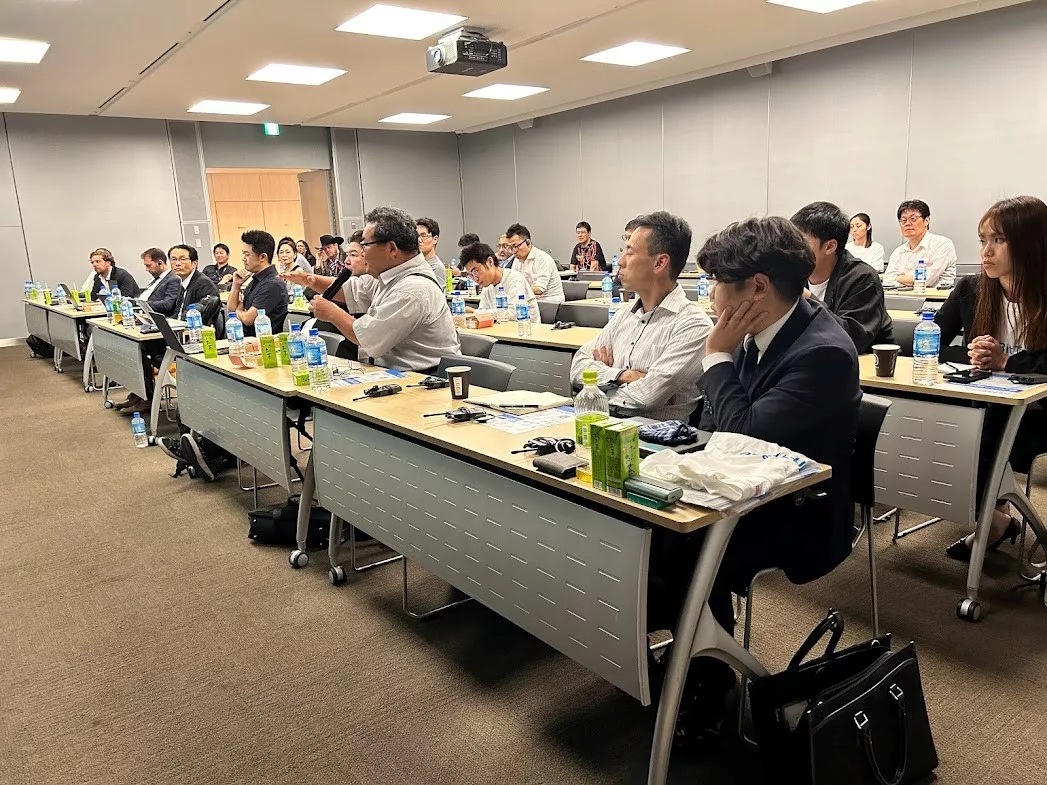 Stanford Lead Innovation Tour 2023: Finding the next opportunity for blockchain in Silicon Valley
The second seminar is a shorter, more targeted workshop in Tokyo's Akasaka to discuss stablecoins and its related issues. The attendees at this seminar are Stanford University alumni who are in Tokyo for the 2023 edition of the Stanford Lead Innovation Tour.
The two-hour event features introductory presentations on Keio University FinTEK Centre and BSV blockchain technology from Dr. Nakatsuma, Masumi Hamahira, and Brett Banfe, as well as a brainstorming session on the best- and worst-case scenarios for stablecoin projects. Case in point is YenPoint, whose founder Ken Sato provided an overview of the global stablecoin market and what YenPoint hopes to achieve for Japan. [Check out Jon Southurst's coverage of YenPoint's presentation at the SVDT Club workshop here.]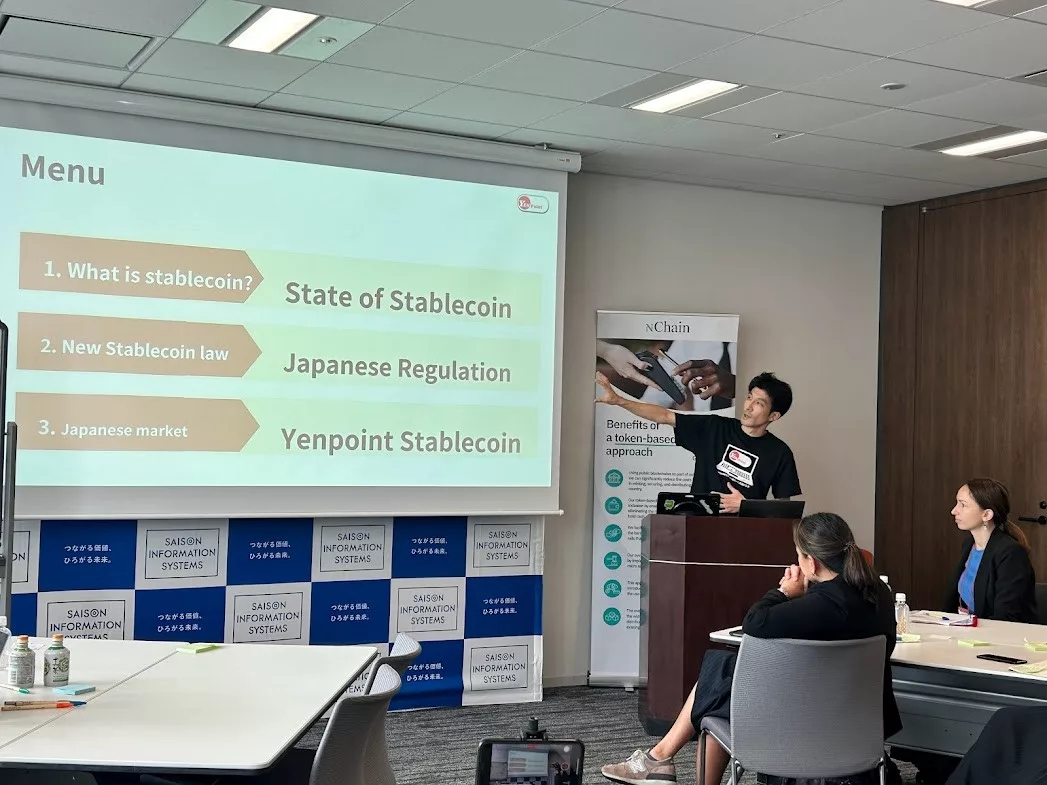 Presenting to Stanford University alumni is important in "finding the next opportunity in Silicon Valley," according to Hamahira.
"Do you know the ecosystem of Stanford University is huge not only in academic but also venture capital and startups so now those alumni recognized our technology and presence, actually they are very senior working for institutions like banks so they can start to share our technology with their colleagues in their company so we can start further collaboration with Stanford University ecosystem including consulting firms, banks and venture capital," Hamahira tells CoinGeek. "I'm looking forward to finding the next opportunity in Silicon Valley."
The start of BSV blockchain expansion in Japan
In his recap, CoinGeek's Jon Southurst points out that while Japan has been a focal point for Bitcoin development in the past, not much has been happening in the BSV blockchain front. 2023, however, appears to open more than just the borders for tourism in Japan—BSV blockchain can also reboot its push into the Japanese market.
The BSV blockchain representatives at the Tokyo workshops agree. Dr. Pagani tells us, "I think there was a lot of interest especially in the BSV community. A lot of people came to me, and they said they felt like there were no news in Japan in the last few years and these events are very exciting for them and they're very positive about BSV because they saw a lot of research, they saw a lot of companies building on BSV and this was very exciting for them."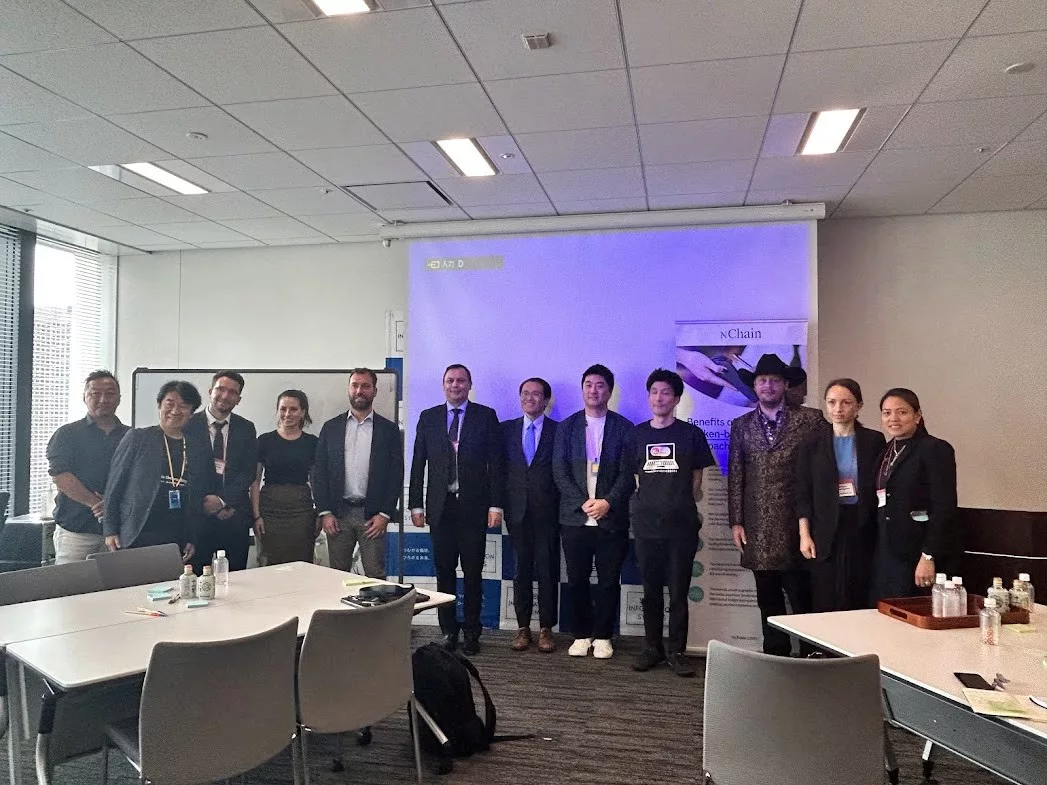 For YenPoint's Ken Sato, BSV blockchain is the way to go: "Low fees is very important for any technology to be successful and most of the competitors just not provide enough competitive advantage against the existing financial instruments, tools like bank wire transfers or credit card, then nobody will use it, so we have to be at least 10 times better—actually we are probably a thousand times better than that."
Hamahira said the workshops are just the beginning for BSV blockchain's expansion in Japan.
"The workshop was a fantastic opportunity for nChain and BSV Blockchain Association to share our knowledge and presence in this industry, especially Keio University is a prominent university in Japan, so Dr. Nakatsuma digested our technology and use case on the BSV blockchain," he tells CoinGeek. "I would like to highlight Mr. [Masafumi] Masuda, a prominent partner-lawyer from Mori Hamada & Matsumoto who joined as a panelist; he is one of the advisers to the Japanese government in terms of blockchain and Web3. Moving forward, he will join the BSV community in Japan, along with other institutions like Deloitte and they are willing to work with nChain and BSV Blockchain Association to increase the revolution of blockchain technology."
Watch: Huobi Japan listing is just the beginning for BSV
New to blockchain? Check out CoinGeek's Blockchain for Beginners section, the ultimate resource guide to learn more about blockchain technology.