"There are still many misconceptions around blockchain," remarked Founding President of the Blockchain Council of the Philippines, Donald Lim, during his speech at the Philippine Blockchain Week 2023 Press Conference held at The Hub of Marriott Hotel, Manila, last July 4.
A lot of discussions and plans for the second Philippine Blockchain Week (PBW) were carried out during the press conference. However, the biggest among them was the Blockchain Council of the Philippines's partnership with the government, including the Department of Information and Communications Technology (DICT) and the Department of Trade and Industry (DTI).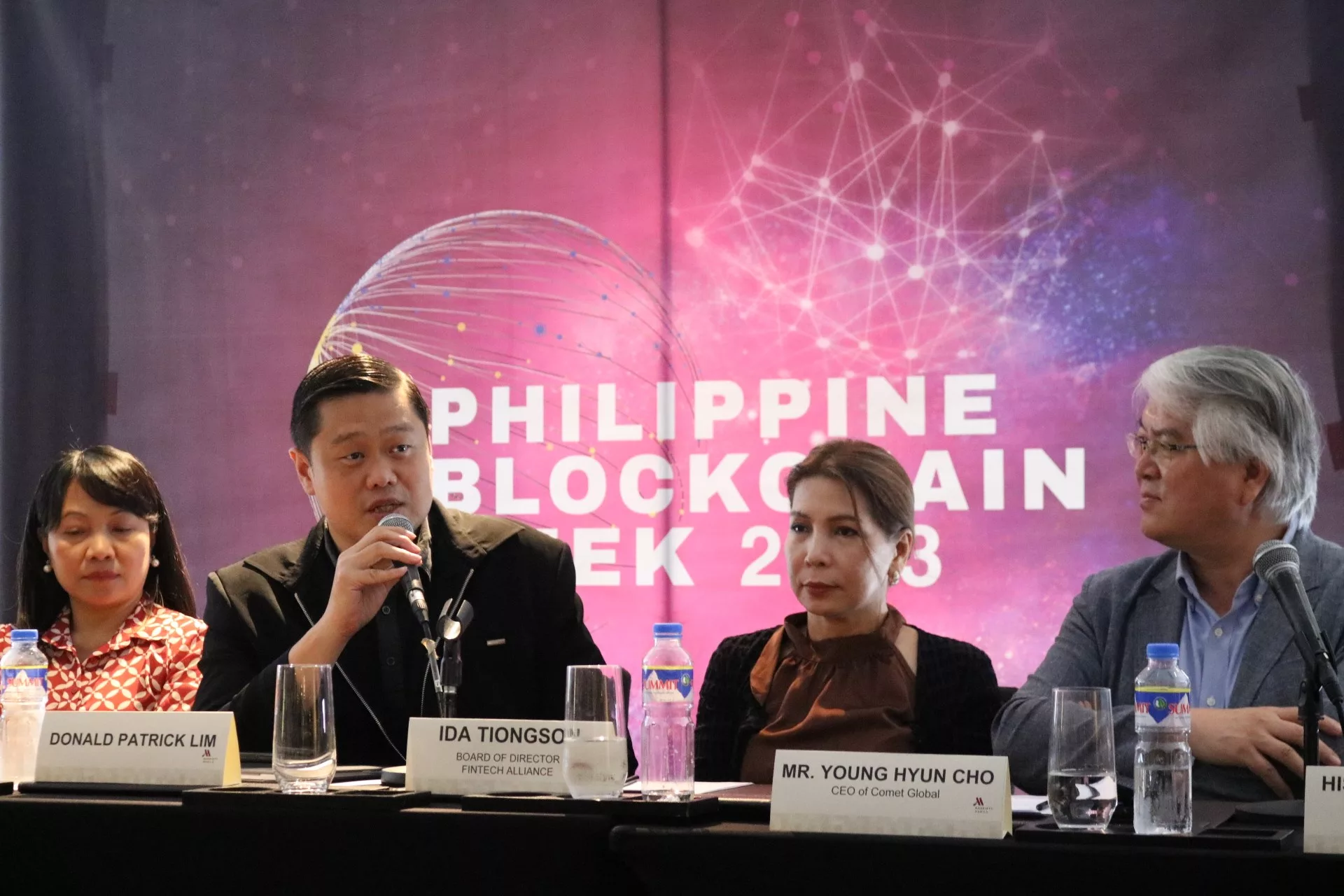 Educating the youth with Blockchain 101
Spearheading the DICT's commitment to ensure that blockchain technology develops in an "ethical and beneficial" way that is "inclusive for all Filipinos," the department would be playing a vital role in conducting Blockchain 101 to educate thousands of students in NCR as well as the government officials about the nascent technology. Apart from this initiative, the DICT will also host a hackathon for different startups during the conference.
"Our commitment to capability development and our advocacy for the digital workforce, preparing our talents seize the opportunities presented with this cutting edge technology," DICT Director Emmy Lou Delfin said.
"Our vision is clear and firm—a digitally empowered Philippines, [with] blockchain technology [that] drives inclusive growth, social equity, [and] a sustainable development. And we would like to be part of this goal of making the Philippines not only the leader in Asia but a global leader in the blockchain industry," Delfin added.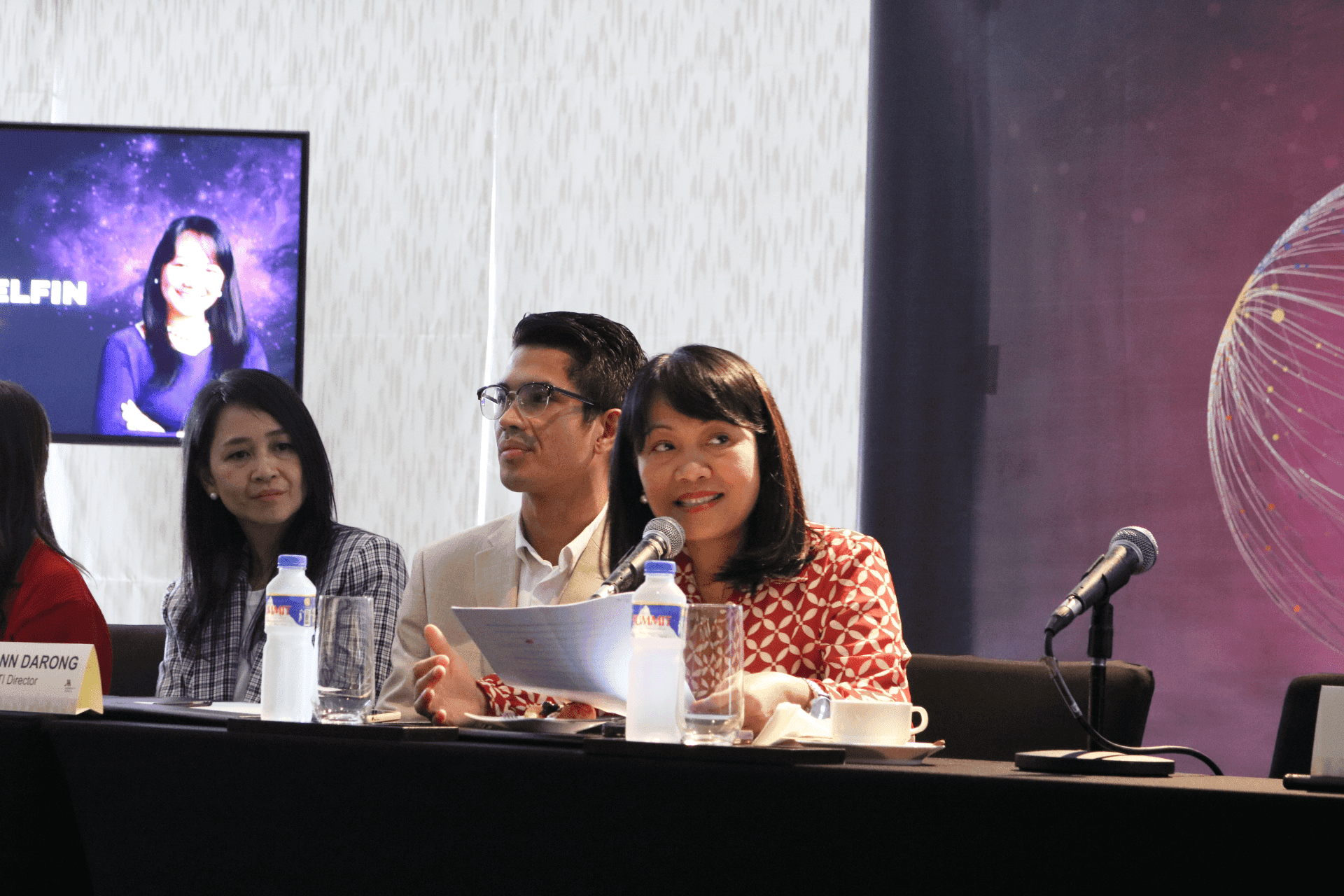 Plans for the PBW 2023
Following Delfin's and DTI Director Jo-Dann Darong's short message, Lim—as the Philippine Blockchain Week lead convener—unwraps their plans for this year's conference.
"Our blockchain event is different versus any other blockchain events around the world," Lim started.
"When everyone was hiding blockchain under the table, we said we will break out. We will shout to the world how important this is, how it's going to shape future technologies, and how we will use that as a catalyst to drive our country forward," Lim said, introducing to the attendees the theme and goal of PBW 2023.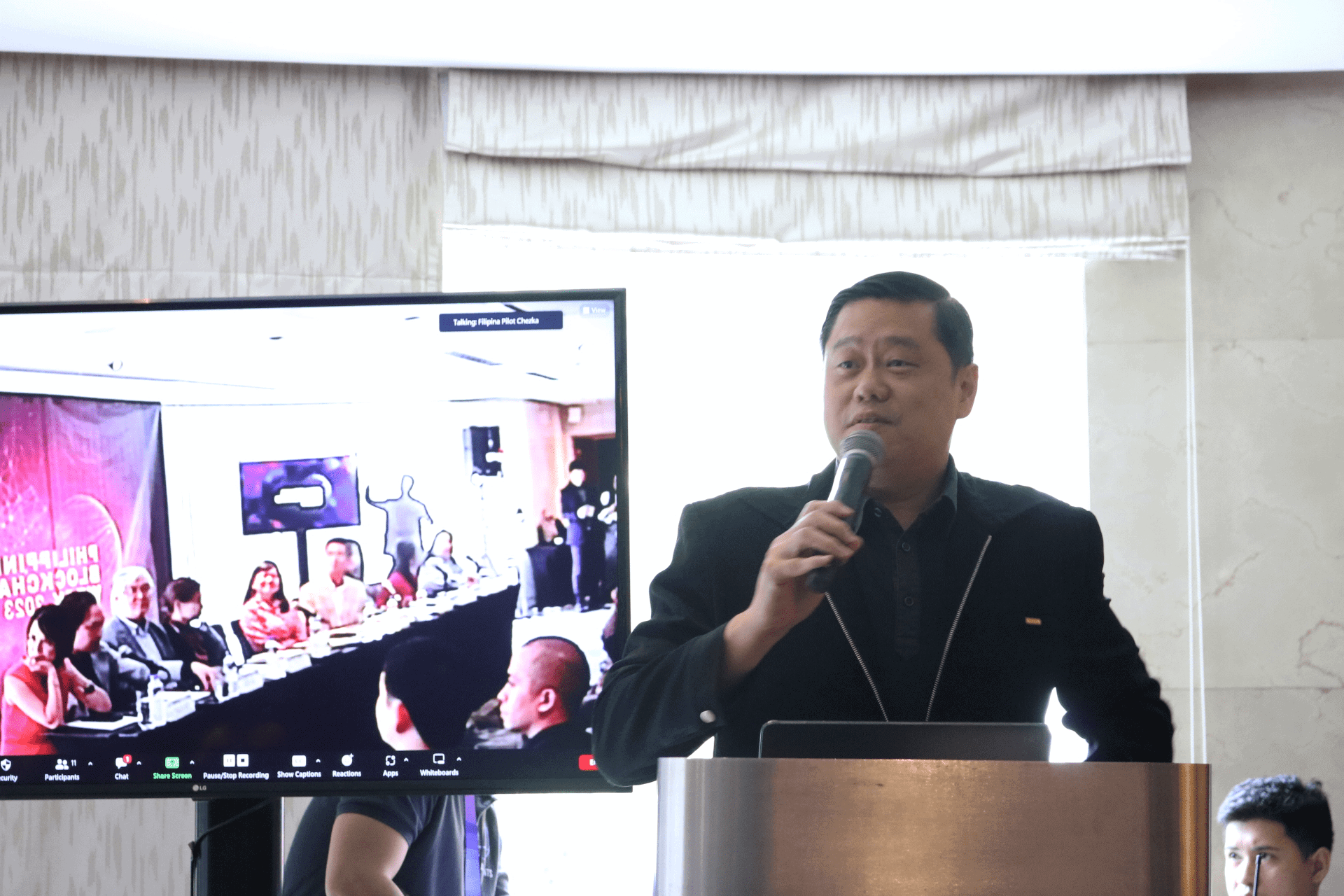 Lim said that the Philippine Blockchain Week will host a series of activities ranging from the Philippine block awards, expositions, VC x startup matching, hackathons, promote tourism, and gaming tournaments, among others.
Lim also revealed that through their alliance with Analytics and AI Association of the Philippines (AAAP), the PBW 2023 would be bringing people from Bard and ChatGPT as there would be a separate AI track. Not stopping with their initiatives, Lim said that there would be tracks on creativity with Web3, blockchain for government, and a Bull or Bear Debate side event in coordination with Bitskwela. Last but definitely not least, famous Filipino fashion designer Michael Cinco will be coming together with the launch of PBW's Metaverse fashion gala.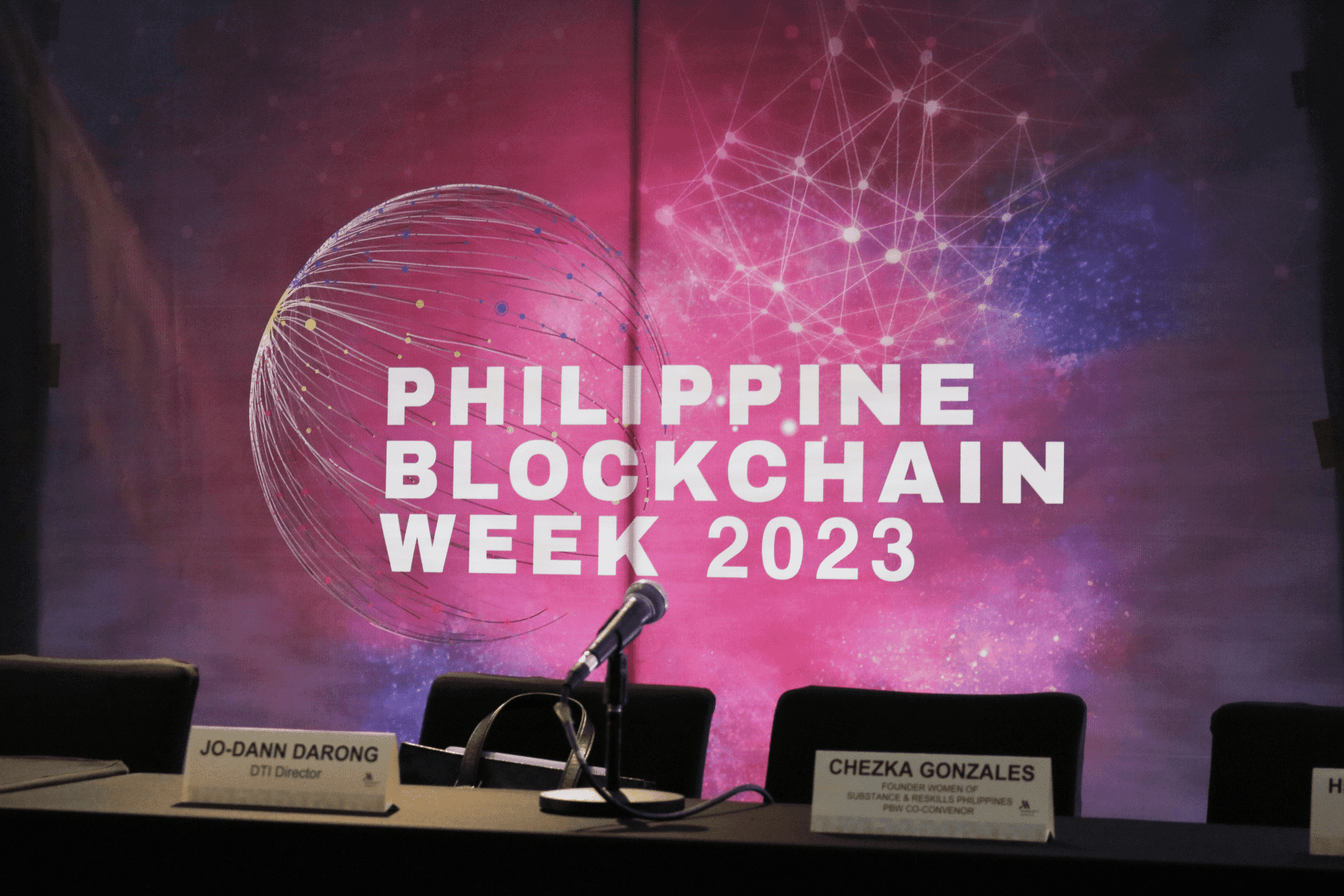 More activities are lined up on the second strand of the Philippine Blockchain Week themed "BRKOUT," which will be happening from September 18 to 22, 2023, at Marriott Grand Ballroom, Newport World Resorts, Manila. Visit their website to learn more about this exciting blockchain event!
Watch Philippine Blockchain Week highlights: Positioning the Philippines as blockchain capital of Asia
New to blockchain? Check out CoinGeek's Blockchain for Beginners section, the ultimate resource guide to learn more about blockchain technology.