The Bitcoin SV Virtual Meetup made its way back to the Americas on May 10, with Britevue founder and CEO Connor Murray filling in as host of the event.
Connor opened the virtual meetup by reminding the audience to sign up for Bitcoin SV DevCon 2021 if they have not already done so. The event, taking place on May 15-16, seeks to provide attendees information to learn more about the tools and resources that will help them succeed when it comes to developing on Bitcoin SV (BSV). They will also learn the tips and tricks that help them unlock the power within the Bitcoin protocol.
Attending #BitcoinSV DevCon 2021?

Meet your hosts, Bitcoin Association – the organisation that supports the growth & development of #BSV, its technical infrastructure, developers & enterprise use around the world: https://t.co/lTjnbaqwJ1#DeveloperConference #BlockchainEvents

— Bitcoin Association (@BitcoinAssn) May 10, 2021
Murray emphasized that this event is not just for current and potential Bitcoin developers, but anyone with a technical or software engineering background, whether they are up to speed with blockchain technologies or not. Because no matter your skill level, you are bound to learn and add to your skill-set by attending DevCon.
The presentations
Xiaohui Liu, the founder of sCrypt, was next to take the virtual stage. Liu's presentation honed in on sCrypt Smart Contract 2.0, the evolution of smart contract 1.0.
Liu explained the benefits of smart contract 2.0 and did so by showing the audience how the implementation of smart contract 2.0 in a simple game like a coin toss can be more efficient than using smart contract 1.0.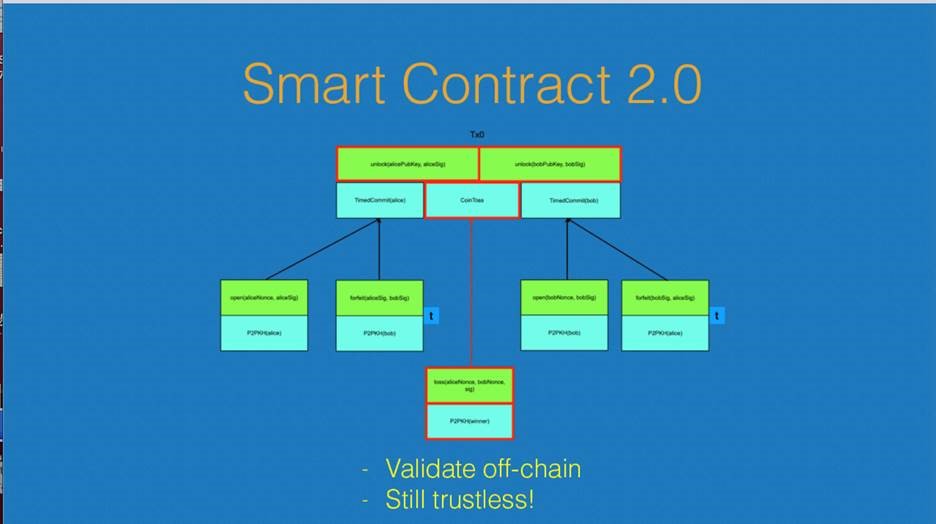 For those who happened to miss Liu's presentation, you will be able to find all of the examples that Liu walked the audience through on the sCrypt website and an in-depth description on sCrypt's Medium page.
Afterward, Jackson Laskey, the CEO and co-founder of Unbounded Enterprise, took the stage and gave the final presentation of the day.
Laskey's presentation was centered around Unbounded Enterprise's development tools, what Unbounded enterprise is currently focused on, as well as how developers can get involved to make Unbounded's vision a reality.
Laskey kicked off his presentation by giving the audience a high-level overview of Unbounded Enterprise and its goals.
"Our mission is making adoption simple, our goal is to become a transaction processor," said Laskey. "Nothing has changed but our path has come into focus in those intervening months, our path is to advance Bitcoin through gaming, video-gaming rather than gambling apps"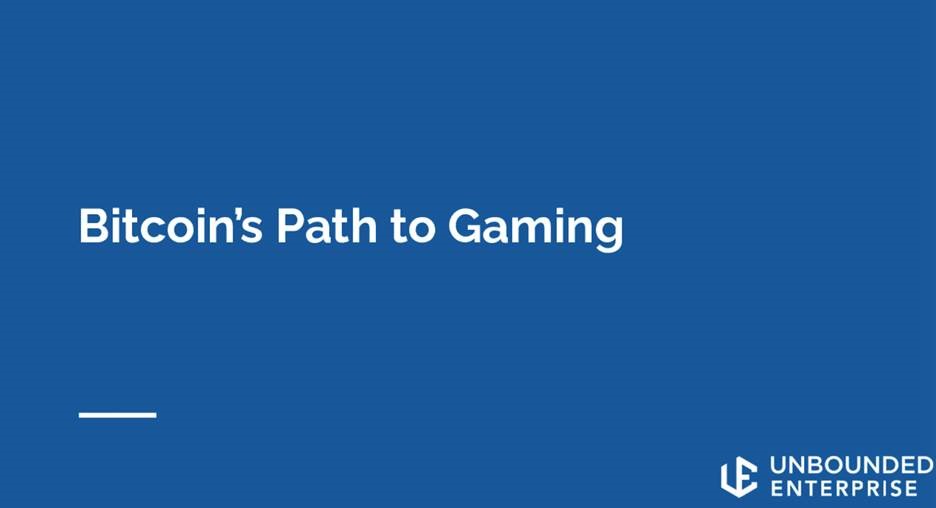 Laskey also discussed NFTY Jigs, Unbounded Enterprise's recent NFT offering which Laskey Describes as an NFT 2.0. 
"An NFT [2.0 is an NFT] that's used to create other NFT 1.0's, an NFT that is a bridge to another NFT. If NFT 1.0 is a game item then NFT 2.0 is the Xbox. [it's] an NFT that can become the foundation of many different NFTs" said Laskey when describing NFT 2.0's to the audience.
Laskey showed the audience how NFTY Jigs can be used across a gaming ecosystem and gave the audience a sneak peek of what the NFTY Jigs wallet and dashboard will look like.
To close out his presentation, Laskey made a now™ announcement.
Laskey announced Unbounded Enterprise's Game Masters Program, a program being offering by Unbounded Enterprise that will allow engineers to work alongside Unbounded Enterprise to create the first set of games that are built atop NFTY jigs.
The Game Masters program is free to apply to, and those who are accepted will receive numerous benefits, such as funds to get started building their project. 
Shortly after Laskey's presentation ended, Connor Murray brought the event to an end and gave closing remarks.
Watching and learning https://t.co/9Qu1R8sRmx pic.twitter.com/nFvdoaj18T

— Brandon (@brandonbryant02) May 10, 2021
The Bitcoin SV Virtual Meetup – The Americas provided a lot of insight into creating smart contracts on Bitcoin as well as the NFT renaissance Bitcoin is experiencing, the way Unbounded Enterprise is approaching it, and why they believe games built on Bitcoin are one of the best paths to adoption.
Did you happen to miss this meetup? If so, you should check out Bitcoin Association's Events Page and register for the upcoming events—the Bitcoin SV DevCon 2021 and CoinGeek Zurich—right now so that you don't end up missing an event in the near future!
New to Bitcoin? Check out CoinGeek's Bitcoin for Beginners section, the ultimate resource guide to learn more about Bitcoin—as originally envisioned by Satoshi Nakamoto—and blockchain.