Blockchain can reduce costs for smallholder farmers in Africa and allow them to gain easier access to lucrative markets abroad. Research and development firm nChain won accolades at the recent IST Africa 2023 Conference in South Africa, where one of its papers on improving livestock supply chains was runner-up for best submission at the event.
The paper, titled "Immutable Livestock Tracking and Compliance Logs Using Blockchain," was written by Maria Eugenia "Huge" Lopez from nChain. It's a case study based on an actual product deployment on farms in Zimbabwe that was developed by a company called E-Livestock in partnership with nChain. The solution tracks cattle from birth to final sale, recording all meaningful events in the supply chain for easy verification later.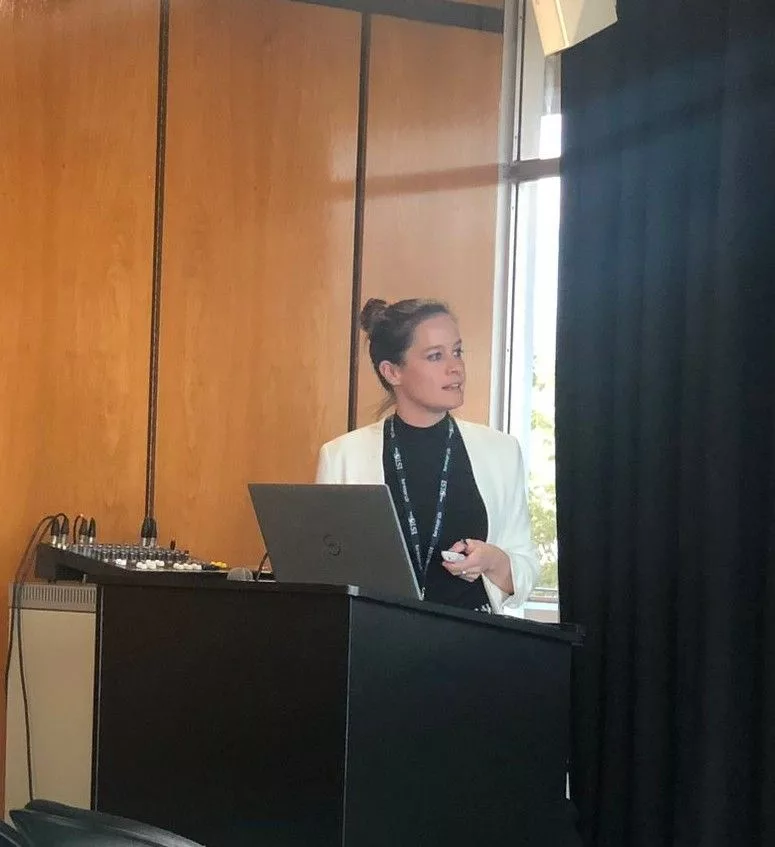 Blockchain records provide an immutable, append-only set of event records and can also give a system's users control over who exactly can access and verify the data. This is important to economies in places like Africa, where farmers would benefit from greater access to highly-regulated markets such as the European Union.
The Zimbabwean government, in particular, aims to strengthen the country's livestock export industry. About 60-80% of the cattle there are held by small farmers, usually independent ranchers or collectives. Complying with strict regulations overseas, particularly in the EU, in order to export goods imposes additional and often onerous costs on such farmers, so any process designed to minimize these costs would be a boon.
How blockchain creates reliable supply chains, reduces costs
Carefully recording information on livestock supply chains also increases food safety by increasing visibility and prevention of disease. Similar to viewing the complete service and repair history of a vehicle over its lifespan, owners, inspectors, and purchasers can view a cow's medical history and record of inoculations.
E-Livestock designed a system based on RFID tags, creating the interface and front-end controls. nChain supplied the back-end blockchain recording component based on its Kensei platform.
The tags are attached to newborn calves' ears shortly after birth, recording any change in information and communicating it to a database via scanners. Its unique identifier also links the calf to its parents and any relevant information in their life cycles, and records will follow the cow throughout its life even if it changes owners.
The way a blockchain stores and permits access to this information is key to the system's usefulness and success. While several blockchains are capable of processing data records at some scale, problems often arise with speed and transaction costs. As an R&D firm dedicated mostly to working on the BSV blockchain, nChain was able to demonstrate that BSV blockchain showed significant speed and cost advantages over other options (such as Hyperledger, Ethereum, or Oracle Blockchain).
Speaking to CoinGeek, nChain Licensing Chief Science Officer Dr. Owen Vaughan said his team was surprised to win the runner-up award, which resulted in extra attention and interest in the project at the IST Africa event. He added that the president of IST Africa invited nChain to present a status update at next year's conference.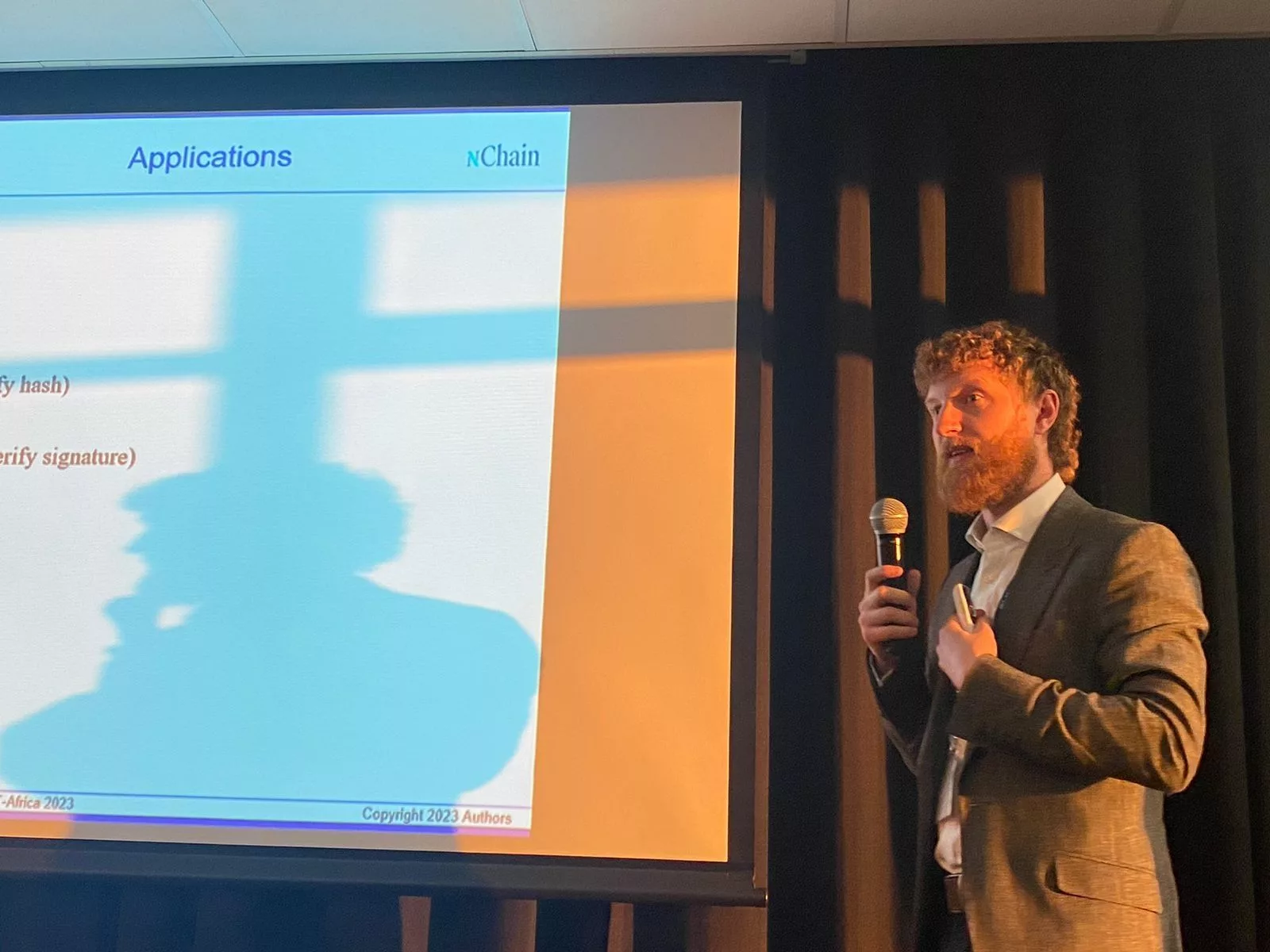 Blockchain supply chain records: other important components
Though this particular use case concerns meat and livestock, a similar process can be applied to any product or supply chain where information about a product's ingredients or provenance (as well as data integrity) is relevant to all stakeholders along that chain. E-Livestock's Zimbabwe deployment, which began in September 2022, has proven successful—there are plans to extend it to neighboring countries Zambia and Mozambique soon.
nChain representatives also presented two other papers at IST Africa on complementary topics that can also form part of the overall supply chain process. One titled, "Bitcoin-Based Bill of Lading" (by Bassem Ammar, Craig S. Wright, Liuxuan Pan, and Wei Zhang), describes a digital replacement for international container shipping's antiquated paper-based documentation processes.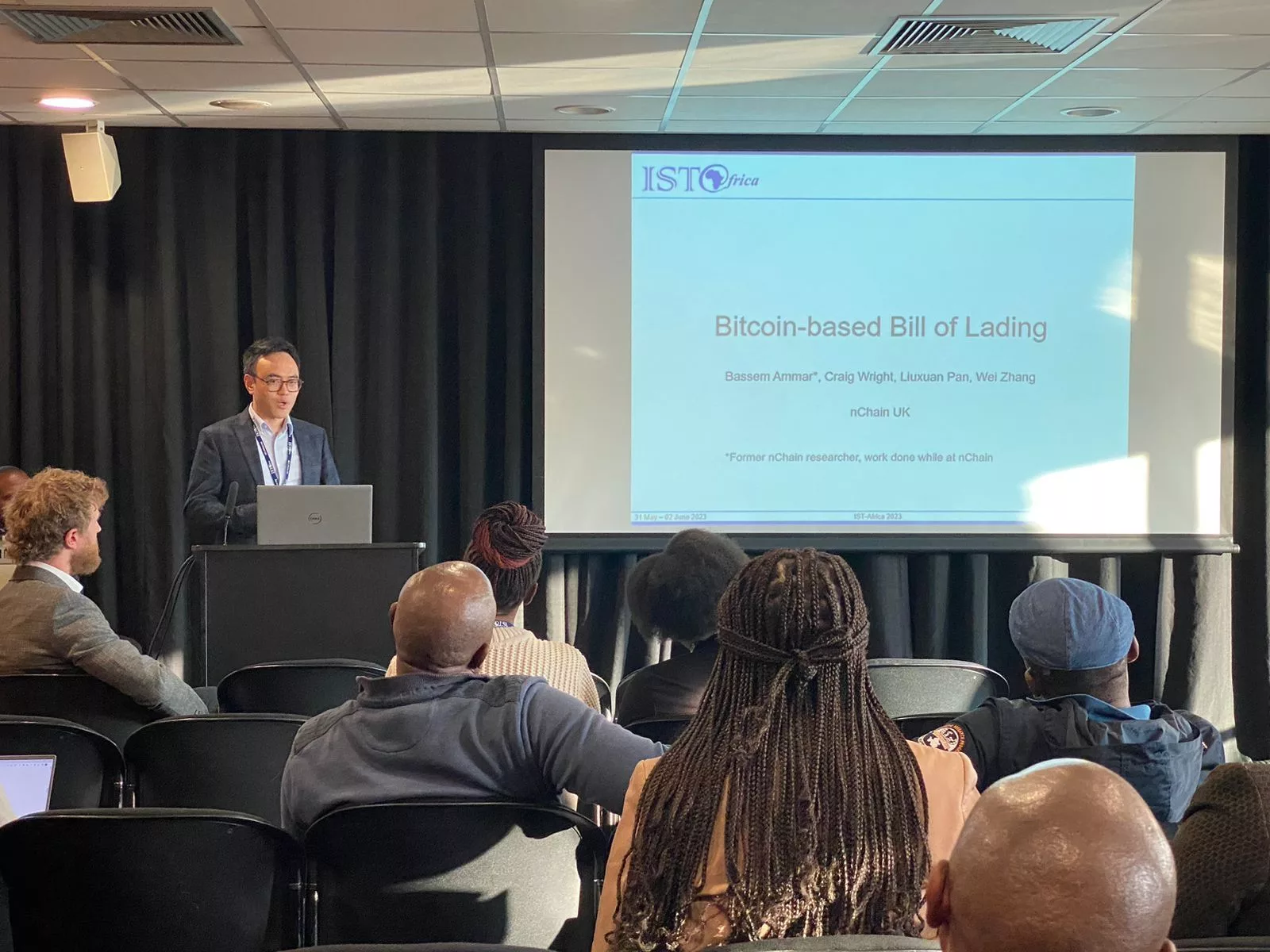 The third paper was titled "Private Timestamps and Selective Verification of Notarised Data on a Blockchain" (by Enrique Larraia and Owen Vaughan). This topic concerns who may have access to recorded data to verify it, even if it's on a public blockchain. Using on-chain Pedersen commitments and off-chain Zero-Knowledge Proofs (ZKPs) reduces or even prevents "data leakage" by ensuring only individuals whose task is to verify the data can view it.
Vaughan gave the analogy of a person producing ID to a pub doorman to show they're of legal age. You want only that one doorman to see the document and for his approval to be the only one needed to drink at the venue all night. Producing and carrying physical ID comes with small data leakage risks, but when private information is required on digital networks, there's a risk of confidential data "leaking" to the entire world. Using blockchain-based access controls, with terms like "selective disclosure" and "designated verifier," these risks can be reduced significantly.
The processes in these three papers combine to form a complete system that can be used internationally. Even if E-Livestock's service is local to Africa, purchasers in Europe and elsewhere will need the ability to verify the data to show compliance with food regulations.
" What a lot of people miss is that uploading data to the blockchain is not the end goal. The real value is the ability to verify a data record from the blockchain," Vaughan said. This is where open blockchains like BSV have an advantage over closed or proprietary networks.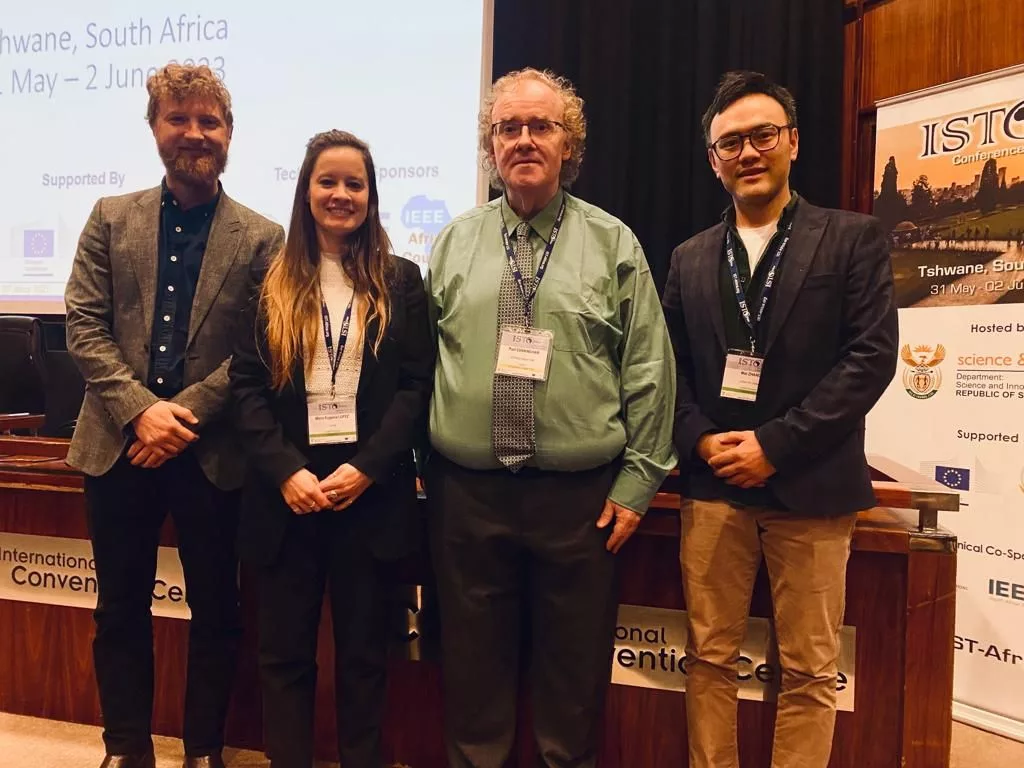 IST Africa, an IEEE-sponsored program, is an annual event showcasing the latest trends in technology that brings together top scientists, governments, businesses, and policymakers. The aim is to maintain awareness of the latest developments, allowing participants to assess any potential advantages they may bring to the region, stay on top of trends and make valuable contacts.
The Bitcoin Masterclasses: Logistics, supply chain management & stock control
New to blockchain? Check out CoinGeek's Blockchain for Beginners section, the ultimate resource guide to learn more about blockchain technology.