After a powerful presentation from CTO Steve Shadders on day one of the conference, nChain was back on hand for day two with an equally powerful message: Kensei is the gateway to Bitcoin.
nChain's Director of Marketing and Director of Product & Solution Strategy, Dominic Duffy and Andy Mee, gave an in-depth talk about the company's enterprise blockchain platform Kensei, which gives enterprises the ability to take advantage of the blockchain and all of the power that comes with it without needing deep technical knowledge or dedicated teams.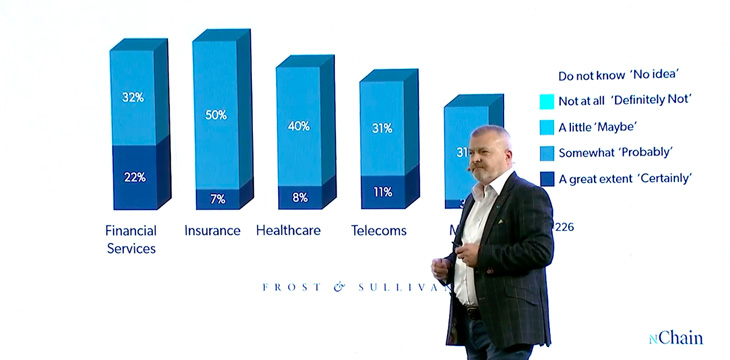 One of the platform's key selling points is its powerful APIs which allow seamless integration between user companies' existing data management processes and the BSV blockchain.
The talk was started with a brief rundown of nChain, the company behind Kensei. nChain builds the infrastructure of the BSV blockchain, and in Duffy's words, "champions of the BSV blockchain and the people who want to build on it."
"The truth is, we simple can't trust the data we rely upon. It's not conjecture. We know this, partly because at nChain, we commissioned Frost & Sullivan to carry out research on our behalf, and that research was to determine the level with which those in charge of data integrity trust the data they interact with," he said.
Interviewing 226 governance, risk, and compliance professionals, they posed questions around data integrity. One of these questions was "to what extent do you believe or know that your audit activities have anomalous or erroneous data." Duffy displayed the answers to this question, broken down by sector. In financial services and insurance, over 50 percent believe or know their audit activities are in fact compromised. All in all, over 85% have at least some level of distrust with their audit data.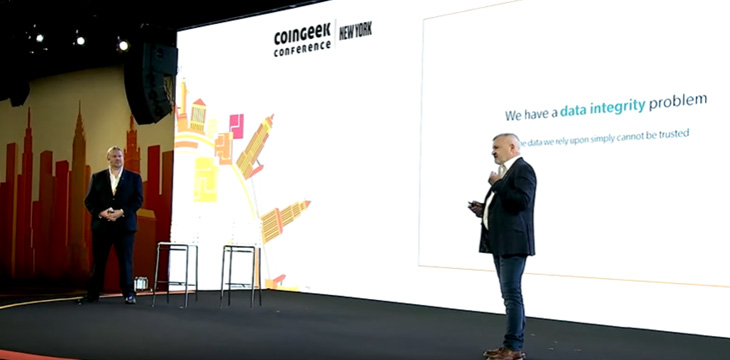 But the point to take away, according to Duffy, is that the most realistic of the answers given were those who said, "I don't know," because that is the reality: companies have so little visibility and control over their data (Duffy also quipped that the financial services sector was the one in which no respondent professed to have no idea)—and that's why blockchain technology is so important.
This portion of the presentation took a good chunk of the allotted time, but it was important scene setting for Andy Mee's section, where he explained exactly what Kensei is and how it helps with the data problems described by Duffy.
"It starts with BSV Blockchain. This is a global commodity public secure immutable ledger. That alone means we can use BSV blockchain as a point of reference when we're checking consistency."
"But actually using BSV blockchain, there is some involvement here, some factors you need to take into consideration. How do you create a transaction, how do you fund it, where do you get those funds from?"
nChain's solution was the create a group of products sitting atop the blockchain, which include all of the great benefits of blockchain technology while burying all of the technical complexity behind a smart UI.
They have three products—Certify, Connect and Compute. All three are focused on certifying and verifying at their core. But each product has a different scope for what it is they're certifying and verifying.
The Certify product returns a certificate of data integrity with regard to a submitted set of data. Kensei generates blockchain backed tamper-proof evidence of this.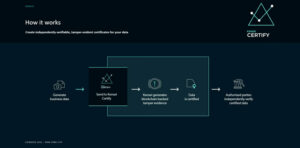 Connect is a similar flow, but instead of a spot certification of a given data set, it's a stream of data; a series of events. This includes time relationships and is concerned with the order of events.
"Knowing the order of events is more valuable than the events themselves. The ordering of events tells you whether you dipped into your overdraft or not," Mee explained.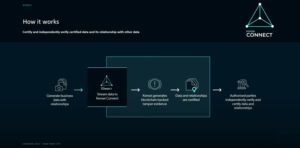 Kensei Compute is an entire modern cloud-native, serverless application infrastructure. You build your Kensei compute app using the SDK and local development stack, send your app to Kensei Compute Application Lifecycle Management system, and Kensei runs the code on demand. The user only pays for the compute time they use, and the entirety of the process is certified for an easily verifiable audit trail.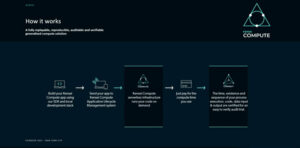 The session was lean and to-the-point, explaining what Kensei is and why its product suite is important and in particular, why it's important for enterprise.
Watch CoinGeek New York 2021 Day 2 here:
New to Bitcoin? Check out CoinGeek's Bitcoin for Beginners section, the ultimate resource guide to learn more about Bitcoin—as originally envisioned by Satoshi Nakamoto—and blockchain.