There has been a remarkable slip of the tongue by Dr. Craig Wright at the last CoinGeek conference in Zurich. What was it about? Why is it important?
As most in the BSV sphere already know, the government of Tuvalu is in a partnership with nChain, Elas Digital and Faiā. Their goal is to utilize the BSV blockchain for Tuvalu's digital transformation. At CoinGeek Zurich, the Tuvaluan national digital ledger prototype has been discussed.
The Tuvaluan effort to make use of Bitcoin SV is not primarily focused on replacing their Australian Dollar currency with BSV, but to enable a fully digital infrastructure. One of the key goals is to digitize government records using BSV blockchain's unique scalability, efficiency, security and low cost transactional capabilities.
So Bitcoin SV is going to have a first nation implementing it. A first nation? What about other nations though?
Other nations? That exactly was the slip of the tongue by Dr. Craig Wright. See and listen for yourself (time stamped):
"If you then build other currencies like we are doing with Tuvalu and other nations (…)," Craig Wright said. 
Other nations—and then Bitcoin Association Founding President Jimmy Nguyen interrupted. He was not allowed to go into any details at this point in time.
Craig Wright even tried to sweep all of this under the carpet, but we are not going to let it happen: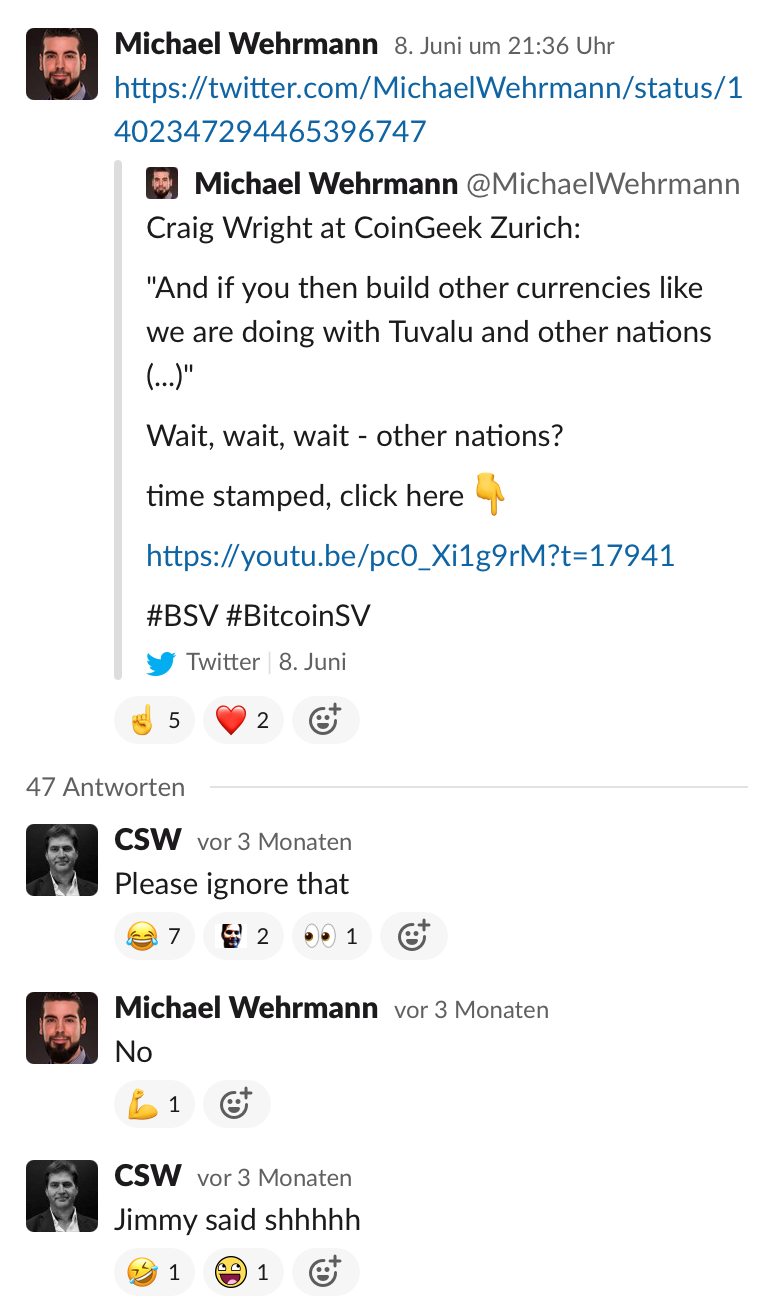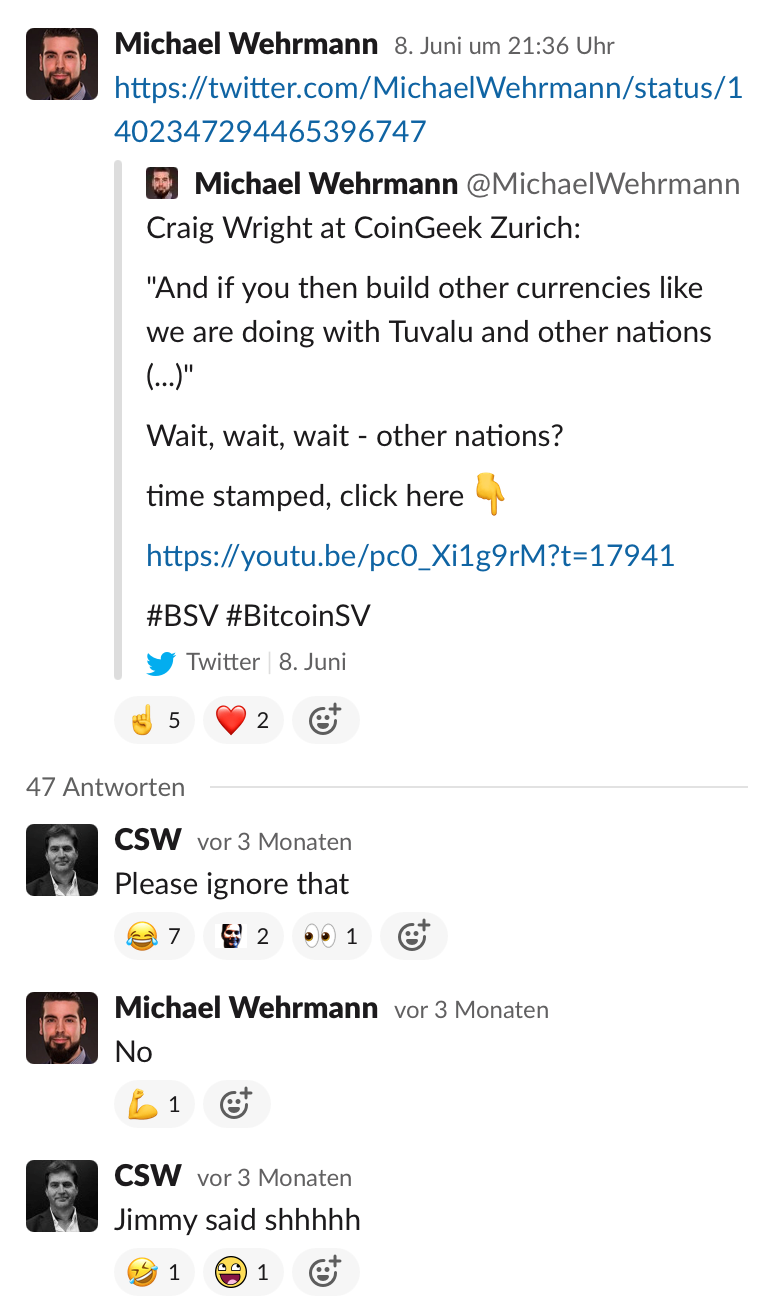 So we have other nations that are going to use Bitcoin SV. That seems to be clear. We just don't know which nations and in what ways—and when.
But let us look at who else spoke at the CoinGeek conference in Zurich. There was a whole panel on BSV blockchain for eGovernment and public sector applications. One of the panelists caught my attention: Ahmed Yousif, the Digital Transformation Leader & Strategic Head of Holy Makkah Municipality from the Kingdom of Saudi Arabia.
"My understanding of how blockchain is the next big thing stems from the factor of transparency, the security, the immutability and trust, and these are the elements that the governments around the world are looking for," Yousif said.
Yousif also pointed out that huge and "old" governments such as the U.S. government are slow to adopt new technologies, whereas small and "young" governments are faster at it. The Middle East does have small and "young" governments. 
Are we going to see a BSV blockchain adoption happening in The Middle East? I don't know and have no "insider information." We are in need of another slip of the tongue by Satoshi here. 
However, the next CoinGeek conference has the slogan "It's about time." I agree—it indeed is about time to let all of us know which "other nations" Craig Wright hinted at.
New to blockchain? Check out CoinGeek's Blockchain for Beginners section, the ultimate resource guide to learn more about blockchain technology.