A national citizenship registry and a potential digital cash solution will be the first two prototypes for the Tuvalu National Digital Ledger project in 2021-22, running on the BSV blockchain. Those involved also noted the importance of their consultation process with the national government and locals in determining exactly what the country needs.
The projects "Blockchain in Tuvalu" (BIT) team spoke on a panel at the CoinGeek Zurich conference today to give specific updates and details on the project, which has gained a lot of attention over the past year from both supporters and skeptics alike.
Panelists included Simon Kofe, Tuvalu's Minister for Justice, Communications and Foreign Affairs, George Siosi Samuels of Faiā Corporation, Brendan Lee from Elas Digital, and nChain Director of Commercial and Strategy Simit Naik. Questions came from moderator Jimmy Nguyen, Founding President of the Bitcoin Association.
Just watched a very interesting & detailed update on the Tuvalu National Digital Ledger project, running on #BSV. Expect some cool things over the next year🇹🇻#CGZurich #Bitcoin @RealCoinGeek @TuvaluGov @faiacorp @Elas___ @GeorgeSiosi @Brendan_Lee__ @nChainGlobal pic.twitter.com/NaxGNUXLnA

— Jon Southurst 🚂 @1259 (@BitcoinSVtrain) June 9, 2021
What can we expect, and when?
Questions about the Tuvalu project have mostly revolved around what the BIT team can and will actually deliver, on what timeframe, and how they've gone about determining what's appropriate for the country's situation.
Tuvalu has a small population of just 11,600, spread out over eight islands in the South Pacific Ocean. It uses the Australian dollar (AUD) as its official currency but has no digital banking or credit card services.
What is clear is that the project definitely has support from both the Tuvalu government and the local community, thanks to the BIT team's extensive consultation process. Both Naik and Lee highlighted this as a key point, saying it was important for the project not to be simply a group of technology experts with a Western mindset developing a system according to their assumptions, and imposing it on a population.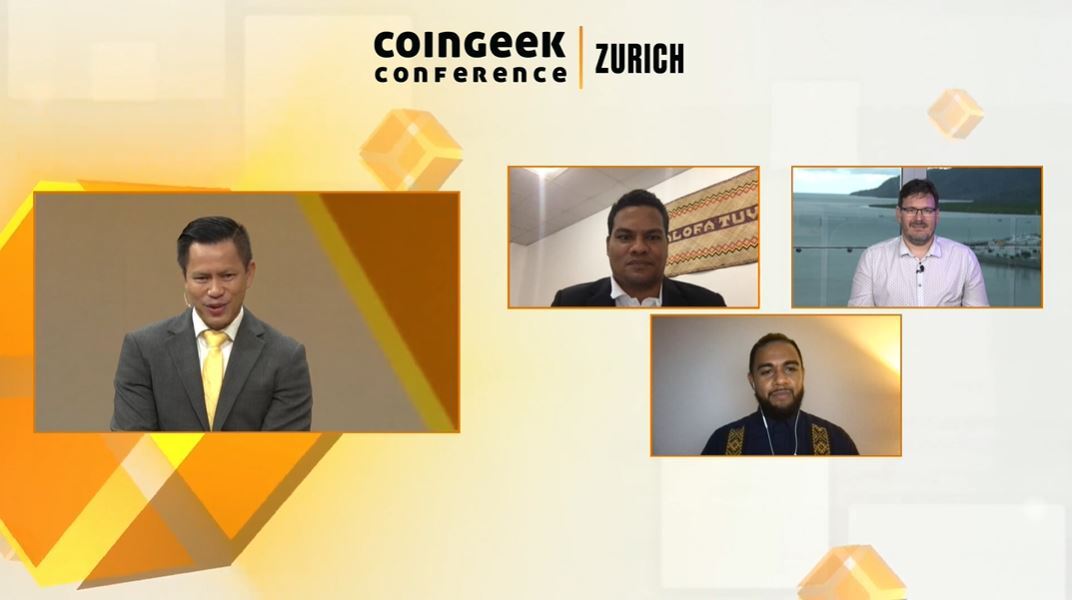 For example, although Tuvaluans use the Australian dollar in daily life, their experience is completely different to that of Australians. Tuvaluans must use physical banknotes which need to be shipped to the island and distributed (usually to people waiting in long lines at banks which aren't always nearby). There are no online services for overseas payments or remittances, or even ATMs. Minister Kofe also noted that at times there have been banknote shortages, thanks to locals traveling overseas and taking the cash with them.
For this reason, a digital cash system is one of the two prototypes the BIT team will prioritize. BSV's ability to tokenize assets and even semi-offline P2P payments using SPV and SPV messaging is key here, since the digital cash BIT devises will need to be something exchangeable with other national currencies and used for overseas transmission.
"It'll be a challenge, but not one I'm afraid we can't meet," Lee said.
The other prototype will be a national citizenship registry, digitizing both the current registry and processing applications from potential Tuvaluan citizens born/living overseas. Kofe said the existing system is paper-based and all stored in one office.
Cultural connections
Moving from physical records to digital is another key component of the project, which has its origins in an essay on cultural preservation written by Samuels that was widely shared in Tuvalu. As well as its other logistical and technological challenges, there have also been warnings that the entire population of Tuvalu may someday need to evacuate to other countries, should the low-lying islands succumb to rising ocean levels.
Samuels had previously worked on a "cultural animations" project for Tuvalu and has community organization experience. His personal connection to the culture comes from his mother's family, giving him extra passion for the country and helping its people.
"It's a great honor. It's beyond just the technology for me, it's part of my ancestry and roots so it takes on a different meaning for me," he said.
This connection was important, Kofe said, and although the government had performed due diligence by reading up on blockchains and other networks available, Samuels' own dedication to Tuvalu mattered—as did the fact BSV can actually deliver the services promised on a technological level.
Naik pointed out the 5 month-long consultation process was vital, and that the BIT team never presumed to know what Tuvalu needed. Even governments themselves can have different ideas to the populace, so it was important for all to come with an open mind, and understand the nuances first.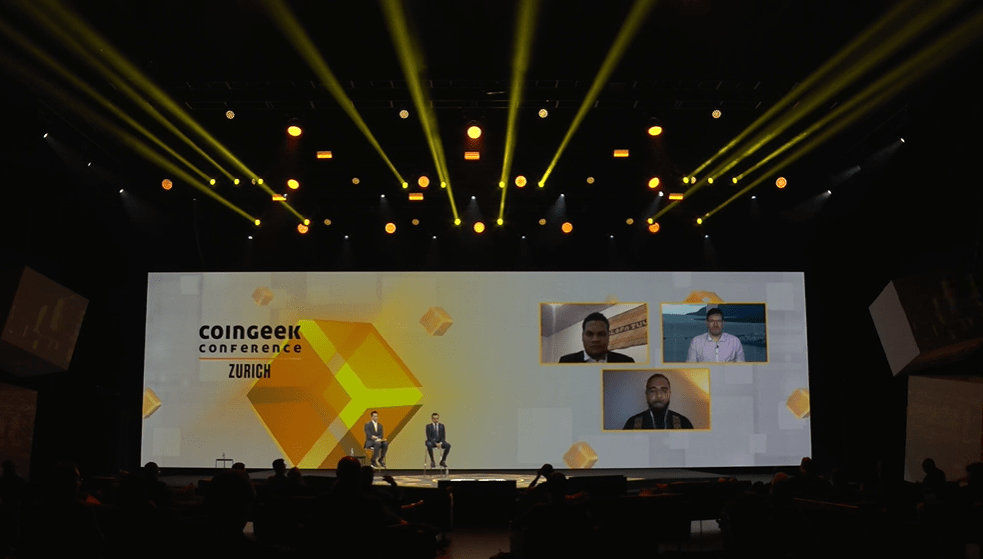 The BIT team consists of Faiā, Elas Digital and nChain, and the government of Tuvalu. Naik said they hope to have the two main prototypes ready for demonstration in the next 10-12 months.
Kofe said other governments and organizations have expressed interest and asked questions about the project. As well as citizenship records and payments, Tuvalu was also looking at BSV blockchain-based registries for fisheries (with data gathered from observers on vessels in local waters), land registry, and other services.
Tuvalu has the opportunity to skip a technological generation by moving straight from paper and crates of cash to blockchain data records. Its population may be dispersed, but its small size also makes new systems easier to roll out. The BIT team will continue to consult closely with all stakeholders to make sure everything is on the right track, and gather its own data on challenges and results.
New to blockchain? Check out CoinGeek's Blockchain for Beginners section, the ultimate resource guide to learn more about blockchain technology.