Business 13 June 2018
Jasmine Solana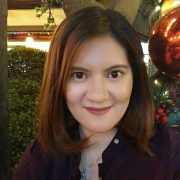 How to accept Bitcoin BCH payments with BitPay
Previously, we posted a step-by-step guide for buying Bitcoin Cash (BCH). This time, CoinGeek is putting the spotlight on merchants and how easy it can be for businesses to accept Bitcoin BCH.
Cryptocurrency payment processor BitPay rolled out in March a new feature that directly accepts BCH, the only true Bitcoin and world's functional cryptocurrency. This feature allows BitPay-affiliated merchants—over 100,000 of them—to do business with the growing community of Bitcoin Cash users.
The payment processor guarantees secured, instant payments for customers with zero price volatility risks, among other things. Merchants using the BitPay platform can accept payments for BCH, or with BTC, and get daily direct bank deposits with just a 1% transaction fee—no other fees, free settlement every day. Customers pay the BitPay invoice at a locked in exchange rate, and the processor instantly converts the BTC or BCH, shielding merchants from any price volatility risk.
Getting started with BitPay
When signing up with BitPay, users are prompted to select between a BitPay Card Account and a Business Account. Merchants, obviously, will need to create a Business Account, with a confirmation also required.
To get verified, merchants will have to provide and validate their businesses for basic payment processing. A bank account or a Bitcoin address is needed for receiving settlement for payments.
Business accounts that are successfully verified can raise their approved processing volume limit to $10,000 by simply accessing their BitPay dashboard to apply for a higher tier. For this process, several information and documents are required, including a live website, incorporation or organization documents or business registration, owner's photo identification, and proof of current physical business address. This application could take 1-2 business days.
Sending an invoice
For BitPay merchants, sending an invoice is only a couple of clicks away. There are several payment tools available, such as quick web checkouts and BitPay's point-of-sale app. For email billing, the process simply involves inputting the email address, choosing the currency, identifying the "name for bill" in the Item section, keying the amount, and finally, hitting the send button.
In turn, the merchant's client will receive an email from BitPay with a link to the payment portal. The link takes the customer to an invoice site with a Bitcoin pay button. Press the button, and BitPay will lock the exchange price while giving the customer 15 minutes to pay in the cryptocurrency before the Bitcoin address expires. Simply press the Bitcoin button again and BitPay will lock the price again for another 15 minutes.
BitPay instantly converts Bitcoin payments to fiat currency and then deposit the amount to the merchant's bank account using SWIFT transfer.
To download complete step by step instructions on how to accept Bitcoin BCH payments with BitPay, read here.
Note: Tokens on the Bitcoin Core (SegWit) chain are referenced as BTC coins; tokens on the Bitcoin Cash ABC chain are referenced as BCH, BCH-ABC or BAB coins.
Bitcoin Satoshi Vision (BSV) is today the only Bitcoin project that follows the original Satoshi Nakamoto whitepaper, and that follows the original Satoshi protocol and design. BSV is the only public blockchain that maintains the original vision for Bitcoin and will massively scale to become the world's new money and enterprise blockchain.