Business
Steve Kaaru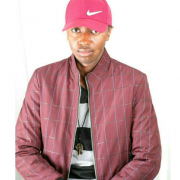 Who is telling the truth? New report accuses CoinBene of cover-up
The past couple of weeks have not been kind to CoinBene. The exchange shot into the limelight last year when it took over as the biggest exchange globally. However, such memories are fading away fast as accusations of fake trading volumes and massive hack rock the Singapore-based exchange.
Just two days ago, reports indicated that the exchange had suffered an attack. The attackers also reportedly targeted fellow Singaporean exchange DragonEx. While DragonEx owned up to the hack, CoinBene refuted the claims.
However, a new report by Elementus indicates that the exchange lied about the hack. The blockchain analytics and research firm revealed that the exchange experienced some suspicious actions on the 25th and 26th of this month, with $105 million leaving the exchange.
On Monday, March 25, $105 million was transferred from the exchange's hot wallets to three different addresses. Hours later, the exchange shut down its wallet for eight hours. With the wallet inactive, users started complaining, upon which CoinBene responded stating that it was under routine maintenance.
The transfer of over $100 million is not suspicious by itself. Exchanges move funds every once in a while. However, CoinBene's was suspicious because a majority of the tokens ended up on EtherDelta. The decentralized exchange is a favorite for hackers, having been the exchange where a majority of the stolen Cryptopia tokens were cashed out.
The remaining tokens were transferred to other centralized exchanges including Binance, Bittrex and Huobi.
Even more suspicious for CoinBene, the funds were moved through sweeping addresses. This is a process in which you import the private key into a new wallet, avoiding transactions fees. According to the report, which was compiled by Elementus CEO Max Galka, this is only common with people who are covering their tracks. This leads to the conclusion that CoinBene was hacked, but chose to deny the event to its users. He wrote:
"The sequence of events — large amount of funds withdrawn quickly, period of inactivity, remaining funds secured into the cold wallet — is consistent with how exchange hacks commonly play out."
Galka further noted that while it would be unfair to question CoinBene's credibility, it was named as the first example of an exchange with fake trades by the recent Bitwise report.
The Elementus report further revealed that an overwhelming majority of the stolen tokens were Maximine tokens. Of the $105 million in total reportedly stolen, $70 million were Maximine tokens. These tokens were reportedly exchanged for Ether on EtherDelta immediately.
Note: Tokens on the Bitcoin Core (SegWit) chain are referenced as SegWitCoin BTC coins. Altcoins, which value privacy, anonymity, and distance from government intervention, are referenced as dark coins.
Bitcoin Satoshi Vision (BSV) is today the only Bitcoin project that follows the original Satoshi Nakamoto whitepaper, and that follows the original Satoshi protocol and design. BSV is the only public blockchain that maintains the original vision for Bitcoin and will massively scale to become the world's new money and enterprise blockchain.