Are you "bullish" or "bearish"? These are the responses expected from the six blockchain personalities that spoke at the "Bull or Bear: Philippine Web3 Debate" in November at the KMC Skydeck, Bonifacio Global City, Taguig.
The first of its kind debate hosted by Bitskwela tackled the controversial issues prevalent in the Philippines digital currency space.
Growth Lead at BlockchainSpace Jen Bilango, Cryptocurrency Investor and vlogger Chris Tan, Thompson Collective Inc's Patty Tiu, Hacktiv CEO and Bayanichain CTO Paul Soliman, GCrypto Partnerships' Mark Nunez, and Internet Computer Protocol Manila's Nelson Lumbres were all present to share their take on the problems.
At the same time, @dushanesarza our #Sparkies Senior Marketing will be at the #BullorBear #Web3 event of @bitskwela co-presented by @gcashofficial. The event is another official side event of the @phweb3festival.

We're pretty excited on the exchange of thoughts later! ✨🤔💭 https://t.co/ylsWzFc9co

— SparkPoint ✨ (@sparkpointio) November 16, 2022
Bitcoin as a legal tender in the Philippines
The first round already pressed quite heavily as moderator Kenji Tate asked if Bitcoin should be considered legal tender in the Philippines. During the program, debaters should flip the green side of their stands if they agree or, as the digital currency world dubbed it, "bullish" about the statement. While flipping red means they disagree or are "bearish."
Soliman and Tiu are both bullish on making Bitcoin a legal tender in the Southeast Asian Country. However, they wanted it to have better and clearer regulation first.
"Bullish for me, but not right now," Tiu said.
"It's not a question of, like, is it going to be a legal tender. Yes, I think it is, but we need more policies in terms of taxation on how do you really want to tax it," Soliman said.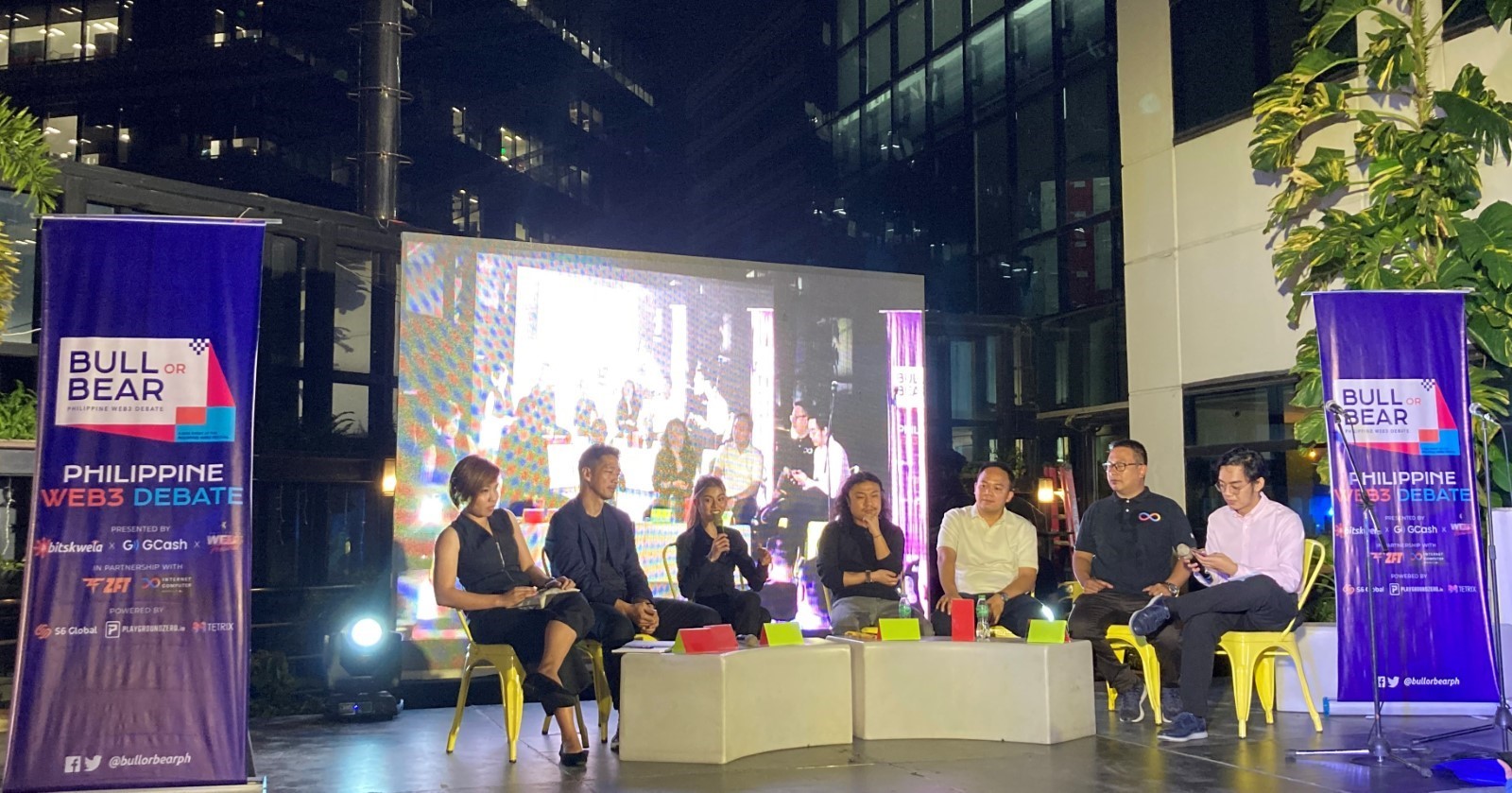 Meanwhile, Tan and Bilango were worried that Bitcoin is ever recognized as a legal tender primarily because of its volatility.
"The only time that I could ever conceive Bitcoin becoming a legal tender is possibly when the time comes that it has matured to the point that the volatility and the spread has minimized [and] can be transferred and the value can be maintained," Tan pointed out.
Bilango concluded the first round by explaining that the use case of blockchain should be considered before having a conversation about currency.
"'What would be the use cases of blockchain?' And I think that is something that we should own more than the conversation around currency," she said.
Should private and sensitive information be stored on NFTS as IDs?
Tate didn't beat around the bush for the second round and asked if private and sensitive information, such as medical bills or health records, should be stored on NFTs as IDs. Similar to the first round, the debaters were divided by this sentiment.
"In my opinion, NFTs should be used for medical purposes and other purposes like travel," Nunez said. "It makes the process more efficient, and I think it would definitely help a lot [of] people," he added.
Tiu clarified if this includes local identity certificates, NBI, or police clearance since those documents are still difficult to process in the Philippines because there is still lots of paperwork still being used. She also mentioned that NFTs could solve this issue.
"If our worry is the sensitive information part of it, then I guess we can just choose the things we can just put if it's gonna be localized," Tiu remarked.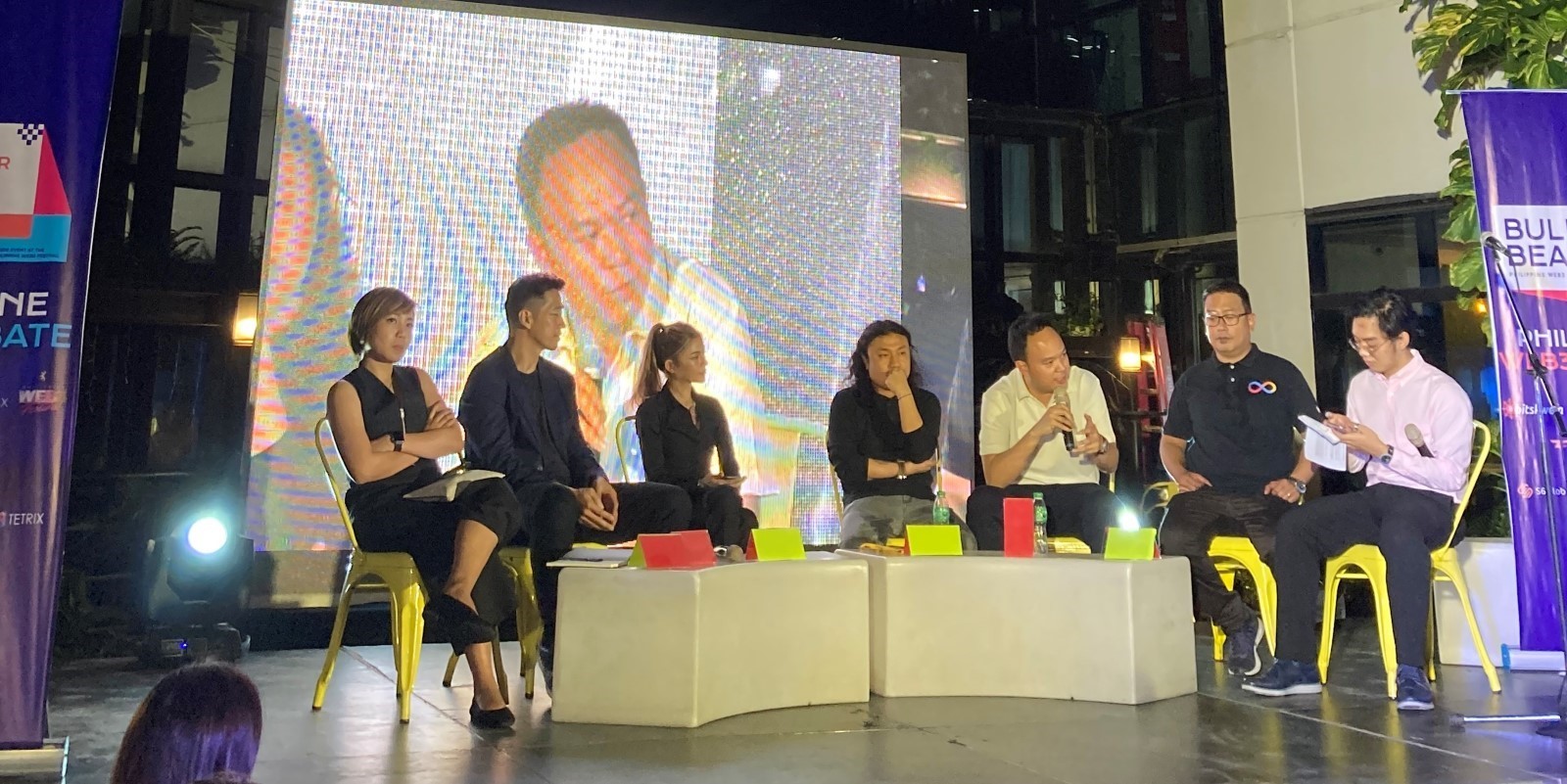 However, for Lumbres, this could be a bridge for mockery as the blockchain is open to all. "Will the people agree that a certain illness that you have—knock on wood, AIDS —will be open to [the] public? Remember blockchain—we're talking about the technology is open to everybody," he stated.
Watch: Philippine Blockchain Week highlights: Positioning the Philippines as blockchain capital of Asia 
New to blockchain? Check out CoinGeek's Blockchain for Beginners section, the ultimate resource guide to learn more about blockchain technology.