There's an old saying that when commissioning creative work, everyone wants it to be good, fast and cheap but that you can only ever have two out of the three. (Think about it.) That may no longer be the case, as I discovered in this little experiment.
On Fivebucks ("a truly global freelance marketplace") you can get a job done for a total of five US dollars. Or rather, the equivalent of $5 in Bitcoin SV (BSV) – because Fivebucks only works with BSV.
The freelancers offering their services on Fivebucks promise everything from managing your business Twitter account for a week to "sing and play guitar", via "write reader friendly 500 word articles within 24h" – each for only $5. Amazing!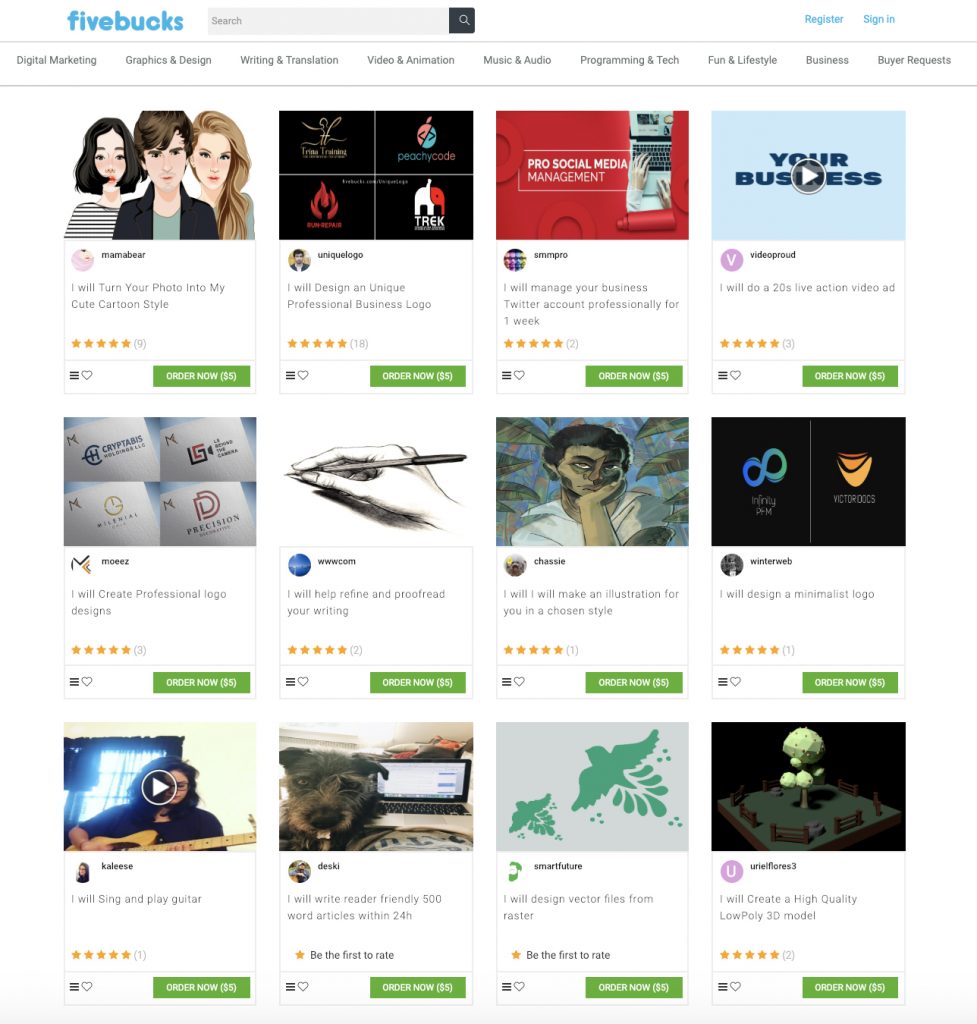 In my last article, I described how I transferred BSV into my CentBee wallet. That was because I wanted a logo designed (for some academic work) and I'd decided to give Fivebucks a go.
To commission a logo, I looked through its graphic designers. There are plenty on offer. I chose someone called Unique Logo, based in Bangladesh – because I thought his portfolio of sample work was the kind of thing I wanted and he had a five star feedback rating: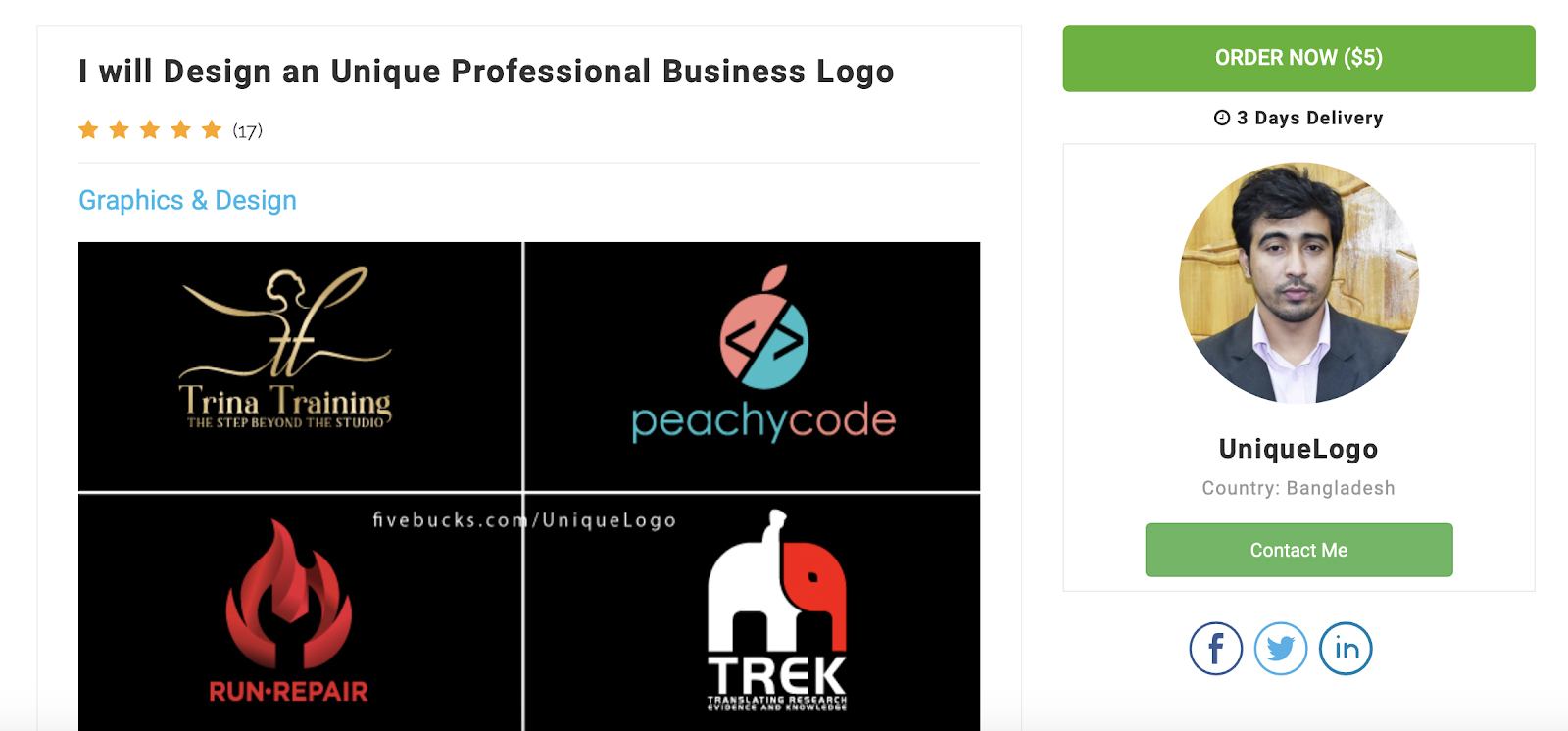 To commission him, I had to send the details. I'm doing a project about the history of tech businesses, so I told him I wanted a logo saying "TBH" and underneath "Tech business history".
That was about it. There was a chance to send a couple of jpegs if I wanted so I sent a picture of an old floppy disc as a design idea: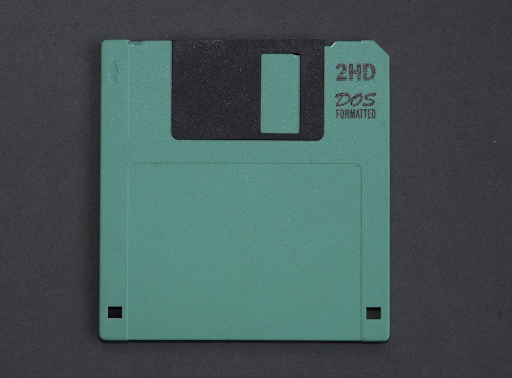 Before Unique Logo set to work, I had to pay my five bucks. For that, I needed to sign up for Moneybutton and transfer BSV into it from my CentBee wallet. Then I used Moneybutton on Fivebucks to make the payment.
Once it had gone through and Unique Logo had received my commission, my Fivebucks account started a live countdown from three days – the deadline that Unique Logo promises. But just 19 hours later, I heard from him with the work done:

This is what he sent: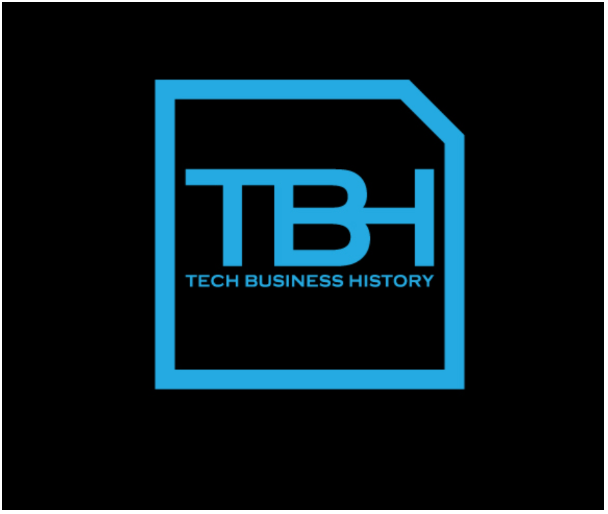 Unique Logo says he offers "one revision" so I asked for a second version, giving him some feedback. I asked him to move the text down and include more detail of the disc to make it more recognisable. Just six minutes later, it was done: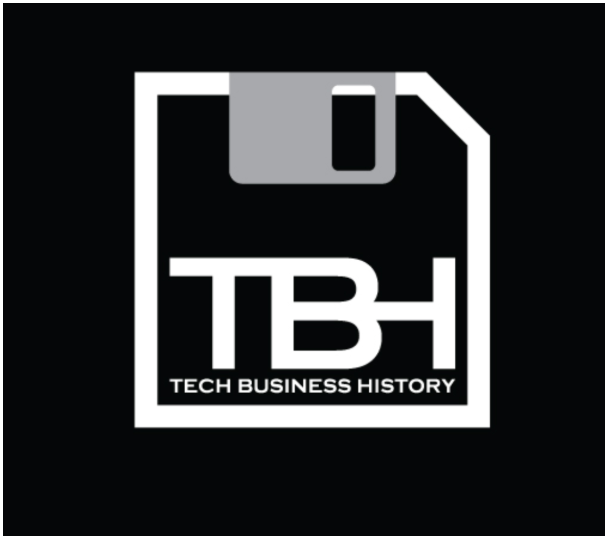 I'd definitely got my five bucks worth. And with a little Photoshopping, I turned that into a version I'm very happy with: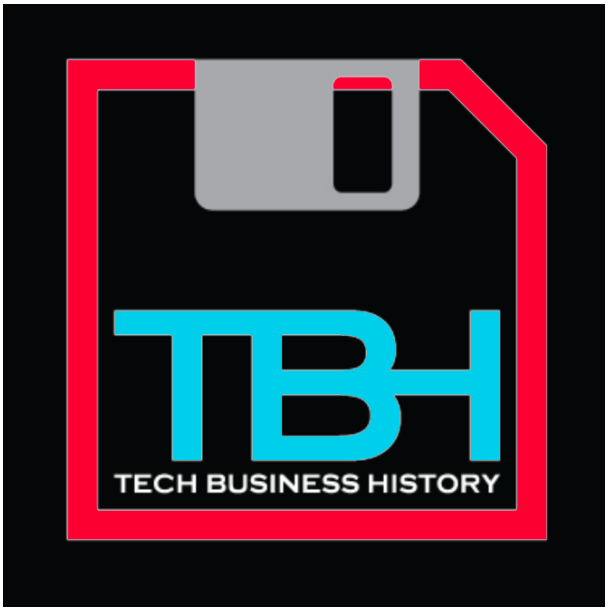 But that wasn't quite the end of the story. I wanted to find out about Fivebucks and whether Unique Logo felt OK about providing his service for such a modest fee.
We got in touch over email. He said that his English wasn't good enough for a phone call (which made his following of my detailed requests about the logo all the more impressive). He works for several online marketplaces and says he's done more than 20 projects for Fivebucks since he started four months ago. Some of the Fivebucks work pays up to $20 – as there are additional charges for extra requests such as vector files and transparent png files.
He said that $5 is "too low" for a design, but also that he is "happy working in the different marketplaces." It looks like he's one of the most successful traders on Fivebucks, and, from his email, sounds like he's making a decent living overall with the mix of work he's doing.
So who's behind Fivebucks? I ended up talking to its founder, who wants to remain anonymous. I'll call him or her Leonardo. I am only allowed to say that Leonardo is living in Italy.
I told him about my experiences with Fivebucks. "Bangladeshi freelancers are very passionate," he said.
Fivebucks opened for business in August last year. At first it used Bitcoin Cash (BCH), but after the crypto fork in November, it switched to Bitcoin SV (BSV). Leonardo is pleased with the change: "BSV business is now much better than it was on BCH."
He said that Fivebucks offers more than 500 services and has 1040 active users (including buyers). As for its payments, Leonardo told me his site offers a better deal to its freelancers than some of its rivals. But he also said – which I hadn't considered – that it takes a 10 per cent commission on its sales, so Unique Logo only gets $4.50. On the other hand, for that $0.50 the freelancer get free marketing and access Fivebucks customers.
So here's an idea: if you're about to spend, say $500 on a designer for a day, why not instead commission 100 different designs from Fivebucks? Is a single conventional designer likely to come up with a better idea than the best produced by 100 minds from all over the world? Or just go to Unique Logo. I can recommend him.
New to Bitcoin? Check out CoinGeek's Bitcoin for Beginners section, the ultimate resource guide to learn more about Bitcoin—as originally envisioned by Satoshi Nakamoto—and blockchain.