Twetch Jobs is the influencer marketing service that offers the highest Bitcoin payout to promoters and the lowest costs for advertisers. The service is the latest feature to be added to the Web 3 social network Twetch.
Introducing Twetch Jobs!

✅ Promote tweets and pay users to interact with your post

✅ Earn money for every like, retweet, and reply you complete on a promoted post https://t.co/YcLe16EEJw pic.twitter.com/eyoKIPLoWJ

— Twetch (@twetchapp) April 6, 2022
Billy Rose, co-founder and CMO of Twetch, described Twetch Jobs as two things: First, as "a way to earn money for liking, retweeting, and replying to promoted tweets"; and, "a method of promoting tweets."
"Twetch Jobs was a logical progression of development for us. Tweet from Twetch and Twetchdat were some of our earliest and most popular features, so we knew there was value there. It progressed to: How can we unlock more value for Twetchers who have their Twitter accounts connected? Boom—Twetch Jobs was born. Now Twetch users are getting paid more than ever," he said.
How much money can I make on Twetch?
On Twetch Jobs, a user enters the link to the tweet they are looking to promote, selects the number of likes, retweets, and comments they are looking for their tweet to receive, and then they pay in bitcoin for the service they bought.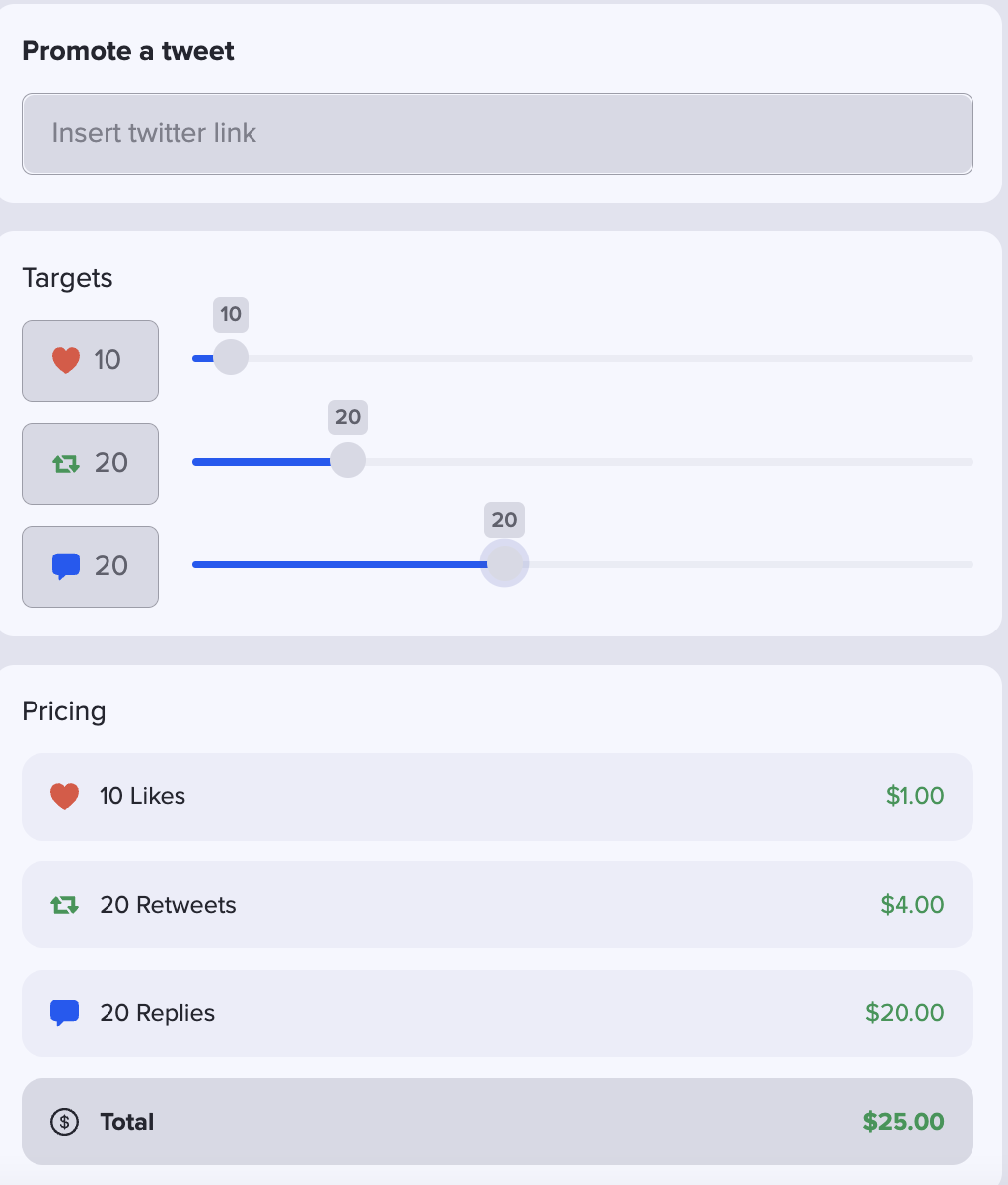 As an advertiser, you can purchase up to 200 likes for $0.10 each, up to 100 retweets for $0.20 cents each, and up to 50 comments for $1 each.
As a promoter (Twetch jobs user), you get paid $0.05 per like, $0.10 per retweet, and $0.50 per reply on the tweets listed on the Twetch Jobs list and the Twetch Jobs Twitter account. As long as your Twetch account is connected to your Twitter account, you will receive a payout directly to your Twetch wallet if you complete the job within its specified engagement parameters.
"We want to make every Twetch user a millionaire," said Rose.
"The immediate goal for Twetch Jobs is for people to use it, and for it to work flawlessly. Personally, I hope to see more businesses use it to promote their stuff on Twitter," he added.
Twetch: Web3 Twitter alternative
According to Billy Rose, Twetch has more features coming that will allow Twetch users to earn Bitcoin (BSV); he encourages everyone to follow the Twetch and Twetch Jobs Twitter accounts to avoid missing out on these upcoming opportunities.
"I have a long term vision for Twetch Jobs that goes far beyond simple tasks like interactions on social media," said Rose.
"Someday Twetch Jobs will be like a full-time income for people," he noted.
Watch: CoinGeek New York presentation, Micropayments for the World: APIs, Tokens and Computation
New to Bitcoin? Check out CoinGeek's Bitcoin for Beginners section, the ultimate resource guide to learn more about Bitcoin—as originally envisioned by Satoshi Nakamoto—and blockchain.