Tech
Jasmine Solana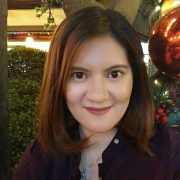 SVPool now holds 6.25% of Bitcoin BCH global hash
Despite being officially opened for business just last October 22, there's no denying that SVPool—the public mining pool for Bitcoin Cash (BCH)—is growing steadily.
At press time, the public Bitcoin BCH mining pool already holds 6.25% of the global BCH hash power, according to Coin Dance data. On a seven-day basis, SVPool accounts for 3.4% of all BCH blocks mined, already a considerable growth given that the pool mined its first BCH block only last October 10.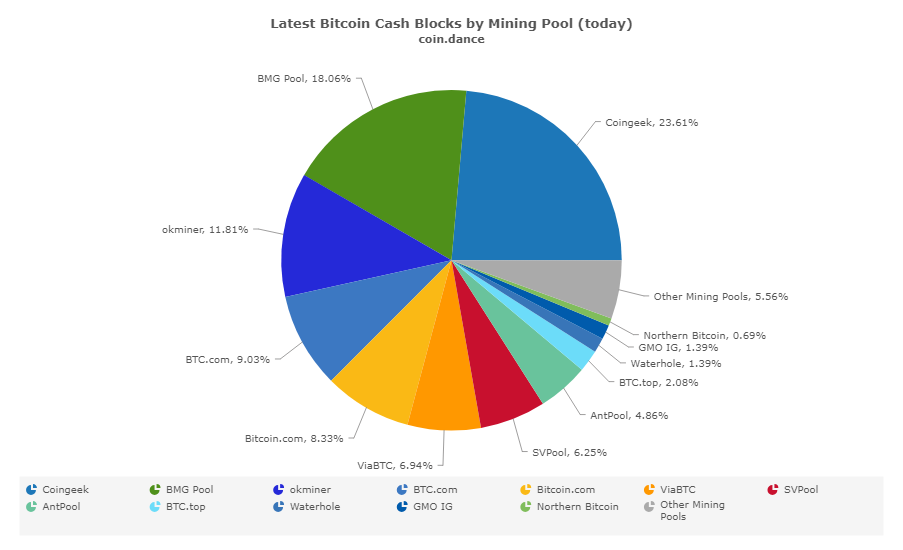 True to its "miners choice, miners first philosophy," SVPool offers zero fees to miners, and launches with initial Pay-per-last-N-shares (PPLNS). It plans to add more features and Pay-per-share plus (PPS+) options in November.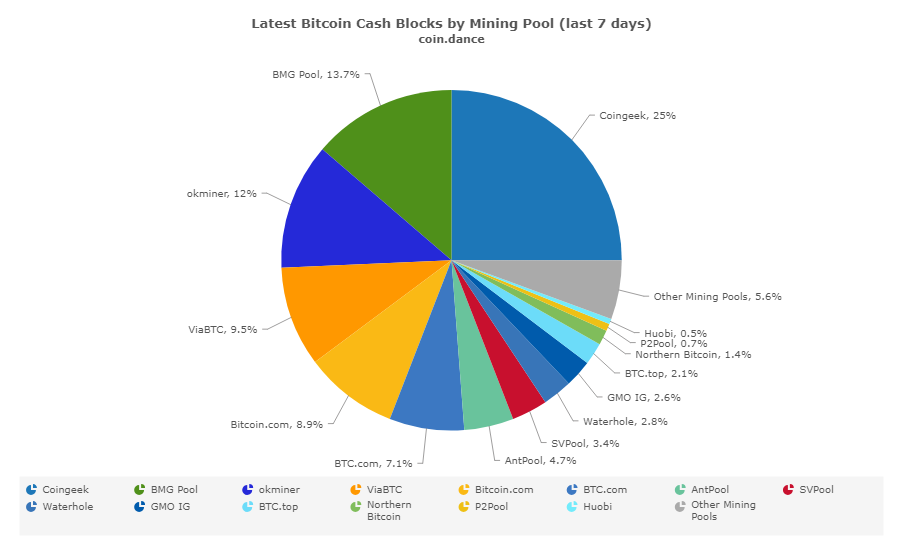 SVPool, managed by CoinGeek Mining is a personal initiative of nChain Chief Scientist Dr. Craig Wright. It proudly runs Bitcoin SV, the new full node implementation of Bitcoin BCH designed to fulfil the original Satoshi white paper's vision for Bitcoin.
Other competing BCH implementations, such as Bitcoin ABC, seek to experiment with unnecessary technical changes to the Bitcoin protocol, which will disturb the economic genius of Satoshi's system. In contrast, Bitcoin SV's roadmap is easy to understand: restore the original Satoshi protocol, keep it stable, enable the BCH network to massively scale, and professionalize Bitcoin. The Bitcoin SV implementation will allow global enterprises to confidently operate and build their major projects on a stable, scalable BCH protocol.
SVPool is open to all public miners on the Bitcoin BCH network who want to generate more long-term revenue. It's worth noting, however, that the mining pool is not just for BCH miners—BTC miners who believe in Bitcoin's original vision are also invited to begin mining BCH with SVPool.
In an interview with CoinGeek, Wright explained why all miners should sign up with SVPool or commit their miners to run Bitcoin SV, saying: "[Miners] seek long-term growth, not quick money. A system they can steward over generations. A money their grandchildren will be proud to take stewardship over in generations to come."
Interested in learning more about Satoshi Vision, Bitcoin SV and SVPool? Join the gathering of miners at the CoinGeek-sponsored Bitcoin BCH Miners Choice Summit at The Harbour Grand Hotel in Hong Kong on November 2. The dynamic half-day conference is free of charge and will feature the industry's most exclusive guest speakers. Seats to the event are limited, so best to RSVP now.
Miners are also invited to take part in the CoinGeek Week Miners Day, happening as part of the CoinGeek Week Conference in London this November. The SVPool and CoinGeek Mining team will be on-hand to discuss how you can do your part in making Bitcoin BCH realize its full potential. Secure your seat today via Eventbrite for the four-day conference that's shaping up to be the essential Bitcoin BCH conference this fall.
Note: Tokens on the Bitcoin Core (SegWit) chain are referenced as SegWitCoin BTC coins. Altcoins, which value privacy, anonymity, and distance from government intervention, are referenced as dark coins.
Bitcoin Satoshi Vision (BSV) is today the only Bitcoin project that follows the original Satoshi Nakamoto whitepaper, and that follows the original Satoshi protocol and design. BSV is the only public blockchain that maintains the original vision for Bitcoin and will massively scale to become the world's new money and enterprise blockchain.