Apps for Tokenized's Smart Contracting Platform are now available for everyone to try out. It's a simple dashboard and contract interface that can handle all manner of business, government, and personal arrangements of any size and level of importance. Whether you're issuing event tickets or discount coupons, a major real estate deal, or even a central bank digital currency, Tokenized will manage it.
The desktop and accompanying mobile apps are free and available for download here. While it's aimed at enterprise and government users, individuals can try out its functionality as a digital wallet and create admin workgroups to get a feel for how it works. There are paid professional tiers for larger-scale users, but most functionality is available in the free version.
Tokenized's trademark user-friendliness
Setting up the apps is simple, and the process will be familiar to anyone who's created a blockchain wallet in the past. Enter a name and password, and authenticate them with an email address and mobile phone number. You'll then receive a new @tkz.id Paymail address that can be used for any transaction on the BSV blockchain. There's a 24-word recovery phrase, though the app doesn't force you to look at it immediately.
Tokenized is, for now, mainly a desktop-based experience. The accompanying mobile app functions as a two-factor authenticator for logging in to the desktop. If you prefer, it can encrypt and save the recovery phrase to an online service, or you can choose to write it down manually instead. The mobile app also generates and handles all private keys for transactions and encrypting/decrypting information.
Once set up, users will see an "Overview" dashboard with a summary of all critical events, including transactions, current and pending actions that need your attention. A menu bar on the left displays the total value of your "Treasury" (which means all items with a monetary value), with buttons for sending/receiving assets, including regular BSV and user-created tokens, and one for trading assets. Pressing the "Trade" button pops up a window with fields for the counterparty's name, offer/request, and to set a custom time limit.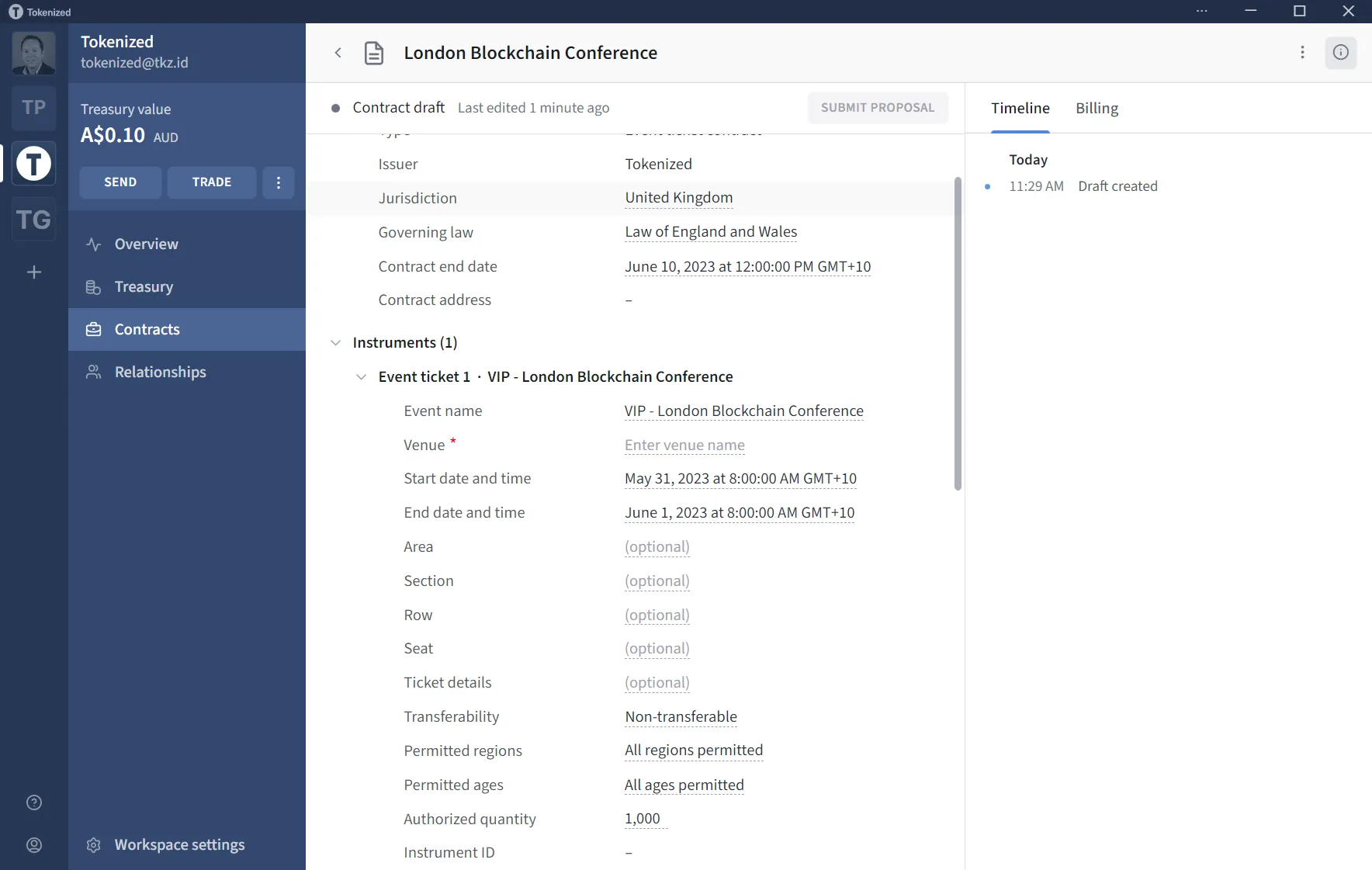 Below the Treasury, there's a "Contracts" button, with the pop-up suggesting instrument use cases, including event tickets and discount coupons, reward points, and vouchers. It's possible to create a digital currency asset/contract here, though to do this, you'll need to represent a government, central bank, or other authorized institution—Tokenized doesn't want you using its platform to create thousands of speculative blockchain assets, there are enough of them already.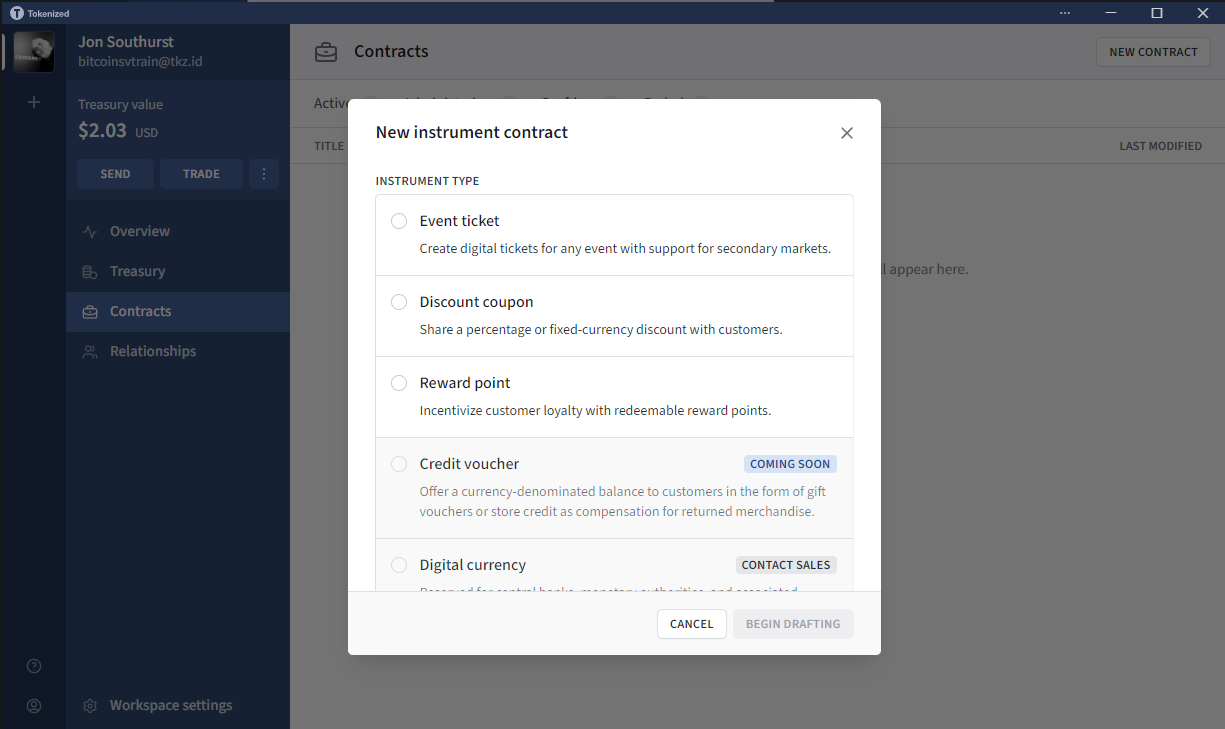 Below Contracts is a "Relationships" section to keep a database of all the people you're transacting or contracting with. There's also a "Workspaces" section to form groups (as many as you want), members of which can share certain responsibilities with custom levels of control/access. This is handy if you need multiple people to approve a transaction before it can be completed. The app will keep track of who's signed so far and who needs to.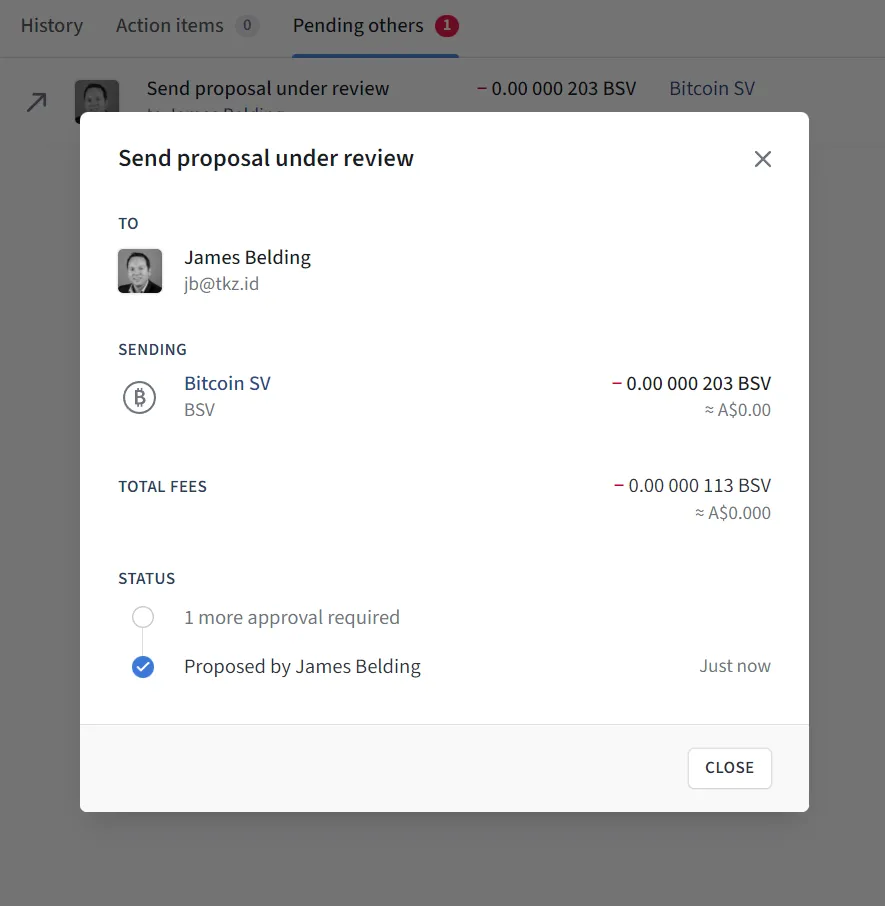 It's all designed to be as simple as possible and easy to understand. As CEO James Belding wrote in his announcement:
"We invested heavily into creating the simplest application we could. This meant refactoring and distilling core financial, legal, business, and Bitcoin concepts into their most essential components, and developing cohesive relationships between the components, from the protocol all the way up to the user interface. Our goal was to eliminate all redundancy from the user experience."
Contract types are limited to the ones mentioned above for now, but Belding said contract functionality would expand in the future. Soon there will be support for credit vouchers, carbon credits, different types of shares, trust units, futures and options, convertible notes, warrants, bank guarantees, letters of credit and debt instruments, and many more. The idea is for Tokenized to handle any kind of business or financial contract that exists today at every level of the hierarchy. 
The front-end apps and Tokenized's JS SDK for developers are free and open source. However, the back end that creates and manages the contracts are proprietary. Belding noted that it's still fully interoperable with other (BSV) wallets and platforms.
Two things that stand out most are Tokenized's dedication to simplicity and legitimacy. As mentioned before, it's not intended to create speculative NFTs or your own digital money. Professional-level users must show they have the legal authority to develop tradeable assets of value if that's their purpose. There's also a focus on keeping data records secure. 
It's a sign the blockchain industry has become frustrated with the wild-west, rules-skirting nature of past projects and would prefer the technology be used responsibly in the future. Also, as we've noted before, this can only be done on a fast, cheap, and scalable blockchain that (like Tokenized's app) can handle any size volume without breaking down or charging excessive usage fees.
Watch: Tokenized is changing how companies do business
New to blockchain? Check out CoinGeek's Blockchain for Beginners section, the ultimate resource guide to learn more about blockchain technology.