Tech
Jasmine Solana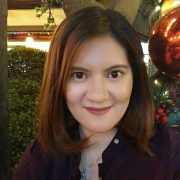 Squire ASIC miner delivers up to 22 TH/s with 50% less energy consumption, tests find
Squire Mining Ltd. (Squire), a CSE listed public company, conducted the first-phase testing of its application specific integrated circuit (ASIC) prototype, and the results are in: the Squire unit's hash rate is 1.5x faster than most commonly used crypto miners on the market, but with 50% lower energy consumption. The test, conducted in Seoul, South Korea, involved a working prototype mining system comprised of a newly engineered field programmable gate array (FPGA) ASIC microchip that will be re-designed as a 10nm ASIC chip for mining Bitcoin Cash (BCH) as well as altcoins such as those using SegWit technology.
The test results confirmed the original design specifications and indicate that the ASIC chip should be capable of delivering a projected hash rate of 18 to 22 terahash per second (TH/s) with an energy consumption of between 700 and 800 watts.
"The early results indicate that this ASIC microchip has the potential to be the next generation leader in providing hash power for enterprise mining of Bitcoin Cash and other associated cryptocurrencies. It has also demonstrated the potential to rapidly process consensus protocols across the blockchain faster whilst utilizing less energy than anything currently in this sector," said nChain Chairman Stefan Matthews, who is also a director of Squire.
Squire has tapped tech giant Samsung Electronics as its foundry partner to manufacture the ASIC chips in South Korea. At the testing, Squire's Executive Chairman and CEO Simon Moore made the following statement: "Once completed, we believe the speed and efficiency of our ASIC microchip combined with our respective mining systems powered by this Samsung manufactured microchip together have the potential to substantially increase the profitability of enterprise mining facilities around the globe."
The pilot production test run of Squire's debut ASIC chip for Bitcoin BCH is expected to be completed before the end of 2018 with the fully operational mining rig to be completed in the first half of 2019. Squire will then deliver the ASIC chips and mining rigs to associates of Bitcoin BCH's largest mining company, CoinGeek.com, who have the exclusive right to market, promote, solicit, sell and distribute Squire's new ASIC chips and mining rigs to Bitcoin BCH and other altcoin miners throughout the world.
"With this next generation technology, CoinGeek will continue to pull the blockchain industry out of the proverbial basement and into the boardroom," said Taras Kulyk, CEO of CoinGeek Mining and Hardware.
Miners are invited to the CoinGeek Week Miners Day, taking place on 28 November 2018 as part of the CoinGeek Week Conference in London, to meet with the CoinGeek team and discuss how this next-generation ASIC miner can improve their business.
Note: Tokens on the Bitcoin Core (SegWit) chain are referenced as SegWitCoin BTC coins; tokens on the Bitcoin Cash ABC chain are referenced as BCH, BCH-ABC or BAB coins. Altcoins, which value privacy, anonymity, and distance from government intervention, are referenced as dark coins.
Bitcoin Satoshi Vision (BSV) is today the only Bitcoin project that follows the original Satoshi Nakamoto whitepaper, and that follows the original Satoshi protocol and design. BSV is the only public blockchain that maintains the original vision for Bitcoin and will massively scale to become the world's new money and enterprise blockchain.