We are at the brink of an explosion. This is exactly how I felt on Thursday night, May 26, as I peered down from a balcony at the guests who joined Calvin Ayre for his 60th birthday party in Dubai, also doubling as a closing celebration for the BSV Global Blockchain Convention (GBC). The room was full of class acts—leaders, CEOs, founders, entrepreneurs, developers, media—all speakers, sponsors or staff of the GBC, all focused on BSV blockchain technology.
I've been attending Calvin Ayre's BSV blockchain conferences since their inception in 2018 (formerly known as "CoinGeek Conferences") and while the production quality has always been top notch, the level of speakers, attendees and VIPs has never been matched by what I saw in Dubai the week of May 23, 2022.
As a member of the CoinGeek staff, my responsibility in Dubai was to moderate two gaming related panels, interview 20+ speakers for CoinGeek Backstage and produce three Hashing It Out episodes. In between, I wanted to catch as many presentations and panels as possible while also taking time to chat with people to absorb as much information as possible and make new connections.
The two panels I moderated, "Small Payments, Big Fun: Micropayments for Casual Games" and "Blockchain: Data Power-Ups and NFTs for eSports & Online Games" took place during the morning of Day one, so I literally hit the ground running.
As a quick sidebar, I should mention all speakers at the conferences Calvin Ayre produces are invited to get their makeup done before hitting the stage, which—let me tell you—is highly unusual. While 99.9% of the men are always hesitant at first, they eventually enjoy the luxury and in Dubai specifically, loved the gorgeous "green room" where the makeup magic happened. For me, as one of the few female speakers and the only female CoinGeek presenter in Dubai, I was able to get my hair and makeup done professionally each day, an absolute treat and welcomed luxury.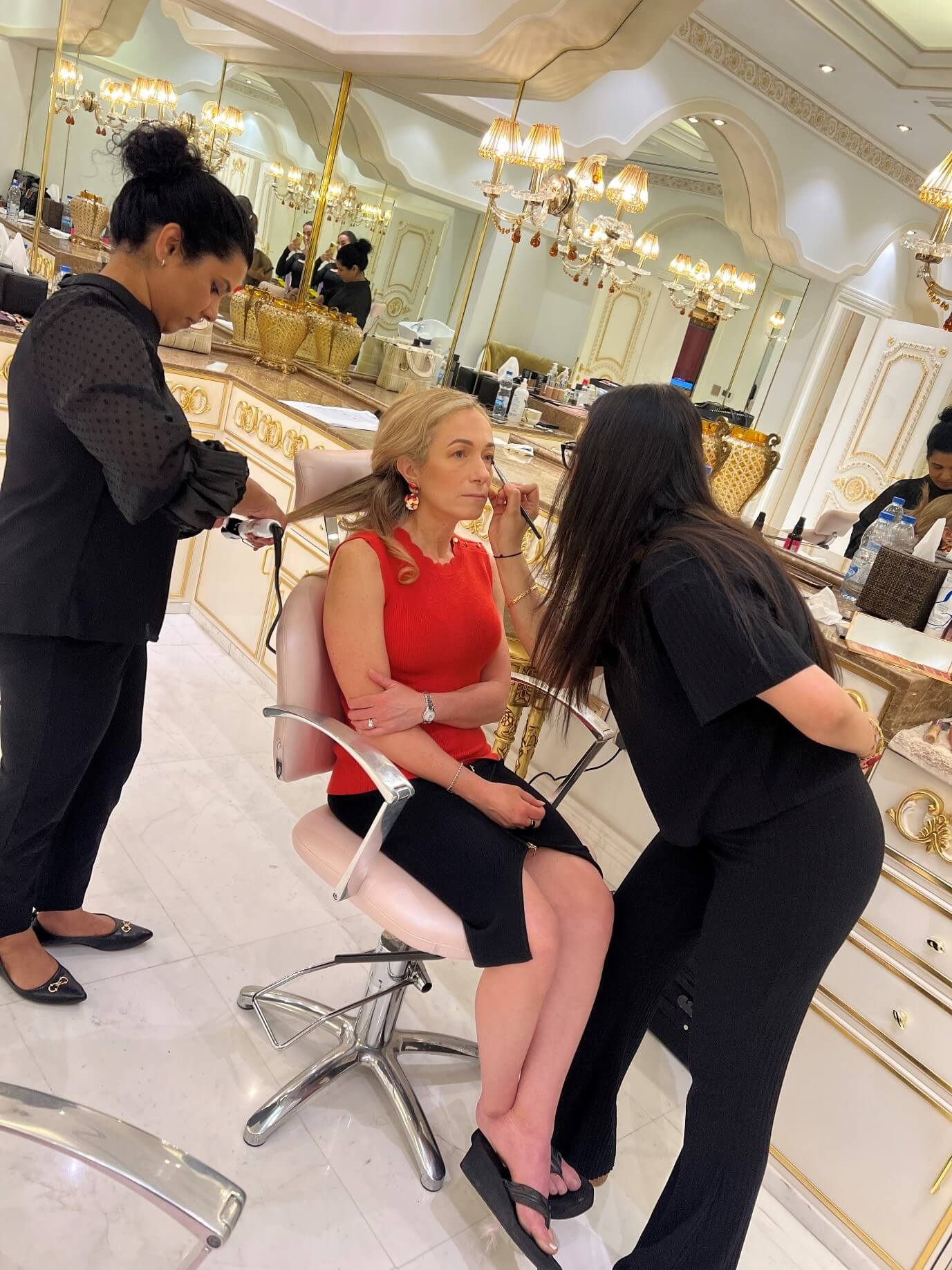 My micropayments panel featured Alex Agut of HandCash, Ian Duckworth of Haste Arcade, Tyler Farnsworth of Built By Gamers, and Jackson Laskey of NFTY Jigs—four absolute class acts who work together closely to grow the BSV ecosystem and their respective companies. They explained how micropayments revamp the plagued revenue models we currently see in the casual gaming space and invited developers to join the BSV party. Agut announced HandCash's partnership with stablecoin USDC, a big step towards leaving the BSV bubble and reaching more of the masses.
My NFT panel featured Jerry Chan of Frobots.io, Roman Livson of Burkhan World Investments, and Ajaypal Pama of GameFi Ltd—all firm believers in finding utility in NFTs and using the BSV blockchain to power them. Chan elaborated on why gaming is a perfect place to start building with blockchain—BSV in particular—while Livson and Pama described their experience with other blockchains and why they believe BSV is the best choice for gaming.
Once my panels were ticked off the list, I was able to focus on interviewing for the remaining two and a half days. This was an adrenaline-fuelled process that inspired me to head straight up to my room after the conference finished on Day 1 and Day 2, relishing in room service and a little peace and quiet. (Day 3 was Calvin's birthday party, so room service happened at 3 a.m. instead of the usual 8 p.m.).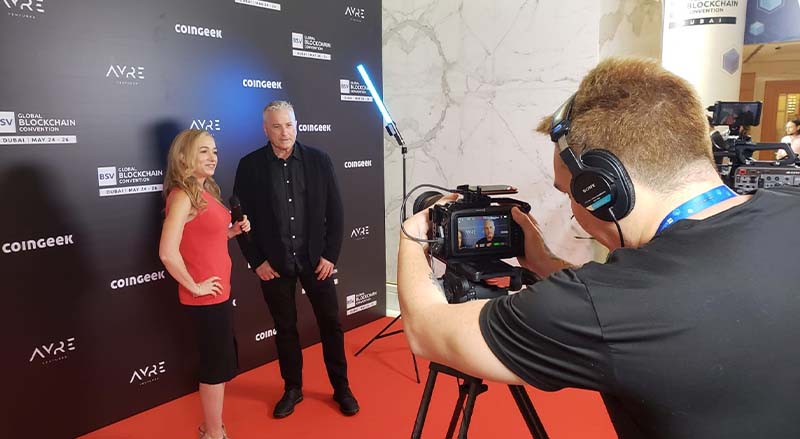 Unfortunately, due to the large number of interviews I conducted, I was unable to catch all the sessions live, but out of those I was able to see, a few do stand out—for example, Niels van den Bergh of mintBlue delivered a fantastic solo speech, both highly engaging and informative. I loved his explanation of "Web3" and appreciate he has actual case studies to back up mintBlue's services.
Craig Massey, one of my favorite characters in the BSV space, lit up the stage as he revealed his aggressive plans for the Satoshi Block Dojo, including opening up a hub in Miami this coming September. 
Craig Wright's closing keynote was enlightening as always, especially when he said "I'm not going to destroy Ethereum, I'm going to save them… I'm going to consume them… we're going to build all blockchains on Bitcoin."
Jimmy Nguyen, Founding President of the BSV Blockchain Association, was as inspiring as ever, serving flawlessly as the conference chair and delivering opening and closing speeches that left the audience with goosebumps. All of the last-minute changes behind the scenes were left invisible to the audience because of Nguyen's ability to pivot and roll with all the punches. Kudos to Nguyen, the backbone of the Dubai conference schedule and rollout.
In addition to the top-quality panels and presentations we enjoyed across the three days of the event, the expo hall was also a buzzing spot and an opportunity for me to grab some fresh bananas at the Gorilla Pool booth (thank you Kurt Wuckert Jr. and Alex Moon!) CoinGeek Bitcade was another hot spot where delegates were able to test drive BSV-powered games and network with the likes of Haste, HandCash and BBG.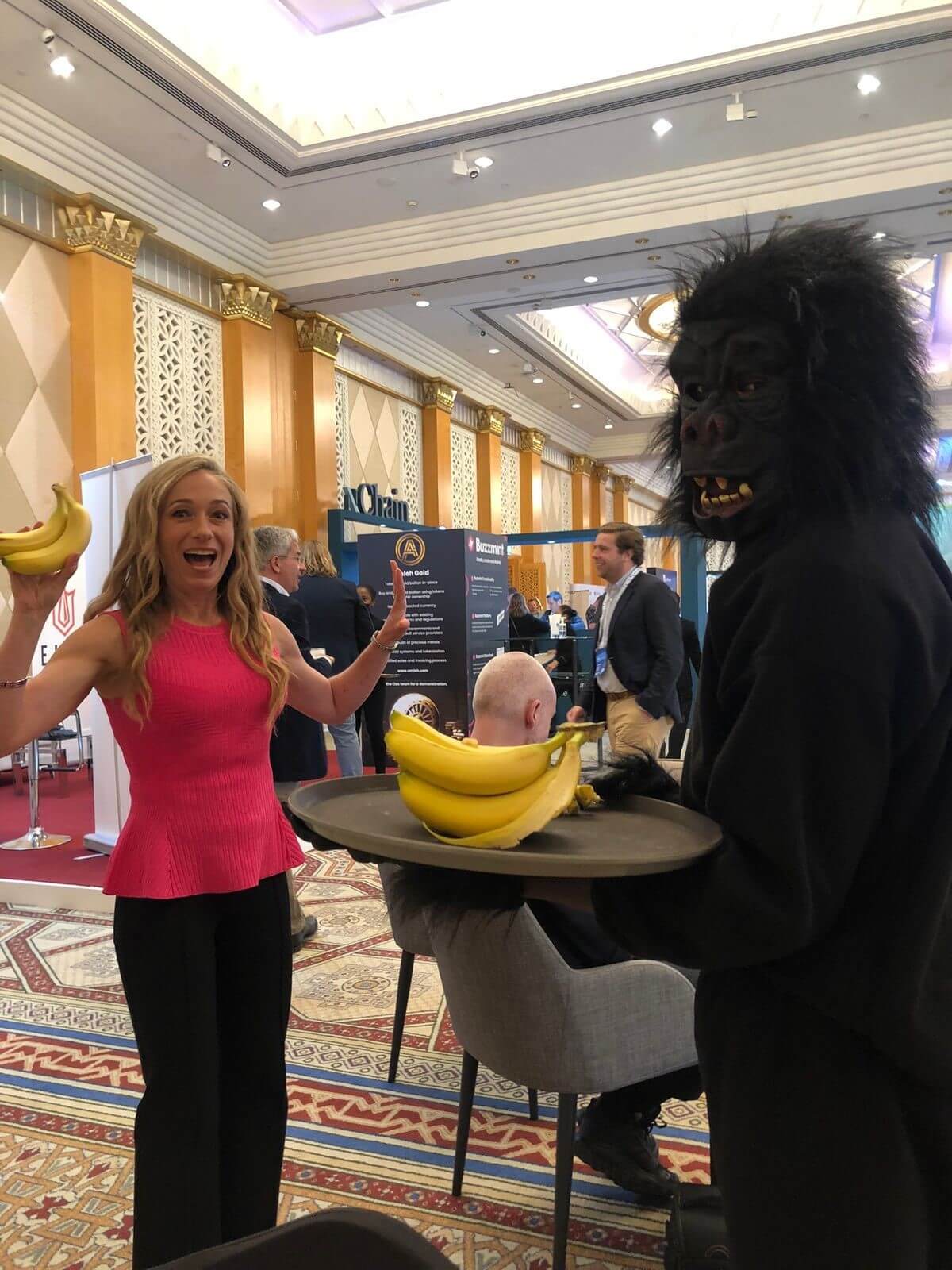 Last but not least, one of the ultimate highlights of my time in Dubai was spending quality time with my colleagues face to face, some who I had not seen in many years (Jasmine!) and some who I had yet to meet in person (Jon!)—an opportunity only made possible by Calvin Ayre's generosity. The time I had with Calvin, Fawn, Tom, Kurt, Patrick, Jerome, Jim, Alex, Roland, Nicolette, Anna, Jon, Kimmy, Joseph, Claire, Haris, Tania, Jad, Jimmy…the list goes on and on…I will never forget and enjoyed with every single piece of my heart. 
I cannot wait for London, 2023!
Watch the BSV Global Blockchain Convention Dubai 2022 Day 1 here:
Watch the BSV Global Blockchain Convention Dubai 2022 Day 2 here:
Watch the BSV Global Blockchain Convention Dubai 2022 Day 3 here:
New to blockchain? Check out CoinGeek's Blockchain for Beginners section, the ultimate resource guide to learn more about blockchain technology.