The Philippine Blockchain Week kicked off on Tuesday at the Marriott Grand Ballroom, Newport World Resorts in Pasay City, and it did not disappoint.
📢Happening Now: Philippine Blockchain Week 2022! #PBW2022 @philblockchain | @RealCoinGeek

🚨Follow us for more updates!! pic.twitter.com/uQVCi7gV5t

— CoinGeek Philippines (@RealCoinGeek_PH) November 29, 2022
Drawing hundreds of delegates, investors, and enthusiasts, the first day of the high-level event was opened by DITO CME Chief Operating Officer and Philippine Blockchain Week lead convenor Donald Lim, along with members of the newly minted Blockchain Council of the Philippines, as they take the stage clad in Matrix-style clothing, giving participants a taste of the future.
In his opening speech, Lim briefly discussed how the inaugural event took shape, urging leaders in the tech industry to join him in realizing his vision to bring Web2 and Web3 together and encourage the adoption of blockchain technology—two things that he claimed are key to the Philippines' digital transformation.
"Our mission is what brought us together, but it is our vision—our very simple vision—is bigger than all of us, and it is very, very simple—to position the Philippines as the blockchain capital of Asia," Lim said, stressing that this is achievable with the country's 110-million strong population, the backing of the government, builders and developers, and businesses eager to leap into the new digital age.
Together with the council as an advisory board to the national government, Lim said the inaugural event will serve as a platform to educate the industry and the public on the proper use of blockchain and how the region can leverage emerging technologies to harvest the full potential of the Filipino people and grow the economy.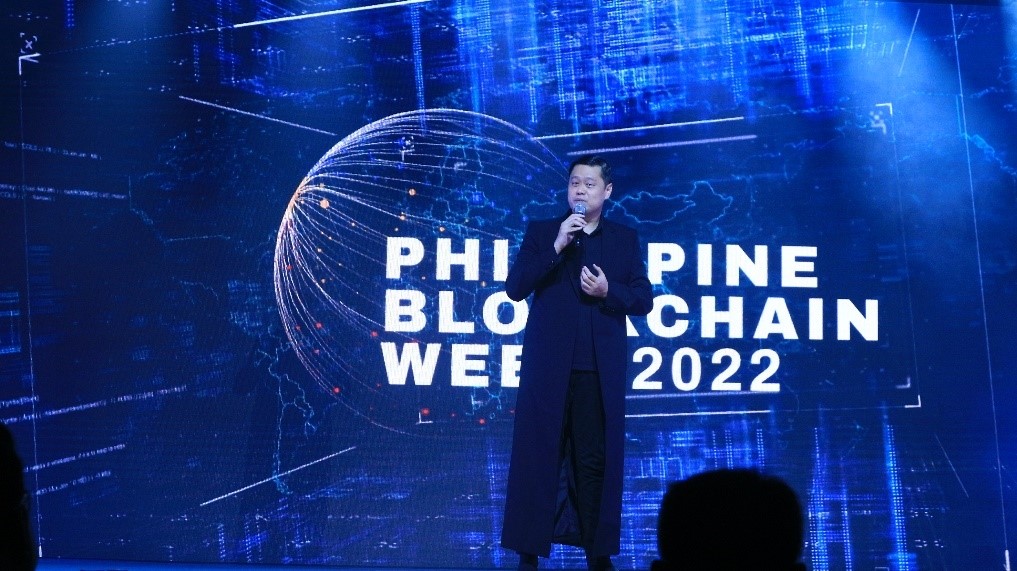 Lim also opened the stage for Department of Information and Communications Technology (DICT) Secretary John Ivan Uy, who assured attendees that the state-run agency is doing its part to bring this vision to life before proceeding to enumerate several of its projects that would serve as a building block in achieving the goal, including launching the first-ever Global Blockchain Summit in partnership with the province of Bataan.
"The emerging Web 3.0 and blockchain industry will play a very critical role in terms of employment, investments, countryside development, and our economic progress," Uy said while showing enthusiasm that the Philippine Blockchain Council holds the key to the advancements of the industry and its potentials to drive digital economic growth. At the same time, DICT will continue to explore collaboration with government agencies and businesses to improve existing initiatives.
"Through this, we have high hopes of unraveling the potential of the Filipinos, strengthening the commitments of both public and private sectors, and matching it with the right technologies, policies, and other enabling mechanisms to build a better digital economy that our fellow Filipinos and international investors can trust," he added.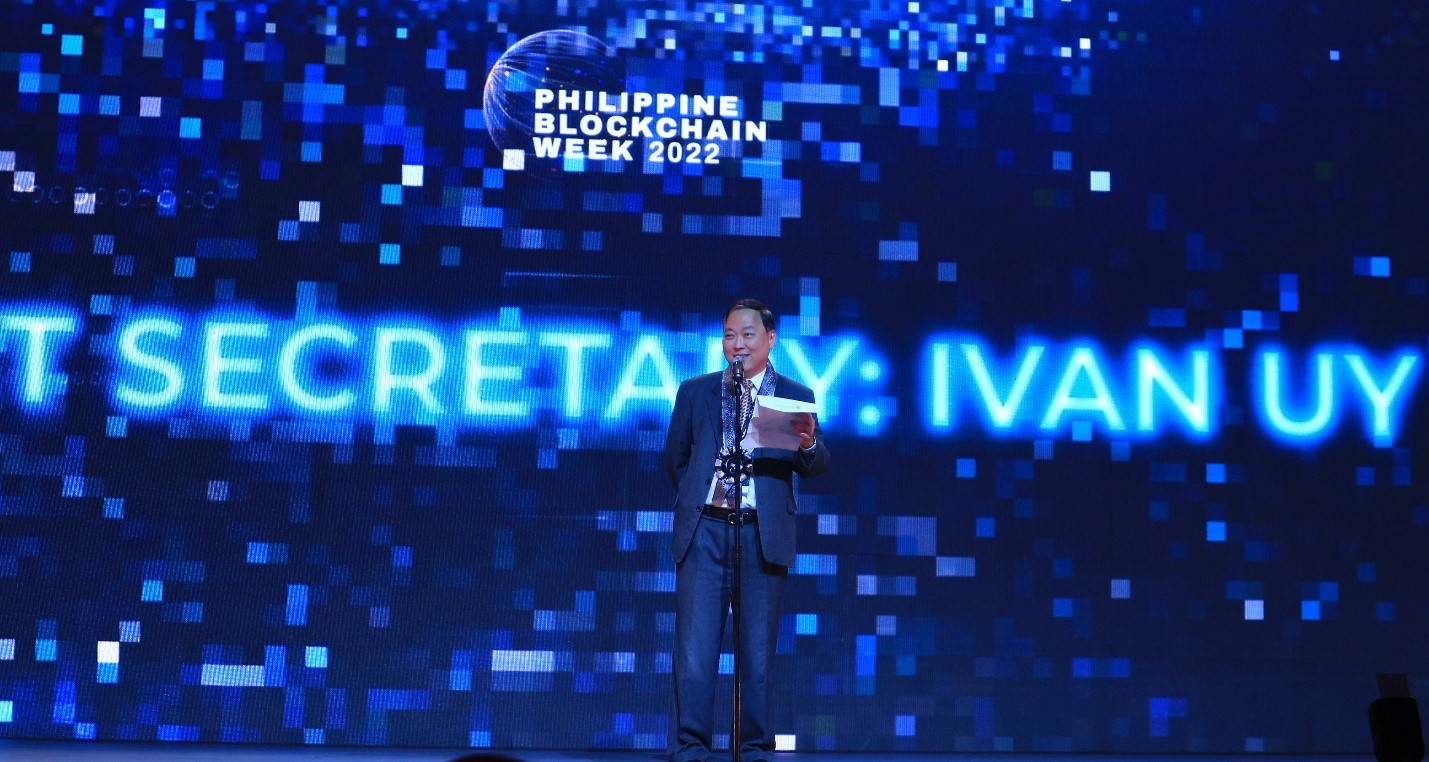 Following his speech, Uy officiated the oathtaking of members of the Philippine Blockchain Council, which consists of Lim, RCBC Executive Vice President and FinTech Alliance Chairman Lito Villanueva; PruLife UK Chairperson and Independent Director and FinTech Alliance trustee Ida Tiongson; Gorriceta, Africa, Cauton, and Saavedra Law technology media and telecommunications group head Mark Gorriceta; UBX Chairman of the Board Henry Aguda; Woman of Substance NFT founder Chezka Gonzales; Scarletbox.io Chief Executive Officer Sheree Gotuaco; and Metaverse XYZ founder Kate Hancock.
Also included in the roster are Dynaquest Country Director Gail Macapagal; Tetrix CEO Emman Navalan; Impero Group founder and CEO Emmanuel Samson; Bayanichain Chairman and CEO Paul Soliman; and Anotoys Collectiverse CEO Oscar Tan-Abing Jr.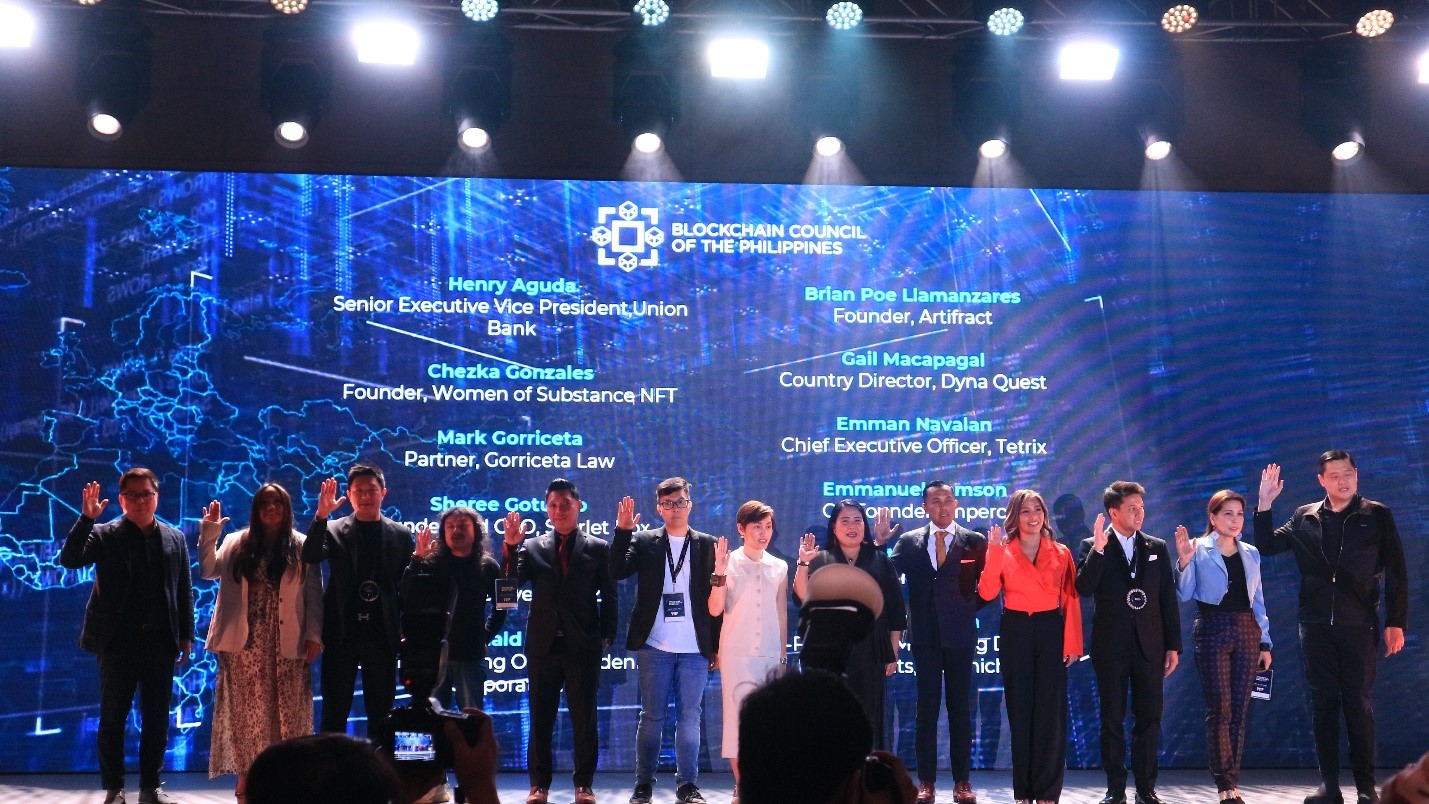 Blockchain minus the intricacies
While the week-long event centered on the tech industry and emerging technologies, keynote speakers and panelists refrained from using technical jargon to better connect with the attendees, especially those making a foray into the industry, beginning with the core topic of the event—blockchain.
nChain Commercial & Strategy Director Simit Naik gave a brief overview of what blockchain technology is and how the company harnesses its use-cases to power regional enterprises and support government projects.
"Blockchain is more than just cryptocurrency…decentralized autonomous organizations (DAOs), non-fungible token (NFT), decentralized finance (DeFi), and centralized finance (CeFi)," Naik said, adding that the distributed ledger technology is not about anonymity, eliminating third parties, and avoiding regulations, which are often misunderstood by many as reasons why companies are looking to adopt such a nascent innovation.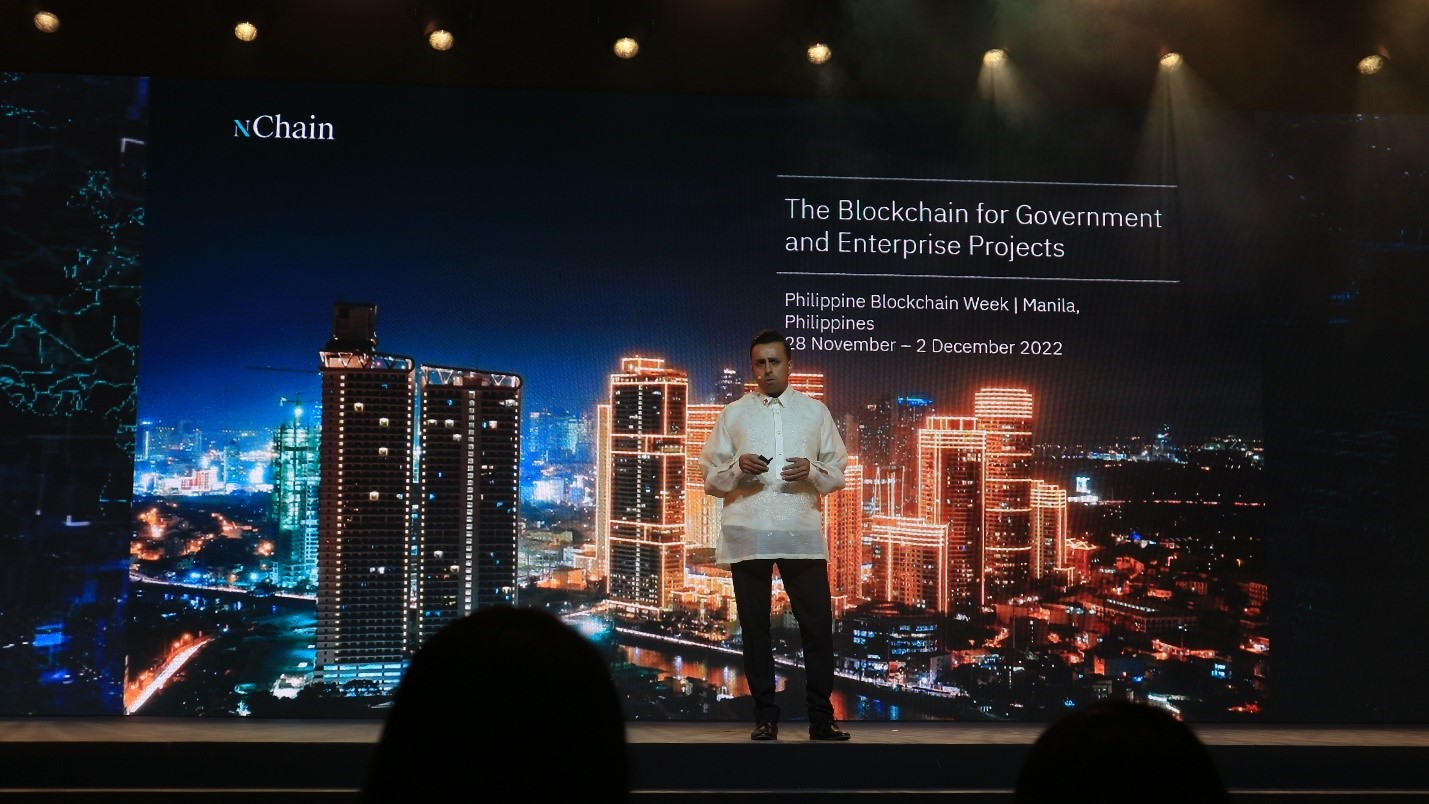 Instead, blockchain offers data integrity and transparency, factors that, to this day, are hard to get by amid developments in the tech sector.
"More importantly, blockchain is about peer-to-peer value exchange," noted Simit, highlighting the original Bitcoin protocol discussed by Satoshi Nakamoto in his white paper that was released in 2008. He also pointed out that blockchain fosters public trust in fresh innovations as countries transition into a digital economy, and with this technology, offers an added level of resilience and security among enterprises and government agencies, and with its ability to scale, could deliver improved technological benefits and value to people.
But while a handful of companies have opened their doors to blockchain, its mass adoption has yet to be felt to the core.
For Avarta.io co-founder and Head of Partnerships Singapore The Sandbox Belinda Lim, the mass adoption of blockchain technology could be triggered by the success of its use-cases, which are now seen in the popularity of NFTs, virtual currencies, and the emergence of DeFi and GameFi, among others, while also stressing the importance of newer infrastructures.
Citing a message from her colleague, Women in Blockchain Philippines Founder Gail Macapagal said the Philippines needs a whole-of-nation strategy for the mass adoption of blockchain technology.
"Not even a whole-of-government approach would be enough, it must be a national strategy that will be built on a whole-of-nation platform, and the digital natives will have to play a very important role in the development of that strategy," Macapagal said.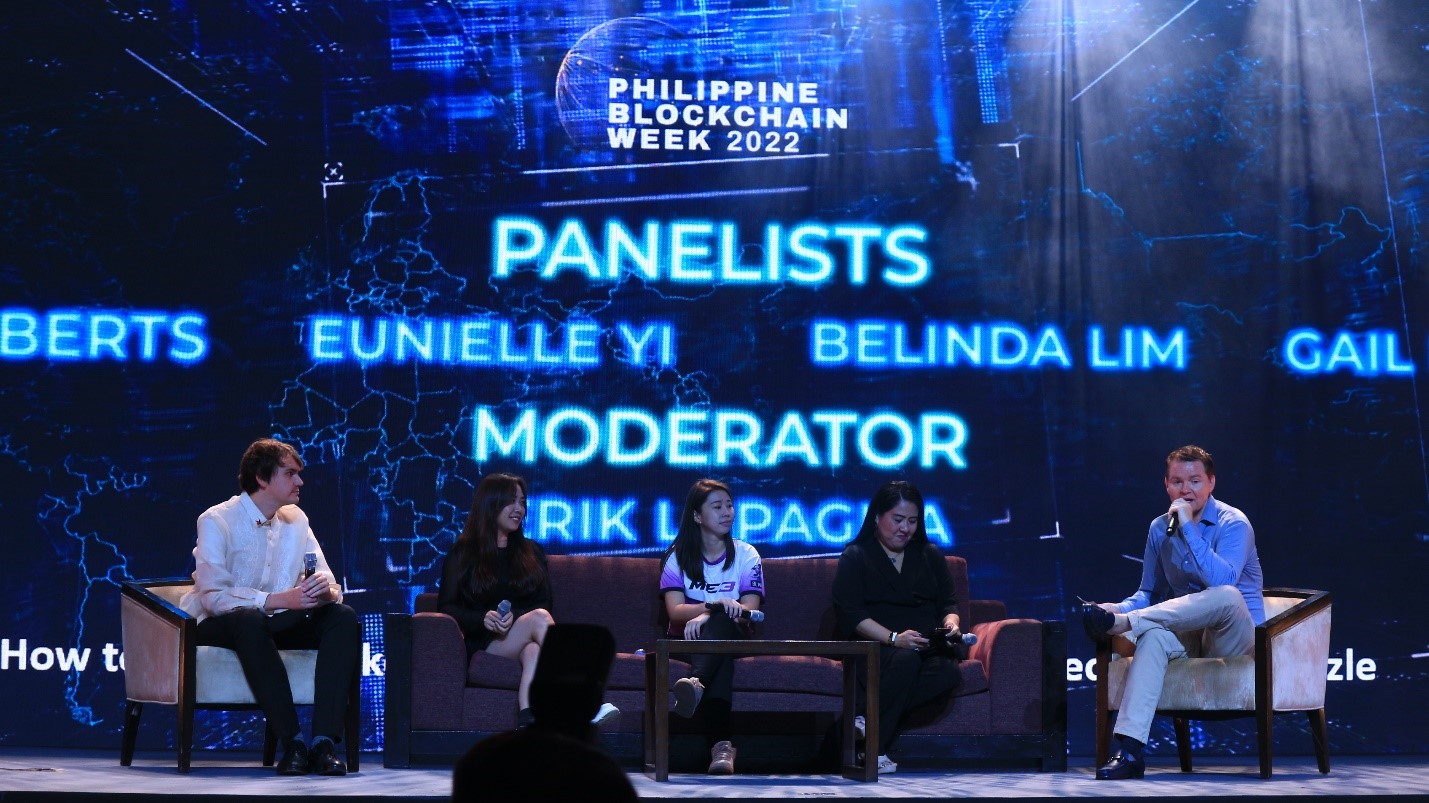 Lim and Macapagal were speaking in a panel consisting of nChain Project Manager Gareth Roberts and Community Alliance Network Co-founder Eunielle Yi.
Going deeper into the rabbit hole
An all-women panel comprising Macapagal, Hancock, Gonzales, Hype Collective Co-founder Tara Kwon, and 5ire Co-Founder Vilma Mattila kickstarted the metaverse discussion with moderator actress and Miss World Philippines 2019 Michelle Dee.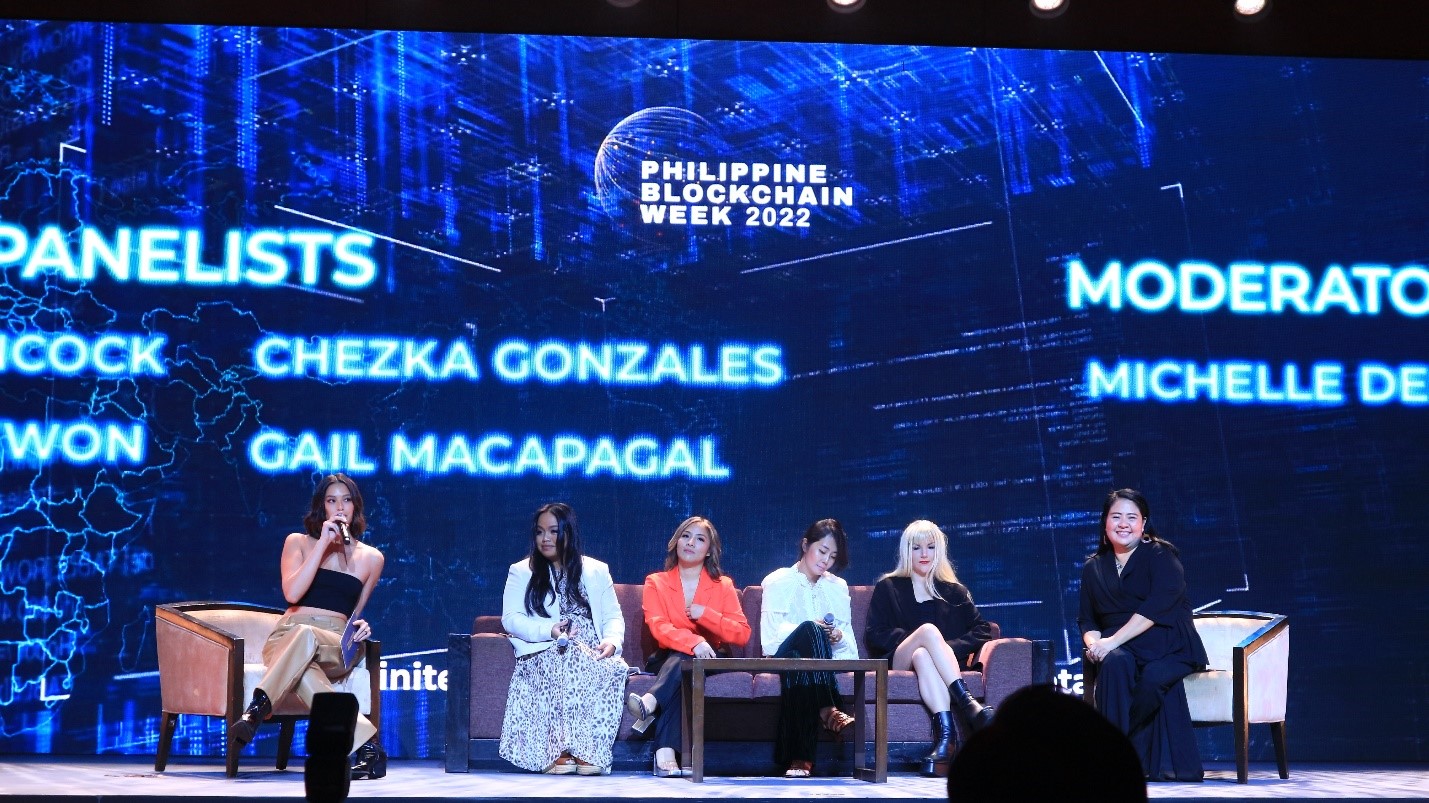 According to a 2022 poll, women represent only 26.7% of tech jobs globally, with the vast majority not holding high-position roles, such as CEOs and chief technology officers. The Women of Substance panel have greatly emphasized this during their stint at the Philippine Blockchain Week and encouraged girls of all ages to become fearless and enter the space, with Macapagal and Hancock stressing that the industry needs more than just a tech geek, but someone who can make a positive change, and the metaverse is exactly the arena where they can exercise their abilities.
"Metaverse is an expression of reality we are living right now; it's not like just a virtual world where all the tech-savvy stuff. Even if you are not really tech-savvy…it doesn't have to be. Your world is bigger than now, meaning that, of course, it's not just for women but for everybody, we can have a borderless experience. Just imagine whatever you can do, then that can be your metaverse," Kwon said.
Mattila was quick to add that the metaverse is there to augment the current space and environment, stressing that the space provides an opportunity for all to become who they want to be.
On the topic of NFTs, Macapagal highlighted that these are more than just digital collectibles but can also be used to advocate for social inclusion and provide opportunities for the disadvantaged, much like what her team is doing at the "NFTs for a Cause" project, where drawings of 34 underprivileged children in the province of Cebu are minted as NFTs and sold to fund their education and improve their living at a shelter.
From virtual and augmented realities, the Philippine Blockchain Week also touched on the topic of DeFi and how it differs from centralized finance, with TRON founder Justin Sun and 1inch co-founder Sergej Kunz taking center stage and moderator Forkast News chief correspondent Joel Flynn firing up the discussion by asking panelists how can exchanges, or the industry in general, rebuild people's trust following the FTX implosion.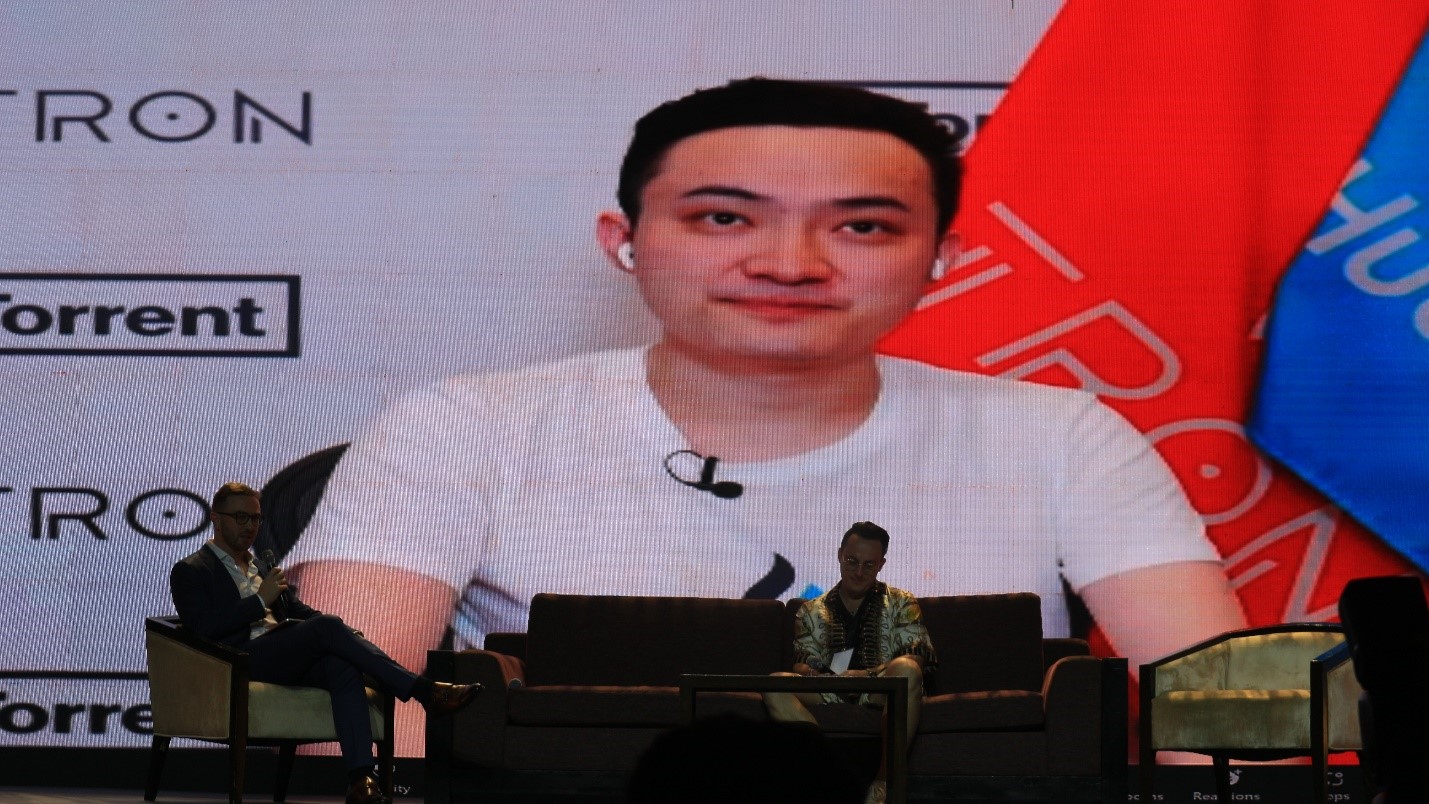 Joining via Zoom, Sun said the flaw of FTX was that it was built on a centralized exchange where data is not transparent and offers a poor user experience compared to decentralized ones. Kunz agreed, adding that providing top-notch user experience is also a priority for the DeFi industry, explaining a seamless financial service is a big deal for customers nowadays.
From the complex world of DeFi, one of the biggest esports teams in Southeast Asia, Blacklist International, joined MetaSavages CEO Todor Minev on stage to talk about the state of the online gaming industry in the Philippines and how eSport is shaping the sector.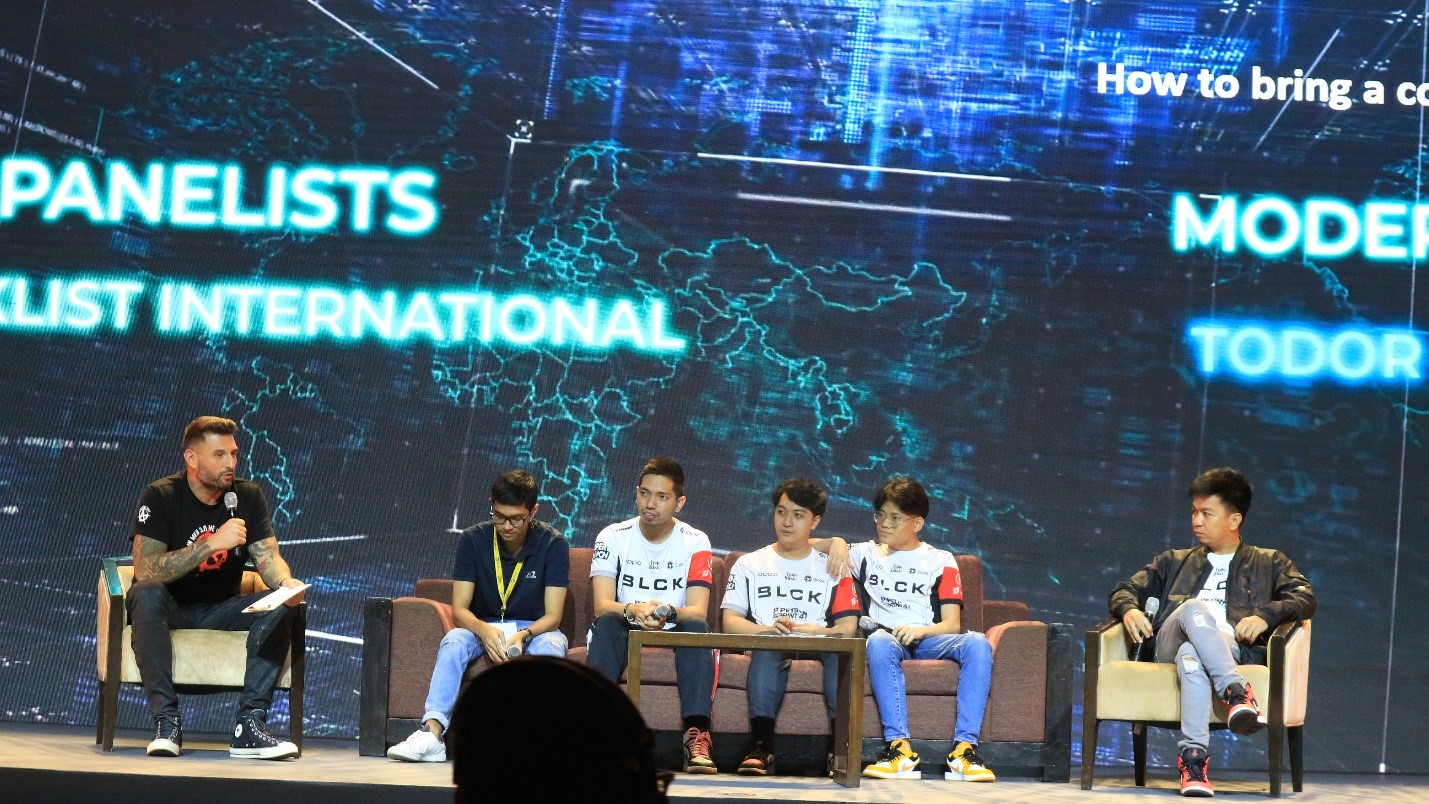 The team, led by Kristoffer Ed Ricaplaza, said creating gaming content on social media using the latest technology, which includes playing Play-to-Earn (P2E) games, brought unity in the community.
An earlier panel comprising Tier One Entertainment CEO Tryke Gutierrez and President of Blockchain at Gala Games Jason Brink also went heavy into the gaming industry, stressing the need to break the wall dividing the community.
"Web2 gaming is obviously a thing. Web3 gaming obviously is a thing, but what we really need to do is we need to get to the point where there is just gaming, and there shouldn't be a division; there should just be gaming," Brink said on his take on the rise of Web3 gaming that is seemingly swallowing the legacy of Web2.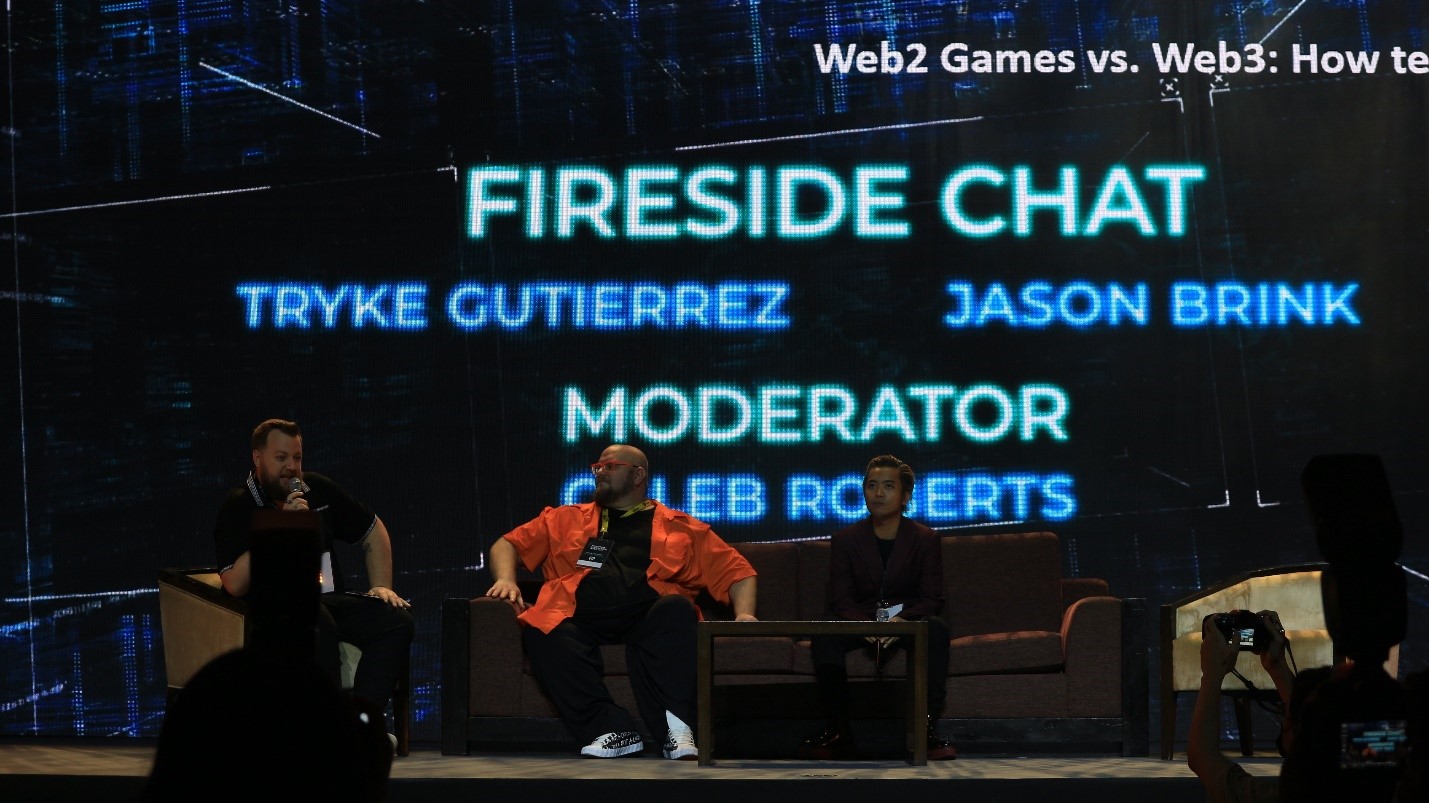 Meanwhile, Gutierrez asked developers and gamers of Web2 to never look at Web3 games as a threat to the industry but instead at what drives the motivation behind these developments apart from monetization.
Watch: nChain Executive Chairman Stefan Matthews on CoinGeek Backstage
New to Bitcoin? Check out CoinGeek's Bitcoin for Beginners section, the ultimate resource guide to learn more about Bitcoin—as originally envisioned by Satoshi Nakamoto—and blockchain.