At the Le Meridien in Seoul, South Korea, CoinGeek hosted giants of the blockchain and tech industry. Among them was CEO Jay Lee of ONE Store—the most popular app store in South Korea—beating out both the Google Play Store and Apple Store. It's on Day 2 of the CoinGeek Conference, where he announced the upcoming launch of Buskon, a music platform with the concept of busking online. Admittedly, Lee isn't a musician and doesn't know how to play an instrument.
"I don't have any personal experience with music but when we see a busking musician, they have a place where you can toss in coins. Why not do it online?" he later said after his announcement.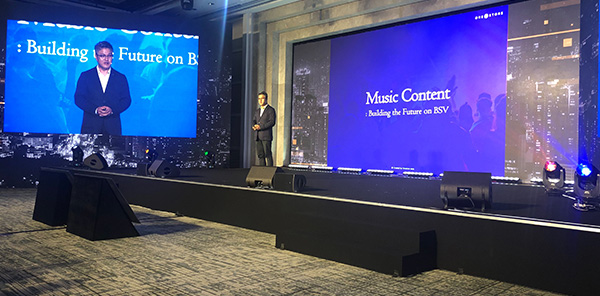 On the morning of October 2, the very polite and soft-spoken Lee took the stage and everyone in the audience was dead silent in anticipation of his upcoming announcement. No one knows yet what platform his company has built, however, everyone knows it's destined to disrupt any industry it is in.
Lee is fluent in Korean and English, but for this announcement, he chose to drop his big news in Korean to better express himself. Everyone made a beeline towards the translations desk to grab a device.
"Middlemen take advantage of the music market," Lee said during his announcement. As a music creator, there's no way to find out how much a musician profits from their creation. Lee makes a resonating statement that musicians should be paid by how much listeners are touched by their music.
Buskon is a music platform made for musicians but it will also play an integral role in Bitcoin SV's ecosystem of earning and using. Musicians will earn from BSV donated to them by viewers who appreciate their work and, in return, will use the BSV they've earned on other platforms to purchase goods and services.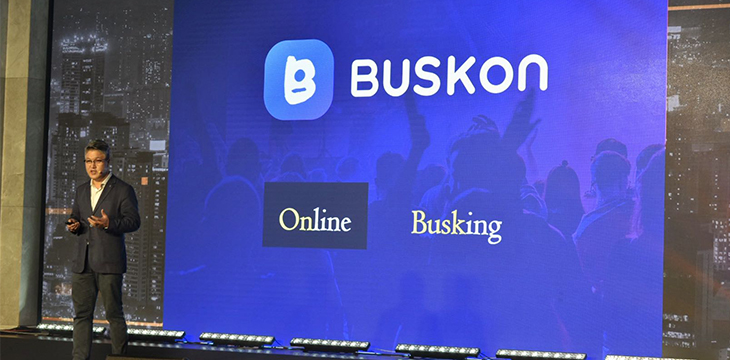 "Any musician can upload their video and the viewers can listen and watch without paying anything. If the user really likes the musician, they make a donation to the creator. If they don't like it, they can move on to the next creator. That's the whole concept. It's more of supporting the musician," Lee added during our interview.
After scouring for the best technology to build Buskon on and after testing out several blockchains, including Ethereum, it fell short of what they were looking for. Lee admitted that "Bitcoin SV wasn't our first choice."
Ethereum was the hottest blockchain at the time so they tested Buskon on it with all the features laid out. However, according to Lee, "scaling could not catch-up." With BSV's big blocks and low fees, it has the capability to efficiently scale.
Another reason why Lee chose BSV is its very, very low fees. It's cheap to send secure transactions to musicians. Lee added that Etheruem's Gas execution fees are too expensive for safe, instant transactions. He was impressed with the BSV blockchain's split key technique and thought the idea was "genius." Building on BSV was not only logical but also reliable because data is set in stone and immutable.
Lee added that they will embrace the post-Internet era, which is Metanet and declared that, "We want to become important partners of BSV."
When asked about his impression of the CoinGeek Seoul Conference, he said, "I came here this morning and it was fun and very energetic. We've gone through many steps to research and understand, and compared (BSV) with many other blockchain projects and technology."
Buskon is slated to launch this October.
New to Bitcoin? Check out CoinGeek's Bitcoin for Beginners section, the ultimate resource guide to learn more about Bitcoin—as originally envisioned by Satoshi Nakamoto—and blockchain.