As CoinGeek New York rallied on and the speakers gave powerful presentations, CoinGeek TV was on hand to get their thoughts on the three-day conference, Bitcoin SV, blockchain technology and more. On Day 3 of the event, Bitcoin Association's Marcin Zarakowski and Ahmed Yousif, BSV Blockchain for Government Initiative lead for the Middle East joined CoinGeek TV's Patrick Thompson to talk about regulations, government adoption, why Bitcoin SV has an edge.
The revolution will be regulated
Since joining Bitcoin Association in April as its legal counsel and public policy manager, Zarakowski is heavily involved in the regulatory side of the Bitcoin SV ecosystem. At CoinGeek New York, he moderated a panel on the future of digital assets in which BlockQuake exchange CEO Antonio Brasse announced that it would begin offering BSV trading.
Zarakowski believes that regulations are critical for the digital assets space if it's to attract the masses. This is a shift from the origins of many digital currency and blockchain projects which were founded on promises of anarchy and being beyond the reach of the law.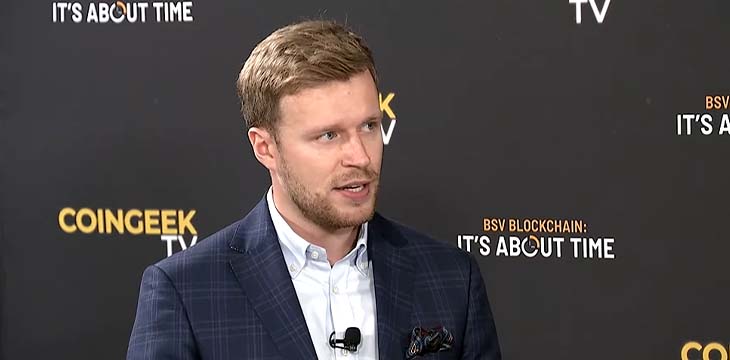 "I believe regulation is needed if we think of mass adoption of blockchain technology. If we want to bring in huge market players to adopt and start using blockchain technology, what they often seek is regulatory compliance. They don't want to be exposed to risks that are hard to evaluate," he told CoinGeek TV.
Zarokowski has practiced law in Europe, from Poland to Belgium and is well-versed with the regulatory environment in the region. He believes that on digital assets, Europe has taken more steps to regulate the industry than the U.S. has.
In the U.S. for instance, regulators are yet to come up with new guidelines to determine what digital assets are investment contracts. "In Europe, we have a different approach. I think it's easier to assess what type of instrument a crypto asset is," he said.
There are efforts, however, in both regions to offer more oversight for the developing industry. In the U.S., there's the Infrastructure Bill that ruffled many feathers this year. In the EU, there's the Markets in Crypto-Assets Regulation (MiCA) proposal that's being debated in the European parliament.
Then there's DeFI, which Zarakowski revealed has been giving regulators a headache. "I'd say they are primarily afraid of it," he said. If a project is fully decentralized, "which laws should apply, what should be the applicable jurisdiction, who's there to be held liable?"
Making the Middle East BSV's new home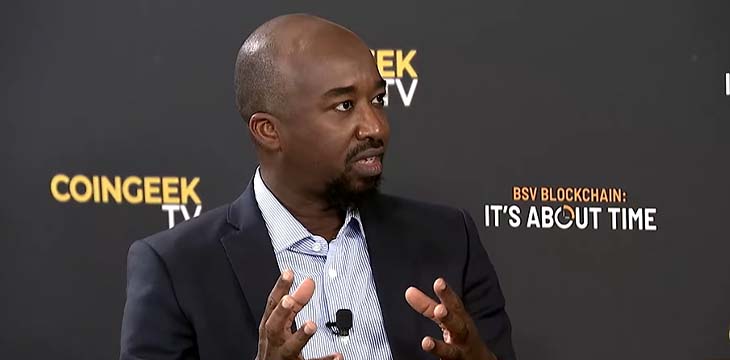 Ahmed Yousif also joined CoinGeek TV to talk about advancing Bitcoin SV in the Middle East. Yousif is the Middle East lead for the BSV Blockchain for Government Initiative. He's also the co-founder of Black Stone Data Solutions, a company that manages government data. Having started off with private ledgers, which some falsely label as permissioned blockchains, he later moved to Bitcoin SV after meeting and interacting with Bitcoin Association Founding President Jimmy Nguyen and the head of the BSV Hub Muhammad Salman in Dubai, as he told Thompson.
Yousif's focus is on advancing the use of the Bitcoin SV blockchain for government operations, a new sector of adoption that's growing rapidly. He believes that one of the biggest impacts blockchain will have is protecting the integrity of government data due to its immutable nature.
The Middle East is a pioneer in blockchain adoption at a government level, moving faster than more developed regions such as North America and Europe.
"Compared to the bigger beast of governments in the West, the Middle East governments have an attitude of 'this is a new technology, let's try it.' In the U.S., it's very slow in taking any chances in any technology," Yousif elaborated.
The Middle East is home to the BSV Hub, located in Dubai. Yousif believes that the hub is critical to the growth of BSV in the region as it gives local governments and enterprises better access to the technology through people they can relate to. Since its establishment, the hub has seen a lot of interest from institutions in the UAE, Saudi Arabia, and other Middle Eastern countries and has been critical in making the region one of the biggest hubs for BSV.
Watch CoinGeek New York 2021 Day 1 here:
Watch CoinGeek New York 2021 Day 2 here:
Watch CoinGeek New York 2021 Day 3 here:
New to blockchain? Check out CoinGeek's Blockchain for Beginners section, the ultimate resource guide to learn more about blockchain technology.