What does a massively scaling public blockchain have in common with Michelin star dining? At the preview event of the London Blockchain Conference 2023 on Wednesday, a select group of 100 people in the media, food and tech space had a taste of how a cutting-edge technology enables the traceability in the food chain.
Held at the iconic Searcys at the Gherkin in London, the invite-only affair sets itself apart from other events by offering a gastronomic experience paired with traceability—powered by blockchain technology, of course.
#LDNBlockchain23 conference founder @CalvinAyre welcoming guests to the stunning @SearcysGherkin with chef Ollie Dabbous as the Press Preview Event begins! pic.twitter.com/hG4Bv183Lo

— London Blockchain Conference (@LDN_Blockchain) May 17, 2023
On the menu: seasonality, sustainability & provenance
Guests were welcomed upon entry to a champagne reception, a networking opportunity for media to mingle with influencers and celebrities including host Lucy Hughes, along with blockchain executives such as nChain Executive Chairman Stefan Matthews, nChain Chief Scientist Dr. Craig Wright, and Gate2Chain CEO Bart Olivares. Following the reception, guests were ushered to the dining area where they're welcomed by Ayre Group and CoinGeek founder Calvin Ayre.
At the center of the event is a four-course tasting menu curated by Michelin star chef and HIDE co-founder Ollie Dabbous, who showcased the real-world possibilities of blockchain technology via a presentation.
Tonight's menu was made with a selection of key ingredients featured 'on chain' via the 'TRACE' application developed by @IBM and @Gate2Chain.

Chef Ollie Dabbous beautifully blended #blockchain and #finedining! A great preview to #LDNBlockchain23! pic.twitter.com/0iQTHGlJcV

— London Blockchain Conference (@LDN_Blockchain) May 17, 2023
In addition to enjoying the amazing meal, guests are also able to experience a real use case of blockchain technology via Gate2Chain's Trace application, where they follow the "source to plate" story of the key ingredients, along with pairing wines and spirits, on chain. Jessica Jaume, operation and business development manager at Gate2Chain, made a short presentation explaining how blockchain plays a part in the evening.
Trace is the digital twin solution developed by Gate2Chain in collaboration with IBM, offering lifetime product ownership guarantees and is backed by immutable provenance and securely stored on the blockchain. The blockchain-powered track and trace application showcases what an ultimate certificate of authenticity looks like in a real-world setting—one that allows suppliers to demonstrate accountability while helping consumers make better-informed decisions.
"In today's world, where the difference between real and replica is hard to distinguish, it's hard to trust how legitimate luxury goods are and have complete confidence in product quality, whether we're talking fashion, food, art, or automotive," Jaume tells the audience. "Trace is the ultimate certificate of authenticity—a product registry where an item's lineage and ownership can be confidently traced for life."
This is what the future looks like with blockchain
There is more to blockchain technology than the usual "crypto" scams and bubbles; in fact, a truly scalable public blockchain can solve real world problems—and legally, too. The preview event for the London Blockchain Conference 2023 offers more than just a gastronomic experience, it's also a demonstration of the true utility of blockchain technology such as in the case of food traceability.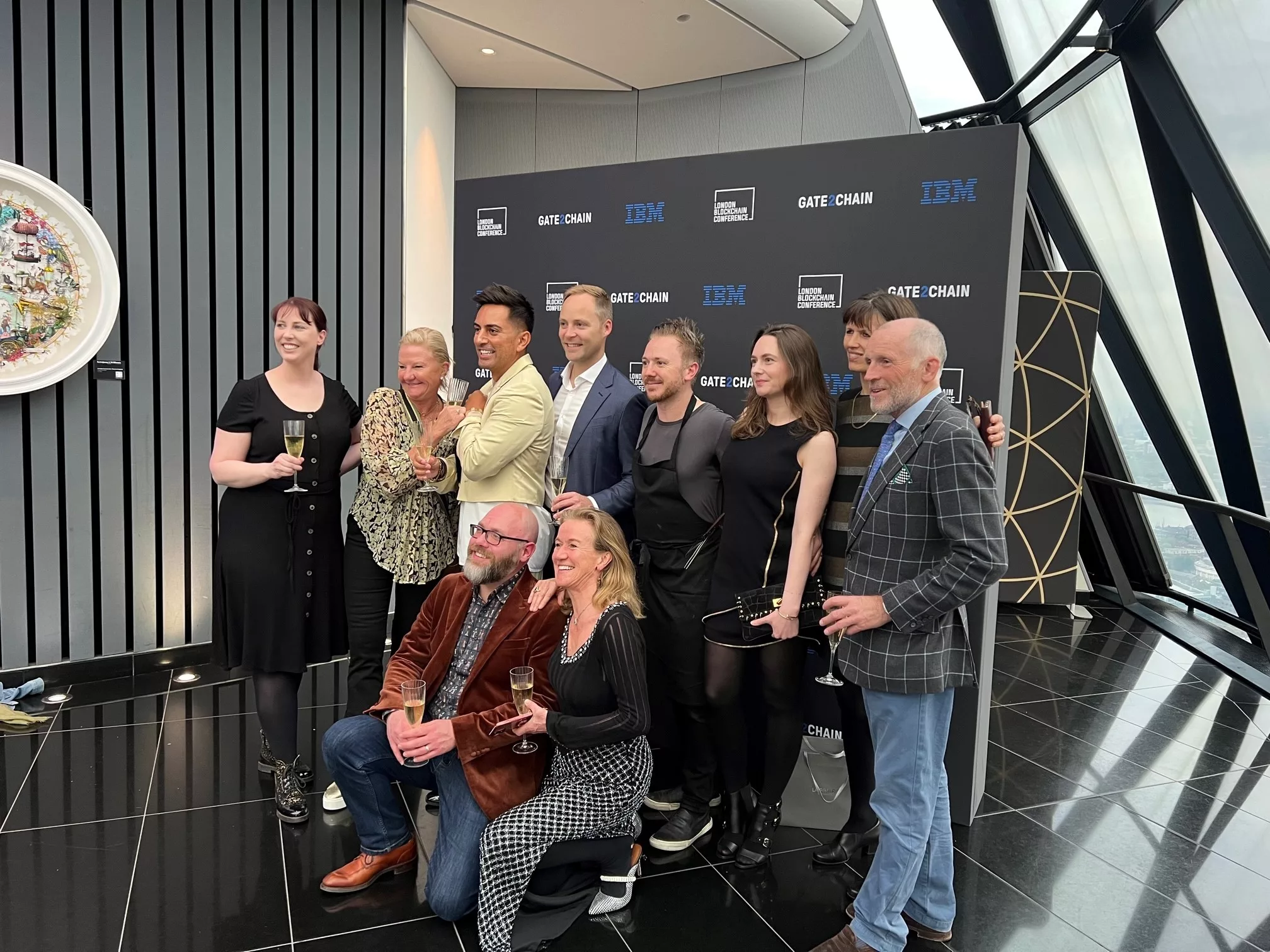 And this is just a taste—pun intended—of what's in store for everyone at the London Blockchain Conference that's taking place at the QE II Centre in London from May 31 to June 2. To learn more about it and other utility blockchains, or to pitch your solution or product to a receptive audience, reserve your ticket today!
Watch: Create the future with blockchain at the London Blockchain Conference 2023
New to Bitcoin? Check out CoinGeek's Bitcoin for Beginners section, the ultimate resource guide to learn more about Bitcoin—as originally envisioned by Satoshi Nakamoto—and blockchain.