This post was first published on Medium.
We are thrilled to announce Learn sCrypt, the #1 tutorial to get started with sCrypt.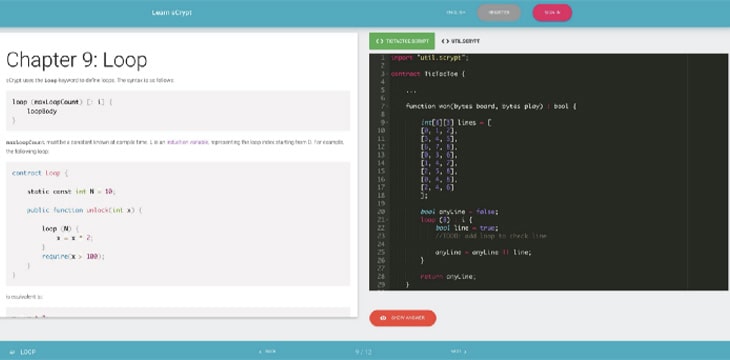 I hear and I forget; I see and I remember; I do and I learn.
– Chinese proverb
We believe learning by doing is one of the most effective ways to master a new programming language. Learn sCrypt is a series of lessons that split the development of an on-chain game Tic-tac-toe on the Bitcoin network into interactive chapters. No prior sCrypt knowledge is needed. By the end of the course, you can build a fully functioning Tic-tac-toe with an integrated web frontend and play it using an existing wallet.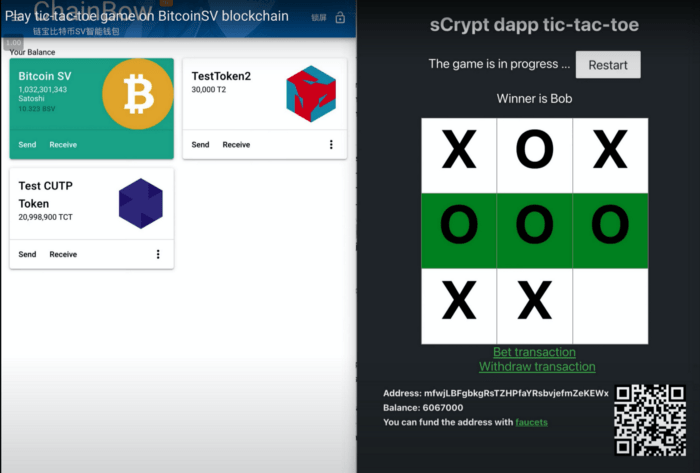 How to Start?
Head to Learn sCrypt and register¹. In each chapter, after you finish all TODOs marked in the editor, simply click "SHOW ANSWER" to compare your solution to the default solution, in a visually appealing diff view as shown below. Once you are ready to proceed, click "NEXT >" to mark the chapter successfully completed.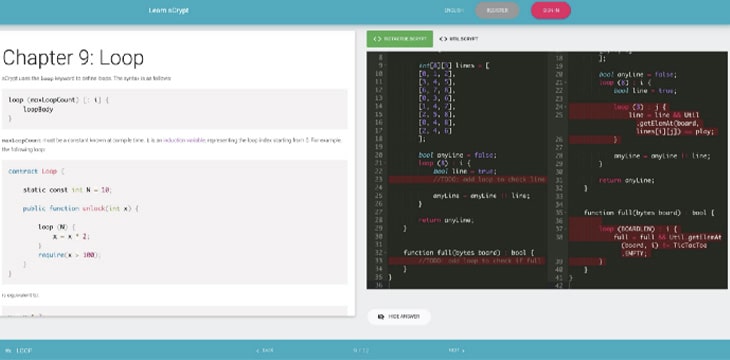 Want to contribute?
A huge advantage of Learn sCrypt vs many other interactive learning websites is that it is easily extensible. All the contents of the courses are open source and hosted at GitHub. Anyone can create new courses and add them into Learn sCrypt, as long as they follow the predefined format.
Visit Learn sCrypt today and start learning sCrypt! Reach out to us in Slack if you have any questions or feedback.
Acknowledgements
We thank Kevin Healy, Phil Song, Mihael Šinkec, and Pasquale Valentin for their invaluable feedback on a beta version of Learn sCrypt.
***
NOTE:
[1] You can also choose to not register and will still be able to use the site as a guest. However, your progress will not be recorded.
New to Bitcoin? Check out CoinGeek's Bitcoin for Beginners section, the ultimate resource guide to learn more about Bitcoin—as originally envisioned by Satoshi Nakamoto—and blockchain.