Streamanity is an exciting new video platform that changes the way content creators can make money from their work. Rather than wait for a corporate team to decide if you're worthy of "monetization," then rely on tiny percentages of their ad revenue, Streamanity is simple: post a video, set a price, and let the market decide. And it all works with Bitcoin BSV.
If you're a viewer, no annoying ads is also a big plus. You only pay for what you choose to watch—that might be a few cents, or a few dollars. The important thing is, on Streamanity you get to choose. You can also rest assured that the video creator is getting nearly all the money you pay.
It costs nothing to set up a Streamanity account or channel, and it's free to upload a video. Some videos are listed as free, but most of them have a small price attached—this means you'll need a Bitcoin wallet, and some BSV, to try it out properly. If you don't have any BSV yet, you could try posting a video and see what it earns!
Like several other BSV services, you don't need to create a new account just for Streamanity. With a couple of clicks, you can login with a wallet such as Money Button or RelayX (if you don't have a Money Button wallet yet, we'll show you how).
Logging in for the first time
Just go to Streamanity's home page, where you'll see a collection of popular videos and some controls. Most videos will allow you to watch for a short time before deciding to pay, so you can click on a few of them to see what they're like.
The login button is the small "face" icon at the top right of the screen. Click it: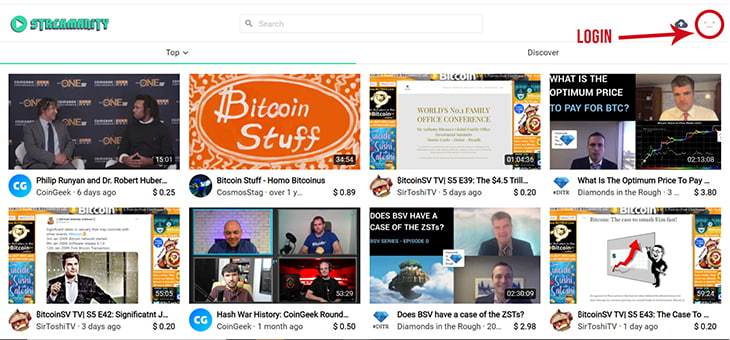 Streamanity will then prompt you to choose which wallet account you want to connect: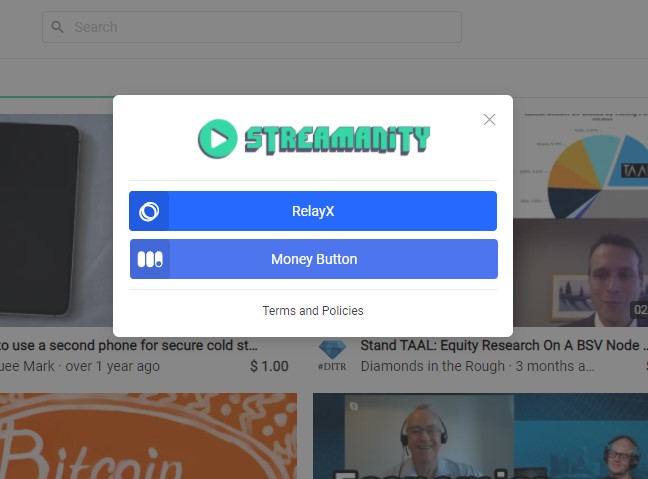 If you have either of those wallets already, you'll be redirected to their confirmation page. Click "continue" and you'll go straight to Streamanity.
Extra Step: If you don't have a Money Button Wallet
If you don't have a Money Button wallet, you'll need to sign up for one. This screen will pop up instead, and signing up is as simple as entering a name, email address, and new password: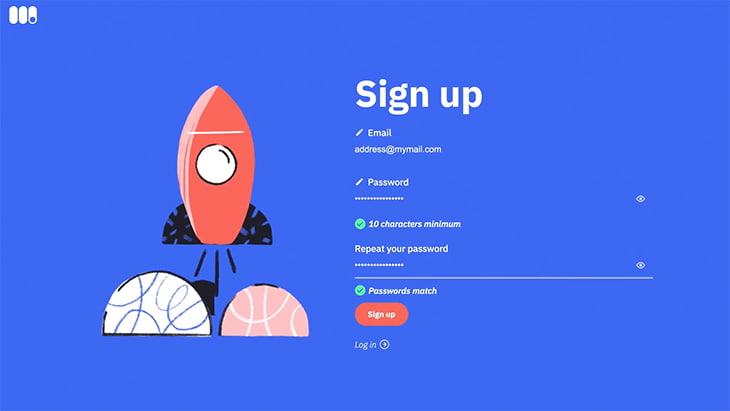 You can then use the Money Button account to sign in to Streamanity. 
If you already had a Money Button wallet and it has a profile pic, you'll now see that in the top right corner. If your Money Button wallet is brand new, Streamanity will probably look much the same as before: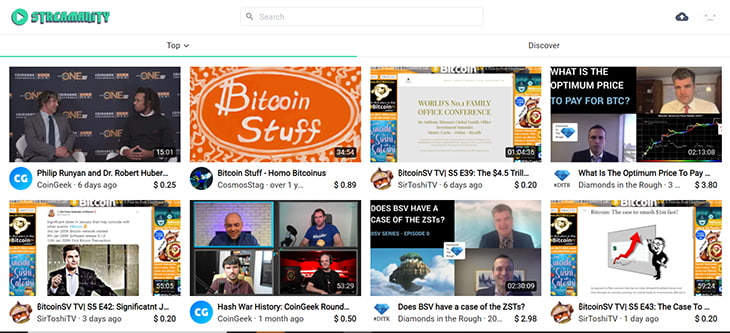 You can either start watching videos by clicking on them, or you can personalize your profile. There's no difference between an "account" and a "channel" so if you're planning on uploading videos, you don't need to do anything more.
You can personalize your profile by clicking that gray "face" icon (or your Money Button profile pic) at the top right, and choose "My Profile":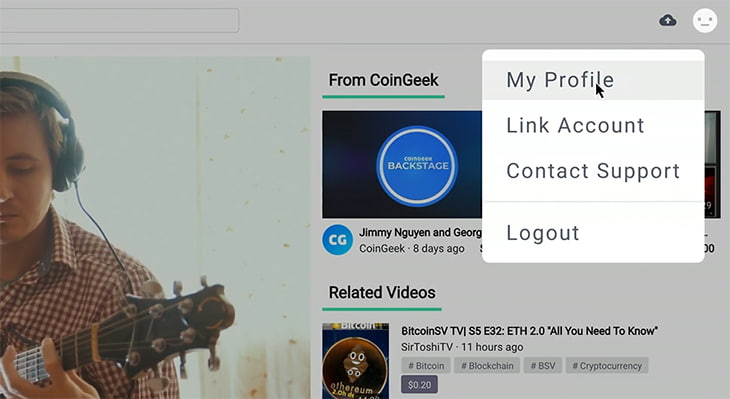 Click "Edit," enter the usual basic details, and save it: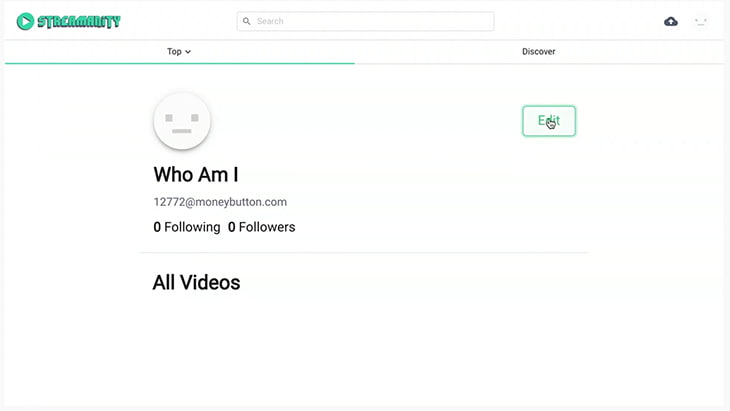 For creators: How to upload a video and set prices
If you have a video you'd like to upload, click the "upload" icon next to the profile pic in the top right: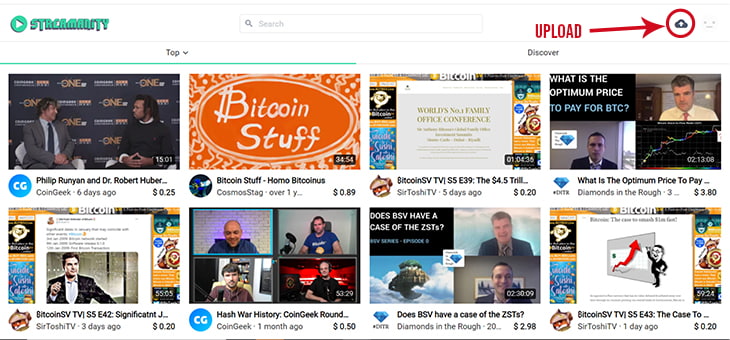 Follow the on-screen guides to choose the video file, a cover image, title and description. Like other platforms, you can add tags as well. There's also a section to set the price you want, whether it's public or private, and how long a viewer can watch a free preview before they need to pay: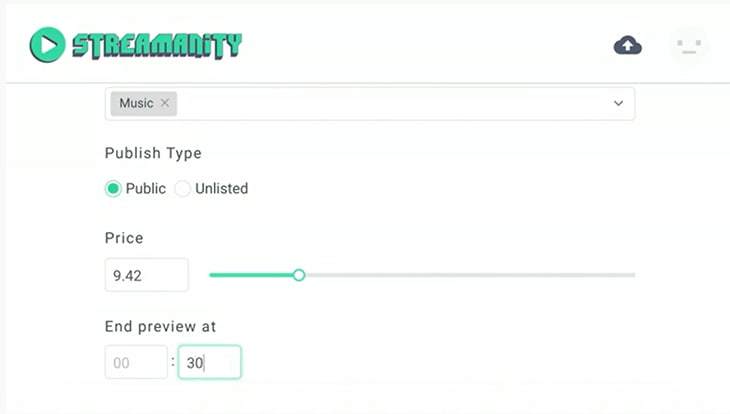 Was there a team of people who made your video? To see where Streamanity gets really interesting, click the "Revenue Share" tab.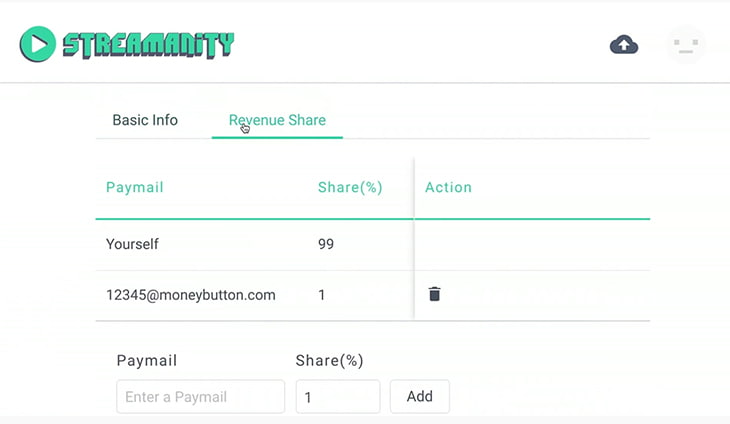 Here, you can enter their Paymail addresses, and choose what percentage of the revenue they should receive. Every time someone pays to watch your video, Streamanity will automatically pay out the right percentage to those addresses.
(Paymail addresses come with Money Button wallet accounts. For a brand new wallet, that will be a number by default—although in the Money Button settings, you can personalize it with your name. Check your Money Button account settings for more on this.)
Once your video is uploaded (you'll notice it happens pretty fast) just hit "Publish." Streamanity will automatically generate a shortcut link to the video. 
And that's all! Now all you need to do is wait for someone to watch your video. You can click on your Profile page to see how your videos are doing in viewers and revenues anytime.
New to Bitcoin? Check out CoinGeek's Bitcoin for Beginners section, the ultimate resource guide to learn more about Bitcoin—as originally envisioned by Satoshi Nakamoto—and blockchain.