Unlike many blockchain networks, the BSV enterprise blockchain has fundamental value. A myriad of companies are putting transactions on the Bitcoin blockchain daily, and both consumers and companies are using BSV for both business and leisure.
On Day 2 of the CoinGeek Zurich Conference, New York-based independent equity research firm Fundstrat Global Advisors gave a keynote presentation that explored the digital currency markets as well as the economics of the BSV blockchain.
The presentation began with Thomas Lee, the managing partner and head of research at Fundstrat Global Advisors, giving the audience an overview of what we saw take place in the digital currency markets in 2020, how he feels about the digital currency markets in 2021, as well as some of the obstacles the digital currency industry is facing.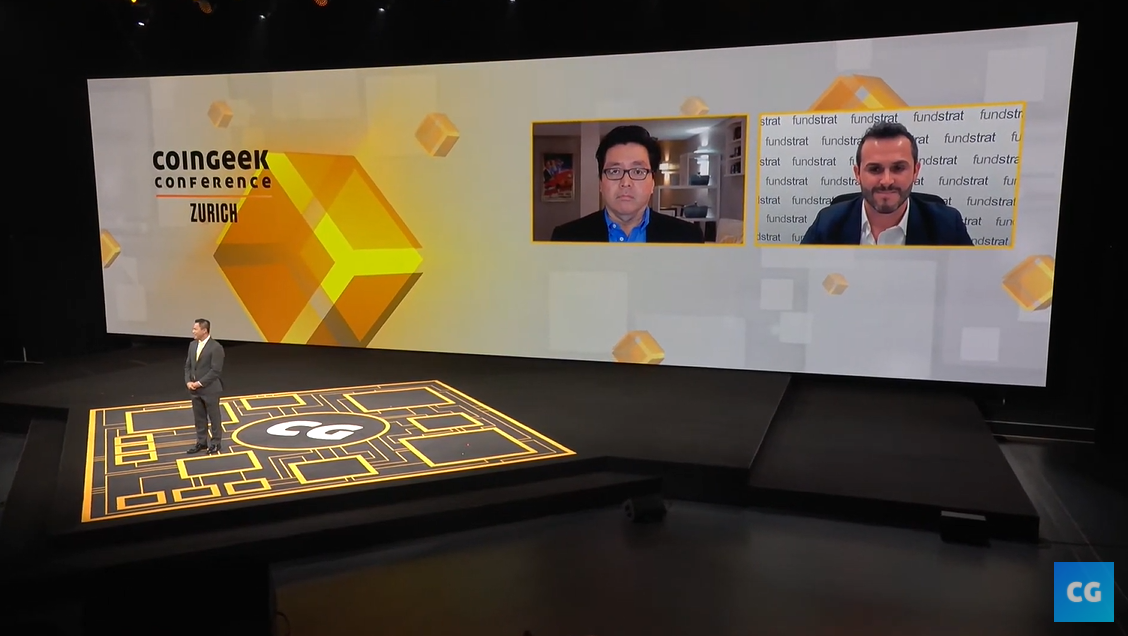 Lee mentioned that the digital currency industry is currently up against regulatory crackdowns, ESG (environmental, social and corporate governance) issues, the high-risk nature of digital currency from a legacy banking perspective, and memes.
"We had a lot of new users come into the digital asset world over the past six months, but many of them did not come for the technology, they came for the memes and the price. As a result, it's going to make this market a little more difficult in terms of understanding where the strengths are and where the liquidations take place," Lee said.
Lee closed out his portion of the presentation by telling the audience to keep an eye on the millennial population, Lee said that millennials are the group that will have the largest share of disposable income by 2029. He also said that we live in a world where millennials are an important voice to listen and that they can play a significant role in driving the adoption of digital assets.
Afterwards, Lee turned it over to David Grider, the director and lead digital asset strategist of Fundstrat Global Advisors. Grider took a deep dive into the fundamental value of the BSV enterprise blockchain.
He began by exploring the unique niche that BSV fills when it comes to blockchain-as-a-service as well as micropayment economies. He talked about low transaction fees, nano-payments, and scalability and then explained why BSV is uniquely positioned to act as the plumbing of Web 3.0, or in other words, a decentralized internet.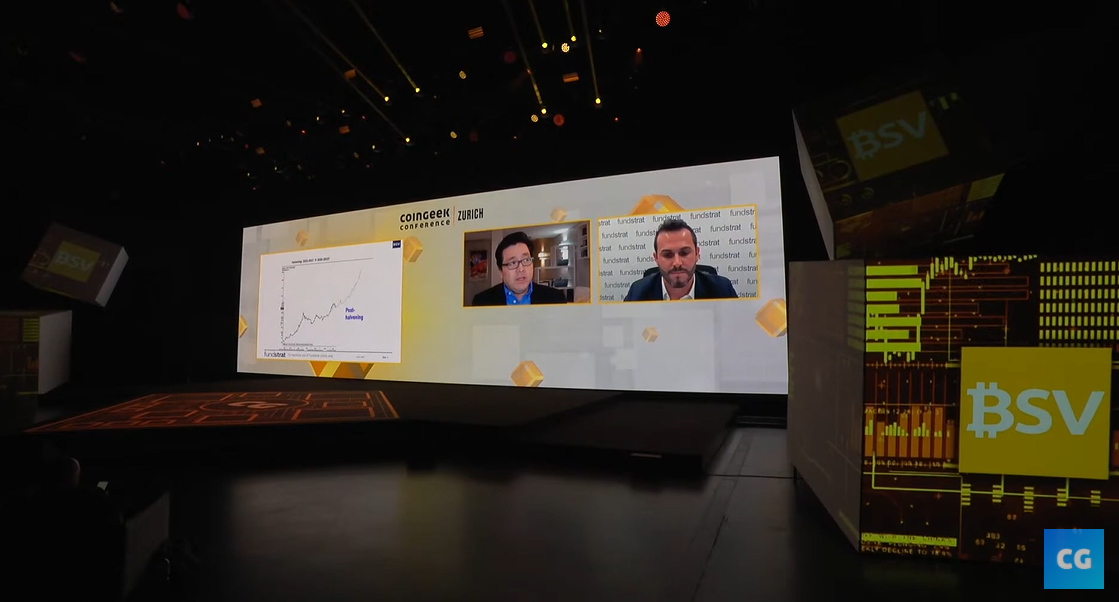 Grider says BSV is well-positioned to act as the protocol for big data because it captures the three Vs of big data: Volume, Velocity, and Variety.
"If we think about the volume, big block sizes enable the ability to store big amounts of data on-chain, if we think back to the velocity, those big block sizes enable a very high level of transaction scalability, which fits within that use-case, and if you are going to have a wide set of data put on-chain, that's the type of structure that you are going to need to handle a big variety," said Grider.
Grider went on to mention that it is positive to see Bitcoin business solutions being explored by governments around the world, such as Tuvalu and Lesotho; and then he highlighted a few Bitcoin-based businesses and how those companies are solving problems in their respective industries; Domineum, Omniscape, Veridat, and VXPass are just a few of the many companies Grider mentioned in this portion of his presentation. 
Overall, the Fundstrat Global Advisors team thinks that the digital asset bull market is not coming to an end just yet, however, they know that the digital currency industry has quite a few obstacles it must overcome before we really see the space picking back up. Fortunately, as Grider described, the BSV blockchain is uniquely positioned to thrive, even in a digital asset bear market, because the BSV blockchain has real commerce, utility, and enterprise activity taking place on its chain each and every day.
New to Bitcoin? Check out CoinGeek's Bitcoin for Beginners section, the ultimate resource guide to learn more about Bitcoin—as originally envisioned by Satoshi Nakamoto—and blockchain.