Blockchain-based VXPASS has teamed up with the Sesiu sa Tšoele le beta Poho Fund (SESIU) to make vaccine card distribution and logistics in the Kingdom of Lesotho a paperless experience.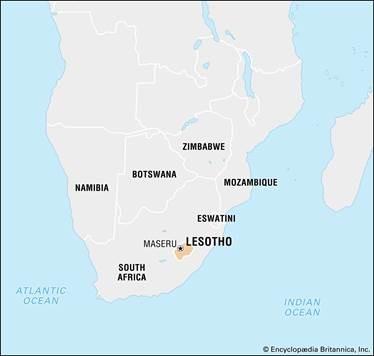 In an interview with CoinGeek, founder Zachary Weiner explained the role the VXPASS platform would play in its collaboration with SESIU, the organization that oversees the rollout of COVID-19 vaccinations in the African nation with roughly 2.125 million citizens.
"VXPASS is providing a replacement for the common paper COVID card with a secure, digital, patient-owned version. You can think of it like an NFT that can't be sent to any other account without being destroyed," Weiner said. "But, before we even spoke about a deal, VXPASS offered to cover the cost of verifying the vaccinations for all their front-line workers to help the country confidently begin recovering."
"In addition to the donation, as a commitment to our earliest partners, we committed to providing a percentage of our profit back to Lesotho's economic development efforts. We will be setting up a tier 1 and 2 support staff in the country of Lesotho, and promoting the best support staff into leadership positions who can help in ongoing training as VXPASS expands."
Beyond their charitable efforts and commitment to help the Lesotho economy grow, VXPASS will be helping SESIU manage the administration, record keeping, validation, and verification of the coronavirus vaccine. All of which are crucial in a country where a significant amount of the workforce crosses the border daily to go to work. 
"By replacing the paper cards with on-chain digital records we can help unlock borders in the short term, and significantly reduce ongoing medical tech debt in the long term," Weiner said. "For VXPASS this is an ideal opportunity to solve the problem that we were created to solve."
How VXPASS found Lesotho
Like most Americans, once I learned of the VXPASS partnership with SESIU, I asked myself…where is Lesotho, and how did the VXPASS team become acquainted with this African nation?
Fortunately, Weiner had those answers for me.
"It all started back in January with a little bit of luck and a lot of persistence. Justin Pauly (co-founder) was pounding the pavement during our Advisor search and one of the people he reached out to connected us with the CEO of the National COVID-19 Secretariat, Dr. Catherine Lephoto. She was already working closely with the private sector to coordinate bringing SESIU together and was open-minded enough to introduce us to the working group." 
"Lesotho, like most countries, didn't have plans in the budget to handle COVID. Plus, they have a significant population of workers who cross the border to work, which becomes more important when we realize they don't have the technological infrastructure to stand up clouds, networks of servers, or the funds to pay for EHR record terminals. [VXPASS gives them] the chance to leapfrog the cloud EHRs in the same way that South America leapfrogged the PC and went direct to mobile."
And that's when VXPass, SESIU, and the Kingdom of Lesotho joined forces.
Weiner explained, "After working with the SESIU team (Phafane & Sam) and Dr. Catherine, they were the ones to come up with exciting and different ways they could see blockchain, record keeping, and proof of ownership to improve the lives of the average citizen, and relations with their neighbors. When businesses can bring down the overhead, complexity, and compliance costs of operating, it really does mean more jobs for more people in many places across Africa where capital is less readily available."
Four months later, VXPass and SESIU are gearing up to begin the vaccination process.
"We found a way to help Lesotho acquire vaccines from a manufacturer they were previously not able to connect with. With a little bit of luck, they should be planning for delivery in the next couple of weeks, and VXPASS begins operations as soon as they start vaccinating," Weiner said.
"When I started VXPASS it was honestly simply to protect people like my mother who are so well-intentioned that they don't always see the scams. If she didn't have to give out her personally identifiable information to verify who she is, she would be much better protected. Also, she is a strong, smart, capable woman who has the craziest knack for losing important pieces of paper."
"The vision isn't really about COVID at all. I just saw that the USA was planning to use paper cards and I built a better version. The catastrophe that made this a timely business is something I consider often. If no one was suffering, there would be no paper cards in the first place. And that weighs on me more than I talk about publicly."
"This business is just one of the first to focus on building a future where our unchanging data (name, government id, address) isn't even stored in the databases of companies you interact with or by the services you use. Also, there is no inter-country medical data system, so blockchain was uniquely suited to service the need."
What's next for VXPASS?
When asked what VXPASS has in store for the future, Weiner said:
"In addition to expanding throughout the Southern African and pacific regions, we will be using the blockchain tech we already have to service our clients in other novel ways."
"For the USA we started working on a way for patients to communicate directly with state vaccine registries, cutting out the EHR. In this model, the patient's sensitive data isn't sent to the doctor's system / stored somewhere then later transferred to the state. The info is between you and your state, should you want to share it."
"I started that project to free strike team doctors (mobile vaccination units) from having to use traditional EHR records where it may not be possible in the field. That problem has actually prevented some doctors from even being deployed in a few cases. It's not a secret that those strike teams are heading into communities with the most need and least access. To stop volunteering doctors because the organizer's EHR won't give them a few extra user accounts is a literal travesty."
"But if you think about how that simple inversion of responsibility (patient sends data created by doctors to the state for themselves) can free the patient and give them agency over their sensitive information, then you might be able to imagine what is in store for where I'd like to grow this company in the long term."
New to Bitcoin? Check out CoinGeek's Bitcoin for Beginners section, the ultimate resource guide to learn more about Bitcoin—as originally envisioned by Satoshi Nakamoto—and blockchain.