Business
Cecille de Jesus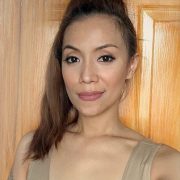 Ethereum fees spike as FCoin listing competition clogs network
Congestion worries mount as yet another big event looms: the Augur launch.
Ethereum gas prices (transaction fees) have been seen spiking up from its usual $0.01 to around $0.8. The fees have gone down to around $0.5 as of last check.
According to ETH Gas Station, the top 10 "gas guzzlers" were primarily token projects participating in China-based exchange FCoin's recently launched Growth Project Market (GPM) listing contest, which pushed token projects to call on their communities to deposit their token to FCoin's exchange. The 20 projects with the most deposits get listed on the exchange.
"From now on till 0:00 on July 1st, 2018, the tokens with top 20 total number of deposit accounts will be eligible for the first listing on the FCoin GPM on July 2, 2018. We will open the ranking page on June 28, 2018 (Note: Before the page goes online, the number of deposit accounts will normally accumulate). After July 1st, 2018, we will count the top 5 of the "The cumulative deposit number ranking" at 0 points each day, and will list these tokens on the second day. The duration of this listing rule is subject to future announcements," FCoin wrote.
This bumped up FCoin's daily volume to $17.3 billion, which is good for the exchange. However, most of the tokens moving to FCoin (and in existence in general) are built on Ethereum, and thus, clogged the network and spiked up fees.
While this congestion period may be short-lived, another project launch is right around the corner. And fears of even more congestion down the road are rising.
Augur, a decentralized oracle and prediction market on Ethereum that has been in production since 2014, is set to launch on the mainnet on July 9. On this date, all of its 11 million REP tokens will be moving around in the Ethereum network, which means if the Ethereum network can't handle it well, it will be CryptoKitties all over again.
Corey Miller, an investment analyst at BlockTower Capital, pointed out in a series of Tweets that  there might be trouble down the road, stating that "Ethereum doesn't handle complicated so well."
Note: Tokens on the Bitcoin Core (SegWit) chain are referenced as SegWitCoin BTC coins. Altcoins, which value privacy, anonymity, and distance from government intervention, are referenced as dark coins.
Bitcoin Satoshi Vision (BSV) is today the only Bitcoin project that follows the original Satoshi Nakamoto whitepaper, and that follows the original Satoshi protocol and design. BSV is the only public blockchain that maintains the original vision for Bitcoin and will massively scale to become the world's new money and enterprise blockchain.