The sender of the two separate ETH transactions with a $2.6 million transaction fee attached has been revealed. South Korean peer-to-peer exchange Good Cycle has confirmed that they are the sender. On June 17, Good Cycle sent both Ethermine Pool and SparkPool a transaction from the address that sent the June 10 and June 11 transactions that said: "I am the sender."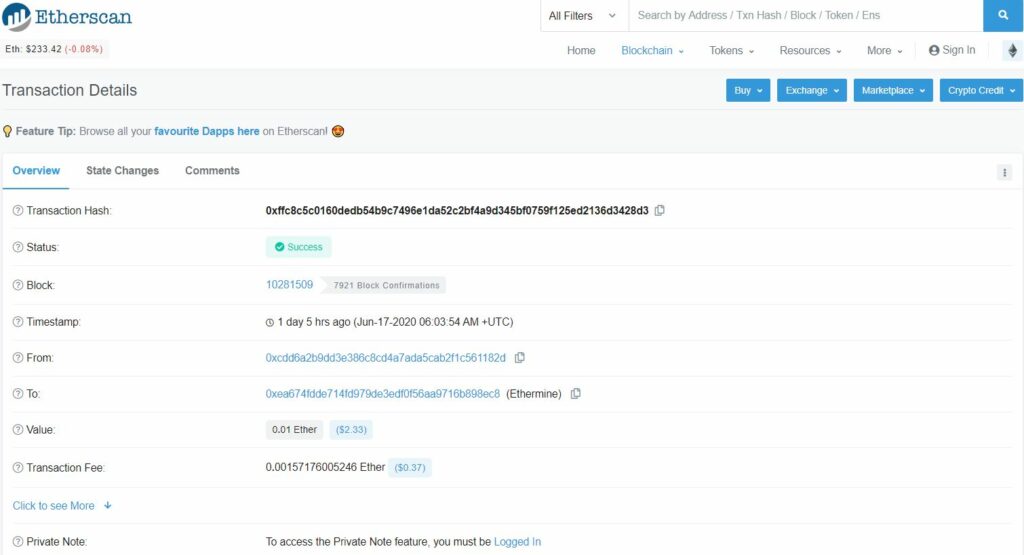 What took so long?
Blockchain analytics firm PeckShield discovered that Good Cycle was the sender before Good Cycle reached out to Ethermine Pool and SparkPool themselves.
Update: We have identified the victim, a small P2P exchange in Korea called Good Cycle, which appears to be a Ponzi Scheme project. Our investigation found that their security is really lacking, e.g., using HTTP instead of HTTPS, and could be easily hacked.

— PeckShield Inc. (@peckshield) June 16, 2020
Peckshield said Good Cycle appears to be a Ponzi scheme, noting that its website has very weak security. The Good Cycle website even has a notice saying that they suffered from repeated hacks.
During Peckshield's research, PeckShield's vice president of research, Chiachih Wu, sent a transaction to the Good Cycle exchange. Wu noticed that the amount they sent to Good Cycle was immediately sent to the wallet address that sent the transactions that had the $2.6 million transaction fees attached, this indicated that Good Cycle is indeed the owner of the wallet. 
Will Good Cycle get a refund?
Ethermine Pool and SparkPool, the two Ethereum block reward transaction processors, that processed Good Cycle's June 10 and June 11 transactions—with $2.6 million transaction fee attached to each transaction—were interested in coming to a resolution with the transaction sender. Both transaction processors believed that a transaction with an abnormally large transaction fee had to be a mistake. 
However, after four days, Ethermine Pool distributed the transaction fee amongst its miners. On June 16th, SparkPool made an announcement saying they were giving the sender of the transaction until June 17 at 15:30 (GMT+8), to reach out to them, otherwise, they said they would distribute the transaction fee amongst its miners—Good Cycle was able to reach out to them before their time limit was up. It is unclear if SparkPool and Good Cycle have begun their conversation about resolution, but SparkPool will most likely refund Good Cycle in some capacity.
New to Bitcoin? Check out CoinGeek's Bitcoin for Beginners section, the ultimate resource guide to learn more about Bitcoin—as originally envisioned by Satoshi Nakamoto—and blockchain.