Events
Jasmine Solana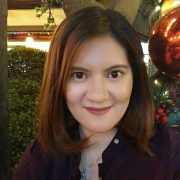 Dr. Craig Wright explains why Bitcoin needs to be stable
Last November 2, CoinGeek sponsored a Bitcoin BCH Miners Choice Summit at The Grand Harbour in Hong Kong. The dynamic half-day conference featured the industry's most exclusive guest speakers, including nChain Chief Scientist Dr. Craig Wright.
In his presentation, Wright discussed what Bitcoin was meant to be, and why miners should support the original Satoshi Vision for Bitcoin by mining with Bitcoin SV and joining SVPool. He stressed the importance of not leaving the future to the developers who want to make major changes every six months and increasing its complexity.
"Bitcoin needs to be stable. It needs to be a system that won't just be built on and changed every few days. To be stable as money, Bitcoin needs to be the same next year and the year after," Wright told the audience. "It's about a stable protocol, stable protocols matter. We want people in business, we want people to be able to take contracts and money and use it."
Dr. Wright asked the audience to look to the future—a future in which mining companies held the same respect the banks used to before the financial collapse, saying miners should focus on creating businesses that can be passed down to their children rather than focusing on the get-rich-quick empty promises of ICOs.
Watch Dr. Craig Wright's speech, "Back to the Future of Bitcoin: Why Miners Should Support Satoshi Vision," below. You can also catch the nChain chief scientist along with other industry thought leaders at the upcoming CoinGeek Week Conference, happening on November 28-30 (with the exclusive, invitation-only Miners Day on November 27) in London.
Note: Tokens on the Bitcoin Core (SegWit) chain are referenced as SegWitCoin BTC coins; tokens on the Bitcoin Cash ABC chain are referenced as BCH, BCH-ABC or BAB coins. Altcoins, which value privacy, anonymity, and distance from government intervention, are referenced as dark coins.
Bitcoin Satoshi Vision (BSV) is today the only Bitcoin project that follows the original Satoshi Nakamoto whitepaper, and that follows the original Satoshi protocol and design. BSV is the only public blockchain that maintains the original vision for Bitcoin and will massively scale to become the world's new money and enterprise blockchain.