Kurt Wuckert Jr., CoinGeek's Chief Bitcoin Historian, was in the host seat for CoinGeek TV on Day 2 of the CoinGeek Conference in New York. He began by speaking with Eric Bernhard from Fabriik, discussing the work that has been going on at the company and in particular, as it relates to the new FabriikX NFT platform.
Fabriik is a digital financial services company bridging the gap between B2B and B2C companies, providing a range of services aimed at trading, brokerage, and other financial services. Bernhard explained that FabriikX was an NFT marketplace curated by experts, providing a platform for exchanging culturally relevant NFTs on the blockchain.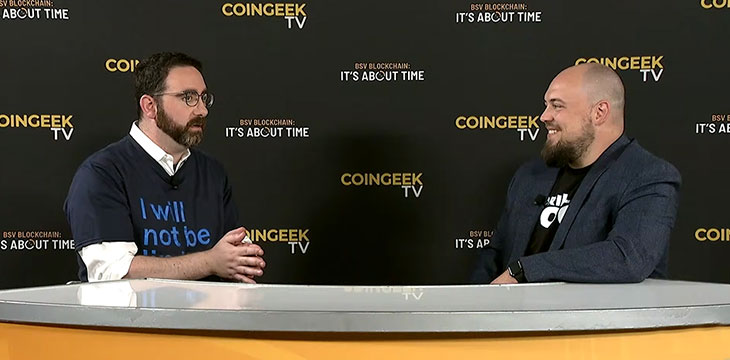 FabriikX works with partners in the BSV community to mint NFTs directly to the blockchain. So all the content including metadata, the actual art itself that is the subject of the NFT—when you open the transaction ID linked to the NFT, you're seeing the code for the art itself. This is in contrast to most instances, where NFTs merely link to the art via a hash, with the artwork itself stored elsewhere.
When you buy the art via FabriikX NFTs, you get the art and not an instruction as to where the art is stored. This, Bernhard said, was only possible on the BSV network.
He noted that FabriikX is expertly curated—every NFT needs cultural relevance, determined by experts in the space, in order to be listed on the platform. Curators decide which NFTs are relevant for their communities, which means the FabriikX exchange offers a degree of quality control in listing only relevant tokens for sale.
Up next was John "Jack" Pitts of SLictionary, an incentivized dictionary developed on the BSV blockchain. Pitts explained that NFTs can also be used to generate income, as well as their secondary value, in much the same way as stocks can generate dividends and real estate can generate rent.
If you have an NFT making income, similar to real estate or a stock paying a dividend, it's less relevant whether the price goes down. The yield is how stocks used to be bought, with price movements a secondary concern. According to Pitts, cashflows from NFTs change everything; if you owned BSV and it was paying a dividend, the price becomes less of a concern.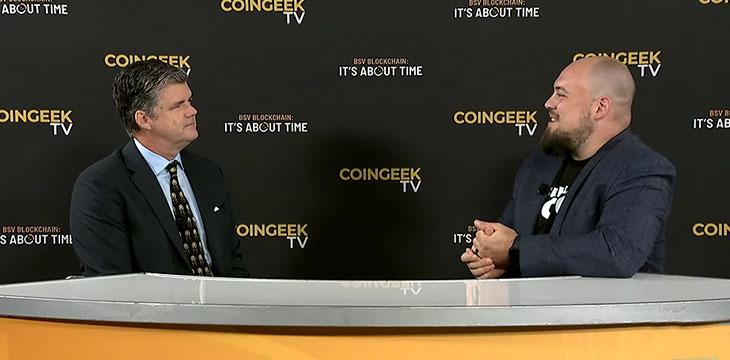 SLictionary helps with this dividend process, providing content creators with a yield as an incentive to create. The creative gets most of the bounty, with SLictionary taking a fractional commission. Pitts explained the concept as like an incentivized, communal dictionary within its own ecosystem. The business model Wikipedia should have put in place.
Watch CoinGeek New York 2021 Day 1 here:
Watch CoinGeek New York 2021 Day 2 here:
Watch CoinGeek New York 2021 Day 3 here:
New to blockchain? Check out CoinGeek's Blockchain for Beginners section, the ultimate resource guide to learn more about blockchain technology.