Celsius Network, the digital currency platform that allows users to lend their digital currency in return for yield on their deposits, is running out of liquidity in its stETH/ETH market. As a result, Lido Staked Ethereum (stETH) has lost its peg to Ethereum (ETH), and the price of the Celsius Network token ($CEL) has plummeted 35% on the day—and 91% on the year—as of press time.
-93% seems like a lot pic.twitter.com/LQCZwuVlb2

— Concoda (@concodanomics) June 10, 2022
Celsius 'crypto' is in trouble
The data shows that at the rate users are converting stETH to ETH on Celsius, the platform is set to run out of funds in five weeks.
50k ETH/week, Celsius will run out of liquid ETH in around 5 weeks.

It is impossible for Celsius to honor redemptions after that without realizing massive losses due to stETH's illiquidity. Eventually, they will be forced to gate all redemptions.

Not looking good.

— yieldchad (@yieldchad) June 5, 2022
To make matters worse, the data also shows that only 27% of Celsius' ETH is liquid and that the rest is either staked for ETH2, which means that it is inaccessible for a year, or in stETH, the asset that is rapidly losing its peg to ETH.
Celsius $CEL is functionally insolvent on their ETH position.

Only 27% of Celsius' ETH is liquid, the rest is either stETH or staked in ETH2, so inaccessible for at least 1 year.

If withdrawals continue at the current pace of…(1/x) https://t.co/Q1xmWeDqc9 pic.twitter.com/4OyCylBw0F

— yieldchad (@yieldchad) June 5, 2022
According to DeFi researcher Small Cap Scientist, Celsius has two options that it can exercise to avoid running out of the funds it needs to pay stETH converters.
Investors attempting to redeem their positions at a rate of around 50k $ETH per week means @CelsiusNetwork has two options.

1 . Sell their $stETH for $ETH and then stable coin in order to become more liquid.
2. Use the $stETH as collateral and take out loans to repay customers

— Small Cap Scientist 👨‍🔬🧪🥼 (@SmallCapScience) June 10, 2022
However, if Celsius were to go with option #1, the sale of their stETH would likely move the stETH to ETH peg even further away from where it currently is. On top of that, they would already be selling their stETH at a loss since the price of stETH is currently 9% below the price of Ethereum.
This means that option #2 is more feasible. However, the Celsius Network currently has over $1 billion in debt.
Will the digital currency market crash?
Alameda Research, one of the largest holders of stETH, has noticed that there is trouble on the horizon for stETH and has converted 50,000 stETH to ETH with a significant amount of slippage to avoid the further declines in stETH that are expected in the future.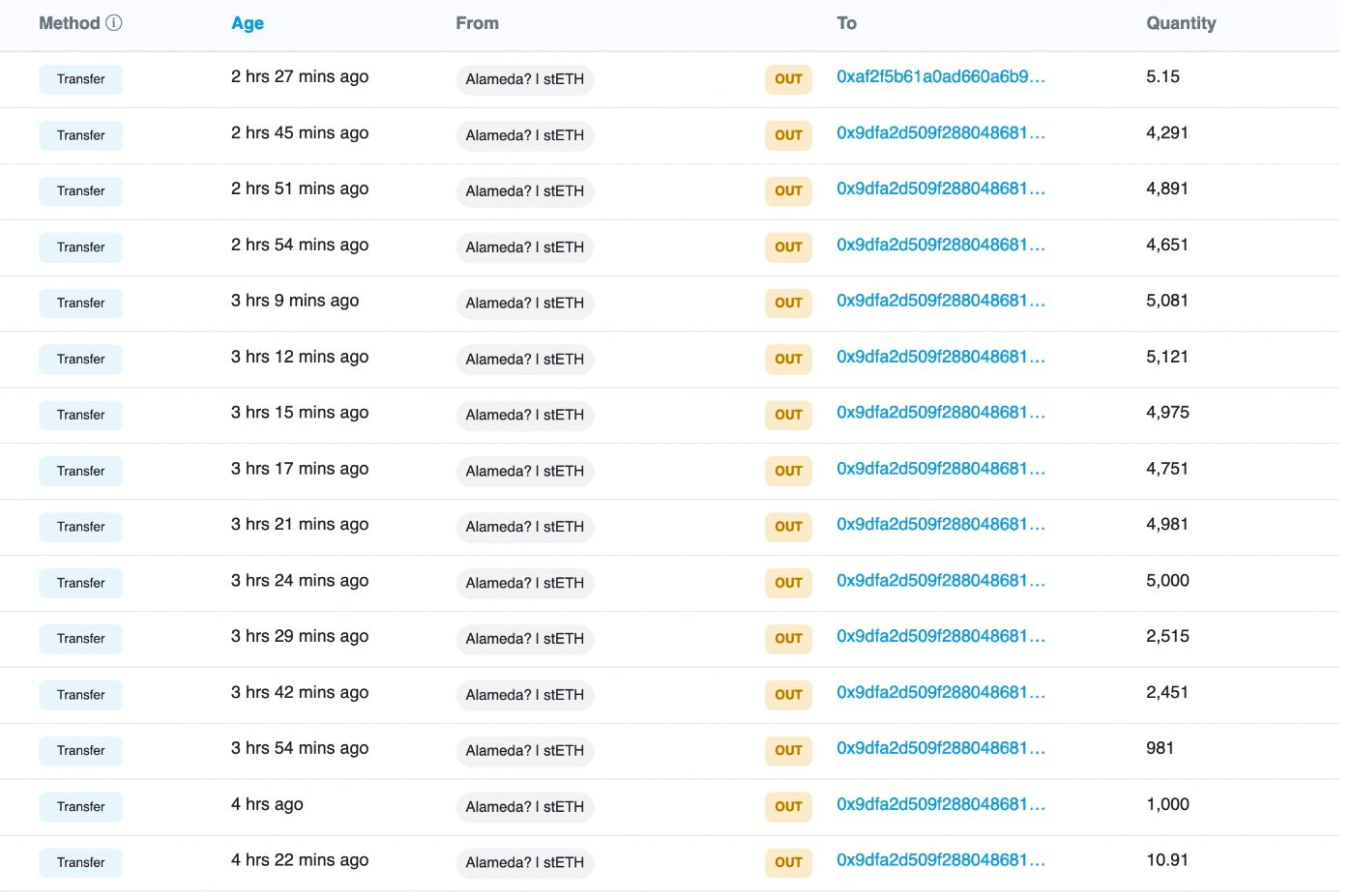 The Celsius Network stETH situation looks bleak. Due to how the rate that stETH to ETH conversions is taking place, Celsius is on the road to having its funds depleted. Unfortunately, events like this are reminiscent of the Terra Luna stablecoin ($UST), where a peg has been broken, and the steps that can be taken to restore the peg put sell pressure on other digital assets in the market. At scale, these events can snowball and cause the broader digital asset market to suffer because of it.
Follow CoinGeek's Crypto Crime Cartel series, which delves into the stream of groups from BitMEX to Binance, Bitcoin.com, Blockstream, ShapeShift, Coinbase, Ripple,
Ethereum, FTX and Tether—who have co-opted the digital asset revolution and turned the industry into a minefield for naïve (and even experienced) players in the market.
New to Bitcoin? Check out CoinGeek's Bitcoin for Beginners section, the ultimate resource guide to learn more about Bitcoin—as originally envisioned by Satoshi Nakamoto—and blockchain.