This is a guest contribution by Okane. If you would like to submit a contribution please contact Bill Beatty for submission details. Thank you.
As cryptocurrencies get more and more media exposure, the number of new investors who want to make money from them increases rapidly. Unfortunately, most of these rookie investors don't know about the many scams that are lurking just around every corner. From ICO scams to fake airdrops, many investors have lost money. As if that wasn't enough, a new type of scam has emerged that is expanding very aggressively – the fake cryptocurrency robots!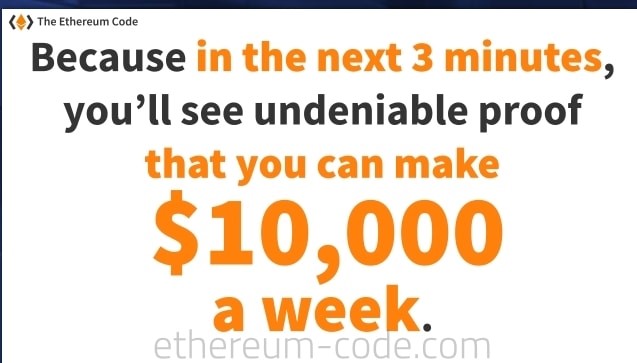 These robots often use highly valued keywords such as Bitcoin Trader, Bitcoin Code or Crypto Robot and promise the investor easy money. All without the need of any knowledge or trading skills. They claim to have discovered a system that can generate loads of cash within hours. Hence leading the investor in to believing that he or she will be wealthy within a short period of time.
Inexperienced Investors Are Victims
For the inexperienced investor who has a hard time understanding cryptocurrencies and researching ICOs and exchanges, these robots may seem to be "just what they need". In reality, the make-easy-money cryptocurrency robots are nothing but fabricated stories backed by fake testimonials and fake review websites.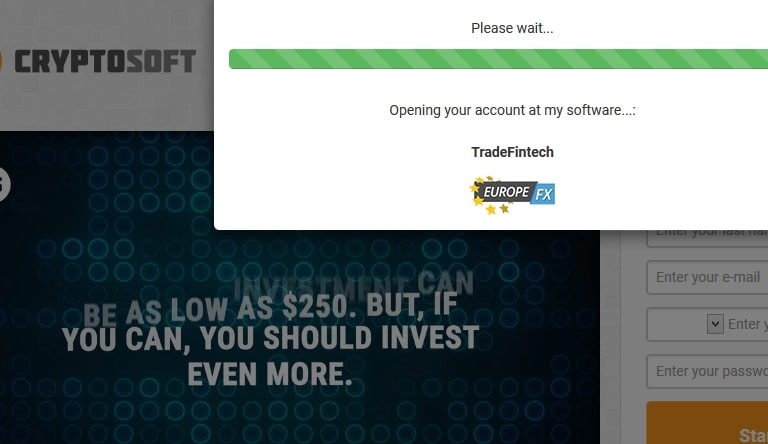 Once the investor actually goes through and signs up with such a robot scheme, they are redirected to a CFD, Binary Options or Forex broker and not an exchange. Here is when the nightmare starts. The client is pestered into depositing more and more money and the soon as a withdrawal request has been made, the broker makes sure to put all the funds on bad trades to deplete the client's account.
White Label Robots
What about the cryptocurrency robot itself? Well, the robots or sometimes called autotraders are often not even custom-made, neither do they have any unique coding or features that can actually predict the market. In fact, they are almost always just a white label robot that can be purchased and rebranded by anyone who wishes to run a robot scam scheme!
For example, once the Ethereum-Code robot has been exposed and is not converting any more traders, the scammers simply change the name of the robot and use a new domain with a new catchy name. Most of these crooks even run multiple robot scams simultaneously.
While you are busy exposing one of them, another ten have been created and they spread fast thanks to social media and paid advertisements. Therefore, it's really hard to catch up and to expose all of these fake cryptocurrency robots.
Related to Binary Options
This may come as news to people who are not familiar with trading Forex and Binary Options but the truth is that these Cryptocurrency scammers are the same people who used to, or still do, run similar robot schemes in the Forex and Binary Options industry.
What really boosted the Cryptocurrency robot scams during 2018 was the tough regulations on Binary Options trading. It all started with the strict regulations and even ban on Binary Options in a number of countries. As a result, the scammers sought a new market for their operations. Interestingly, Cryptocurrencies were just exploding and trending heavily on Google and… well, pretty much everywhere and billions of dollars was being invested in Cryptocurrencies from all over the globe. What happened next was pretty much predictable: since the investors were changing focus towards cryptocurrency trading, the Binary Options scammers subsequently switched focus to the Crypto market. For these crooks, it was an easy transition. All they had to do was to replace "Binary Options" with Cryptocurrencies. The robots, the fake testimonials and the fabricated lies are no different than before.
Are There Any Real Cryptocurrency Robots?
But are there any legit robots? A general rule is; if you are looking for easy money, the answer is a big NO. There is no robot, no indicator and no tool that can make you fast and easy money. Okay, perhaps a bit of a good luck but nothing else. Nevertheless, moral of the story is that if you don't have knowledge from researching and trading Cryptocurrencies, then you should start educating yourself instead of throwing money on robots in hopes of making effortless cash. And certainly, buying low and HODLing does not require throwing cash on any robots or shady brokers!
About the author:
Okane is a trader and author at ThatSucks.com which is an anti-scam website and a forum for everyone interested in trading.
New to Bitcoin? Check out CoinGeek's Bitcoin for Beginners section, the ultimate resource guide to learn more about Bitcoin—as originally envisioned by Satoshi Nakamoto—and blockchain.