Founding President of the Bitcoin Association Jimmy Nguyen and nChain CTO Steve Shadders hosted on September 17 the first of many virtual Bitcoin regional meetups.
BSV Virtual Meetup – APAC was primarily focused on giving two Bitcoin Association Hackathon submissions—that have made it to the shortlist—exposure. However, Shadders also gave the audience more information regarding the latest release from the Bitcoin SV Node team, while Bitcoin Association Southeast Asia Manager Ella Qiang and China Manager Lise Li discussed what they have been working on lately.
South-East Asia Manager for @BitcoinAssn, @EllaQiang9, and China Manager @Lise0508 join us for the #BSV Virtual Meetup for Asia-Pacific to discuss the latest exciting developments taking place for #BitcoinSV, and the second DotCamp for BSV.

Join here: https://t.co/s3ANuUjPI2 pic.twitter.com/1uMYaoMDHT

— Bitcoin Association (@BitcoinAssn) September 17, 2020
The Hackathon shortlist
"42 projects were submitted for judging across 5 continents," said Shadders, "[Which made] picking three out of that set a real challenge for us [judges]."
Among these submissions, myPaymail Send and Profit $ilo are two of the projects that stood out to judges the most.
myPaymail Send
myPaymail send was created by Pol Moreno Yeste and provides an innovative payment solution that works wonders when it comes to onboarding newcomers.
Presenting at #BSV Virtual Meetup for Asia-Pacific first was the #BSVHackathon project – @myPaymail.

During this talk, PayMailSend addressed digital wallet onboarding and how it supports online payments, backed by #BitcoinSV

Watch here: https://t.co/x65bStkZ4t pic.twitter.com/3WNOQmW1Ap

— Bitcoin Association (@BitcoinAssn) September 17, 2020
myPaymail Send allows an individual to send Bitcoin to an email address, regardless of whether the address holder has a Bitcoin wallet or not.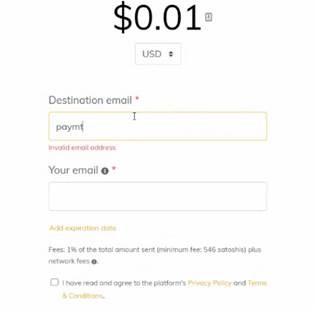 If the recipient has a Bitcoin wallet then they simply send the payment they received in their email to that wallet. But if they do not already have a Bitcoin wallet set up, then myPaymail Send holds their payment in escrow until they create a wallet and unlock the funds.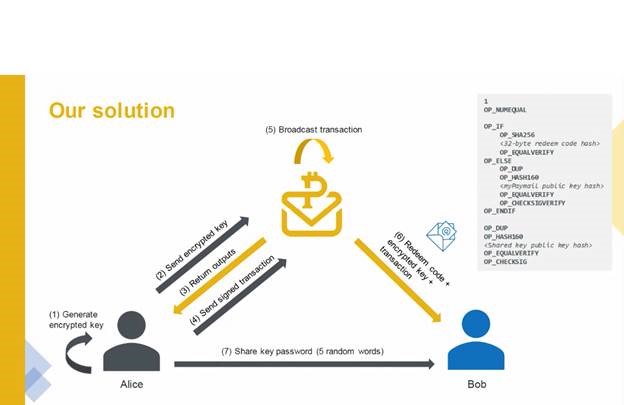 Payments sent through the platform are protected by a 5-word private key and can only be released (unlocked) once the sender of the payment gives the recipient that 5-word key.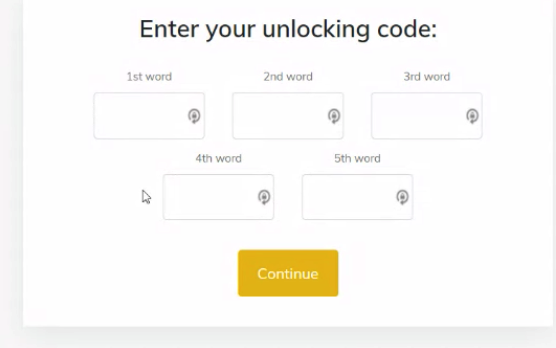 In addition, the sender can schedule an expiration date for the payment, meaning that if the recipient does not unlock the payment in the specified period of time, that the sender has the option to return the funds to themselves.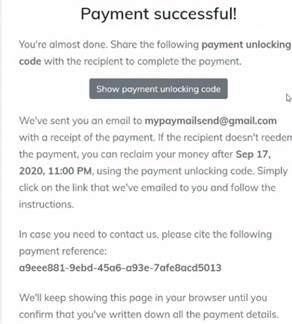 Overall, I think that myPaymail Send is a forward-thinking Bitcoin payment solution that allows any individual, regardless of whether they have a Bitcoin wallet or not, to easily send and receive Bitcoin.
Pol Moreno Yeste says that we can expect a myPaymail Send public beta in October. 
Profit $ilo
After Yeste's presentation, Tim Middleton took the virtual stage to walk the audience through his Hackathon submission, Profit $ilo. 
Next up during the #BSV Virtual Meetup for Asia-Pacific was #BSVHackathon shortlisted project – ProfitSilo.

Developed as an API, ProfitSilo was designed to collect, store and sell data in exchange for #BSV micropayments.

Join here: https://t.co/jihQeYw6Le pic.twitter.com/VRK3cun2oD

— Bitcoin Association (@BitcoinAssn) September 17, 2020
Profit $ilo is an API for collecting, storing, and selling data for BSV micropayments, with a focus on automated machine to machine interactions that was born out of the problem of centralized data silos having difficulties when it comes to sharing data with one another. 
Middleton's solution to this problem is to allow each individual data silo to put their data into a Profit Silo in which it can be extracted by any third party willing to pay for it.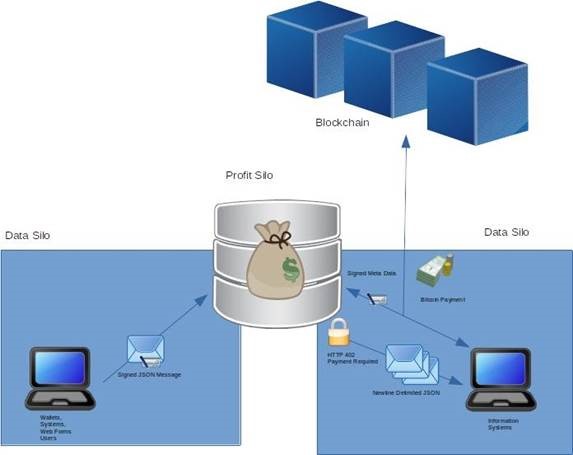 Middleton says some of the top use-cases for-profit $ilo include:
Business units sharing data and government departments sharing data.
Publishing scientific results
Logging messages for an API that uses signed JSON messages.
Wallets that upload files and data on-chain can embed transaction ids in messages or send the transaction as an attachment, and sell their wallet history.
Middleton's Profit $ilo is a very useful enterprise-facing Bitcoin platform. It will be interesting to see how businesses implement his API and how the judge's rank Middleton's project.
Who will win the third Bitcoin SV Virtual Hackathon?
Profit $ilo and myPaymail were among the Top 10 semifinalists in the third Bitcoin SV Hackathon. From those 10, three finalists were chosen to compete in Final Round judging panel at the upcoming CoinGeek Live Conference for a share of the Hackathon's $100,000 prize pool.
CoinGeek Live begins on September 30th and ends on October 2nd, and the Hackathon finalists will be presenting on September 30th and October 2nd, the first and last day of the conference respectively.
Look out for more Bitcoin Association regional virtual meetups as well! The Bitcoin Association meetups allow people from all over the world to learn all about what's going on in BSV. The next regional meetup will take place in the Americas on September 24, and you can sign up for the event here. 
New to Bitcoin? Check out CoinGeek's Bitcoin for Beginners section, the ultimate resource guide to learn more about Bitcoin—as originally envisioned by Satoshi Nakamoto—and blockchain.