CoinGeek Seoul has come to an end, but not without first making plenty of news for the Bitcoin SV (BSV) community. Several speakers made big announcements, giving the South Korean crowd plenty to look forward to in the coming months.
The first big news came care of UptimeSV's Lead Developer Dean Little, who took the stage on Day 1 of the conference. The winners of the first ever Bitcoin Association hackathon have been hard at work on their app, and Little revealed the team is aiming for an October 30 private beta.
But that wasn't all. Little also discussed several new tools the UptimeSV have had to develop to meet their goal, and which will be available soon for other developers to use. Unplanaria was created as a peer to peer data system, and will help make businesses more efficient in how they receive data from partners. Datapush is the other side of the equation, allowing businesses to write data to the blockchain more efficiently.
The next big announcement came on Day 2 care of ONEstore CEO Jay Lee, who revealed Buskon. Described as the first enterprise-level application for BSV, Bukson is a platform for musicians to upload their work and get paid in BSV. It's an idea that got lots of people excited, and has the potential to be a very big deal.
The crowd wasn't given any pause, as the next big announcement came moments later. After reminding the crowd of their upcoming CryptoFights December beta, Kronoverse's David Case revealed the gaming platform they have been building, which will allow other game developers to put out their own games using what they call the Easy Button. Using the platform, games can be developed with javascript code and plugged right into their system, which will take care of all the Bitcoin aspects, as well as the anti-money laundering (AML) and know your customer (KYC) checks required in the esports scene.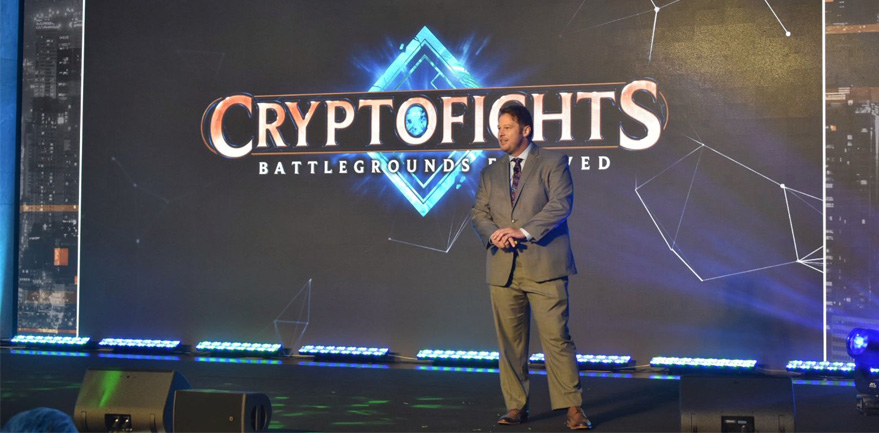 Right on the heels of that, Bitboss' Matt Dickson came out to discuss what his team's been working on. BSV developers may already be familiar with the companies Keyring library, but the gambling industry likely perked up at the announcement of Bridge. The new technology plugs into casino slots machines, linking them to both the casinos back end and the customers' smart phone, creating a smart, BSV powered experience throughout.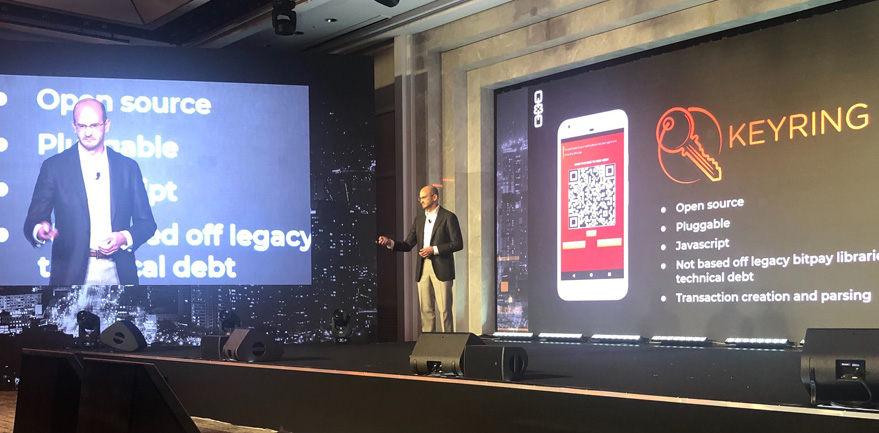 The final big announcement came from Alex Fauvel, whose Two Hop Ventures recently invested in Pixel Wallet. From that company, Fauvel says that by the end of 2020, we can expect to see VOAM, a new digital privatized identity system. In the BSV economy, Fauvel predicted that VOAM will enable users to take control of their online identity, profiting from however it may be used, and restricting access from activities they wish to have no part in, deepfakes being a prominent example.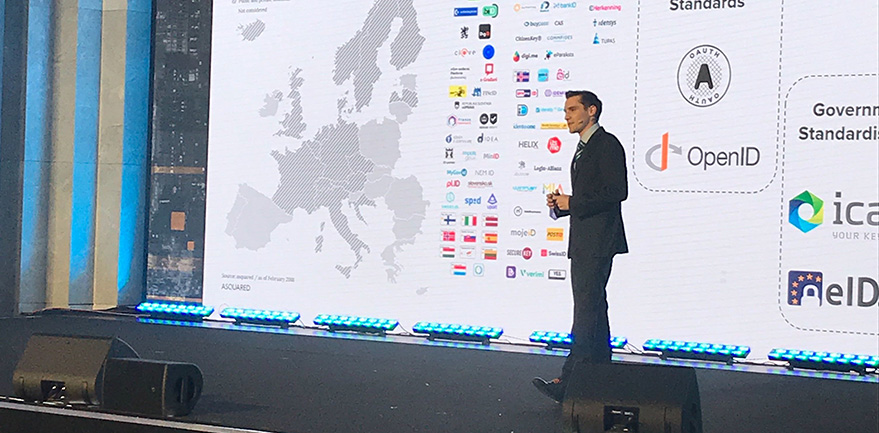 That's a lot of major announcements, many of which promise to create new possibilities in the world of BSV. But that's not all that happened, as there were also compelling panels, inspiring speeches, and deep insights given to the nature of Bitcoin.
New to Bitcoin? Check out CoinGeek's Bitcoin for Beginners section, the ultimate resource guide to learn more about Bitcoin—as originally envisioned by Satoshi Nakamoto—and blockchain.