Do technologies like the blockchain enhance climate change and promote social impact? That was the question that a group of panelists with Dr. Jane Thomason, Chair of the World Metaverse Council, explored on Day 2 of the AIBC Asia Summit at the SMX Convention, Pasay City.
Social impact using sustainable technologies
The discussion started with panelists Stephanie Tower, Phillipines Blockchain Development Lead for nChain, and Abhishek Bhattacharya, entrepreneur and Forbes 30u30, discussing what their companies specialize in.
Dr. Thomason led the panelists with her question on how blockchain is used for transparency and traceability in the supply chain. Tower answered that blockchain companies, like their partner E-Livestock Global, build a system to trace cattle and learn about their health and population, which in turn could efficiently help the agriculture sector.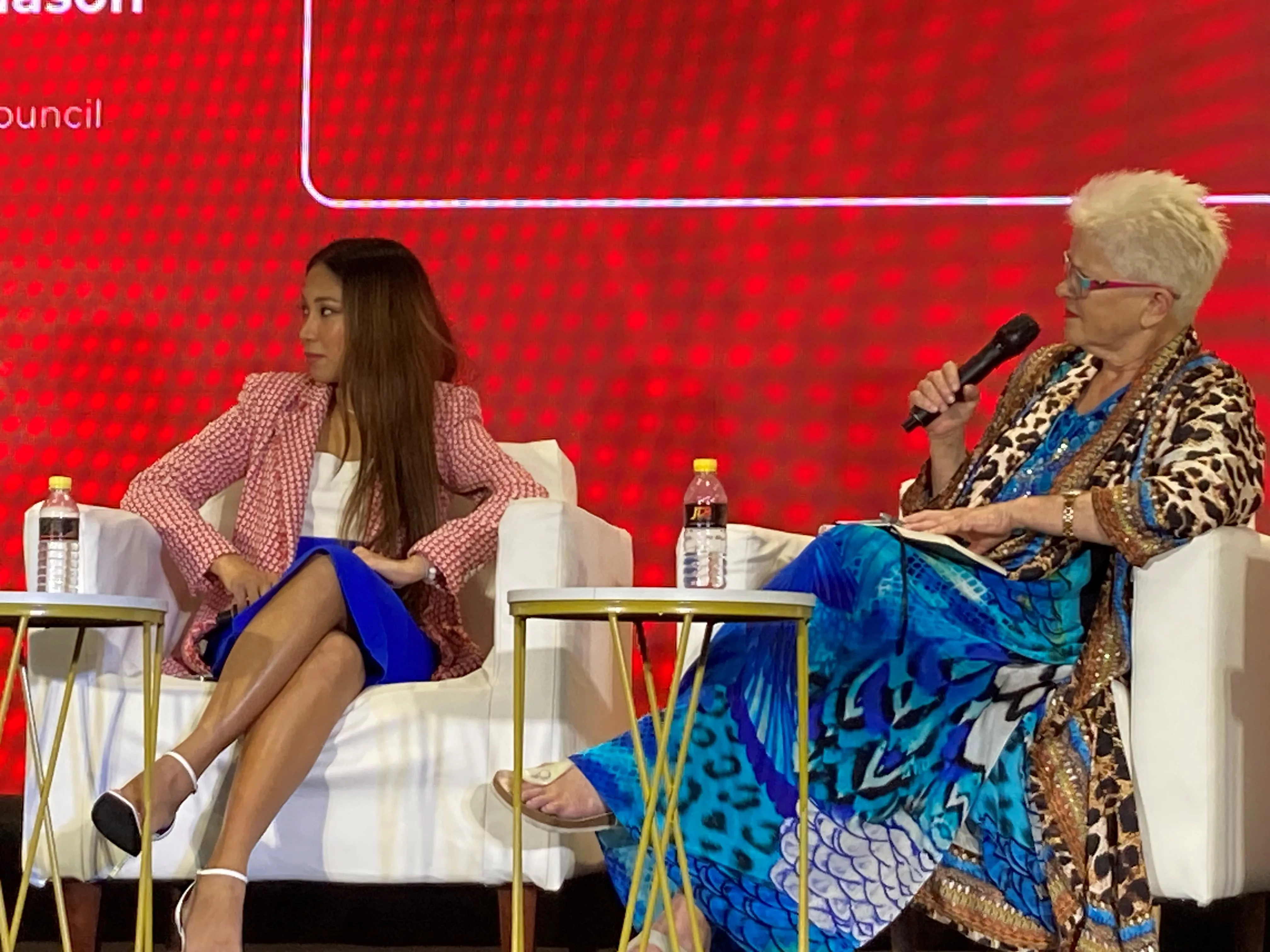 "The reason that we are doing that is we want to trace the behavior, not just the number of cattle available," Tower explained. "It's to trace and put the data unto the blockchain…Using blockchain and the data powered by the technology, making it immutable, transparent, and auditable, we're able to make better decisions to make more applications that could help the agriculture industry."
Regulating and scaling technologies
The promise of blockchain in humanitarian settings is there, and it's powerful, but how can we ensure blockchain helps it scale? Bhattacharya says the main problem is that blockchain is still mainly adopted by "crypto" users, and regulations are not adequately imposed.
Tower reiterated that the government still plays a vital role in regulating the blockchain industry, saying, "Without the support of government institutions, there's no adoption."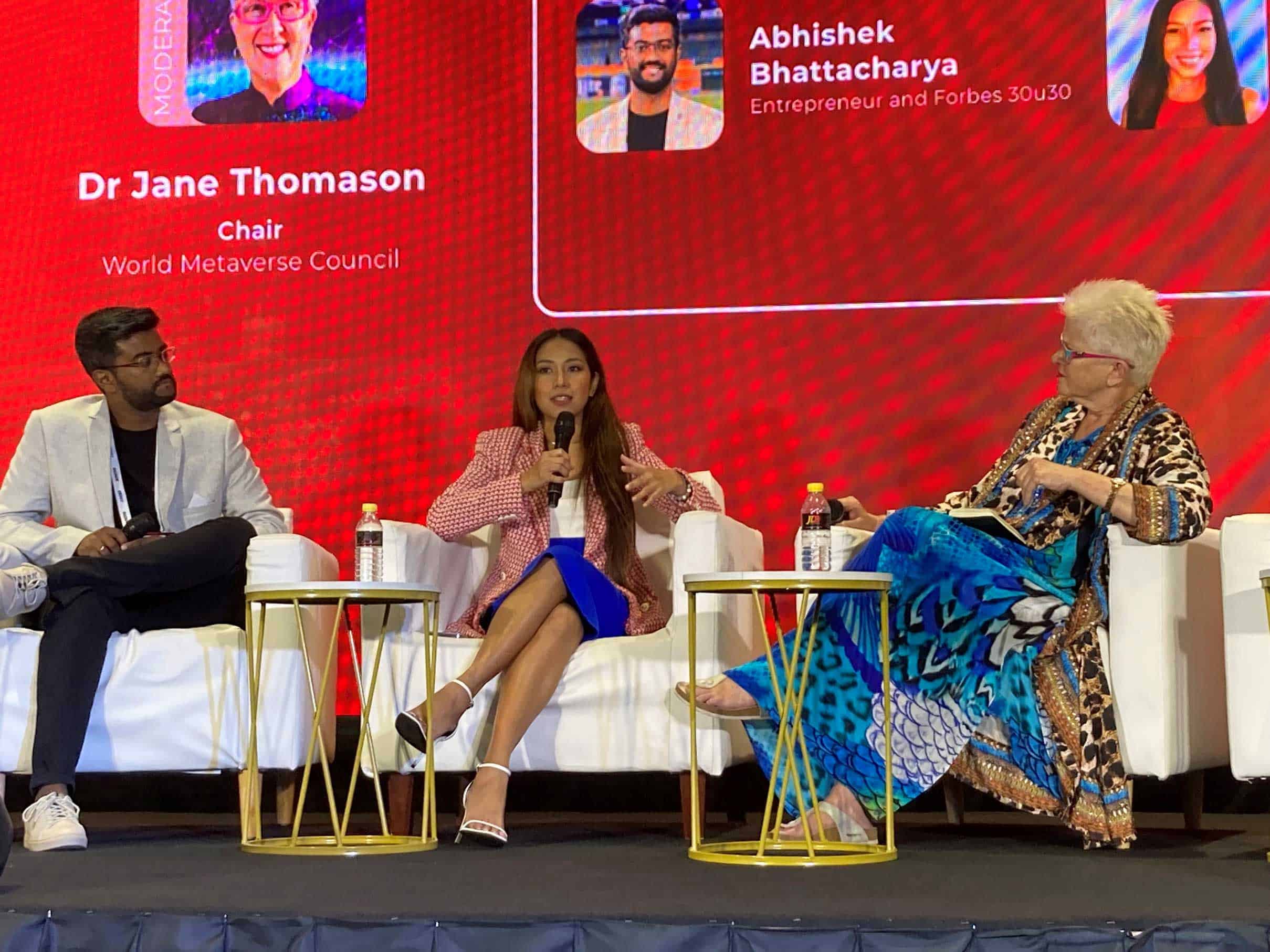 In the Philippines, Tower shared that government agencies are aware of the utility of blockchain: "The Department of Science and Technology are self-aware that they need more information. They want to learn more about the science of blockchain."
Stressing her point, Tower pointed out that the Philippine government is ready to delve into this global digital era—noting we shouldn't be afraid of having rules set.
"We have to look into how we're going to evolve those things [blockchain] and how we're gonna keep up with these changes," she said.
Reducing carbon footprints and driving solutions
Ending the session, the trio delves into the carbon credit of using blockchain technology. Bhattacharya remarked that carbon footprint will always be made regardless of the industry we're talking about. For him, the difference is how we can utilize it.
"This is something we've been working on for quite some time [is to] bringing multiple players on the road," Bhattacharya said. The entrepreneur added that bringing in more players, particularly the government, will take a lot of time as some jurisdictions don't acknowledge blockchain. Still, their presence will make a significant impact in the space.
"We are at the biggest social movement of all time, and it's important each one of us, not just enterprises but a lot of sectors in the government to private to academe to research, should be involved. We should collectively immerse ourselves into this environment of blockchain technology," Tower said.
"It takes a lot of time, but if all of us collaborate to learn that there's so much more than we can create beyond this sustainability—or real-world use cases—things could change. The time is now, and it's happening today, so we must make sure to be part of this big social movement," she concluded.
Watch: nChain, Bataan gov't aim for the Philippines' golden digital age
New to blockchain? Check out CoinGeek's Blockchain for Beginners section, the ultimate resource guide to learn more about blockchain technology.