Business 27 February 2018
Cecille de Jesus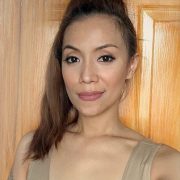 50 Cent doesn't own any bitcoin, but likes the cryptocurrency hype
With investigators scrutinizing his bankruptcy claim, the rapper is now backtracking on his previous assertion of the news.
Just last month, everyone seemed to be talking about how rapper 50 Cent discovered he "forgot" that he had 700 BTC stashed somewhere—supposedly from accepting the cryptocurrency as payment for his 2014 album, Animal Ambition. The forgotten stash, if true, would be worth $7 million at current trading rates. When TMZ reported about his supposed bitcoin stash from their "sources," the rapper was happy to Tweet about it, too.
But here's the snag: 50 Cent filed for bankruptcy in 2015 after an expensive legal settlement, a failed business venture, along with lavish expenses drained his then $25 million net worth. And his trending bitcoin story triggered the bankruptcy court to review his bankruptcy application, since the "forgotten stash" of bitcoin could mean that Jackson did not fully disclose his assets.
So now he's backtracking on the bitcoin ruckus. 50 Cent, born Curtis James Jackson III, now says he never personally owned and doesn't own any BTC, but went along with the news because the publicity was "not irreparably damaging" and "the press coverage was favourable."
"As a general matter, so long as a press story is not irreparably damaging to my image or brand, I usually do not feel the need to publicly deny the reporting," Jackson wrote in a document called "Declaration on bitcoins" filed to the bankruptcy court.
"This is particularly true when I feel the press report in question is favorable to my image or brand, even if the report is based on a misunderstanding of the facts or contains outright falsehoods."
"When I first became aware of the press reports on this matter, I made social media posts stating that "I forgot I did that" because I had in fact forgotten I was one of the first recording artists to accept bitcoin for online transactions. I did not publicly deny the reports that I held bitcoins because the press coverage was favorable and suggested that I had made millions of dollars as a result of my good business decision to accept bitcoin payments."
The document was obtained by celebrity news site The Blast, whose founder also happens to be a co-founder of TMZ, who first reported about the forgotten bitcoins.
Note: Tokens on the Bitcoin Core (SegWit) chain are referenced as BTC coins; tokens on the Bitcoin Cash ABC chain are referenced as BCH, BCH-ABC or BAB coins.
Bitcoin Satoshi Vision (BSV) is today the only Bitcoin project that follows the original Satoshi Nakamoto whitepaper, and that follows the original Satoshi protocol and design. BSV is the only public blockchain that maintains the original vision for Bitcoin and will massively scale to become the world's new money and enterprise blockchain.