Tech
Cecille de Jesus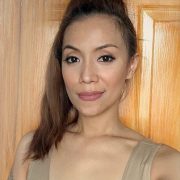 West Virginia taps blockchain to enable remote voting for overseas troops
All they need is a smart phone and internet connection.
Early this year, West Virginia launched a trial phase for a mobile voting platform, Voatz, which would enable registered military voters who are currently overseas to vote remotely. In a release, the State of Virginia said this is the first system of its kind in the US, and the deployment will initially be restricted to military personnel and their eligible dependents outside the country.
"This pilot project is the first of its kind in the United States. The mobile voting application uses blockchain technology to provide a secure voting process. The blockchain-based mobile voting application is available only to West Virginia registered voters who are active-duty members of the military and their eligible dependents," they wrote.
"To improve accessibility and enhance confidence in our electoral system, West Virginia Secretary of State Mac Warner authorized his Elections Division staff to pursue a mobile voting pilot for the 2018 Primary Election."
To verify the voters' identities, Voatz uses a facial recognition software which analyzes the individual against their government-issued ID. It was first used in May 8 for the primary election for West Virginia—the first government-run blockchain-supported election in US history.
West Virginia Secretary of State, Mac Warner is now deciding with Voatz whether to use the software again for the November elections. But so far, Warner's office has said that the trial runs have shown no problems with using the remote voting system.
Blockchain technology has been poised to be a monumental solution to election result integrity. It has been a common voting platform for decentralized applications, and has thus been adopted by government agencies in different parts of the world.
The state of Maine has also been considering a blockchain-based voting system. In Switzerland, the "Crypto Valley" in Zug launched a blockchain pilot for municipal voting to 72 of its 240 citizens from June 25 to July 1, which communications head Dieter Müller hailed a success last month. The blockchain voting pilot was also mobile phone-based, and the government plans to integrate yet another blockchain-based project—their digital identity system, E-ID.
Note: Tokens on the Bitcoin Core (SegWit) chain are referenced as SegWitCoin BTC coins; tokens on the Bitcoin Cash ABC chain are referenced as BCH, BCH-ABC or BAB coins. Altcoins, which value privacy, anonymity, and distance from government intervention, are referenced as dark coins.
Bitcoin Satoshi Vision (BSV) is today the only Bitcoin project that follows the original Satoshi Nakamoto whitepaper, and that follows the original Satoshi protocol and design. BSV is the only public blockchain that maintains the original vision for Bitcoin and will massively scale to become the world's new money and enterprise blockchain.