We've seen exponential growth in the size of Bitcoin transactions and transaction blocks over the past year—which means it's time to start thinking about how services can keep running affordably. Steve Shadders, Technical Director of the Bitcoin SV Infrastructure Team, gave his customary "state of the network" speech to open the CoinGeek New York event on Tuesday morning with a rundown of the issues and solutions.
"I like problems because I'm an engineer. Solving problems is the reason I get out of bed in the morning," Shadders said. BSV transaction block sizes went to 1GB and then jumped to 2GB in a time he admitted surprised even him. While there's increasing demand from users and service providers to increase processor set limits even further, those changes are not without challenges.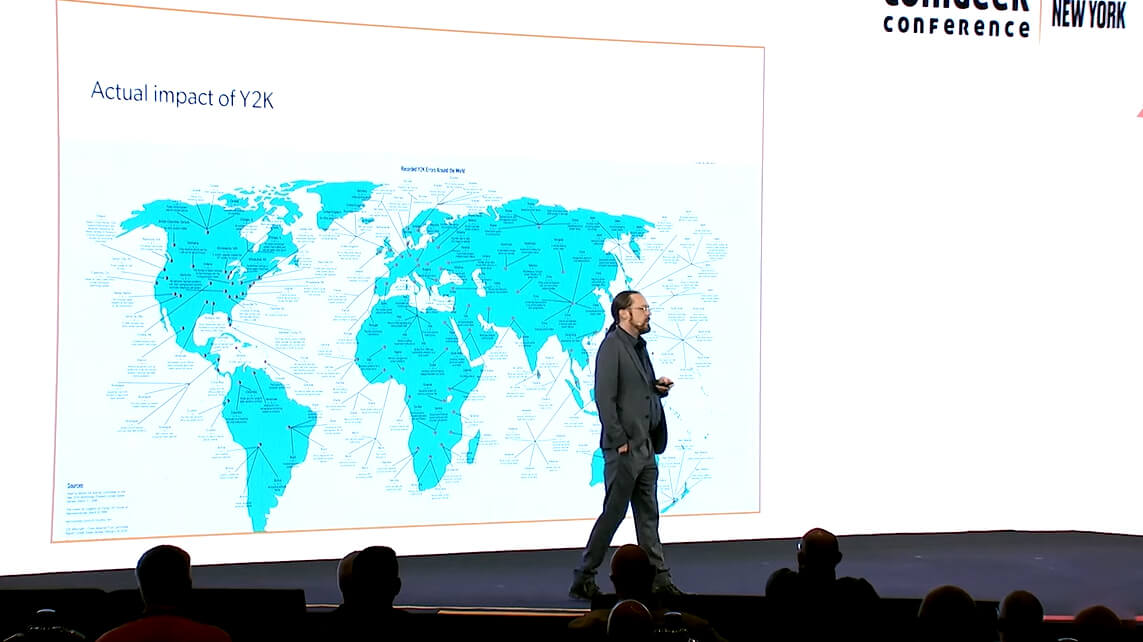 He referred to the now-almost-forgotten "Y2K Bug," which many now regard as a non-event, but it still presented enough real problems that needed to be fixed by people staying up all night watching for them. It's the same with Bitcoin, and the 4GB block size threshold is "an interesting one that does require some remediation work."
Bitcoin's network structure is evolving from the familiar mesh network structure into something with a densely connected core of processors (miners) surrounded by what Shadders called the "services layer."
While processors were finding new ways to propagate blocks around their own part of the network at faster speeds, the surrounding layer could have trouble keeping up unless service providers invest more in their own infrastructure—or look instead at lighter solutions based on simplified payment verification (SPV). This way, services could deal only with transactions relevant to their own activities, without having to keep records for the entire network.
BSV's LiteClient program is looking to make SPV communications faster and more secure for these providers. Shadders presented a roadmap for the next 12 months that included more advanced versions of Paymail and SPV Channels, improved notifications and validation, mAPI and MinerID, "Peer Channels," Headers Clients, the Bitcoin Network Monitor, and more.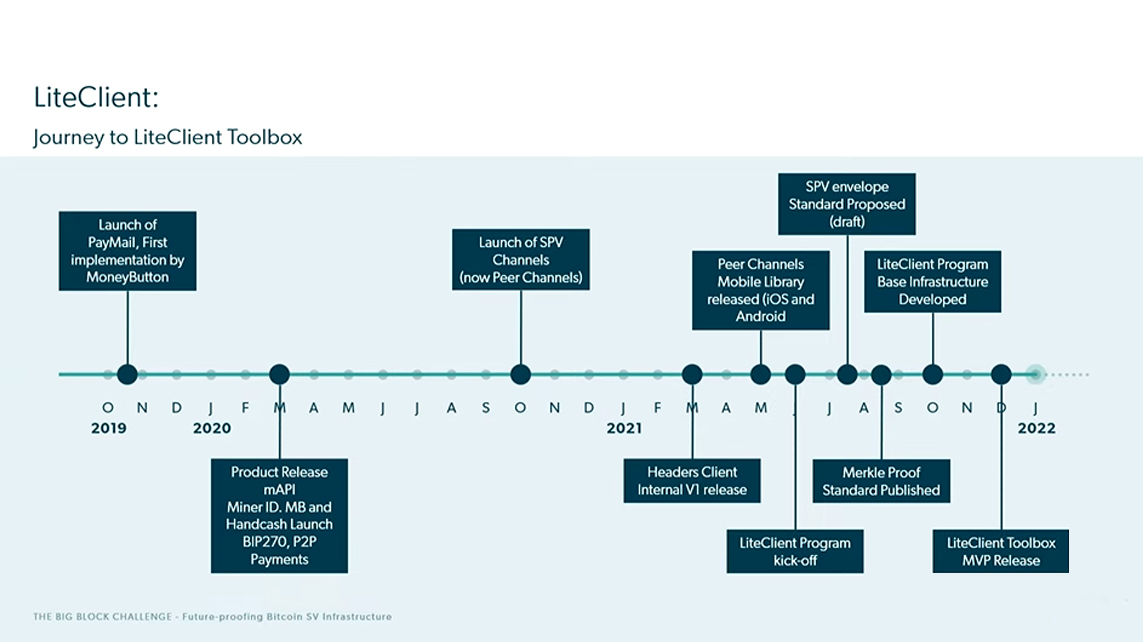 The Bitcoin SV Technical Standards Committee is playing a large role in discussing these evolving needs, identifying problems to prioritize, and solving them.
"We want to have essentially a one-stop shop, where if you want to jump on the BSV network without having to process terabyte blocks" then it's possible, and secure. "If running a full BSV node (without being a processor) is part of your tech stack it's going to get expensive," Shadders warned, but presented light client/SPV solutions as the best means to avoid this problem.
Teranode update
"Sometimes it's my job to be boring," Shadders said. Following the 50-100K transactions per second demonstrations he conducted at the last CoinGeek event in Zurich earlier this year, people have been asking how he was planning to beat that in New York City.
However, the focus is now on getting Teranode up and running smoothly on the live Bitcoin network, he said. This is more important than trying to push the transaction numbers higher still, and the Infrastructure Team is now working to make that happen. Shadders projected that Teranode would go public on the BSV mainnet in the first half of 2022, and then be available to most users by the end of that year.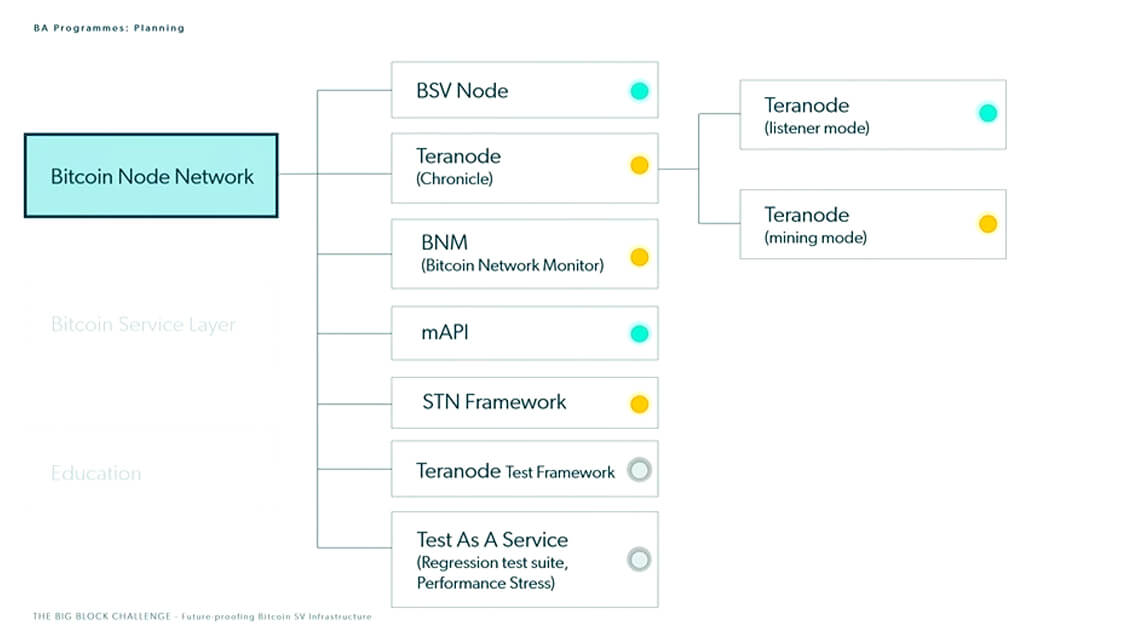 Education is also a priority, he added, noting the work of the BSV Academy and Bitcoin Association in helping to recruit and train the development talent Bitcoin needs.
Overall, BSV has seen staggering growth in the past year (or even the past six months) and has achieved throughput that, Shadders said, would have taken years of negotiations to happen on BTC. And that's even when "big blockers" were part of that network. BSV's roadmap is to provide "enterprise-grade, scalable infrastructure" and his technical team, in close consultation with industry players, is doing just that.
Watch CoinGeek New York 2021 Day 1 livestream here:
New to Bitcoin? Check out CoinGeek's Bitcoin for Beginners section, the ultimate resource guide to learn more about Bitcoin—as originally envisioned by Satoshi Nakamoto—and blockchain.