CFTC chairman J. Christopher Giancarlo won a lot of crypto fans after yesterday's Senate hearing.
Yesterday was an important day for cryptocurrencies, one that could potentially make the month-long cryptocurrency bloodbath even worse. Crypto-holders can finally breathe a bit—for now, at least.
Cryptocurrencies have been plummeting throughout the past month which can be attributed to several bumps including: anxiety over regulation—South Korea released laws outlining crypto-trading restrictions while China purged out cryptocurrencies and miners; scam scares after Bitconnect's meltdown; and the still on-going investigation over Bitfinex and Tether's alleged market manipulation scheme.
History in the making
We are witnessing significant and probably historical events that would spell what's ahead in the blockchain and cryptocurrency sphere for the years to come. The Senate Banking Committee spent almost two full hours discussing the issues surrounding blockchain technology and the cryptocurrencies that are now flying all over the web. Senator Tom Carper compared the technology to the Internet, which garnered similar resistance during its conception as people struggled to fathom a safe future in such a vast, untested territory.
Securities and Exchange Commission (SEC) Chairman Jay Clayton, in his written testimony released the day before the scheduled hearing, called out the now-rampant token sale, or initial coin offering (ICO) which has become a convenient fundraising method for scammers online.
"There should be no misunderstanding about the law. When investors are offered and sold securities – which to date ICOs have largely been –they are entitled to the benefits of state and federal securities laws and sellers and other market participants must follow these laws." He adds that just because a token is branded as a "cryptocurrency," that does not guarantee that it will not fall under securities.
A lot of "gaps" to fill but nothing we haven't handled before
Overall, while officials express concerns about "gaps and vulnerabilities" in terms of security and prevention of illegal activities, it seems everyone is onboard—cryptocurrencies and blockchain technology are here to stay. Supporting legislation and law enforcement just need to catch up.
And based on the testimonies of different officials, they are up for the challenge.
Mythili Raman, acting assistant attorney general for the Criminal Division, says that much like with previous technological disruptions, law enforcement has a track record of catching up—and getting ahead of—new age crime.
"Your (Sen. Carper's) first question was whether we can keep up with the changing technology and I do think that law enforcement has proven itself to be nimble and aggressive and willing to work together not only with agencies here in the United States but abroad in order to effectively combat the threat," Raman said.
"There are specific challenges that are inherent to virtual currencies that we are remaining attuned to. The anonymity is certainly one that we are paying attention to…There are issues with difficulty in obtaining customer records and a host of other difficulties and challenges that go along with investigating global organizations but I think as our track record shows, we're up to the challenge and we're continuing to work together to ensure that we are innovating as criminals are innovating and that we stay one step ahead of them," she asserted.
But ultimately, it was Commodity Futures Trading Commission (CFTC) Chair J. Christopher Giancarlo trying to explain "HODL" to a roomful of executives that won a lot of crypto fans yesterday, with his Twitter account exploding from less than 5,000 followers to almost 20,000 followers as of last check.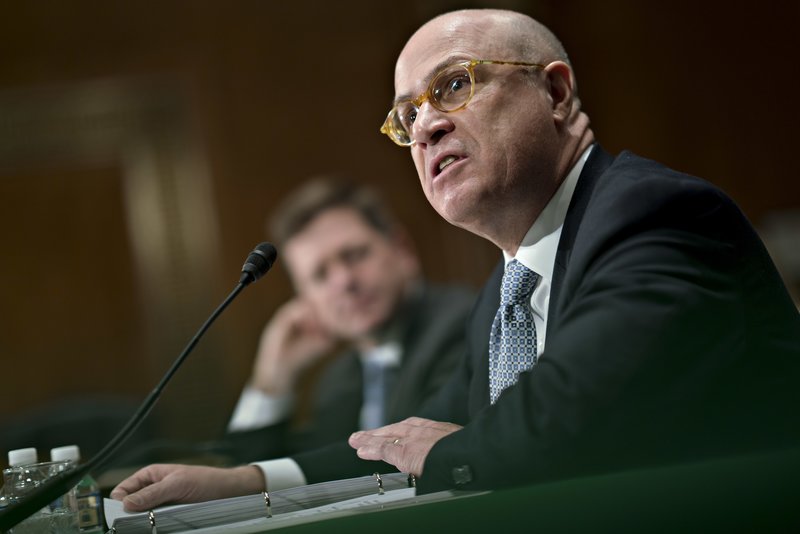 Giancarlo believes that the legislation to be passed down now should be made in consideration of the new generation.
"It strikes me that we owe it to this new generation to respect their enthusiasm about virtual currencies with a thoughtful and balanced response—not a dismissive one. And yet we must crack down hard on those who try to abuse their enthusiasm with fraud and manipulation."
Watch the hearing below.
New to Bitcoin? Check out CoinGeek's Bitcoin for Beginners section, the ultimate resource guide to learn more about Bitcoin—as originally envisioned by Satoshi Nakamoto—and blockchain.