The first time I met Craig Massey I thought to myself, this guy reminds me of my favorite online gambling industry pioneers…his energy is the same. He would fit right in with them!
For sure this is what drew me to Massey, founder and chairman of Satoshi Block Dojo, from the start. I absolutely adore his energy; it feels like home. I also adore the Satoshi Block Dojo mantra. It reminds me of the Bodog Brand's infamous "Work Hard, Play Hard" slogan that us old-school online gambling professionals could never get enough of.
But let's take a minute to understand what exactly the Satoshi Block Dojo is and what their "Cohort One Welcome Day" was for.
Satoshi Block Dojo, or "Dojo" for short, is a London BSV Blockchain incubator founded by Massey who is a British tech entrepreneur. We already knew Massey and the Dojo team were good fun after their official launch party in August of 2021, but now we get to see the Dojo team literally put their money where their mouth is.
On January 15, 10 new BSV startups made their way to the Dojo offices to kick off a three-month incubator program with a special Welcome Day organized by Massey and team.
Introducing the Dojo's CEO and founder, Craig Massey–a trailblazer who has successfully founded 7 startups, 5 of which were B2B SaaS companies which he has successfully exited.#startup #entrepreneur #BSV #incubator pic.twitter.com/Lc3HAFLld8

— Satoshi Block Dojo (@Block_Dojo) January 21, 2022
"They'll be based in an office in East London where they'll be given every help possible to progress their business ideas and get advice from experienced entrepreneurs and other experts. At the end of the programme, they'll have a chance to pitch their businesses to investors and hope to get backing to take them to the next level," Massey revealed.
"The Dojo programme is an intense 12 weeks of training, where we take very nascent business ideas and turn them into fully fledged and very professional, tech startups," he explained.
The 10 startups that make up "Cohort One" include 19 founders from around the world, coming from locations such as Cameroon, Guatemala, Poland and Wales. In an effort to facilitate bonding between founders and the 18 Dojo team members (including associates), Massey and his team hosted a day full of creative activities.
"The Welcome day is to set-the-scene in a really fun and relaxed way, that involves interaction from all the participants. This included a long lunch over delicious food and wine, where we mixed up the teams so that everyone got to know each other better," explained Massey.
"We also organised an after-party at one of my houses and had guitarists and singing and lots of food and drink, which finished at 4 a.m.—so that definitely helped to bring more laughter and fun into the Welcome Day," he added.
The day also included an inspirational welcome speech from Massey, brief company intros and an exercise called "Pecha Kucha," a traditional Japanese storytelling format. In this case, every member of the Dojo team and each of the startup founders created 10 slides and had 20 seconds per slide to explain its meaning to the group.
One of the events lined up during the Welcome Day is the PechaKucha session where the Dojo team, Founders and Associates were challenged do a presentation under a time limit of 20 seconds per slide.#technology #blockchain #BSV #NFT #Web3 #Metaverse #startup #incubator pic.twitter.com/gvxDcAPCPP

— Satoshi Block Dojo (@Block_Dojo) January 20, 2022
When asked what her favourite memory from the welcome day was, although she had many, the Dojo's Chief Operating Officer Osmin Callis chose the Pecha Kucha session as her final answer.
"We got our first insights into the personalities and motivations of each individual joining the Dojo and they got to know the Dojo team as well. They also started to really connect and bond with each other. There is already a very high level of trust and of course, commitment," she said.
The three-month program officially began on January 17, with each week featuring one-on-one meetings, lunches, workshops, masterclasses and bootcamps for the founders.
"There will be so many firsts to experience alongside the teams in the cohort! I'm really keen to see the first pivots, looking forward to the first mentor magic sessions, the first cut of MVPs, first investor pitch day!" shared Callis.
Alongside all the hard work over the course of the next three months, the beloved "Work Hard, Play Hard" mentality will, of course, continue.
"In my opinion, having fun and being successful are not mutually exclusive, so having socials and team games is a definite part of the overall programme," Massey added.
"Creating a team game, where they work with a bunch of strangers, is always interesting to see the different personalities and how they perform under pressure," he said.
"But mainly the games are all silly nonsense, largely designed for them to have fun and get to know each other better, while doing something typically, way out of their comfort zone. Watch this space, the next team game is on Thursday, March 10," Massey revealed.
Watch this space is right as I will be a judge for the next team game, and you can expect a full report from the day! In the meantime, let's hear from some of the Founders themselves on what they thought of the Welcome Day and why they are so excited to be a part of the Dojo magic.
Fondest memories from the Welcome Day
"I think the live sharing from Craig's experiences. Although one would not imagine that it can happen, but it gives a good insight to do a 360 check all the times," said Kevin Chinniah, of Sattva Meta.
"Meeting Charles Miller! Was lovely to shake his hand and have a chat!" said Richard Boase, of Ninja Punk Girls.
"People—lots of people—not breaking any laws! It's been a long, long time :)" said Charles Symons, of Buzzmint.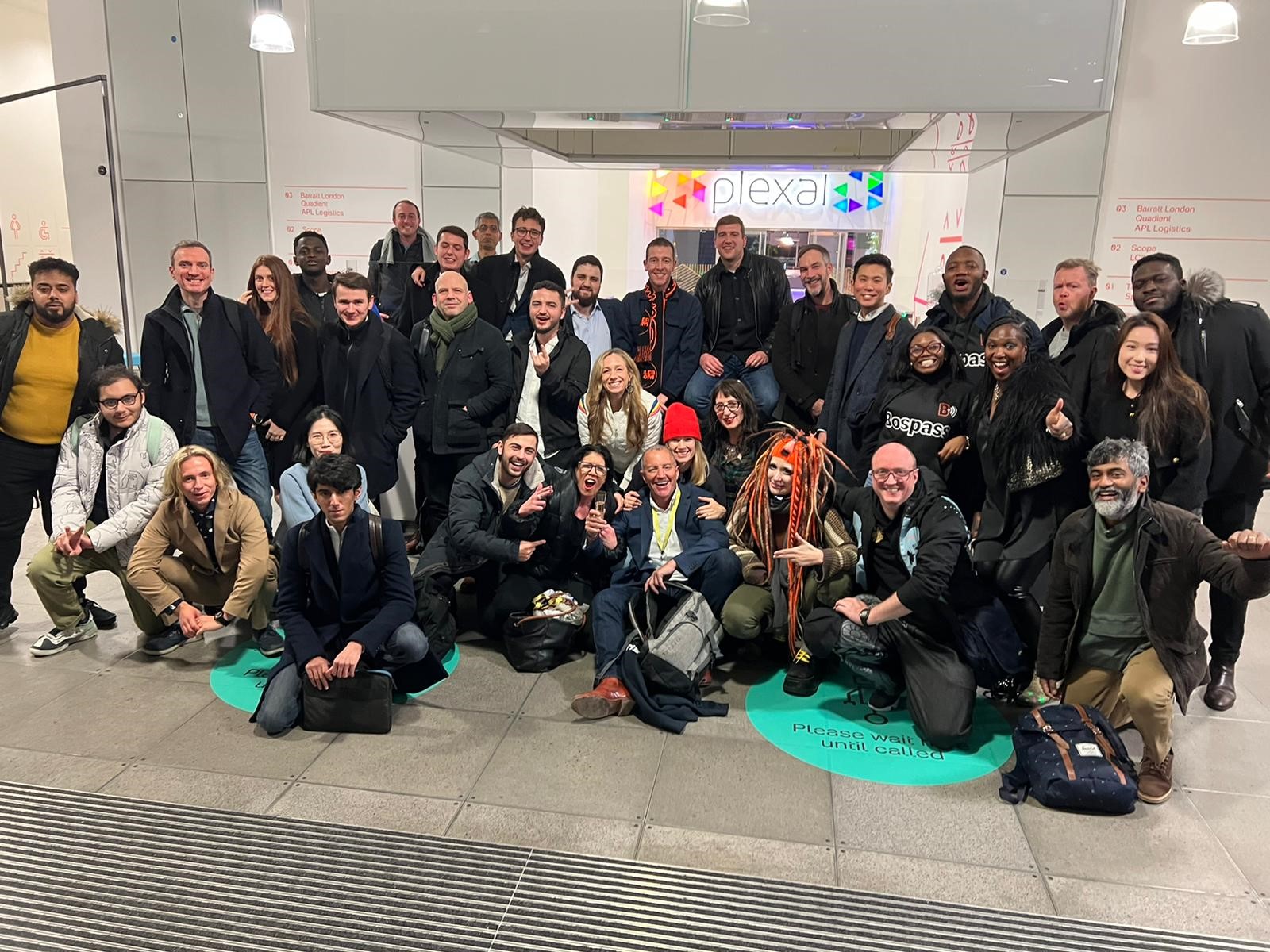 "My fondest memory of the welcome day was doing our PechaKucha— we got to understand more about the people behind the ideas and have a bit of fun with each other. Great way for us to break the ice and learn more about our Cohort," said Sam Gibbon, of Hedone.
"Seeing people from diverse backgrounds chatting and mixing with each other like one family on the very first meeting; in particular, the family atmosphere on the deck of the special service bus which transported everyone to Massey's house on that evening. Because that's the sort of family life I enjoyed back in Nigeria. I felt at home," said Laura Igwe Odii, of +App.
"Learning about all the other businesses and entrepreneurs, and supporting each other," said Laura Igwe Odii, of +App.
"The journey on the old red London bus was awesome. Even in the modern day we still rely on the old technology!" said Matthew Foster, of CosmosX.
"The most pleasant moment of the first day was the realisation that we are among people with similar dreams, people who are ambitious, but at the same time people who are kind and eager to help. We are proud to be part of a community of free and innovation-focused people," said Michael Scislowski, of Soundoshi.
The most exciting aspect about being a part of Satoshi Block Dojo Cohort One
"The challenge to be part of the first cohort leading the example and be part of the potential leading technology that will revolutionalise the whole industry," Chinniah said.
For Boase, he's "excited to experience the program myself and get exposure to all these great mentors!"
"First mover advantage in the most exciting space within blockchain plus being able to feed back into the next cohort—I think the opportunity to be able to help others make BSV as successful and exciting as is possible is just about as important as the opportunities themselves!" Symon said.
"Being here at the start of something exciting. Blockchain will be utilized by all industries in the future, it's inevitable and I'm so grateful to be with a group of like-minded entrepreneurs and amazing mentors. It's only been a week, but I know I've made some lifelong friends thanks to the Dojo!" Gibbon said.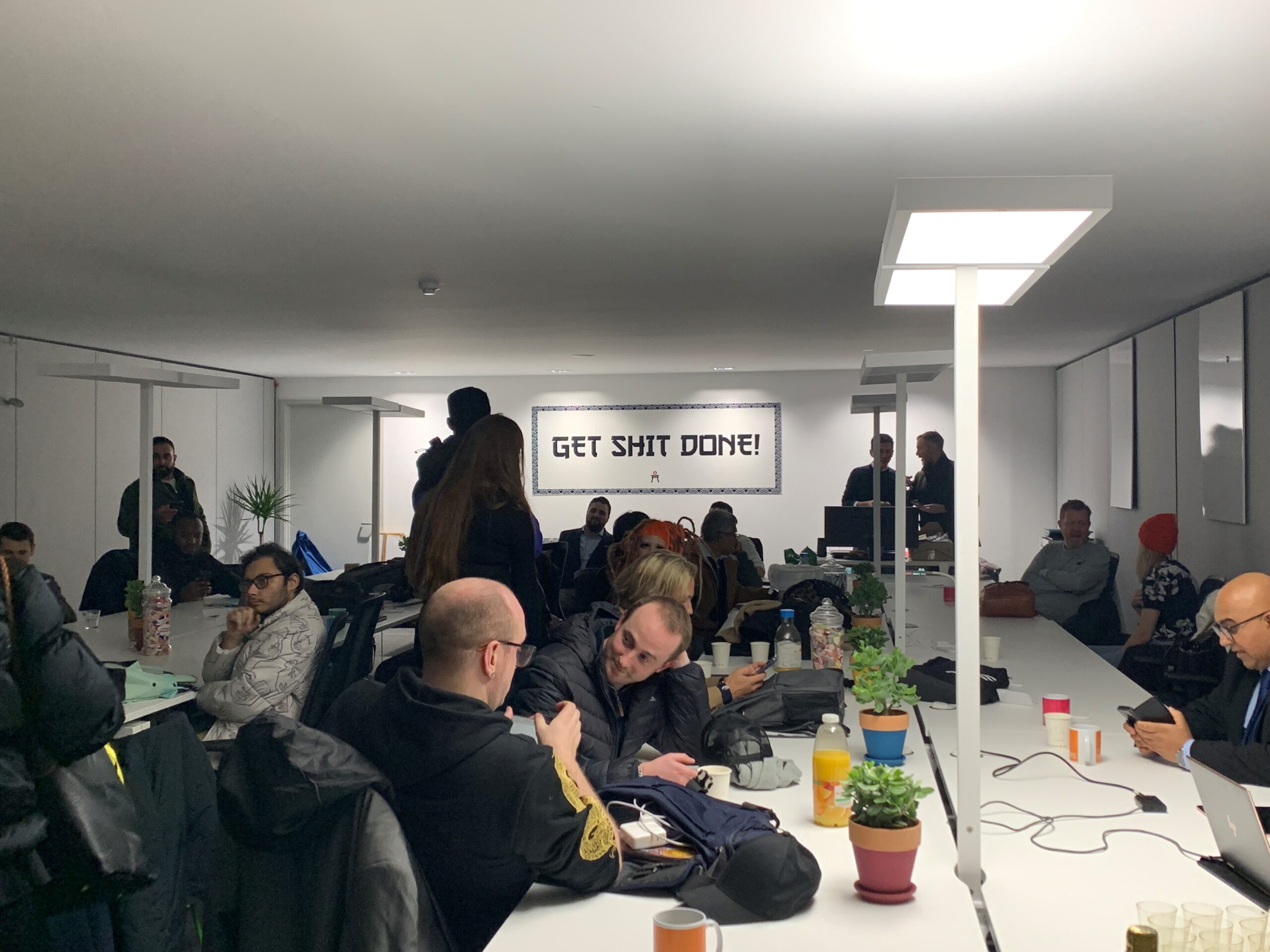 For Odii, it's "the support that the Dojo provides, comes in many forms and goes well beyond just raising start-up funds, which is very exciting."
"The chance to learn from the Dojo leaders, other entrepreneurs and to learn more about Bitcoin SV tech, business skills and set us up to build and launch a successful app this year," Odii said.
CosmosX's Foster said, "Being part of something new is always exciting and the challenge is what draws me in and drives me forward."
And for Soundoshi's Scilowski: "The things that excite us the most are: the opportunities we feel are offered to us, and people with a wealth of knowledge and experience that enable us to understand the business world better and avoid mistakes that are often made by freshers."
Watch: Satoshi Block Dojo opens doors to next generation of BSV entrepreneurs
New to Bitcoin? Check out CoinGeek's Bitcoin for Beginners section, the ultimate resource guide to learn more about Bitcoin—as originally envisioned by Satoshi Nakamoto—and blockchain.