Nassim activated NFT minterhttps://t.co/37QAV1Nuye

Thanks @nntaleb

— RelayX (@relayxio) June 10, 2021
Nassim Taleb's keynote speech at CoinGeek Zurich triggered the launch of a Non-Fungible Token minter by RelayX. Users can now mint up to 300 numbered NFTs in a few clicks. The initial version of the minter is limited in supply and image size capabilities, but these are technical issues that will be overcome in time. Check out RelayX blog post for more details here.
View a tutorial on how to mint here by Liam Chai:
The minter supporting links to the on-chain files is a step forward in countering the silly implementation of NFTs on other chains, with pointers to files on private servers or IPFS. Additionally, the cost to mint is quite low, only around 600 satoshis for the contract definition and 300 satoshis per NFT minted. The per NFT cost will lower as demand increases to drive the dust limit across the network.
Example contract definition transaction: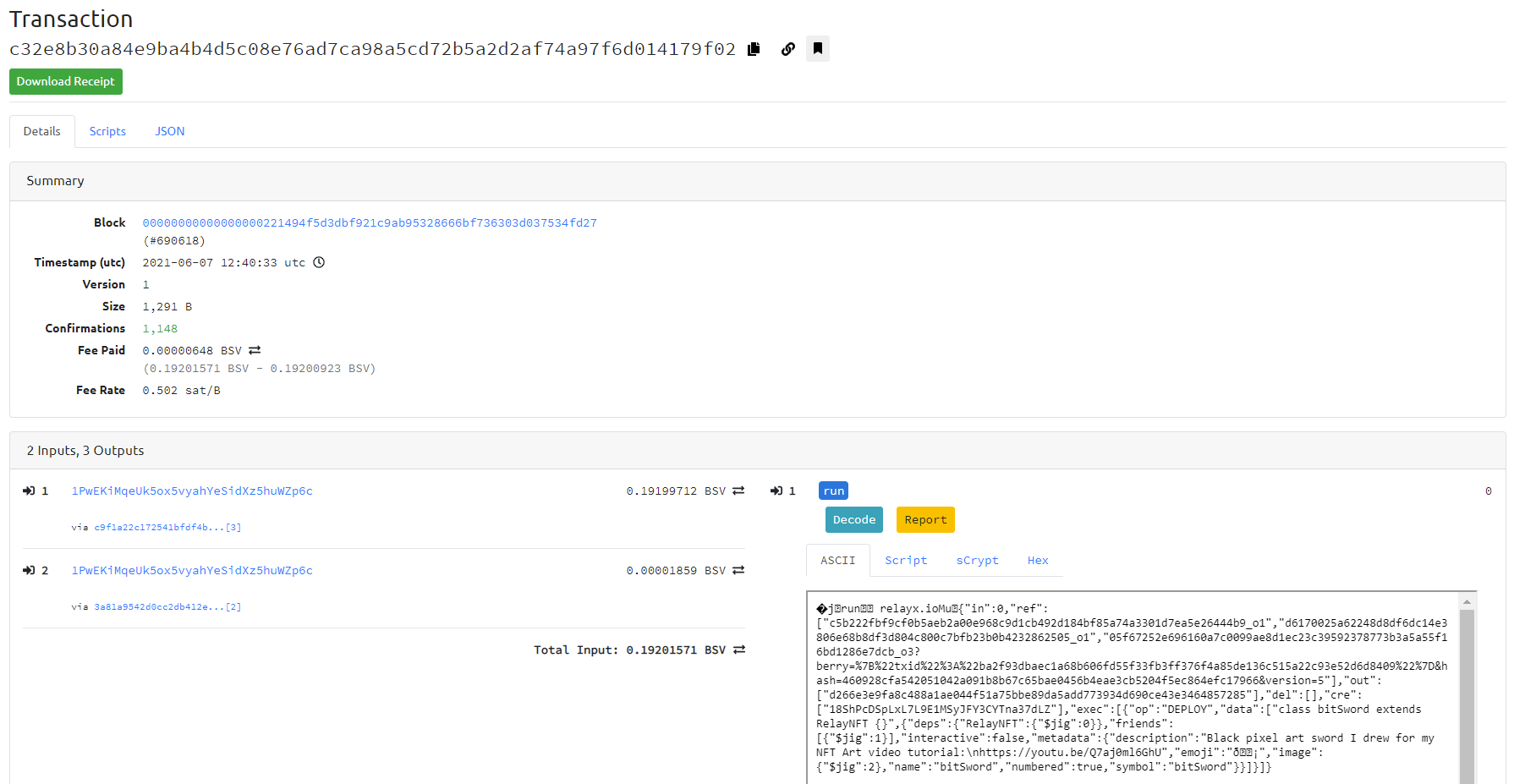 Example minting transaction: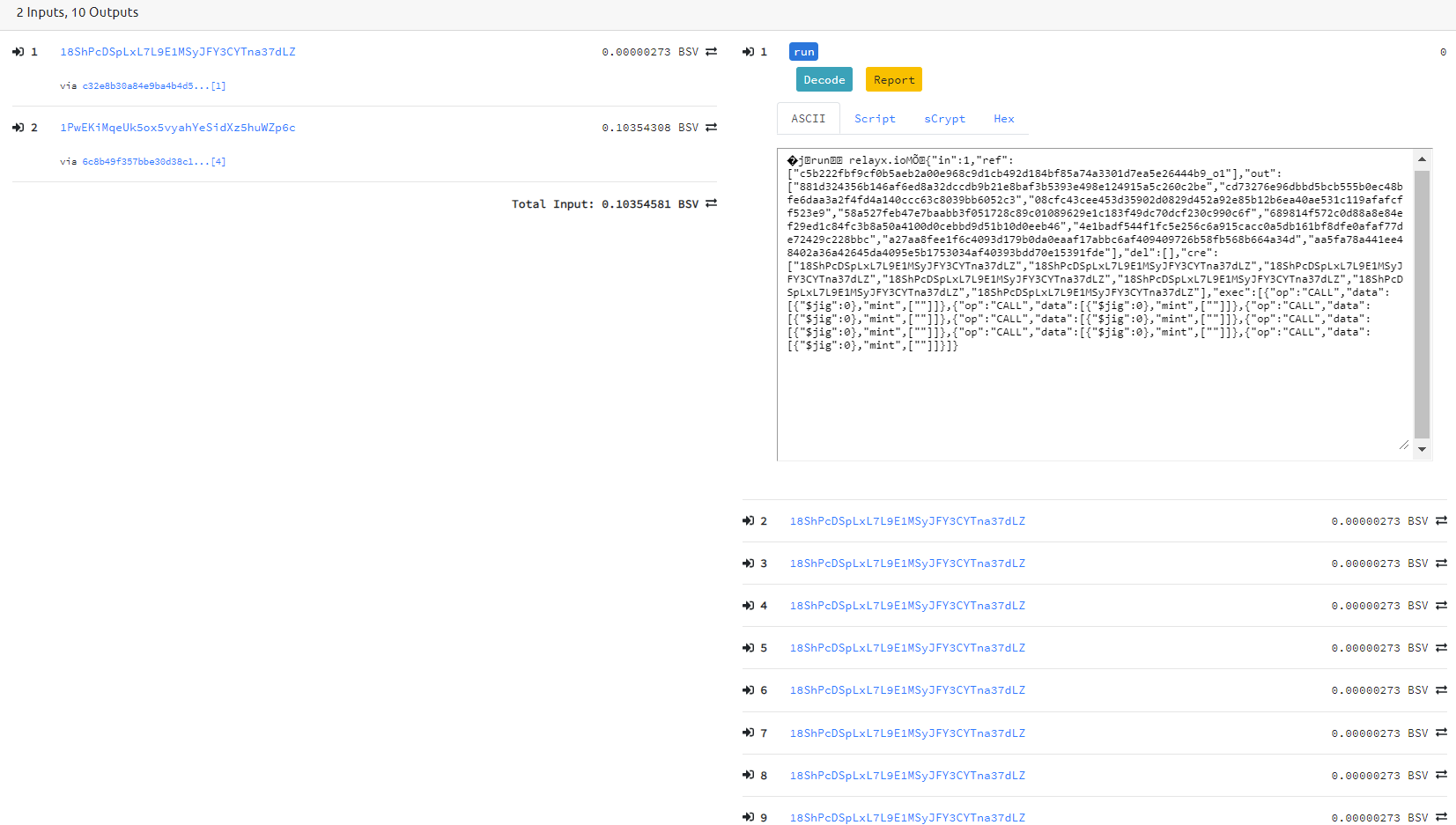 Upon minting users can immediately list their NFTs for sale or send distribute to others via their RelayX paymail. Art/GIF NFTs seem to be the popular use-case thus far but we are also seeing quite interesting mints.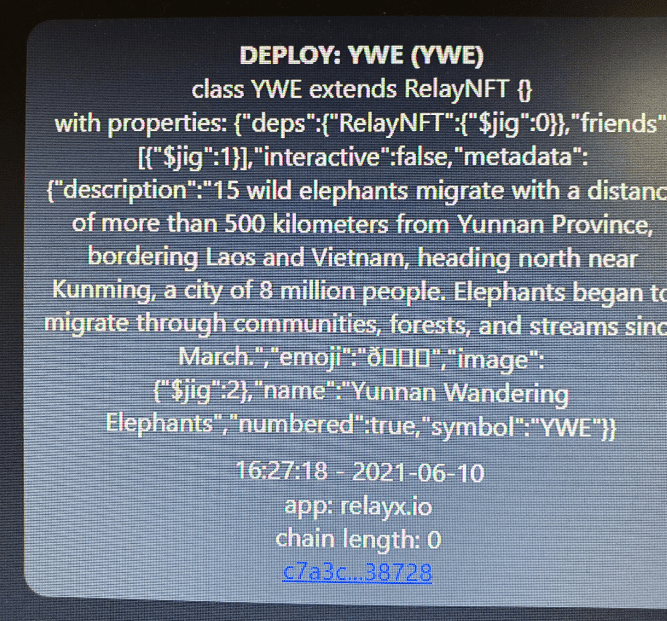 I managed to snag photo of this with my phone while checking what people were minting shortly after the launch. I have no idea what these NFTs are for, but they look interesting! Beside the art NFTs, we have seen Liam launch NFTs for his meditation class. I also released QandA tokens that were redeemable for a question on a session I recorded for my YouTube channel.
Just before the public launch, ShuaKoozies were made available for purchase. Mandeep, the artist who dropped two songs—the Satoshi Bop and SHUAAA earlier in the week had profound comments about the koozies: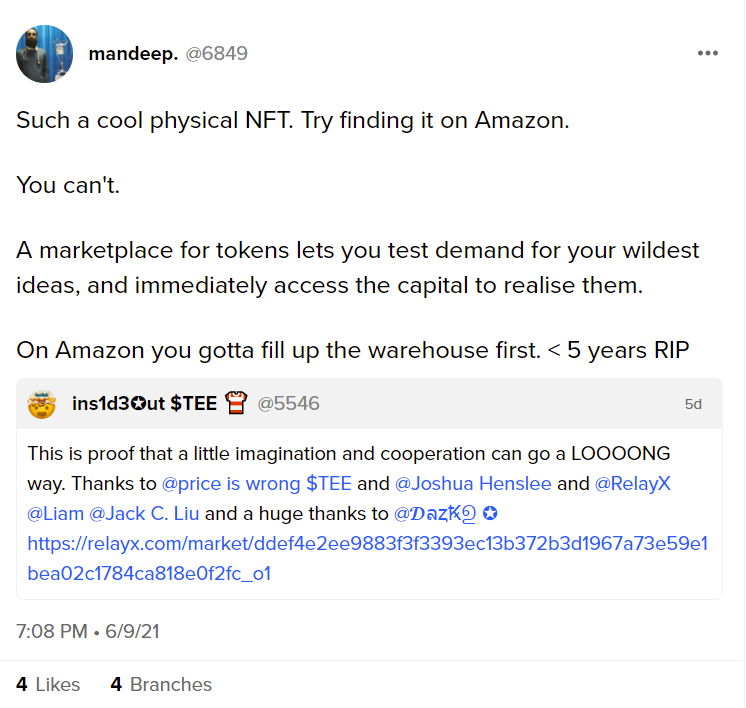 While critics may look at these tools as naïve, simple implementations the creativity that is enabled cannot be understated. In the ShuaKoozie example, there is no need to purchase the physical product upfront, taking a risk of holding the bag in terms of inventory. Physical product can be pre-sold on the RelayX exchange, allowing the market demand to inform the entrepreneur exactly how many units need to be created and/or shipped.
If the product has no demand, then the financial risk amounts to only the Bitcoin transaction fees paid, (pennies) which is substantially less than the capital risk of taking delivery of product not knowing how many will sell. Furthermore, the formation of the secondary market will inform all participants if the supply or price was too high or low—as well as trend towards the actual market value of the product or service. Speculators do have a role here, but these should be viewed as entrepreneurial risks, not HODL'ing for some token to 'Number go up.'
Minting goods and services on @relayxio has been unleashed.

1. Don't buy any of them
2. Don't believe any of them will go up in price
3. Be extra cautious. Assume any being sold to you is not real.

This is like first day eBay allows sellers to create listings.

— Jack Liu (@liujackc) June 10, 2021
This is just the tip of the iceberg in terms of what is possible with this model. Unlike the current financial system and other blockchains, we on BSV are not bound in chains by the whims of central planners. Because of the near-zero cost, near-instant market feedback and allowing liquidity to emerge in places not possible before, entrepreneurs will be able to constantly iterate and fail until they succeed in hopes to achieve their most ambitious dreams.
New to Bitcoin? Check out CoinGeek's Bitcoin for Beginners section, the ultimate resource guide to learn more about Bitcoin—as originally envisioned by Satoshi Nakamoto—and blockchain.