The Philippines has been ramping up efforts to achieve digital transformation, with experts believing that attaining such a feat would allow the country to establish financial inclusivity.
In previous blockchain conferences that took place in the country, education has always been the highlight of the events. Industry leaders argue that providing Filipinos with adequate knowledge of emerging technologies would help drive blockchain adoption in the country and help create useful and affordable financial products and services for every demographic in the long run.
While this rings true to many, some experts in the field of finance believe that leaders and businesses often overlook the simplest form to attaining financial inclusion—improving existing platforms essential to Filipinos in their daily lives by leveraging newer technologies.
In the Philippines, where nearly 40.7 million people are employed as of the end of 2022, Filipinos rely heavily on banking services, especially in the advent of digital banking, stressed Mike Singh, Chief Commercial and Revenue Officer of UnionDigital Bank.
Speaking at the FinTech Revolution Summit on May 25, Singh said while traditional banks have gained the public's trust, banking penetration in the Philippines remains low because of two things: intimidation and the costly process of maintaining an account.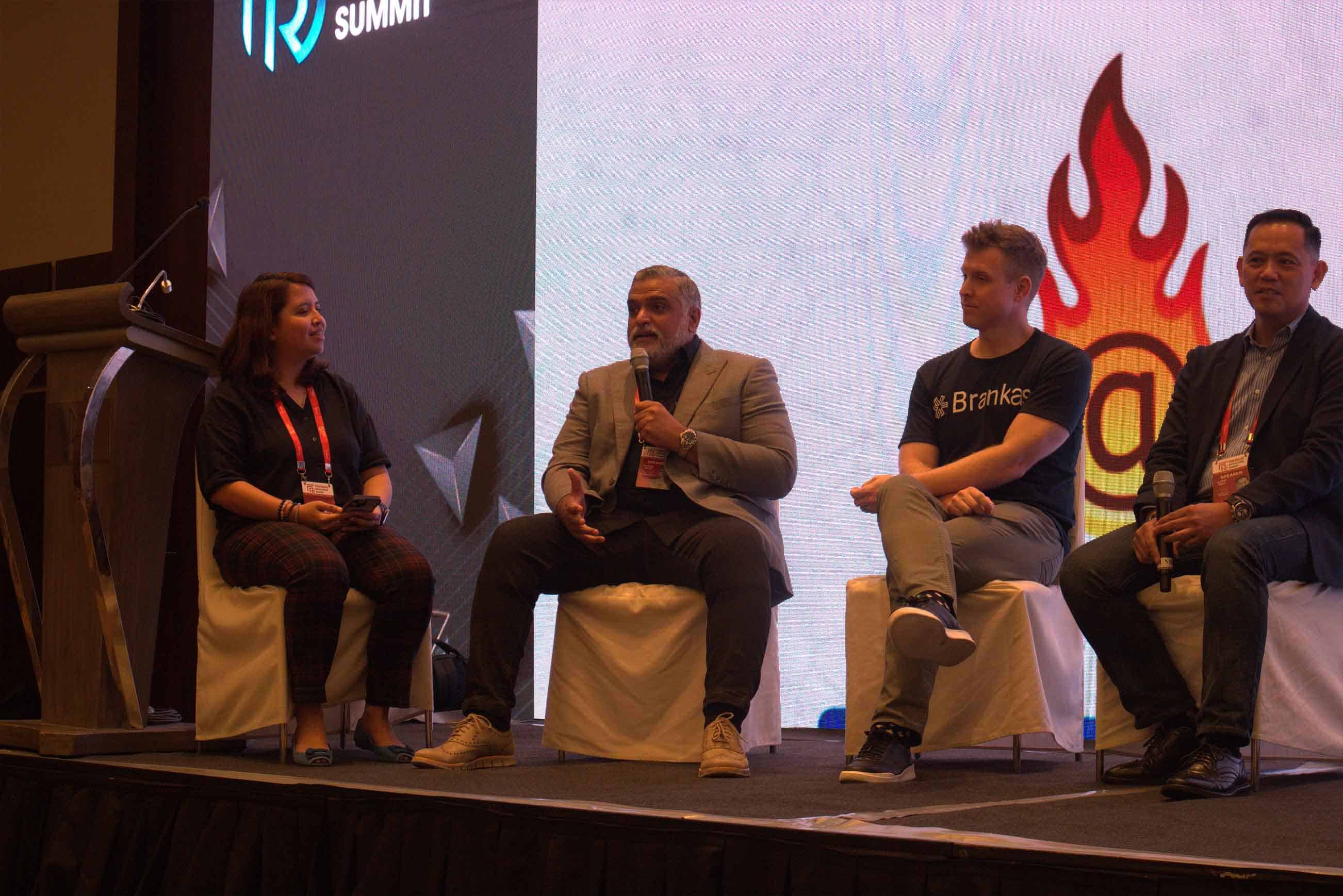 This is particularly true for those with 9-5 jobs and those in the lower social class bracket.
"There's intimidation of walking into a branch. In addition to that, there's minimum balances required to open an account," Singh said, stressing that these balances are crucial to keeping traditional banking operations running.
Recent data shows that 53% of the country's adult population, or 41 million Filipinos, are unbanked. Singh and fellow panelists working in the financial sector believe this figure could improve with digital banking.
The rise of digital banking
In early 2020, the world came to a standstill when COVID-19 spread like wildfire to all corners of the globe. While the pandemic has revealed cracks in the global health sector, it allowed the Philippines to kickstart its digital transformation, with millions of Filipinos cooped up in their homes, and their main communication was via mobile phones and the internet.
This gave rise to Play-to-Earn (P2E) games such as Axie Infinity, Pegaxy, and My Defi Pet and has introduced Filipinos to "crypto" investing. The country's young and tech-savvy population was the key driver of these innovations, said Albert Tinio, Co-Chief Executive Officer and Co-founder of GoTyme Bank.
These developments in the technological landscape proved that an individual's social status does not determine whether they could have access to a particular service, so long as they have a mobile phone and an internet connection. This is the beginning of financial inclusivity in the country, noted Tinio.
Apart from promoting financial inclusion, digital banks have made it easier for Filipinos to do transactions, said Tinio, adding that this allowed institutions to "get banking out there" at minimal costs.
Singh chimed in, saying that digital banking also made it easier for Filipinos to build their credit.
For Noventiq Cybersecurity Lead Joann Magcalas, the only pain point that digital banking services face is maintaining security and transparency, especially with the amount of data they are handling.
She noted that digital banks should make use of newer technologies to build digital solutions that would safeguard their clients' data while remaining compliant with the law.
Meanwhile, HPS Regional Director Asia Karsten Kemna said that improving customer service is crucial to onboarding Filipinos. Whatever benefits that clients of traditional banks get should also be able to be provided by digital banks, he said, adding that making online transactions more seamless and user-friendly to underserved communities would help promote the system.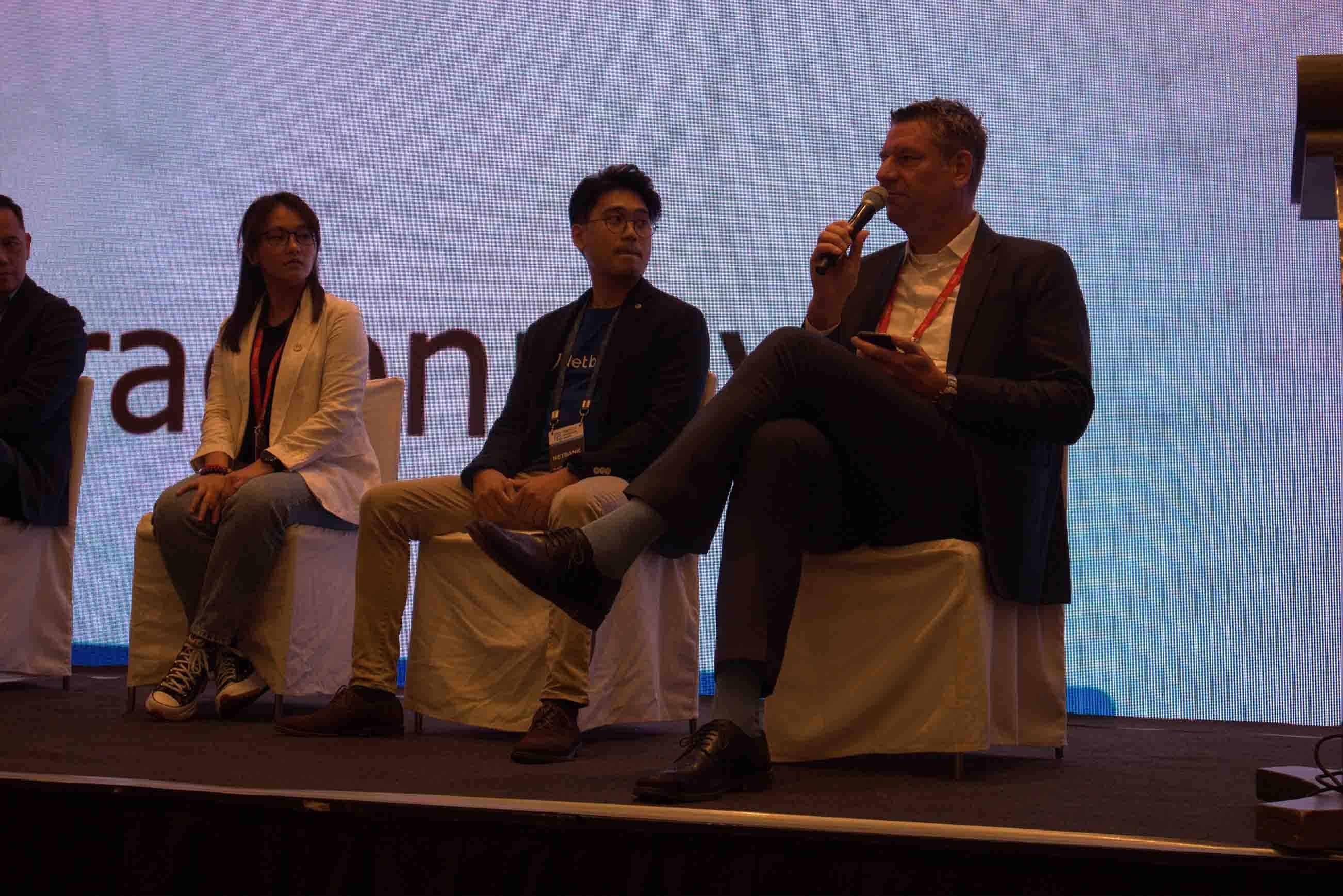 Kemna pointed out that digital banks should have a different approach to get people to adopt their services, noting that there are users who have been using traditional banking for decades now; some are fluent in tech, while others are not privileged to have experienced having a bank account nor have been introduced to innovation such as this.
Are we there yet?
More than three years since the COVID-19 pandemic, many Filipinos have fully gone or attempted to go cashless. But with the rising popularity of digital banking services in the country, has the Philippines finally achieved digital transformation in the finance and banking sectors?
For Brankas CEO and Co-founder Todd Schweitzer, the country has a long way to go but stressed that there is undeniably traction.
"We have some outstanding version two players that are building great digital experiences and looking at how do they provide embedded experiences outside of the bank," Schweitzer said, pertaining to third-party apps and digital banking platforms.
Tinio agreed but emphasized that digital transformation comes hand-in-hand with developing regulatory frameworks.
"The onus is on us now as we move ahead to start educating our regulators, and I don't mean just the central bank," he said.
"I personally feel that the Philippine central bank has a very open mindset and very progressive in thinking. So, they realize that we want the mandate of increasing or advocating for financial inclusion, and to enable that, we need to transform digitally. And they're building that kind of advocacy…into the regulations in the circulars that they're now crafting," Tinio concluded.
Meanwhile, NetBank Co-founder David Dela Paz urged governments to use emerging technologies, such as artificial intelligence (AI), to spur the country's digital transformation. He highlighted that leveraging AI could improve the country's financial literacy while helping banks analyze customer behavior, allowing financial institutions to develop a more personalized service to the public.
Watch BSV Stories: Don't be surprised if the Philippines becomes the global blockchain hub
New to blockchain? Check out CoinGeek's Blockchain for Beginners section, the ultimate resource guide to learn more about blockchain technology.