Most people often think that adopting a nomadic work lifestyle entail having a stable and speedy internet connection, and with the current internet infrastructure in the Philippines, is this achievable?
Baybayin Hub Founder Orly Darnayla says it is. In fact, the Philippines has, for years, been making efforts to become an ideal hub for local and foreign remote workers, and one such effort is modernizing infrastructure to ensure that it can provide a reliable and fast internet connection not only at the heart of Metro Manila but even in far-flung regions.
This effort did not go unnoticed. In 2022, the Philippines was hailed as having the fifth fastest internet connection in Southeast Asia by internet analysis firm Ookla, placing below Vietnam (4th), Malaysia (3rd), and Thailand (2nd), which are considered to be its rivals in top destinations for remote workers.
But this is only the beginning for the Philippines, with Darnayla saying that workers could expect greater internet speed with the introduction of Starlink and with telco operators bumping up their offers as competition in the market heats up.
In an interview with CoinGeek, Darnayla noted that while having a fast, stable internet connection is critical in shaping the country as a digital nomad haven, it's only a fraction of what workers transitioning to a nomadic lifestyle should consider. Nowadays, having a conducive work environment is equally important as having a stable internet connection.
With their crystal blue waters and laid-back atmosphere, beaches are often the top choice for digital nomads, especially those coming from Metro Manila, known for its heavy traffic and towering skyscrapers that have now become an eyesore. This is where provinces like La Union and Siargao are taking the lead.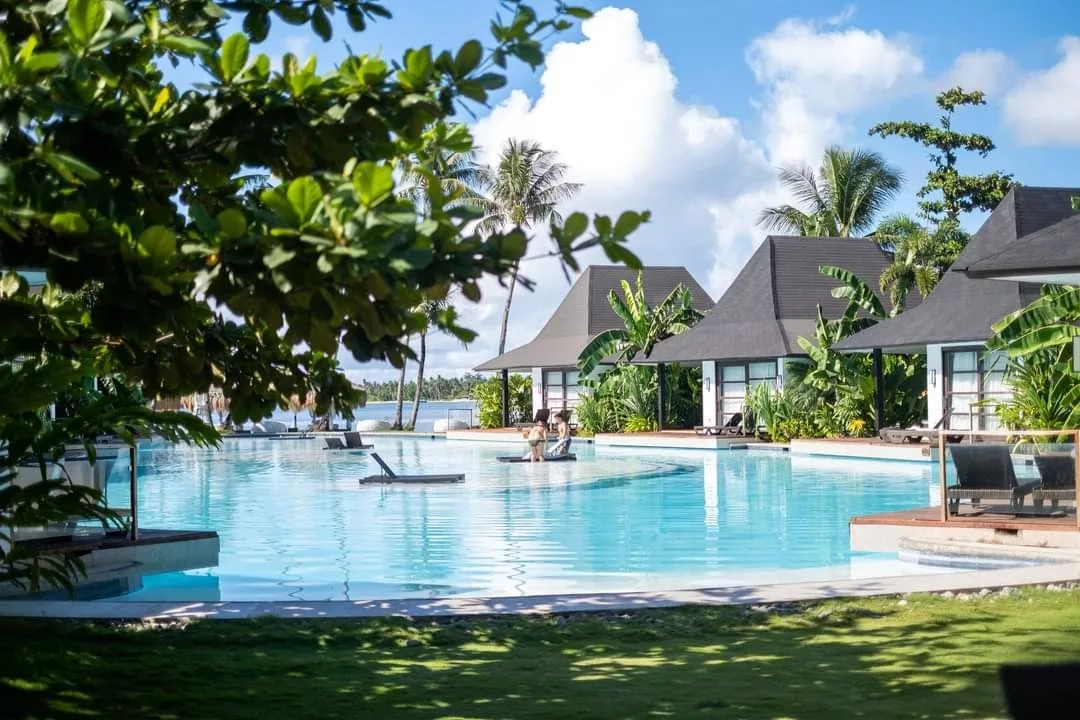 Darnayla, the man behind the Digital Nomads & Entrepreneur Beach Club PH, said many freelancers and those who needed a quick getaway but couldn't leave their work behind choose La Union as it is relatively closer to Metro Manila compared to other top destinations such as Cebu, Palawan, and Boracay.
"It's much affordable and cheaper; even if you just take a bus, it will cost you only 650 pesos or 700 (pesos) to get there (La Union)," he said in a mixture of Tagalog and English, adding that the notion that the internet speed in provinces is slower compared to metropolises doesn't ring true anymore after significant improvements in infrastructure.
As a local in La Union, Darnayla said the majority of remote workers in the province are from Metro Manila, several of whom opted to migrate to enjoy what the region has to offer.
"There's a lot of interest in trying this kind of lifestyle because they realized, because of [the] pandemic, that money returns and time doesn't," he noted. "[It's] more on the practicality; more on convenience and the availability and accessibility that's why there's a lot of digital nomads or digital workers and entrepreneurs going to La Union."
But while La Union already has the resources it needs to lure in more remote workers, Darnayla and his team in Baybayin Hub continue to make efforts to promote the island and neighboring Siargao as a digital nomad haven by collaborating with its partners for various programs that seek to address the growing demand of remote workers in the region.
"We are very customer-focused-eccentric. Meaning to say, because we know our ideal audience or clientele and guests, which is digital nomad remote workers, we literally design programs for them… conducting a series of events for remote workers, digital nomads, and partnership and collaboration, and we consistently do this both online and offline to drive traffic and grow our members and our community."
Examples of these programs include the "Digital Nomad Weekend Festival" and "Work, Stay, and Adventure." Darnayla added that his team also organizes meetups to help freelancers and digital nomads grow their connections and has joined hands with universities to help promote the nomadic lifestyle and the future of work.
Digital nomadism is happening now across the country
Darnayla emphasized that in Baybayin Hub, their focus is on growing their community and providing their members' "wants."
"Having a nomadic lifestyle, there are also challenges," said Darnayla. "Number one [on the list] is loneliness. That's why in our recent survey asking for feedback, digital nomads still prefer places with community where they could interact and engage."
Aside from having programs in famous tourist destinations like Boracay, Siargao, Cebu, and La Union, Baybayin Hub's goal is to spread its mission to more regions to develop the community and promote digital nomadism in the private sectors, local government units (LGUs), and the younger generations.
"We decided to make it across the country, and we partnered with them [LGUs and private sectors]. And of course, we're promoting the future of work and travel, innovation and Web3 as well because the technology and innovation is so fast…Digital nomads, remote workers, and entrepreneurs are part of the ecosystem," he pointed out.
Like many organizations, Darnayla said getting support from the national and local government helps Baybayin Hub achieve its goal of promoting digital nomadism.
He exclusively told CoinGeek that Baybayin Hub has recently garnered the support of the Department of Information and Communications Technology (DICT) while there is an ongoing discussion on how to further collaborate in broadening the market at the local level.
Darnayla said the support came following the government's realization that remote working and living a digital nomadic lifestyle also contribute to the economy by luring in not only foreign remote workers, which helps the tourism sector but also helps get the Philippines more investors.
Changing the workforce ecosystem
The Philippines is a country most proud of its diverse workforce known worldwide. In fact, the employment rate of the Southeast Asian country increased by 95.3% in March, or equivalent to 48.58 million of the country's population, according to the latest report of the Philippines Statistic Authority (PSA).
Wage and salary workers continue to contribute the largest share at 61.6%, followed by self-employed individuals, more commonly known today as freelancers, who contribute to 27.6% of the employment population. Looking at these figures, can this digital nomad lifestyle encourage employees—most working in cities like Metro Manila or working overseas—to come back and stay in the Philippines?
"A 150% yes!" Darnayla answered with much enthusiasm.
Darnayla sees this lifestyle as a getaway from the bustling and exhaustive life of working for traditional companies in the metro. Sharing that few of their members also came from working in cities, renting apartments, and doing a 9-5 typical job before experiencing the movement.
"We asked [our members], and a majority of them will not go back to their 9-5 and to traveling [back and forth from their office and home]," he said. Darnayla also shared that few of those in digital nomad life were former Overseas Filipino Workers or Balikbayans exploring this kind of lifestyle.
"It's more of a future of work," Darynala noted.
"Once [people] learned about their skills and learned about remote working or being a freelancer, I don't think you'll ever exchange your time [especially] if you're making more revenue. Meaning to say, if you're an employee making around 710 php pesos per day here in the Philippines and foreign employers can pay as much as $15 to $25 per hour if you work remotely, why would you go back to the Deja Vu of the average pay here?" He asked.
Digital Nomad Workation Retreat in Siargao
Concluding the interview, Darnayla briefly summarized what went down during the fourth Digital Nomad Workation Retreat in Siargao last September 18, where a total of 47 international foreign remote workers and entrepreneurs participated.
The program was intended to help showcase Siargao as an ideal hub for digital nomads, help non-natives build connections with their Filipino peers, and learn about emerging technologies that drive the future of work.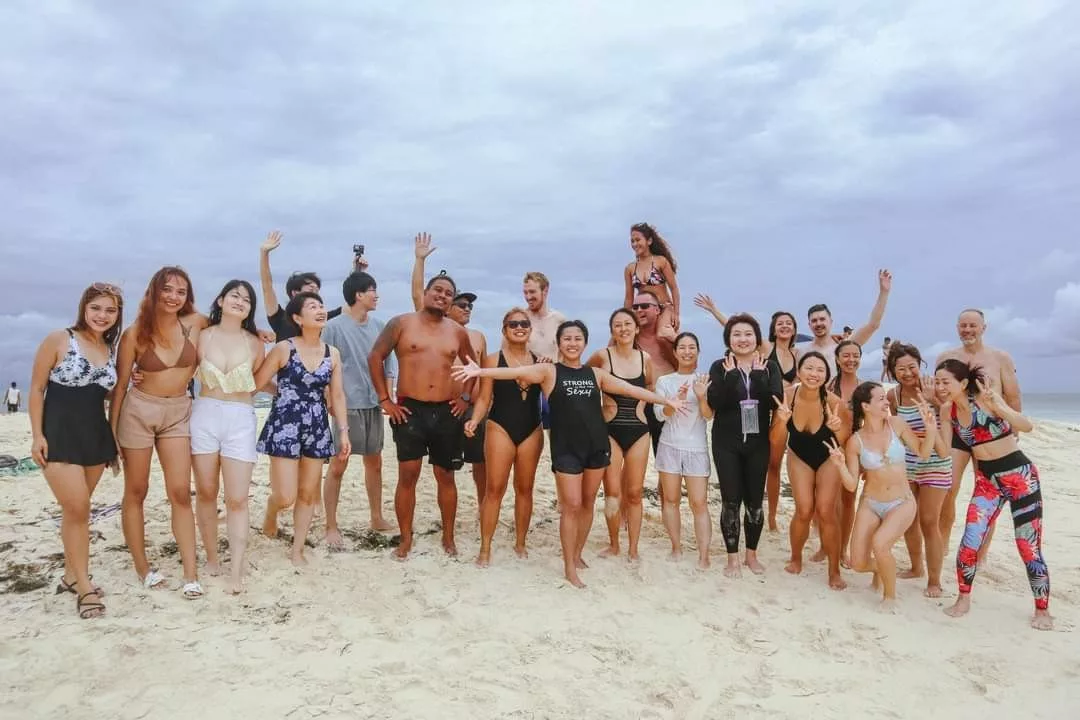 Attendees were treated to a fun-filled week of workshops and a tour of the island, all while conducting their work. The event earned praise from participants and locals who have supported Baybayin Hub's vision since Day 1, leading to Darnayla and his team deciding to scale the program next year.
"The Nomad Workation is growing and…because of this event in Siargao…we are now creating a new digital nomad event," announced Darnayla, who is in a discussion about the upcoming program with authorities from Japan and Hungary that attended the Siargao event as speakers.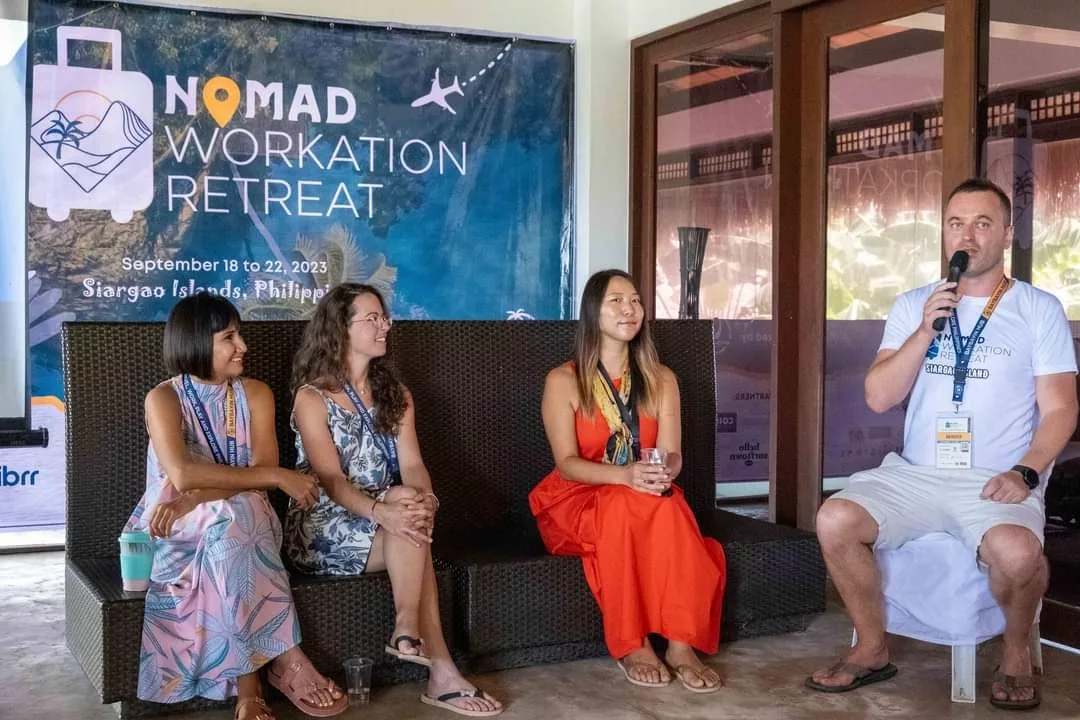 The upcoming "Nomads in Paradise" is expected to breathe new life into digital nomadism in the Philippines, with Darnayla projecting participants of up to 200 delegates when it launches next year.
"We have this kind of program to tell to the world and everyone that [the] Philippines is amazing," he quipped.
The new program is still under wraps, but Darnayla said his team plans to hold it annually, similar to the Digital Nomad Workation Retreat.
Watch: Philippines set to become Asia's digital nomad haven
New to blockchain? Check out CoinGeek's Blockchain for Beginners section, the ultimate resource guide to learn more about blockchain technology.