What guides our decision-making? What can we learn from history to help us predict the future? How can blockchain succeed in an emerging economy? These were among the topics Lorien Gamaroff delved into at the Digital Nigeria International Conference 2023. The Centbee founder also discussed the opportunities that blockchain presents for the world's fastest-growing region.
Selecting the right technology
Gamaroff talked about the factors that determine our decisions, including the type of technology we build on. They include our emotions and history, which shape our thinking. In the digital era, social media plays a significant role, with some influencers shaping the opinions of hundreds of millions. Phenomena like the Dunning-Kruger effect and the paradox of choice also come into play.
So, how do we make the right decisions on technology? Gamaroff believes we must judge all new technology by the same longstanding standards we have adhered to for ages, regardless of how cutting-edge the technology is.
The first consideration is compliance. "Technology has to follow the law," the Centbee CEO told the attendees.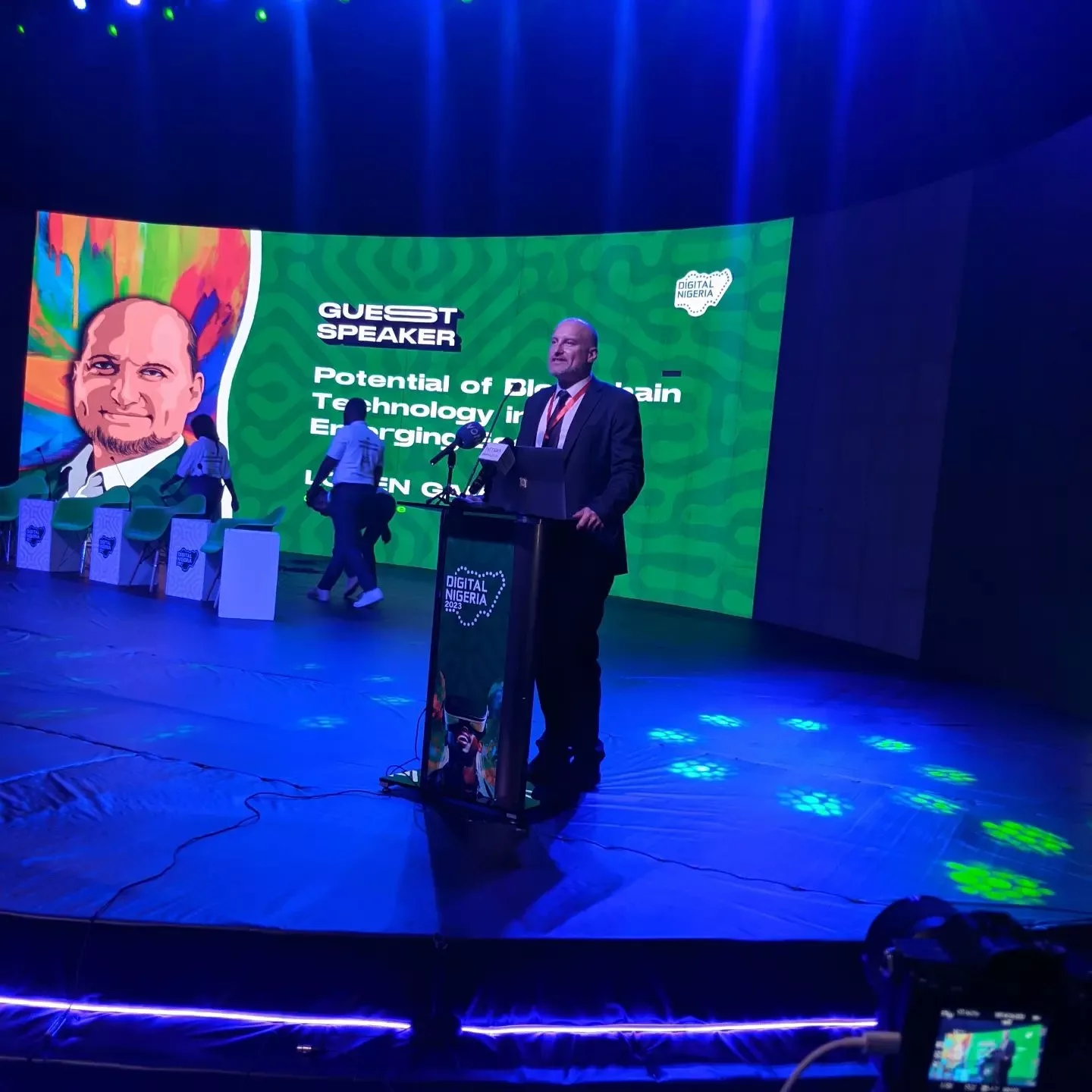 Satoshi Nakamoto created Bitcoin with compliance in mind, he went on. However, after he stepped away, his vision was corrupted, and up came 'crypto.'
"Crypto is an abomination of Bitcoin. It cannot succeed. You cannot have a system that's ungovernable."
Bitcoin, as Satoshi created it and as restored in BSV blockchain, allows users to build compliant businesses, Gamaroff stated.
"We're always going to live in a regulated world."
Blockchain opportunities in an emerging economy
Blockchain could prove critical to the development of Africa, a region that boasts of the world's youngest population, Gamaroff told the audience.
One of the low-hanging fruits is tokenization. Nigeria's government has struggled to promote its eNaira, which it deployed on a private ledger. How about switching to a scalable public blockchain like BSV?
"There's nothing stopping Nigeria from tokenizing the naira," Gamaroff said.
Other blockchain opportunities include issuing and securing certifications in education, healthcare, and other sectors. Blockchain ensures that data can't be tampered with due to being immutable and transparent, giving an extra security layer at a time when cybersecurity is estimated to cost the global economy $10.5 trillion by 2025.
While there's vast potential in all these fields, payments remain the key blockchain application in Africa. Centbee is leading the blockchain payments revolution, offering innovative ways for users to make payments in their BSV across the region.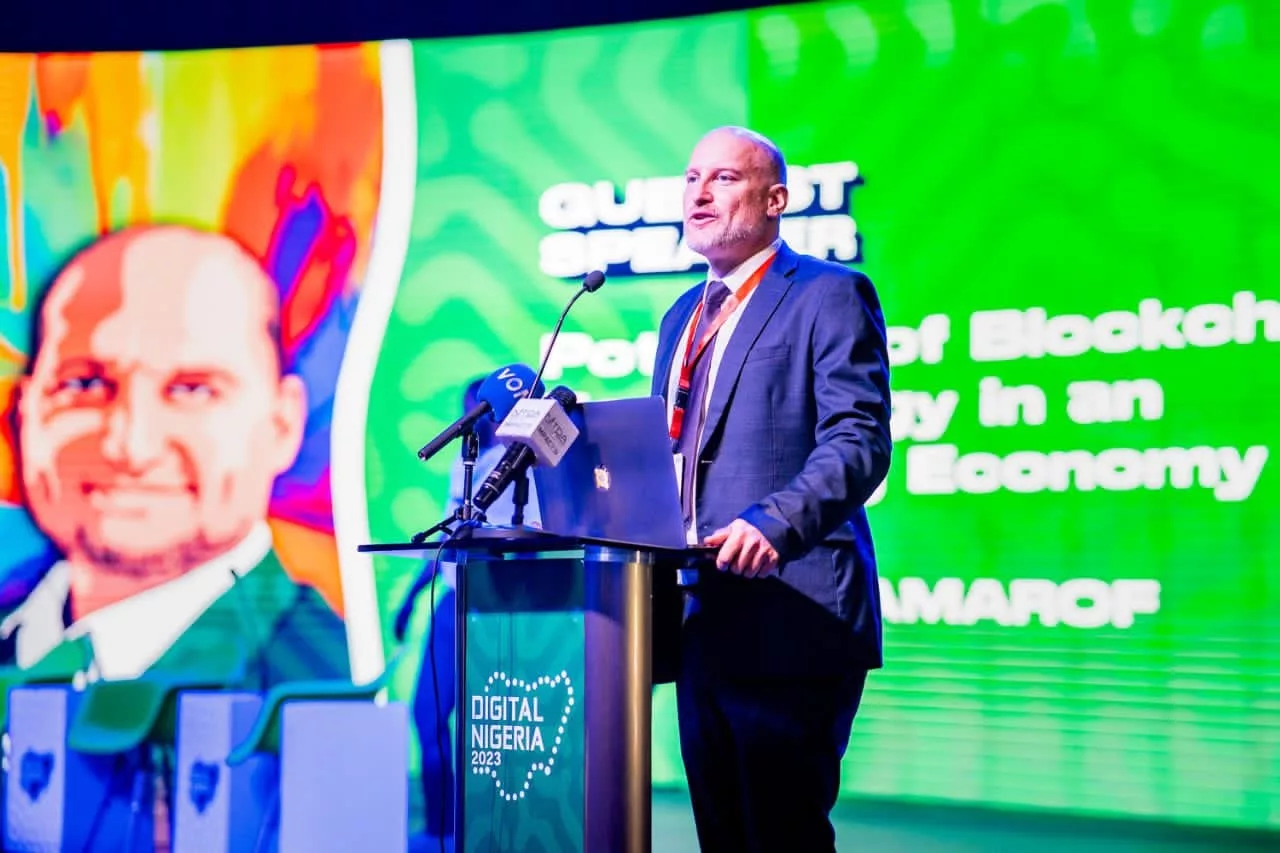 At the event, Gamaroff announced the launch of Centbee version 4, allowing users to top up and make payments from their Centbee wallet easily.
"Most importantly, we've now enabled top-ups for Nigeria, making it convenient for users to top up their wallets with BSV and make use of all the options that use the BSV blockchain, making digital payments very fast and cheap," he told CoinGeek on the sidelines of the event.
For blockchain to avail all the promised benefits, we must have a universal network, Lorien went on. There are thousands of networks today, but over 99% have no utility and offer no solutions. The diversity is expected, with blockchain being in its early stages. The internet went through a similar curve, but only became globally ubiquitous after the world settled on a singular protocol.
BSV blockchain is the only network that can scale to support billions of users, is stable and guarantees users that they can build for the long term, and is built with compliance at heart.
Watch: Enabling BSV payments to major retailers with Lorien Gamaroff of Centbee
New to blockchain? Check out CoinGeek's Blockchain for Beginners section, the ultimate resource guide to learn more about blockchain technology.