The London Blockchain Conference 2023 held at the Queen Elizabeth II Centre in London, opens many discussions on topics in the industry about blockchain technology. Day 1 offers a preview of what a scalable and lawful blockchain technology has to offer, while Day 2 highlights the concept of improving trust with blockchain. And Day 3 is all about looking forward to the future—specifically, on how to drive innovation with blockchain tech.
How a 'digital gold' system should work
Peter Schiff, the first keynote speaker of the day, discusses how "digital gold" is the answer to the world's problems.
"There's this idea that the dollar won't be replaced because there's nothing to replace it with because every other fiat currency is in a similar position" Schiff said. "But the dollar didn't really replace another currency; it replaced money. It replaced gold. So, I think the future isn't another fiat currency to replace the dollar—it is gold replacing the dollar as the primary monetary reserve."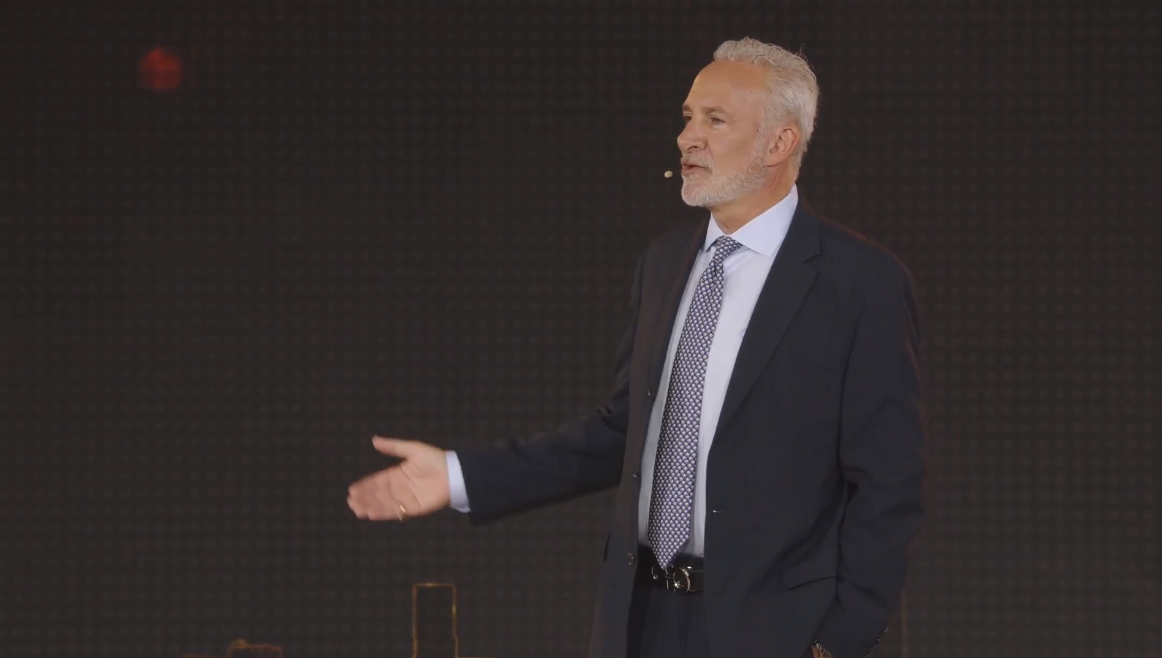 And the way forward, he says, is through blockchain.
"One way that could be introduced is through the private sector, probably even before the government, through blockchain," Schiff said.
Philippines: The beginnings of the golden digital era
The Philippines is on the cusp of a "golden digital era," powered by the national digital transformation strategy that's now being rolled out across the country. Government agencies, in partnership with private companies like nChain, are doubling down on their efforts digitalize the Philippines as it catches up with the rest of the world. At the London Blockchain Conference 2023, a Philippine delegation presented the latest developments happening in the country.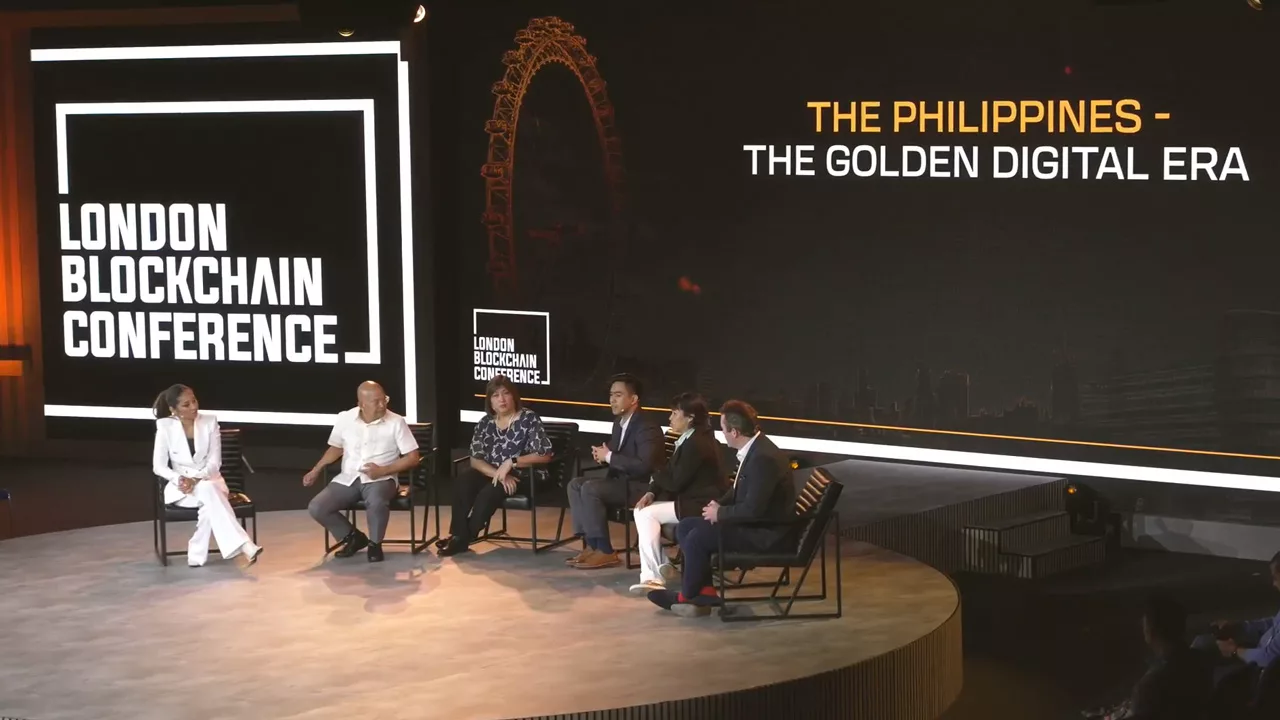 Edwin Ligot, Assistant Secretary for Infrastructure Development and Management of the Department of Information and Communications Technology (DICT), talks about the importance of a digital economy—as it will enhance the social resiliency of the people in the Philippines. Ligot says the DICT is focused on several key areas: digital access, digital innovation and infrastructure, and digital government.
Incidentally, June 2 marks the launch of the eGov PH super app—a one-stop shop platform for government services that will streamline processes and transactions in the country.
The province of Bataan is also making a digital transformation through the blockchain technology, and Vice Governor Ma. Cristina Garcia took the stage along with Kara Hererra and Joseph Silvino Pagdanganan to showcase the province's blockchain program.
"As government, this is really new for us. This is a great opportunity for us to understand the other side of the coin—the private sector. It's really making a lot of difference for us being here and seeing it for ourselves," Garcia tells CoinGeek on the sidelines of the event.
Presenting real-world use cases for blockchain tech
Day 3 continues the shine the spotlight on projects that harness blockchain technology to solve real-world harness. Houman Haddad is the head of Emerging Technologies at the United Nations World Food Program (WFP) and also the founder of WFP's "Building Blocks," a project that utilizes blockchain tech to boost humanitarian assistance.
"Building Blocks is a value transfer system that can be used by multiple humanitarian organizations and people seeking assistance to better coordinate and record the transfer of cash to where it's needed," Haddad said.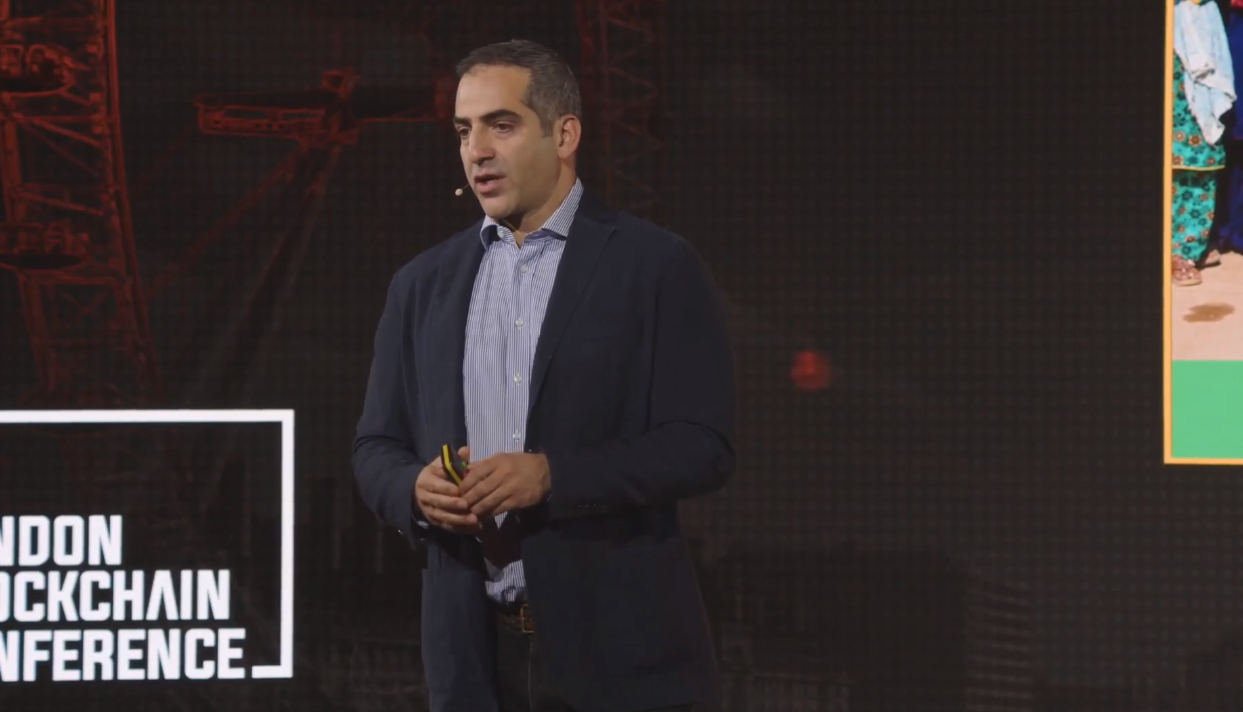 Vaionex's Robin Gounder introduced TimeSeal, a tool allowing users to create blockchain apps in minutes. Remember the 86 million record-breaking transactions on the BSV blockchain? Gounder says the key to setting that record, and more records like it, goes beyond regular payment transactions—they can be smart contracts, micropayments, stablecoin payments, too.
"To create real utility, we cannot ask enterprises to join our blockchain platform. We have to do it the other way around: we have to go to the tools they already use," said Gounder.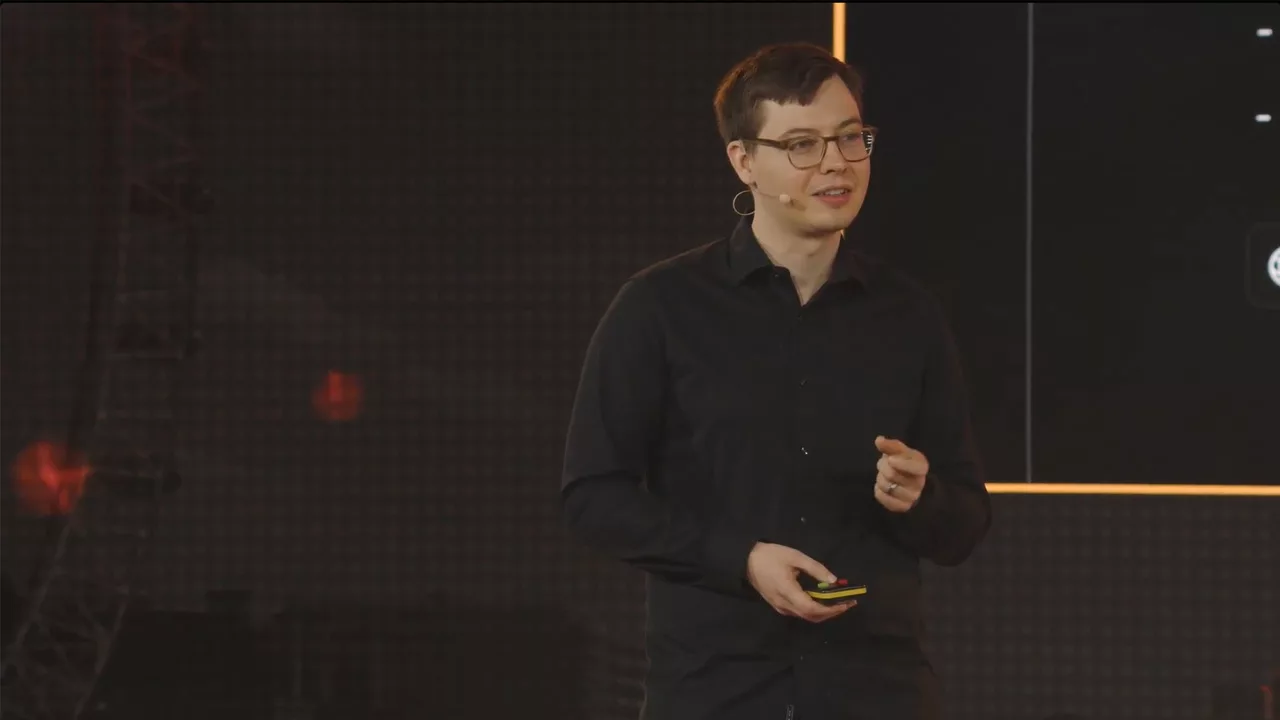 Meanwhile, Tokenovate CEO Richard Baker and SmartLedger Chief Development Officer Greg Ward introduced WEB3C02.NET, a blockchain sustainability index whose goal is to deliver a complete picture of the energy efficiency of digital asset projects.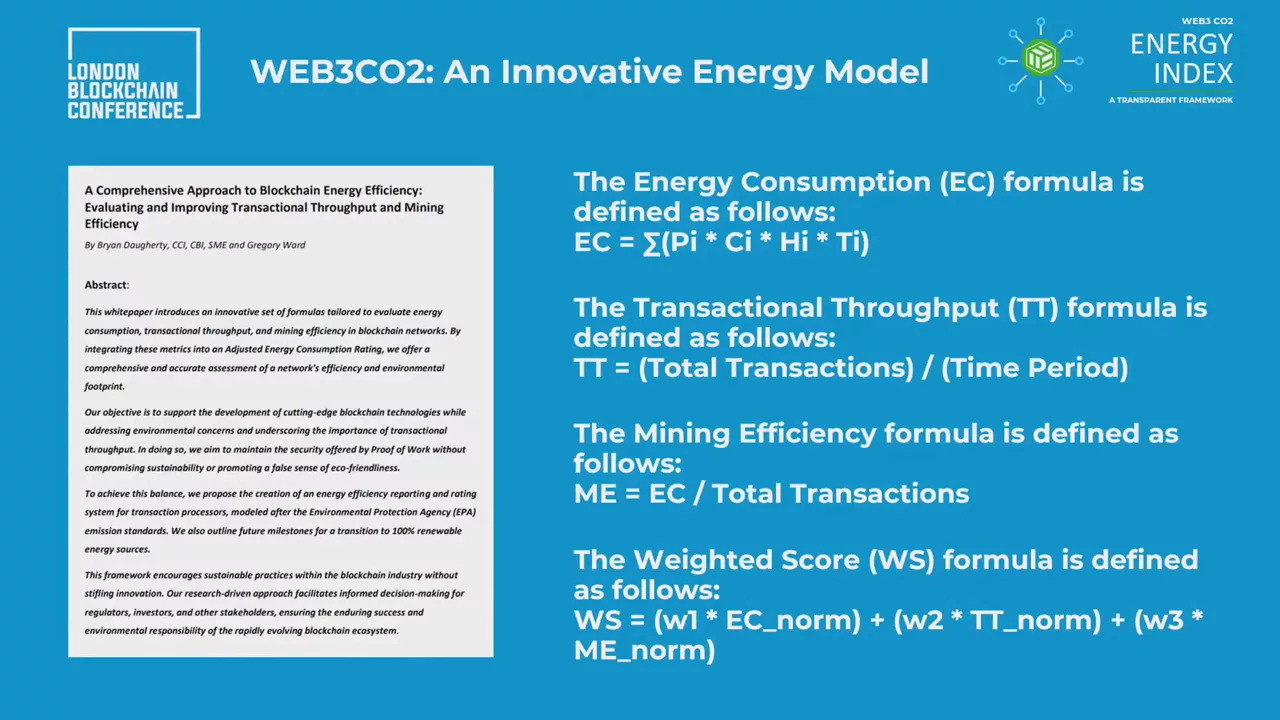 And then there's Trace, the blockchain-powered application built by Gate2Chain in collaboration with IBM that enables the creation and tracking of "digital twins" across not just the supply chain, but the distribution chain as well. The Trace app was first showcased at the invite-only media dinner at Searcy's at the Gherkin, where it was used to capture the provenance, traceability, and proof of the quality of a menu's ingredients on the blockchain.
"We believe that a solution such as Trace can drive trust and traceability across all industries. Trust and traceability are becoming more and more important as the world pushes for more sustainability and a circular economy," Jessica Jaume, operations and business development manager at Gate2Chain, said.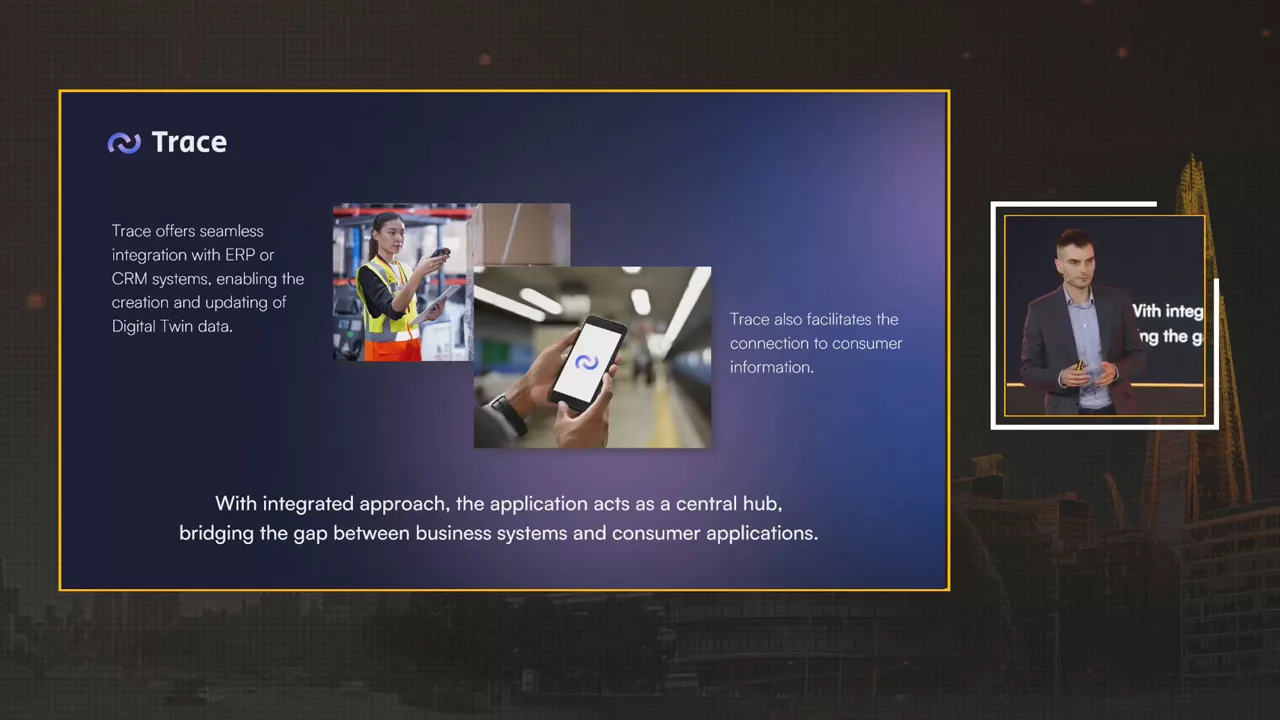 Stephan Nilsson, CEO and co-founder of UNISOT, and Torje Vingen Sunde, CTO of Abendum, also demonstrated the SignOnChain.id, a digital signing app on BSV blockchain.
Over at the Technical stage, two code-along sessions took place on how to build a BSV blockchain-powered app: first with Project Babbage's Ty Everett and Brayden Langley on how to build a BSV blockchain-powered app, and another with sCrypt's Xiaohui Liu, Vaionex's Robin Gounder, and University of Exeter Business School Senior Lecturer in Economics Dr. Jack Rogers.
Closing the conference is a keynote presentation by nChain Chief Scientist Dr. Craig, who discusses how companies can—and should—leverage blockchain to improve business efficiency while reducing costs.
"Here's the point, you don't disrupt industries by disrupting Walmart. If you want to disrupt the world and provide opportunity, then focus on those that need it the most," Dr. Wright said. "We have a world of 8 billion people, and most of us aren't on the west and most of us don't have automation so if we don't build it for other people, they won't have these systems… To do that, we need ot make it cheap, easy and simple. Simple matters."
So why are you here?
For many of the attendees, the London Blockchain Conference offers eye-opening discussions—both on stage and on the exhibit floors—on how to drive innovation through blockchain technology.
"Coming from a third-world country, adopting blockchain technology is an eye opener for us, because digitalization is on another level especially here in the United Kingdom. There is a digital divide between the Philippines and these countries," Pagdanganan tells CoinGeek. "Attending this blockchain conference in London and adopting this technology in the Philippines will help us catch up with the rest of the world."
Christian Pulmano, head of Blockchain Lab at the Ateneo de Manila University, sees the merit of getting the exposure to the innovation by attending the sessions and looking at what people in the industu are doing, and more importantly, how they do it.
"We get this exposure, and we can take that and share with our students, assimilate that they are doing these initiatives in their own industries," Pulmano said. "It can serve as a starting point for our students as well."
Ben Wung, who introduced his new livestreaming platform Haura built on the BSV blockchain, said he couldn't miss the opportunity to come to the London Blockchain Conference—all the way from New Zealand.
"All the problems we're facing while developing on Ethereum are solved by BSV," Wung tells CoinGeek. "I remember people were saying to build on Layer 2 because you got low gas fees; once we did that, we built a project on Polygon, and then we launched and the whole network got congested. It was just congested, and we can't do anything."
For fintech students Nischal Shrestha, Henry Durojaye, and Festus Babatunde Adefemi, the three-day conference gave them confidence to explore blockchain technology and contribute to the ecosystem.
"Before now, it was just an idea for me, and I didn't know when and how to apply blockchain to my ideas. With this conference I am confident to come up with ideas that I can match with blockchain," Adefemi said.
"I came from a background of fintech and our company is developing a product, and we're having a problem regarding security and I came to this event, and they've been talking about it. Luckily for me, I met someone who provided the solution for us—I'm very, very happy. I'm overwhelmed," Durojaye said.
"I had no prior knowledge of blockchain but in networking with the industry experts was something really important to me to understand the technology and also the different products and services that are running in the blockchain environment," Shrestha said.
Watch the recordings of three-day London Blockchain Conference for free here.
Day 1 Highlights: Revenue generation with blockchain tech
Day 2 Highlights: Reducing risk & improving trust with blockchain
New to blockchain? Check out CoinGeek's Blockchain for Beginners section, the ultimate resource guide to learn more about blockchain technology.