LaMint, a new social network from the team behind Relica, continues the quest to find the best model for online content creators to monetize their work. Just launched this week, LaMint is a standalone platform that allows users to price their uploads at anywhere between US$0.01 cent and US$50—all possible thanks to fast and easy micropayments on the BSV blockchain.
At first glance, LaMint looks very similar to Relica, an image-sharing network. However, LaMint focuses on visual content rather than words, and users can follow, like, and promote other users' work. There's a notifications page with a summary of how each post earns and what interactions it's had.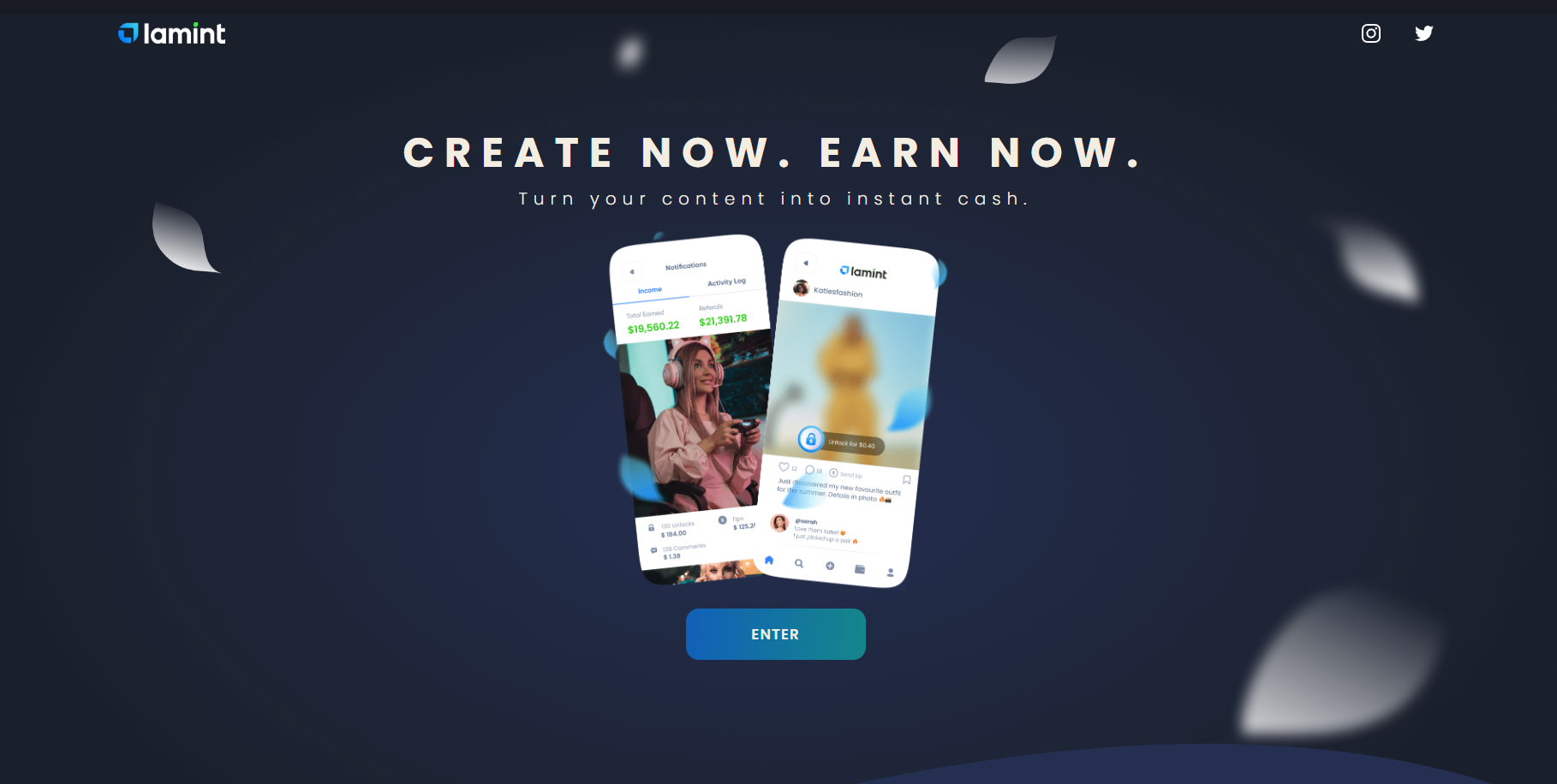 Unlike Relica, not every interaction is a micropayment. It's free to follow someone or like a post, but there's now a 5-cent tip button if the post is good enough. Right from the start, users can put individual posts behind paywalls to unlock for a contribution of US$0.01 to $50.
The idea is to use the network to post content that provides some value to followers, rather than just expecting them to tip or pay for pretty pictures. In a blog post announcing the launch, LaMint suggested paid content might include fashion/shopping tips, new recipes, original makeup and fitness techniques, illustrated books, and exclusive behind-the-scenes footage.
Introducing LaMint –

A stand alone platform for the creator economy allowing the instant monetisation of ALL types of creative content.

A new chapter starts on #LaMint thanks to the power of #Bitcoin #BSV

— LaMint (@lamintapp) September 7, 2022
LaMint aims to leverage existing social media networks to build a user base—you can post a LaMint referral link on any other network, inviting your followers to sign up and unlock the more valuable material. If a new user signs up with your referral link, LaMint will share a percentage of any future income they generate with you.
LaMint also uses a new partnership with HandCash for signing in and Bitcoin wallet functions. All payments and income are handled directly in HandCash, without the need for transfers or the complications of using different wallets.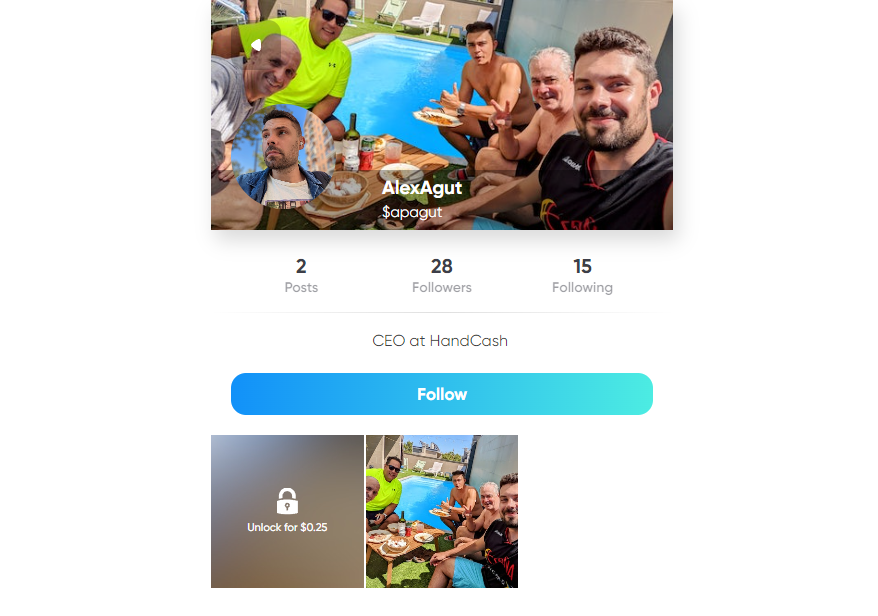 Speaking to CoinGeek, LaMint and Relica co-founder Daniel Street said his team had identified difficulties new users had in trying to earn money from their posts and designed the new network to cater to their needs. LaMint is designed to have a broader appeal than Relica but isn't supposed to replace it—Street said there was a lot more to explore with Relica's NFT and geolocation functionality, which the team has experimented with by holding token treasure hunts and other location-based promotions.
Street also gave more details about LaMint's vision and where it's all going. Find out more in the short interview below with Daniel Street: 
What's the future for Relica now that we have LaMint? Will you keep developing it, or will LaMint replace/merge with it?
It's a very good question—A lot of time and energy has been invested in Relica, and we still have an amazing active community. It's definitely not goodbye to Relica, as the map-based functionality and NFTs likely are key features we will look to explore as the overall business grows. LaMint used various aspects of Relica and refined them to create a platform dedicated to the creator economy. We saw the problem creators faced in the early days of content creation—that it's almost impossible to earn a penny when posting content online to your early fans and followers. LaMint solved this problem by introducing micropayments to its platform allowing content creators to earn as early as day one.
I think you said previously that the LaMint wallet was designed for use with more mainstream social networks (e.g., Facebook, Twitter, etc.). Is that still the case or has it become its own thing?
At first, we developed our own wallet for LaMint. Although, with running and maintaining a wallet also comes licenses and regulation requirements. We soon realized that running our own wallet only slowed down what really mattered—Introducing more features to our users. In April of this year, we decided to utilize HandCash as our sole wallet provider and never looked back.
At the moment users can only upload image files. Are you planning to expand that to other file types?
100%—image files are just the beginning. Imagine being a fitness creator selling workouts as downloadable PDFs anywhere from $0.01-$50. Or even a chef selling recipes anywhere from $0.01-$50. LaMint forever changes the game of how creators sell their content online. Next on the horizon is video content which has also been a top request from most of the creators we are working closely with.
What's the pricing structure for likes, follows, or comments? Will it follow the Relica model or are payments only to unlock content?
We utilized some aspects of Relica's pricing structure and introduced some new ones. Likes are now free, although there is now a 5-cent tip button so users can reward creators.
We will aim to introduce custom tips in the near future. Comments are 2-cent and follows are free. Creators main earnings will come from the ability to hide content for $0.01 – $50 payments.
Is the image data stored on-chain at all?
We store the hash of the image on-chain as proof of ownership. The idea is that all content will eventually be stored on-chain as Bitcoin scales, and it becomes financially feasible to do so.
What's the advantage of partnering with HandCash, instead of allowing users to access from any BSV wallet?
Multiple options and wallets can sometimes lead to confusion and a poor user experience. We wanted to keep things super simple for creators and users on the platform by providing a wallet that would accommodate all their needs.
HandCash's user experience is second to none so they were a clear choice when it came to selecting our preferred wallet for LaMint.
How have you built this so far?
We have an amazing team who have bootstrapped the project so far. We are now in discussions with multiple investors who also see how LaMint can revolutionize the $104 billion dollar creator economy.
Watch: The BSV Global Blockchain Convention presentation, Making it easy for creators to earn – using BSV blockchain
New to Bitcoin? Check out CoinGeek's Bitcoin for Beginners section, the ultimate resource guide to learn more about Bitcoin—as originally envisioned by Satoshi Nakamoto—and blockchain.