Day 2 of the BSV Global Blockchain Convention in Dubai saw an emerging business tackle the lack of monetisation within the online content creator space. Morgan Coleman, co-founder & co-CEO of LaMint, showcased an upcoming pay-to-view application running on the BSV blockchain.
Currently, content creators within conventional social media platforms rely solely on one stream of revenue. This stream is advertising, and creators are lucky to even earn the opportunity to make a full time living through this medium. LaMint aims to solve the lack of additional income streams for creators on sites like Instagram and Facebook by opening multiple streams of revenue through their non-subscription-based, non-advertising platform. This is only possible through the capability of micropayments using BSV blockchain technology.
Coleman sees the financial struggle within the creator economy firsthand as his wife is an online business owner and Instagram influencer focused on makeup and beauty. "It's a creator hamster wheel," Coleman said. "The never-ending cycle of creating, curating content. Posting two, three times a day. Giving brands free exposure in the hopes of getting more followers. And hours put in engaging with fans to remain relevant."
Such work requires an enormous amount of effort and diligence in building one's online brand identity. In addition, the overly saturated creator market on conventional social media platforms make revenue earning difficult, with only one percent of all social media posts ultimately monetized.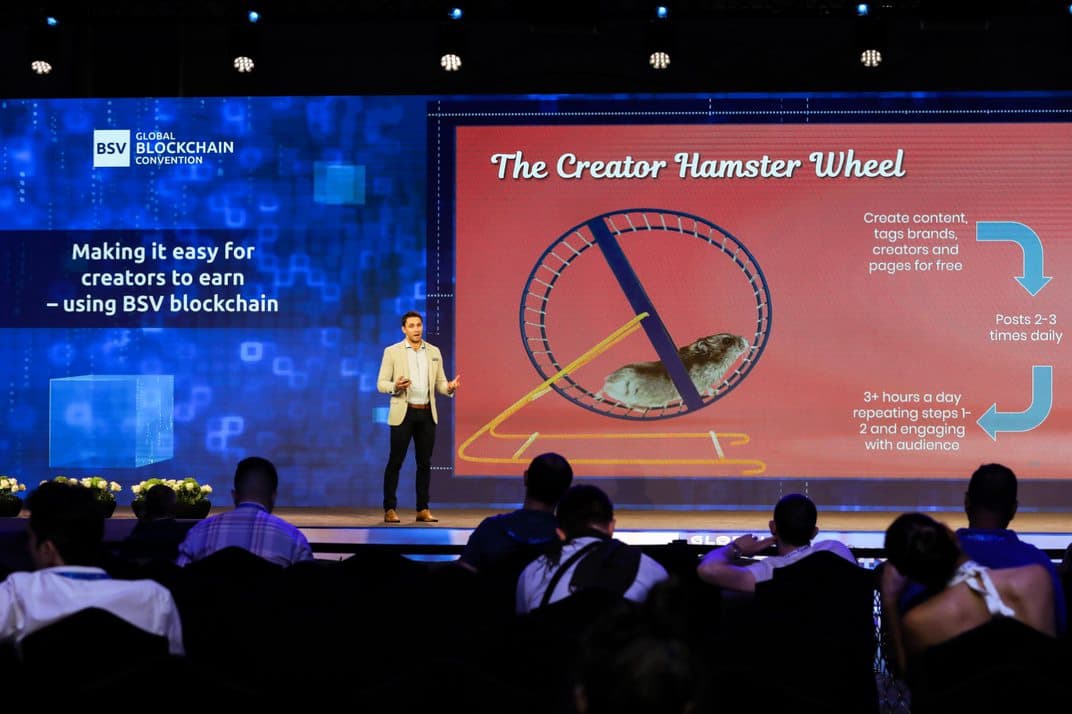 The main goal for most content creators on Instagram is to earn enough followers to then make a living through sponsorship advertising revenue. The desired result is to convert a fraction of followers into customers or paid subscribers. Yet, these limited and outdated monetisation methods are simply impractical for many content creators to make a living. "The large tech platforms benefit far more financially than the creators themselves. Put simply, these creators are not being fairly or adequately compensated for the value they bring," Coleman said.
The economic disparity between the actualized value creators bring to the social media market and the revenue received by said creators in return is increasingly unequal in distribution. 2021 alone saw creators bringing an estimated $104 billion worth of value to the content creator economy. However, the returns and profits are scarcely relayed back to the initial creators and instead to the sponsors, third party subscription sites and most notably, the social platforms themselves. The solution to such disparity lies within a democratised platform that removes the stranglehold of power from tech giants and places control directly to the creators. 
The financial solution for creators is possible with Bitcoin
LaMint aims to empower creators by unlocking their earning potential. Revenue generation for the userbase without friction and hurdles is at the heart of LaMint's strategy. This is achievable through the micropayment model ingrained within the platform. No matter what type of content a creator produces, peer-to-peer revenue streams provide instant and minimal-fee income solutions for the creator's work via blockchain—specifically, the BSV blockchain.
For the creator, it is easy to navigate their fans, followers, and customers to the LaMint platform. This can be done by simply embedding links to LaMint within their posts or profile on existing social media accounts. From here, followers can unlock and interact with the creator's content for specified fees set by the creator. The process is instant for each party with payments relayed to the content creator in a frictionless and peer-to-peer manner.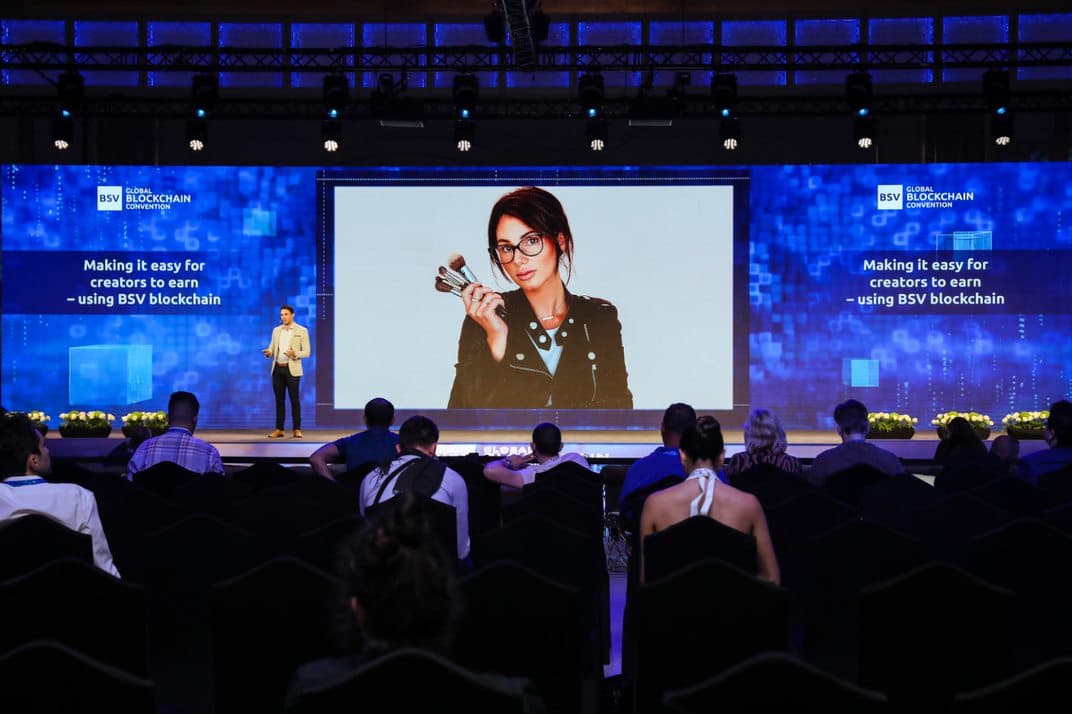 Removing the reliance on the advertising model will give further agency and control towards individual creators. Additionally, this will open many opportunities for new revenue streams not previously possible within the content creator economy. Existing alternative solutions to the advertising model like Patreon, Kickstarter and OnlyFans rely on current online payment systems that are limited in micropayment capability and speed.
This results in fees, slow (non-instant) payouts to the creator and a subscription lock-in needed to onboard customers. Such competitors boast one to five percent of a creator's following are likely to convert to paying subscribers. In LaMint's beta, some creators were converting up to 20% of their following into paying customers.
Post, earn and spend instantly with LaMint
Instant payouts to users within the platform call for instant spending. LaMint introduced the content creator debit card. A debit card that will convert all income earned on their platform into instant spendable cash. Not only will this streamline the payment process unlike any current competitor on the market, but it will also promote BSV to mainstream use within the real world. "Our creators simply post, earn, and spend. There are no long pay cycles. No confusing tokens or exchanges. Just real cash, instantly," Coleman said.
The ease between earning and receiving funds is so seamless to clients, many creators will not even realize they are using BSV within the underlying foundation. By embedding links to conventional social accounts, existing followers can be driven to LaMint with very little onboarding friction and delay in setting up payment processes. LaMint will be using its own native wallet to make such processes as seamless as possible.
Do you run your own business or create content on conventional social media platforms? Join the revolution of the creator economy through the waitlist here. Begin earning from your hard work and content! The first 5,000 creators on LaMint will be rewarded with a LaMint debit card.
Watch the BSV Global Blockchain Convention Dubai 2022 Day 1 here:
Watch the BSV Global Blockchain Convention Dubai 2022 Day 2 here:
Watch the BSV Global Blockchain Convention Dubai 2022 Day 3 here:
New to blockchain? Check out CoinGeek's Blockchain for Beginners section, the ultimate resource guide to learn more about blockchain technology.