Labrys knows a lot about developing blockchain products for a wide range of applications. The blockchain development company, while agnostic in its blockchain choices generally, has recently started work on a Bitcoin SV (BSV) application. To learn more about their work, and what they bring to the BSV community, we got in touch with their executive director, Lachlan Feeney.
We first asked Feeney what it means when Labrys describes itself as a leading blockchain development company.
"At Labrys, we want to be at the top of our game when it comes to delivering quality blockchain products to our clients," he said. "We have made it a major focus of ours to ensure that the service we provide at Labrys is above and beyond what you can get elsewhere on the market. We believe that this top tier service and reputation as one of Australia's leading blockchain development agencies has helped us secure major contracts not only locally, but also globally from leading companies in the blockchain space like NEM."
Labrys was born out of an opportunity
Feeney and his co-founder, Taber Silver, have been involved in the blockchain space for some time, and Labrys was born out of an opportunity. "Labrys was forged out of the passion of its cofounders to be able to work on exciting and cutting edge-blockchain technology each and every day," Feeney said. "We set up Labrys because there was a need for these services, and we were extremely passionate about sharing our knowledge and helping other companies in the space take the technology mainstream."
Although sometimes opting to use public blockchains, Feeney told us that they don't work for everybody. "We are very big believers in public blockchain infrastructure at Labrys and believe that when it is an option for clients, public blockchain infrastructure will usually present the most value," he said. "However, public solutions are not always possible due to regulations and compliance within particular industries. Where public blockchain solutions are not possible we look at hybrid solutions first. Sidechains are still new but are presenting some really exciting opportunities in the public/private blockchain space which we are heavily exploring. When regulations or company policy requires private blockchain solutions we will then explore which private blockchains will suit a project best."
Why Labrys is building on BSV
There's a big market out there for Labrys, as most industries have something to gain from their expertise. "Blockchain, like most technologies, presents enterprises with a new opportunity to achieve efficiency gains," he said. "Blockchain can automate and perform tasks much more reliably than most of the software solutions that have come before it. The immutable ledger achieved by blockchain is particularly useful to enterprises in the compliance space in creating irrefutable audit trails that can cut down manual time and costs spent on auditing work. It is also very useful amongst supply chains, especially when one particular enterprise does not own or control the entire supply chain."
We asked Feeney what potential he saw in BSV specifically, and his current view of its progress. "As a blockchain services company we are blockchain agnostic, meaning we make it our aim to be experts in as many different blockchain platforms as possible so that we can always service our clients regardless of their preferences," he said. "Bitcoin SV is one of the new blockchain platforms that we have seen increased demand for as of late, due to its low-cost, high-capacity on-chain throughput."
Memento is powered by Bitcoin SV
Then the conversation turned to the BSV project Labrys is currently working on, and it sounds pretty exciting. "Labrys is currently working on Memento, an Instagram-like social media platform on Bitcoin SV for a client," he revealed.
Memento, which made its debut at the second BSV Venture Pitch Day, is looking to disrupt traditional social media sites by allowing the user to generate income from the photos they post.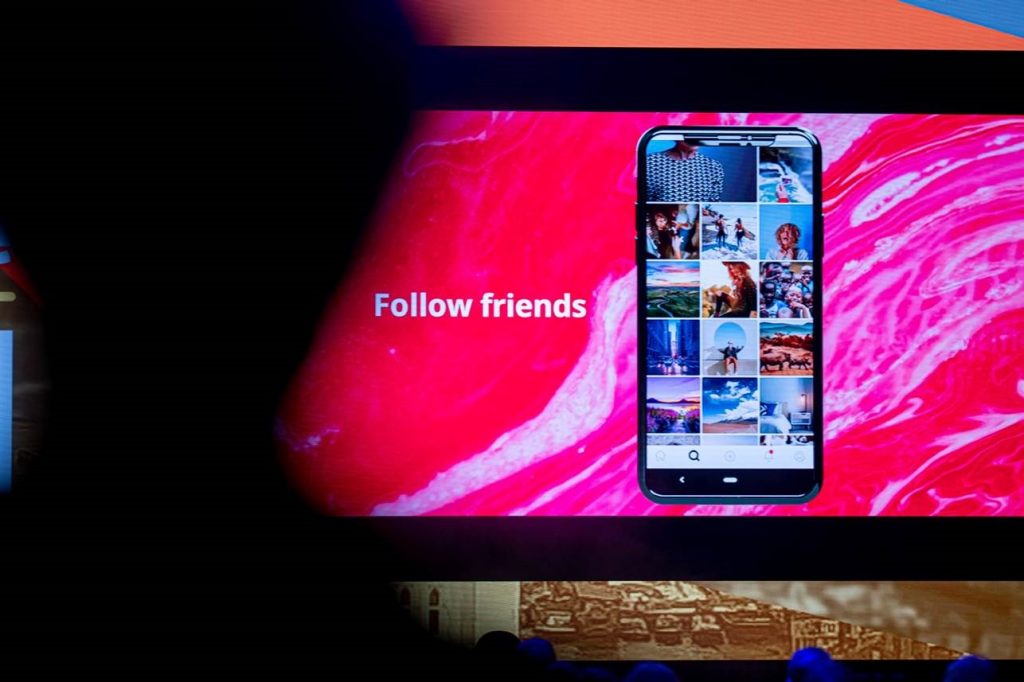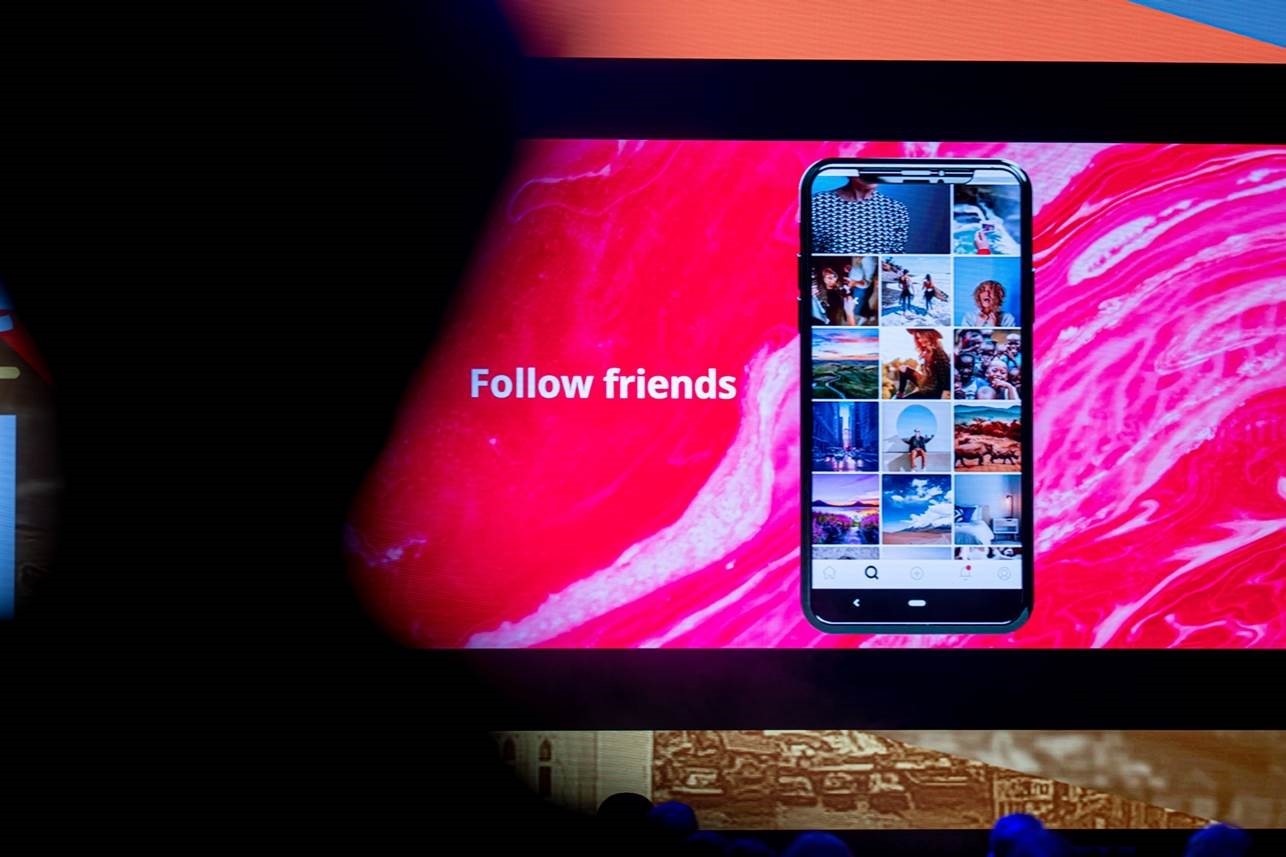 Feeney said: "Memento takes advantage of the low-cost nature of the Bitcoin SV blockchain to store all data from the platform on-chain. Low fees mean that Bitcoin SV micropayments are possible for uploading, liking and commenting on the platform. A significant effort has been made to make the user experience of the platform as seamless as possible so that anyone can start getting paid for posting content to the platform, even if they have little blockchain knowledge. The project is still in the very early stages of development but is definitely one to keep an eye on."
Now that his team has had a chance to work with BSV, Feeney says there is something there that other enterprises should definitely consider. "Despite the controversy surrounding the Bitcoin SV blockchain, it has a considerably higher hashrate (and therefore is less susceptible to attacks) than many of its Proof-of-Work, big-block, low-fee competing blockchains. When a project must store all data, especially large data, on-chain in a very cheap and efficient manner, Bitcoin SV should be in discussion as a potential option," he said. "However, as with all our projects at Labrys, we evaluate each project uniquely and will recommend the most suitable blockchain platform for each unique project."
With EHR Data's recent announcement to use the BSV blockchain to record their medical data, we asked about Labrys' use of blockchain technology in their health care vertical.
"We have been focusing on blockchain's use case in health care to more easily and securely share patient data between practices," he said. "One of the key issues in the health care space is the difficulty in sharing test results and reports between doctors and different health care practices, resulting in many patients having to redo tests at new practices as this is currently easier than trying to get results and patient data transferred. This problem is created in part because the practices own the data, not the patients, and there is no incentive for the practices in sharing that data with their competitors. The problem is also simply a result of lacking the right technical infrastructure. Most data is still stored on premises, not in the cloud, and in some cases only physical copies are produced. Blockchain can address these issues by presenting an interoperable cloud-based infrastructure that puts the data back in the patient's hands."
This push to give patients control over their own data, using blockchain technology like BSV, has nothing but benefits. "We definitely see the ability to own your own data in the health care space a major positive for consumers of health care," he said. "By giving ownership to the patient rather than the practice, patients will be able to freely take that data with them to any health care provider. Ownership of that data also gives them the ability to monetise their data. We have been working on a project that allows patients to anonymise their health care data and sell it directly to researchers to help find cures for diseases. Overall, we see blockchain technology making major improvements to the health care sector, and handing control of medical data back over to the people is a key part of this."
New to Bitcoin? Check out CoinGeek's Bitcoin for Beginners section, the ultimate resource guide to learn more about Bitcoin—as originally envisioned by Satoshi Nakamoto—and blockchain.