My trip was initially planned so that I could join the delegation to the Emirate of Ras Al Khaimah to discuss BSV blockchain integration a few days before the convention started, but President Sheikh Khalifa bin Zayed Al Nahyan died just before my arrival, and the nation respectfully canceled all non-essential events to mourn his death for 40 days. This meant that my early busyness had been downgraded to team-building opportunities with colleagues at the hotel. This was, frankly, a welcome change from my typically packed schedule, and I had a great time catching up with friends and allies old and new. 
After working together for about two years, and another few in the can as friends, it was great to finally meet Jon Southurst in person. I also got to meet Calvin's father Kenneth Ayre and play catch up with Becky, Calvin, Tommy and other friends who I haven't seen in a few months as we prepared to celebrate the opening of the event! But we still had a lot of things to do.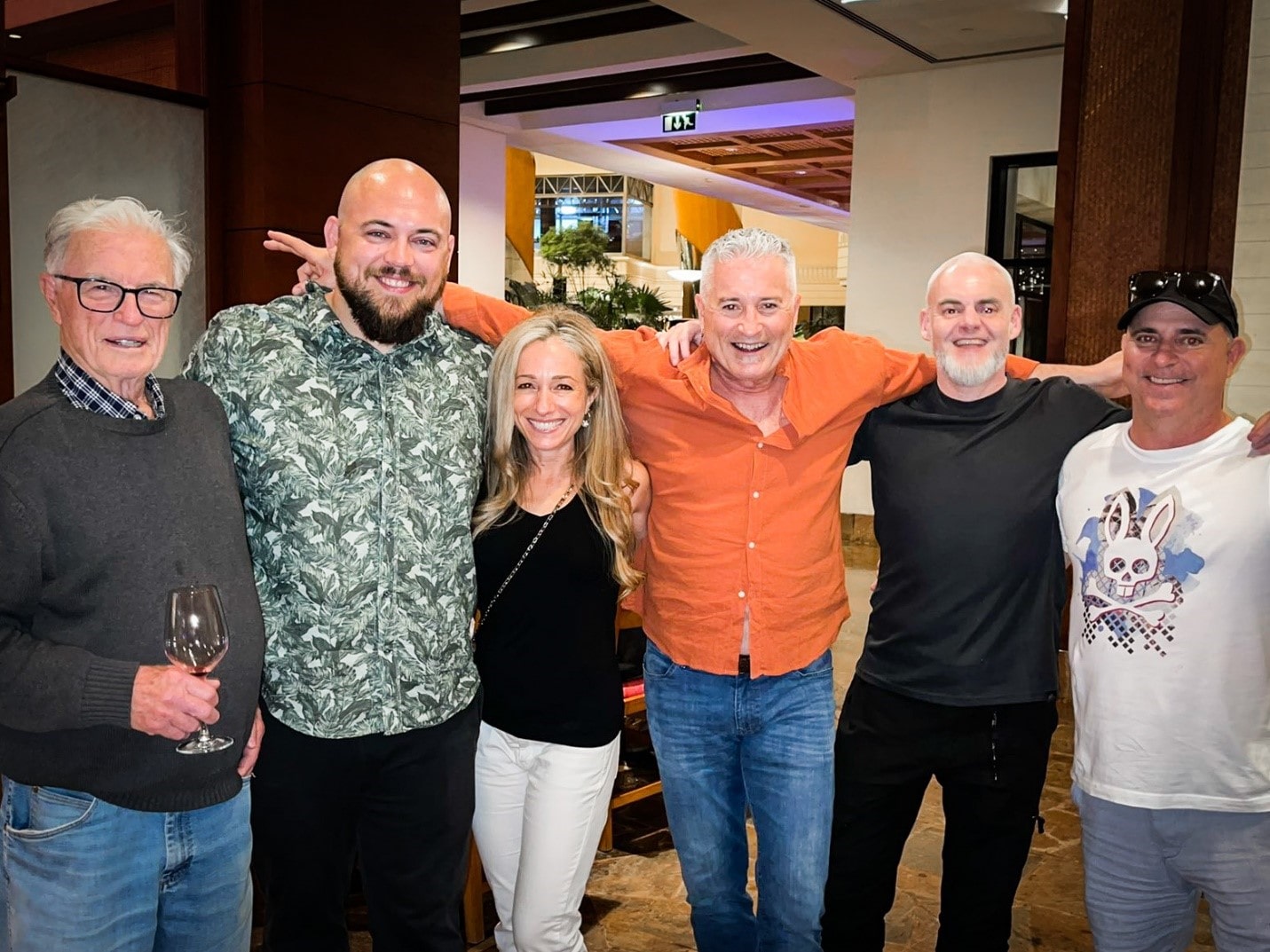 This convention was the first that I attended as an exposition hall vendor as well, so we put together a GorillaPool booth that took a little bit of set up time to get just right! We also printed shirts and hired a mascot to hand out about 150 pounds of fresh bananas. Becky was very happy to meet our furry primate friend during setup!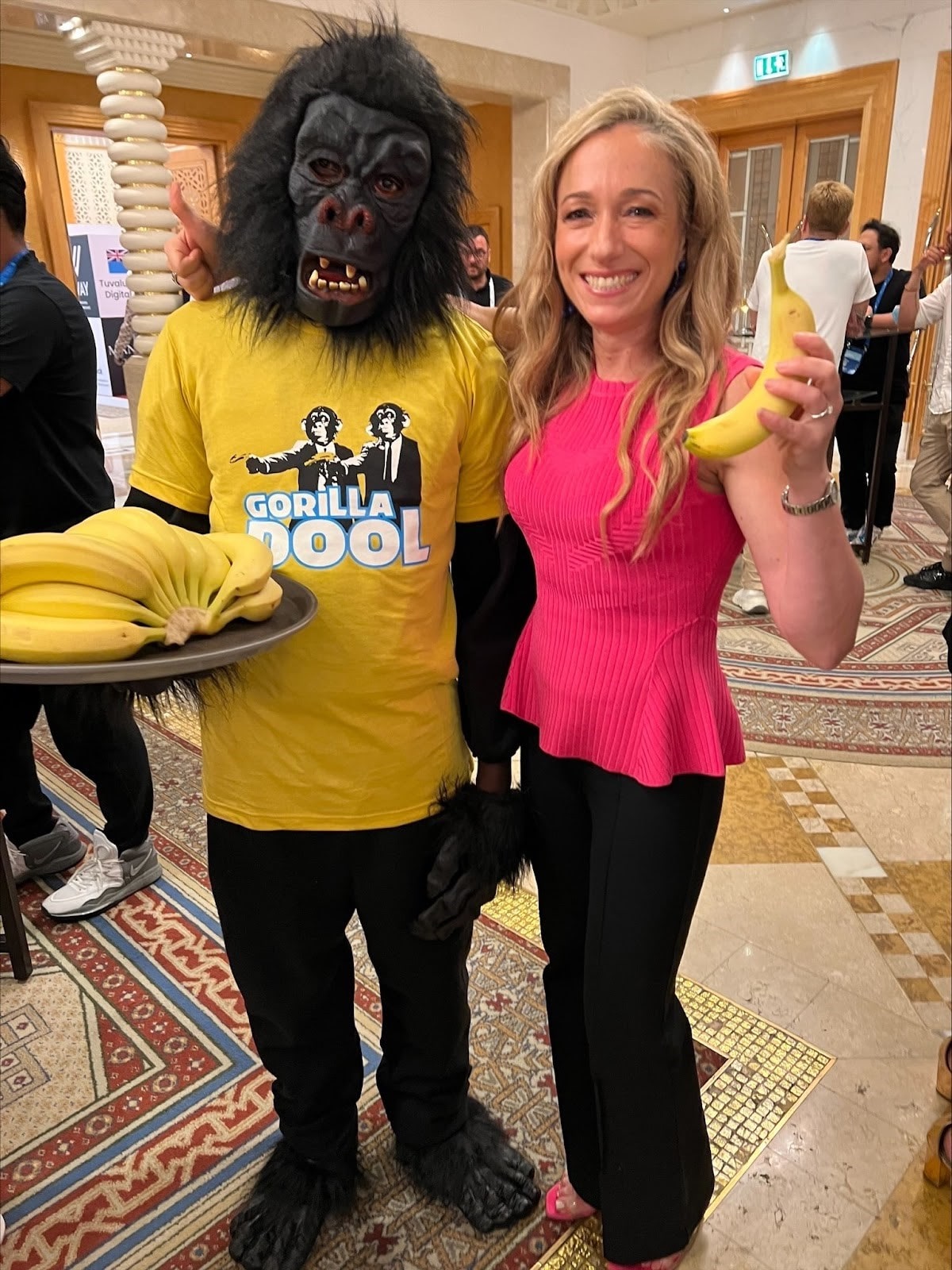 There was a little bit of a bluster on social media about the attendance numbers as I tweeted a few photos during the set up days so that people could see the magnitude of the event as it would unfold, and we even got under the skin of Peter McCormack—who was simultaneously in court for his trial against Dr. Craig Wright and harassing me on the internet, but I'll cover that in a future article about the convention itself. 
Probably nothing… @BlockchainConv pic.twitter.com/khwMnCk3Z6

— Kurt Wuckert Jr 🟡 GorillaPool.com (@kurtwuckertjr) May 22, 2022
Before the show got started, it was fun to watch the crews set up booths and the main halls around the convention center.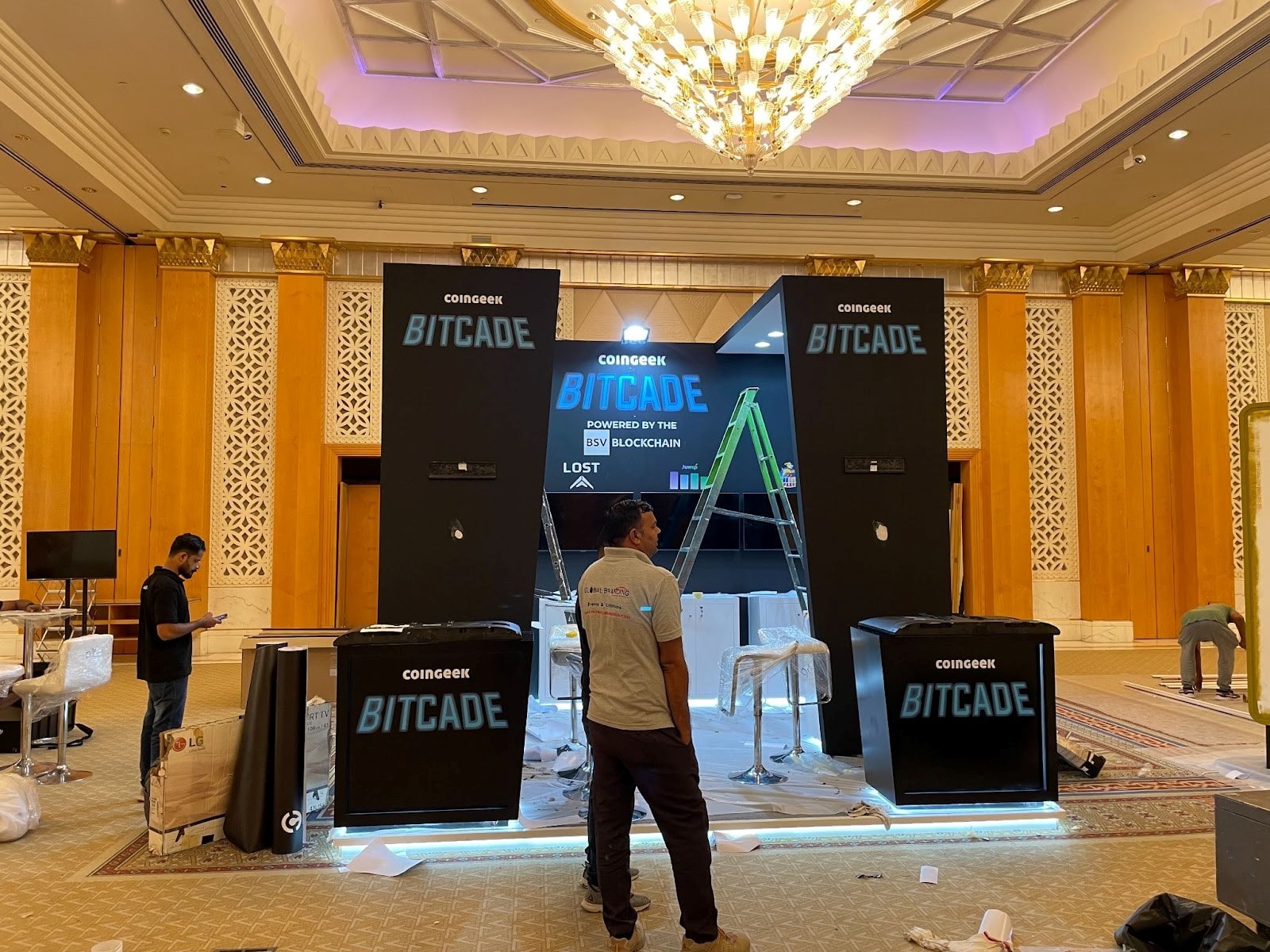 And it was a lot of fun to tinker with the games and prepare for the arrival of the rest of the team while also checking out the branded collateral and backdrops that would be used for all of the set pieces for the various events and shows that the whole CoinGeek team would be putting on in the proceeding days.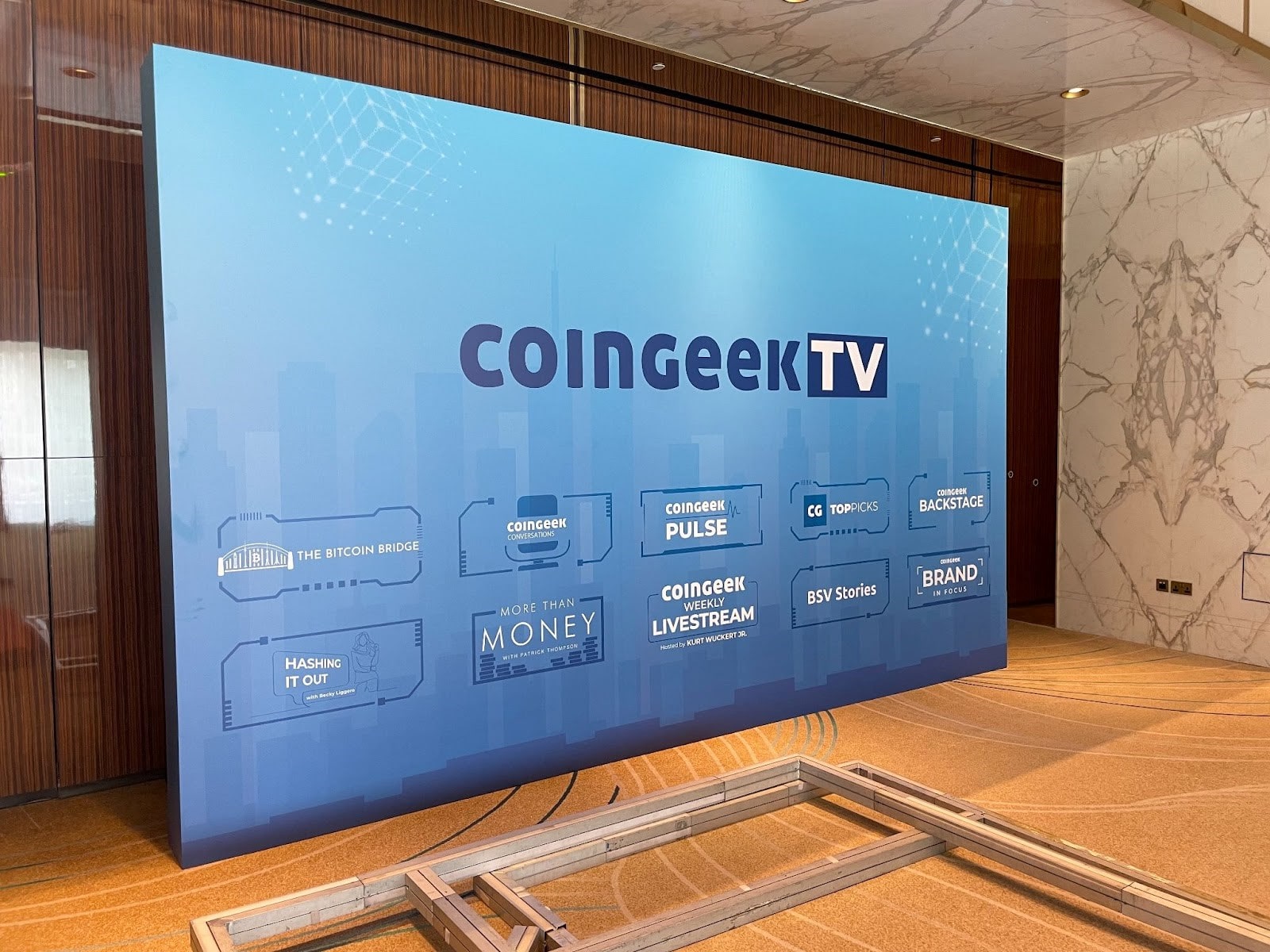 Of course, not everything was perfect! The GorillaPool booth had a little bit of damage in transport as the heat from the region delaminated some of the tape and magnetic material that would hold the whole thing together, but it got worked out by staff on the ground.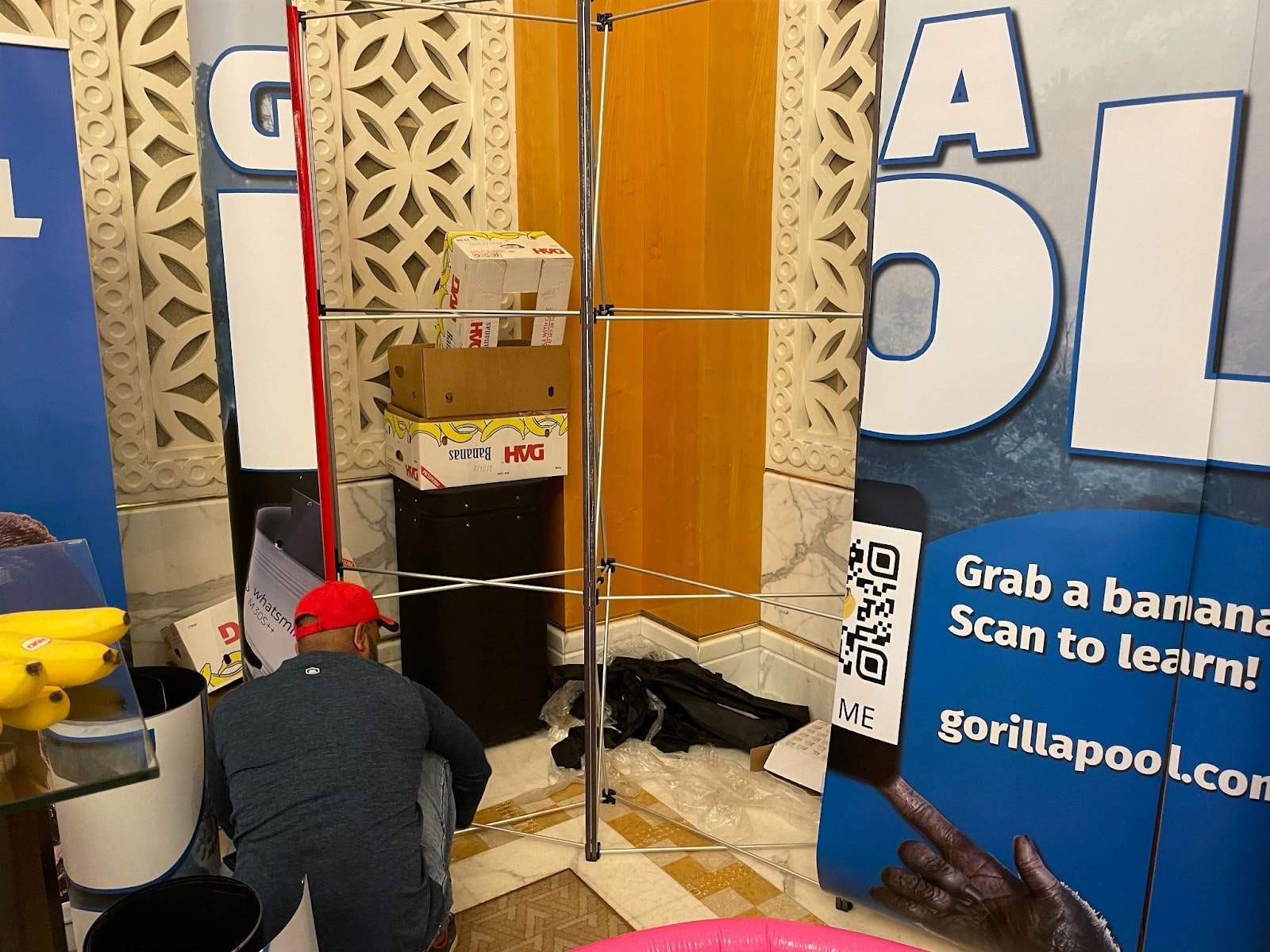 On day one and two, it was a relief to get to hang out and get a little bit of rest and relaxation around the dinner table and over by the pool so we could all prepare for the whirlwind to come. 
Here, Jon caught a picture of me having breakfast the first morning, and I *might* upgrade it to my new official profile picture. We'll see…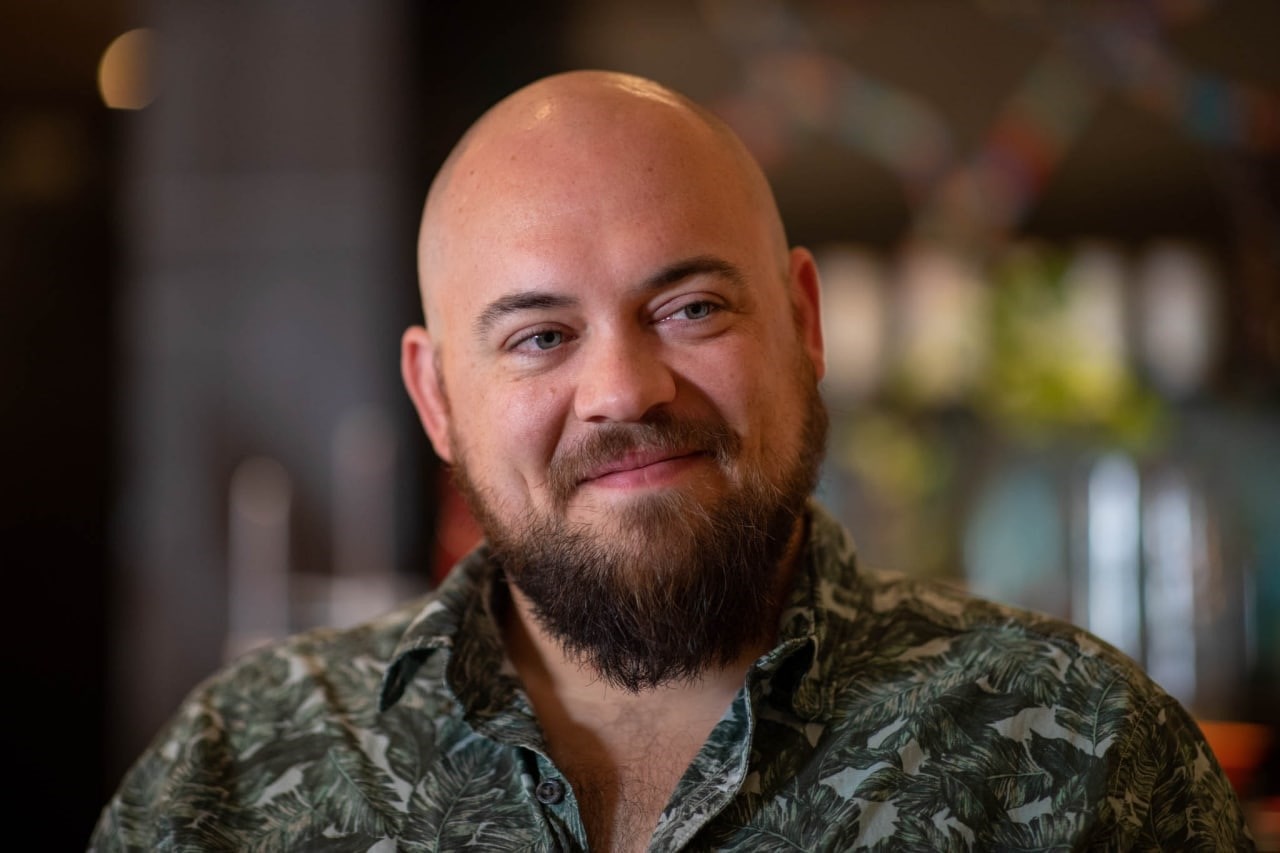 Convention insider insights to come in a future article. 
Watch the BSV Global Blockchain Convention Dubai 2022 Day 1 here:
Watch the BSV Global Blockchain Convention Dubai 2022 Day 2 here:
Watch the BSV Global Blockchain Convention Dubai 2022 Day 3 here:
New to blockchain? Check out CoinGeek's Blockchain for Beginners section, the ultimate resource guide to learn more about blockchain technology.