After three action-packed days, CoinGeek New York came to an end on October 7. The event was a massive success, with Bitcoin Association Founding President Jimmy Nguyen once again shining in his role as the host. He joined Stephanie Tower on CoinGeek Backstage on the sidelines of the event to recap the conference and reveal what he is looking forward to the most in the coming months.
Jimmy reprised his role as the master of ceremonies at CoinGeek Conferences, and also moderated a number of panels. Speaking to CoinGeek Backstage, Nguyen acknowledged that CoinGeek New York had been "an odd conference because of all the COVID restrictions […] that kept a lot of people out that normally would have attended."
Despite this, the event was still well-attended, both in-person and more so virtually. Nguyen recalled coming up with the conference theme, "It's About Time," at the end of CoinGeek Zurich. At the time, he thought it was a little abstract and doubted if the attendees would understand its multi-layered meaning.
"But what I really appreciated is how many of the speakers and speeches really got it without me telling them," he told CoinGeek Backstage.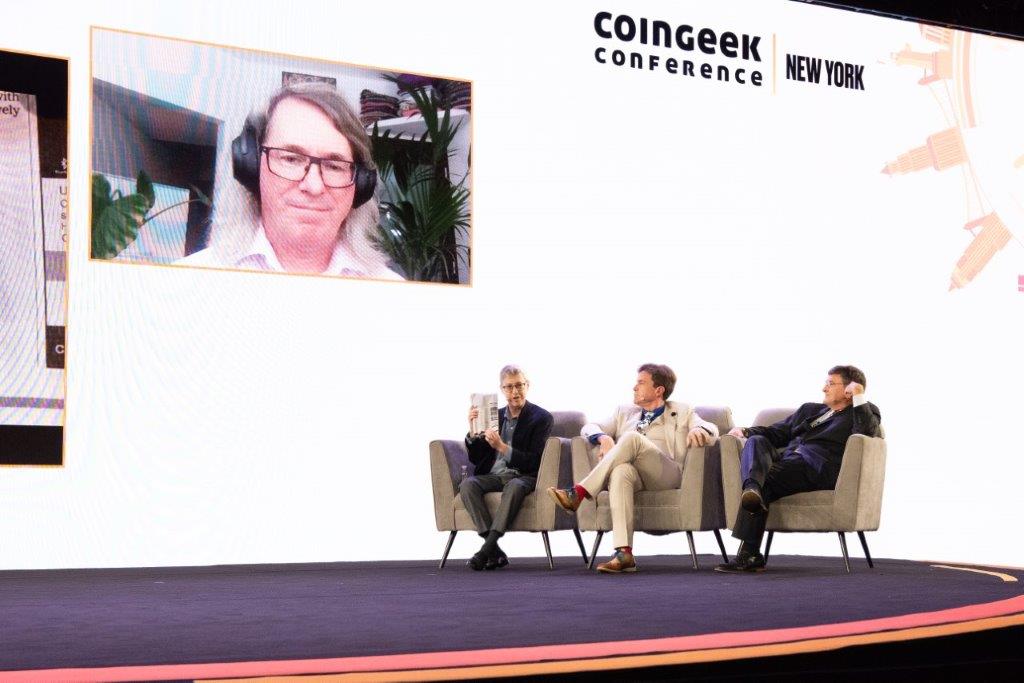 CoinGeek New York saw some of the godfathers of cryptography and distributed ledger technology take to the stage. Nguyen moderated one such panel that brought together Dr. Craig Wright with blockchain technology pioneers Scott Stornetta, Stuart Haber, and Ian Grigg.
"If there was one reason alone to have done this event in New York despite all the COVID restrictions, it was that. Stornetta and Haber are based around the New York area and were willing to come and be on stage with Craig Wright, as well as Ian Grigg remotely. It just made me realize how important Bitcoin and blockchain is and how its progress has been a continuation of a journey across time," Nguyen said.
In his closing speech at CoinGeek New York, Nguyen made the big reveal—the next CoinGeek Conference is in Dubai in March 2022. This will be the first time the event is held in the Middle East and is the culmination of several months of effort by Bitcoin Association and partners to increase the BSV footprint in the region, he said.
"It will be the first CoinGeek Conference since the pandemic where most people who want to come can get to. Dubai as a city is very open. If you want to learn more about BSV, meet us in Dubai."
Watch CoinGeek New York 2021 Day 1 here:
Watch CoinGeek New York 2021 Day 2 here:
Watch CoinGeek New York 2021 Day 3 here:
New to Bitcoin? Check out CoinGeek's Bitcoin for Beginners section, the ultimate resource guide to learn more about Bitcoin—as originally envisioned by Satoshi Nakamoto—and blockchain.