A month after leaving his job at Circle to fulfill the vision he sees for Bitcoin, Jack Liu is back—with a new superwallet and a cryptocurrency exchange based on Bitcoin SV (BSV).
Liu announced over the weekend that he has teamed up with cryptocurrency exchange OKEx to roll out Float SV, a BSV exchange built on top of OKEx's white-label solution OKNodes Program. On Twitter, Liu explained: "#FloatSV will resemble @OKEx interface at first, but over time, we will introduce many UX experiences.
The Float SV exchange will launch in April, but Liu noted, "…the exact timing will be adjusted forward if any major exchange delists Bitcoin (SV)."
Promising "real asset exchange experience," Float SV will only list blockchains that runs Proof of Work SHA-256 and real assets such as commodities and currencies. This means no native tokens, no securities, and no security token offerings (STOs) on the platform. Part of Float SV's exchange revenues will be reinvested into PoW, according to Liu.
This partnership with OKEx, according to Liu, brings his career to full circle. Liu, who previously served as chief strategy officer at OKEx, now returns as a partner and will leverage the crypto exchange giant's technology as he works to bring "his own taste and values to the surface."
"I have learned more from Star [Xu] than can be explained, and it is great to be back leveraging OK's trusted and scalable exchange infrastructure with which I am very familiar with. Float SV can count on OK's track record of being a neutral technology platform," Liu wrote in a Medium post. Star Xu is the founder and chief executive of OK Group.
The announcement comes on the heels of the beta launch of Liu's non-custodial wallet, RelayX, last April 1 in Argentina. Coined a "the world's first mobile Superwallet," RelayX promises to deliver a seamless payment experience around the world by supporting interoperable sends and receives over WeChat Pay, Alipay, and Kakao pay, with Line Pay and more to follow. The company explained:
"RelayX users will be able to spend their local currency denominated Bitcoin (SV) balance over Alipay and WeChat by simply scanning the receive QR Codes. Relay's network of earners will process payments similar to how miners process transactions."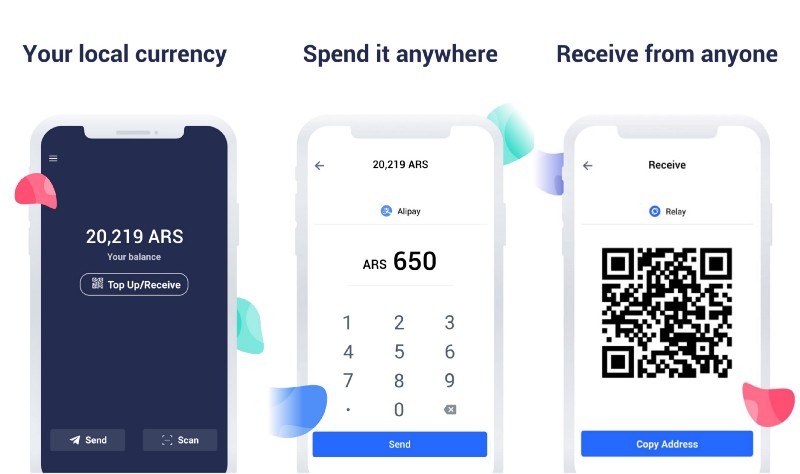 Cross-platform transactions are limited to $100 during the beta launch period, with no fees involved. Since its launch, RelayX said it has already processed more than 500 on-chain transactions, including more than 200 cross-platform transactions. The company has also partnered with South Korean blockchain giant Coinplug, which will provide localized support allowing RelayX to connect with the Korean market.
RelayX is available today in beta on Android.
New to blockchain? Check out CoinGeek's Blockchain for Beginners section, the ultimate resource guide to learn more about blockchain technology.